As a PADI professional, I am often asked by non-diving friends and family about the best way to start their underwater adventures. With thousands of PADI dive centres, resorts, and facilities across the world, and lots of different courses to take, understanding the entry-level programmes on offer can help you choose what's best for you.
Discover Scuba Diving
The PADI Discover Scuba Diving programme is a short try-diving experience for adults and children aged 10 years and older. This introduces you to the basics of diving, but doesn't certify you as a diver. The 'DSD' is usually a one-day or half-day activity, so it's a great option if you've been thinking about trying SCUBA for a while but don't have much time while you're on holiday. It's also perfect for building up confidence in the water before jumping straight into a full course.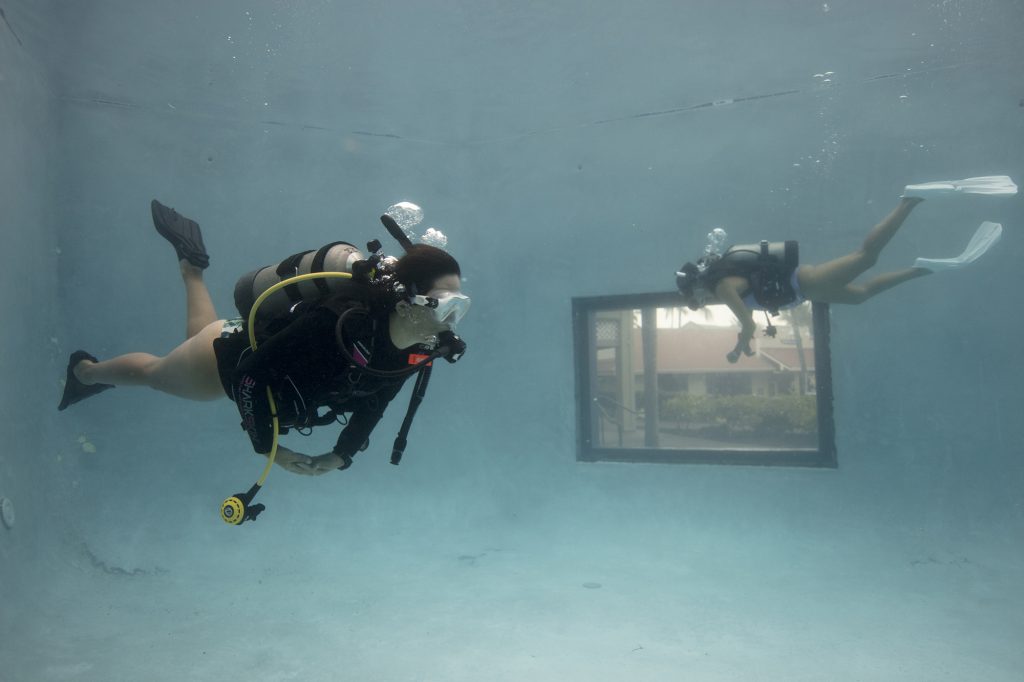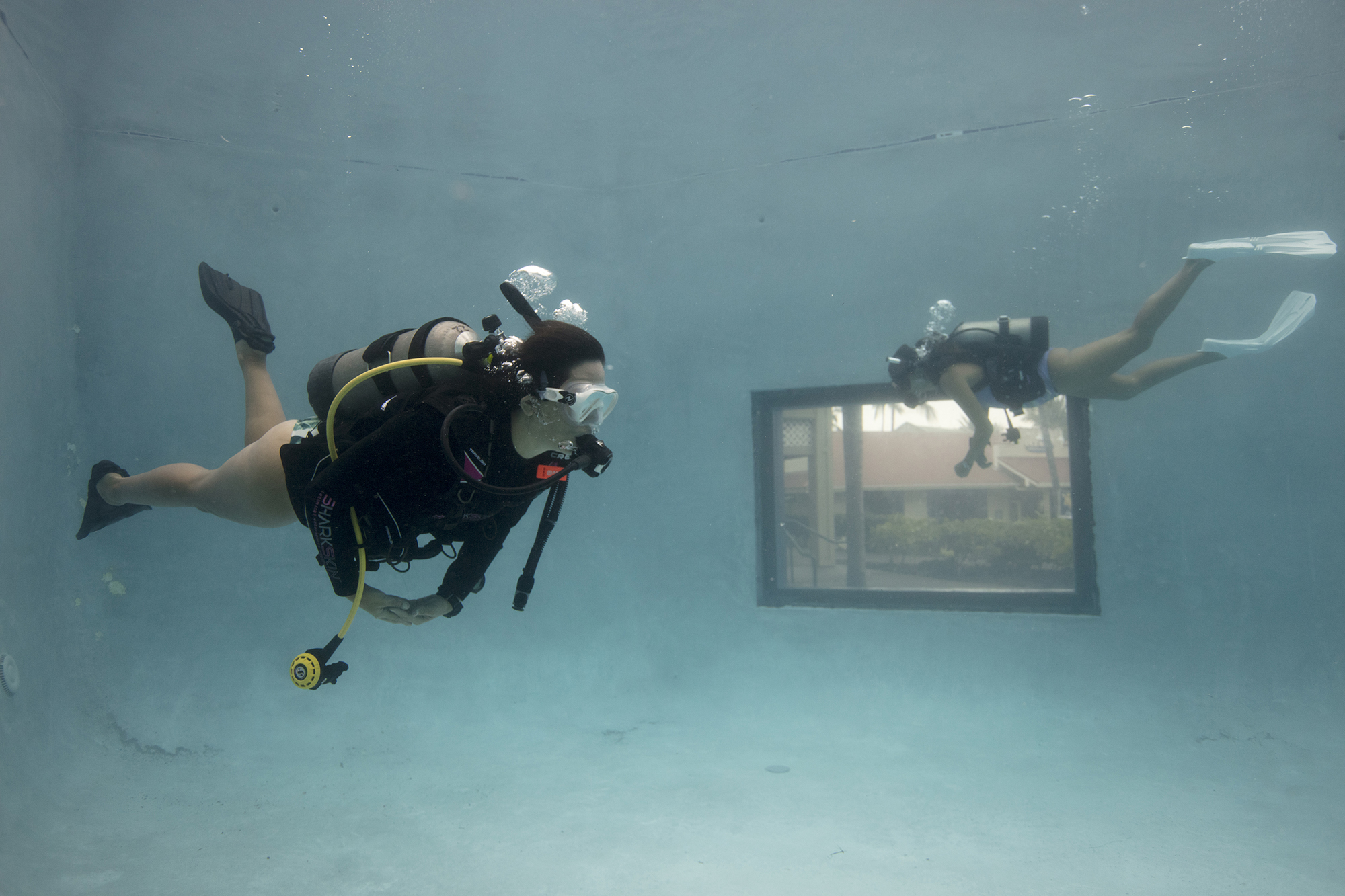 In a typical DSD programme, a qualified PADI professional gives you a short but detailed briefing on the effects of water pressure, how to communicate underwater, how your equipment works, and how to enjoy diving safely. Then you're ready to go! The first session is a 'confined water' practice, in a swimming pool or calm pool-like area, where you'll get to grips with breathing through your regulator and swimming efficiently in your gear. You'll also be shown a few simple skills from the full Open Water course. When you're ready for more, the second dive is an 'open water dive', which means your PADI professional can take you to an easy, shallow dive site in the open ocean – this is what it's all about, after all!
The Open Water Course
So you've completed a PADI Discover Scuba Diving programme, and loved it! What's next? To get certified, of course! After completing the PADI Open Water Diver course, you'll be certified to dive independently up to 18m, anywhere in the world (with certain exceptions for 10-15-year-olds). The course is longer, but highly informative and very rewarding.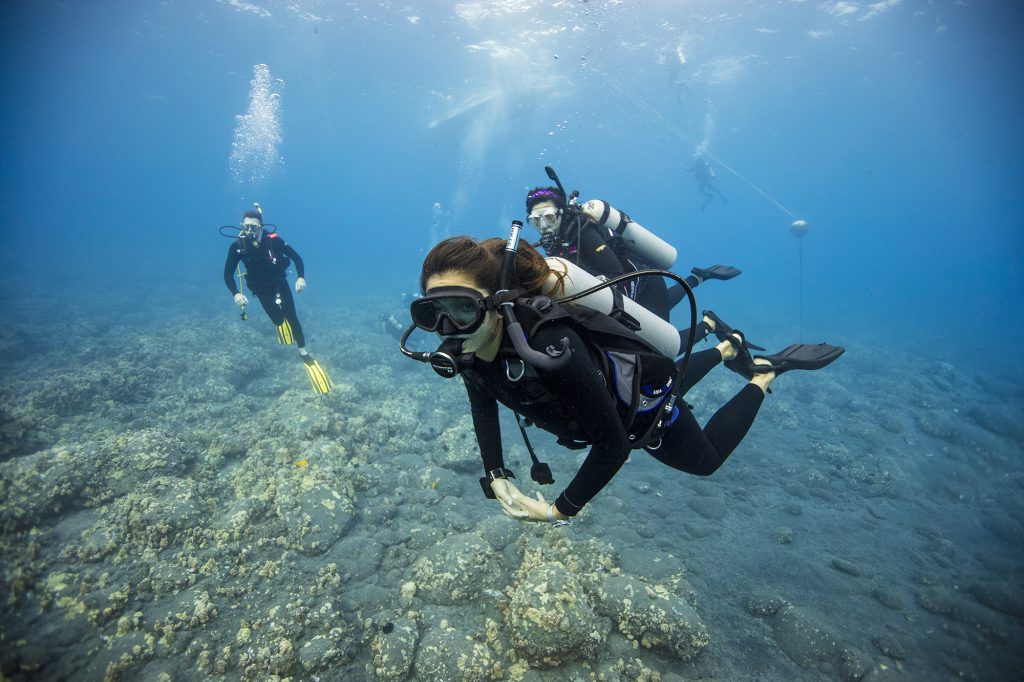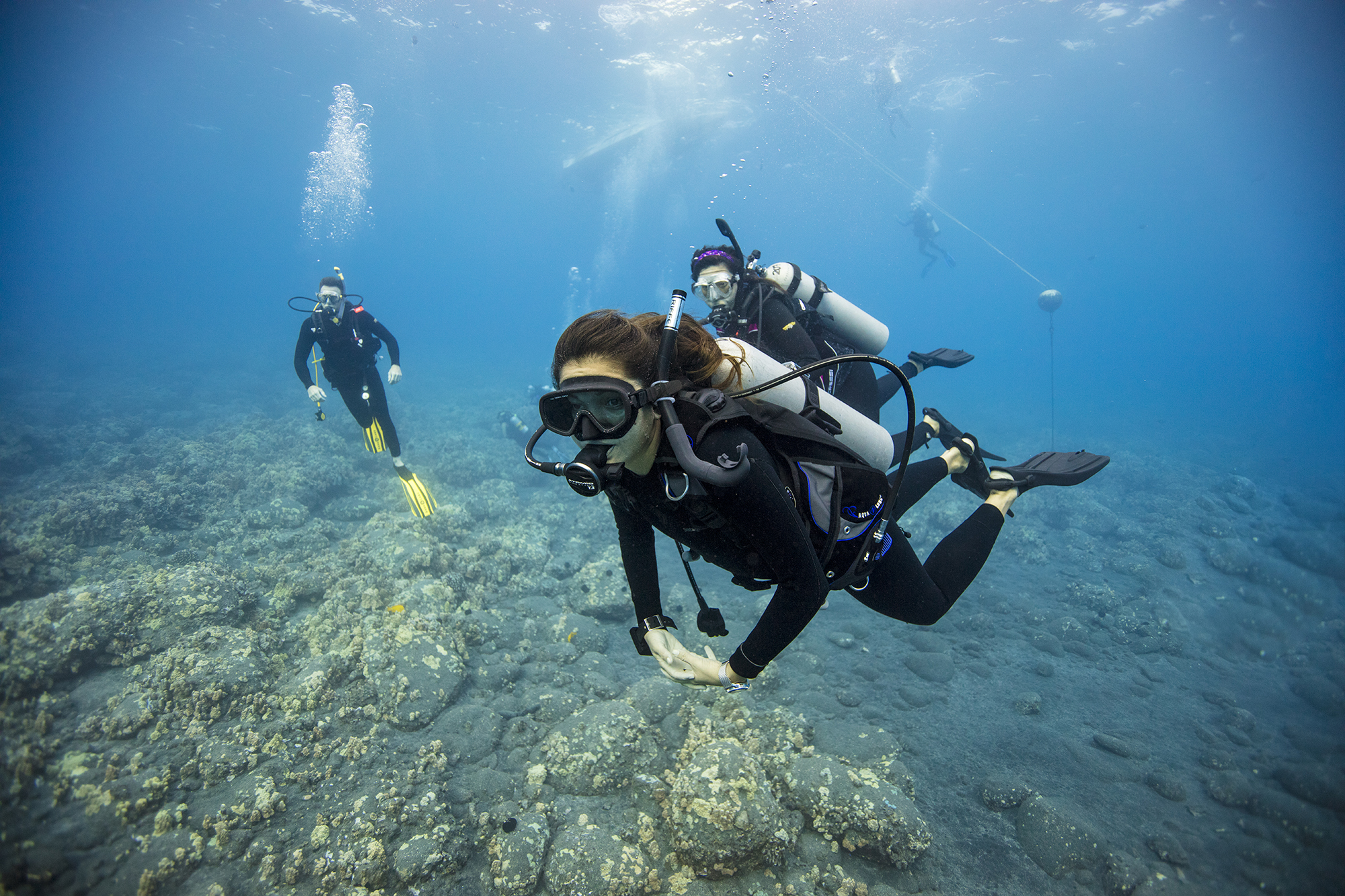 The Open Water course is typically 3-4 full days, and consists of knowledge development (involving video lessons, knowledge reviews, quizzes, and a final exam), a waterskills assessment, confined water practice sessions, and four open water dives. You'll also learn how to assemble and disassemble your own kit, and how to care for it properly. In both the confined water and open water dives you will be expected to master a series of essential skills, which your instructor will demonstrate and teach you step by step.
There's nothing quite like breathing underwater for the first time, and each of these PADI programmes will teach you how to be safe and have fun while you do it! Whether scuba diving is your life-long dream, or you're curious to see what it's all about, there's an option here for you.
Why not start today? Contact your local dive shop and head underwater!
About the Author
Originally from the UK, Liz Wilkie has been working, writing, and diving her way around Asia, Australia, and Europe since 2010, and is currently a PADI MSDT in Cyprus. She's trained in Thailand, the Philippines, and Indonesia, and teaches English Language during the off-seasons. You can find out more about Liz here and here