The holiday season is fast approaching, and while December and January usually bring joy in the form of family gatherings, cold weather fashion (for those of us in the Northern Hemisphere at least) and delicious, warming drinks, these months can be overwhelming.
If you're in need of some underwater stress relief, take a break from the season with a scuba diving trip and sail away to some of the most amazing dive sites in the world. Whether you plan to travel over Christmas, New Year or some time in between, these are our ten favorite destinations for the holiday season in 2019.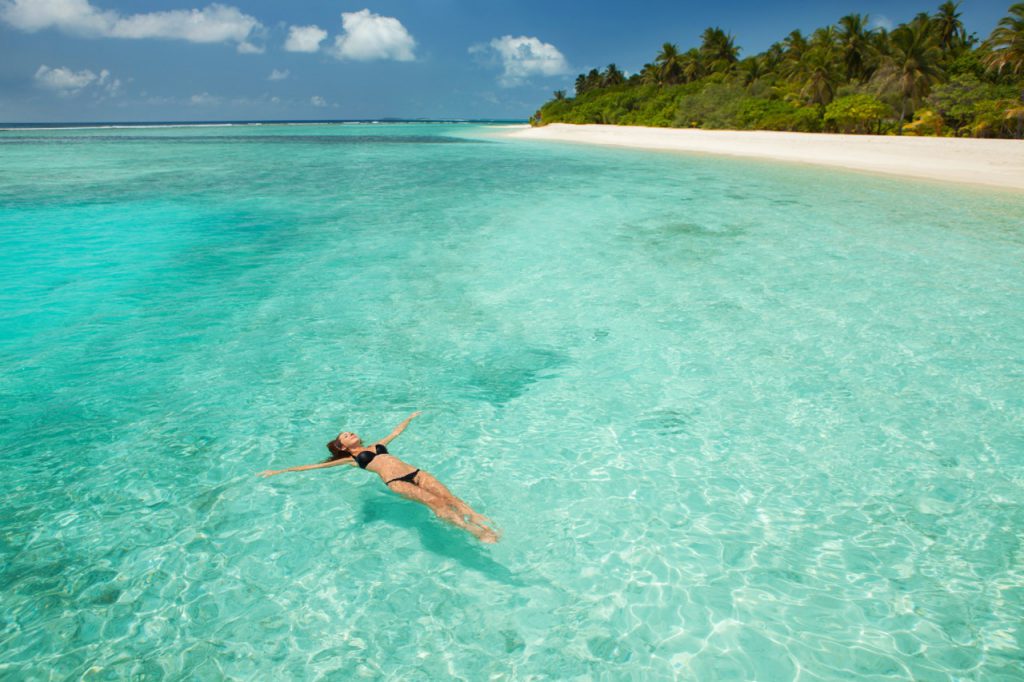 1. Maldives
Imagine spending the holidays sailing from past pure, white sand islands over crystal clear, turquoise waters. The Maldives are famous for whale sharks and manta rays, so it's easy to see why these 1200 islands represent a scuba diving paradise. The waters around this island country are dominated by a series of pinnacles (thilas) and channels (kandus), which draw in pelagic species from the open Indian Ocean.
Diving in the Maldives is accessible year-round, but from December to March, dry weather and calm seas dominate as the northeast monsoon arrives. This makes for great underwater conditions and comfortable water temperatures (77 – 86°F / 25 – 30°C).
All of the above combines to create a wonderful scuba diving destination that can be explored by liveaboard or from a dive resort.
Editor's Recommended Liveaboards: MV Carpe Vita, MV Carpe Diem
---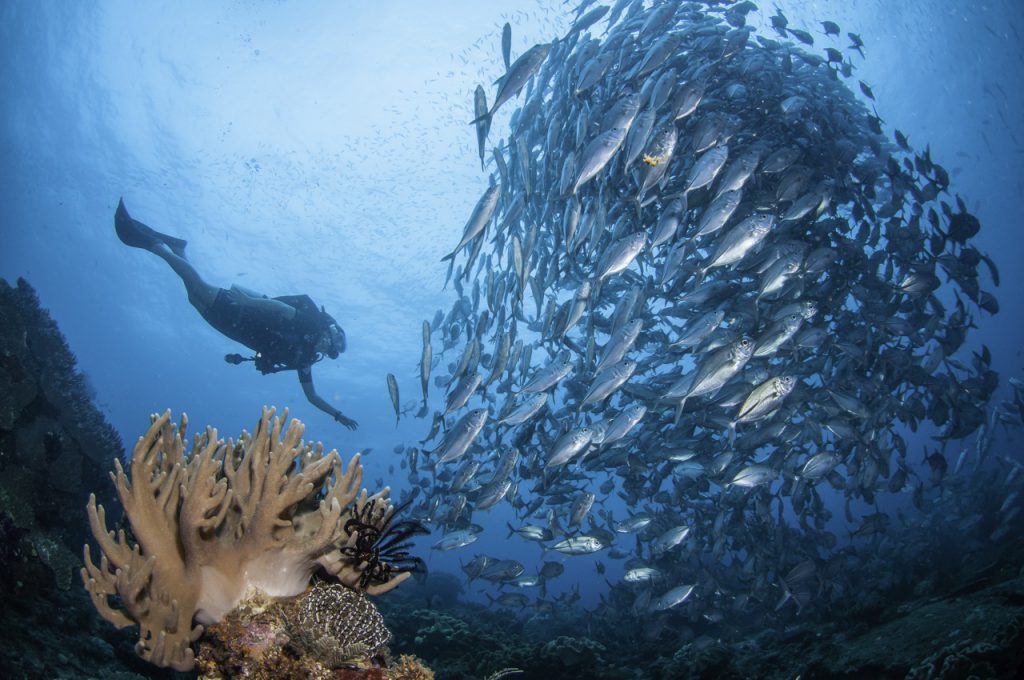 2. Raja Ampat, Indonesia
There's still time to visit Raja Ampat, one of the best scuba diving destinations in the world, before the end of the year. This region has previously been referred to as having the highest marine biodiversity on Earth. Huge schools of fish, colorful corals and macro creatures live in this underwater world. On any given dive, you might spot wobbegong sharks, epaulette sharks, manta rays, bobtail squid, pygmy seahorses and even whale sharks.
During December and the following months, divers enjoy clear weather and relatively smooth seas. Plus, diving during high season provides the greatest chance of seeing manta rays.
If you're looking for a bit of adventure to end the year, set sail on a liveaboard or book a dive resort in Raja Ampat, Indonesia.
Editor's Recommended Liveaboards: MSY Lamima, Ilike, M/Y Akomo Isseki
---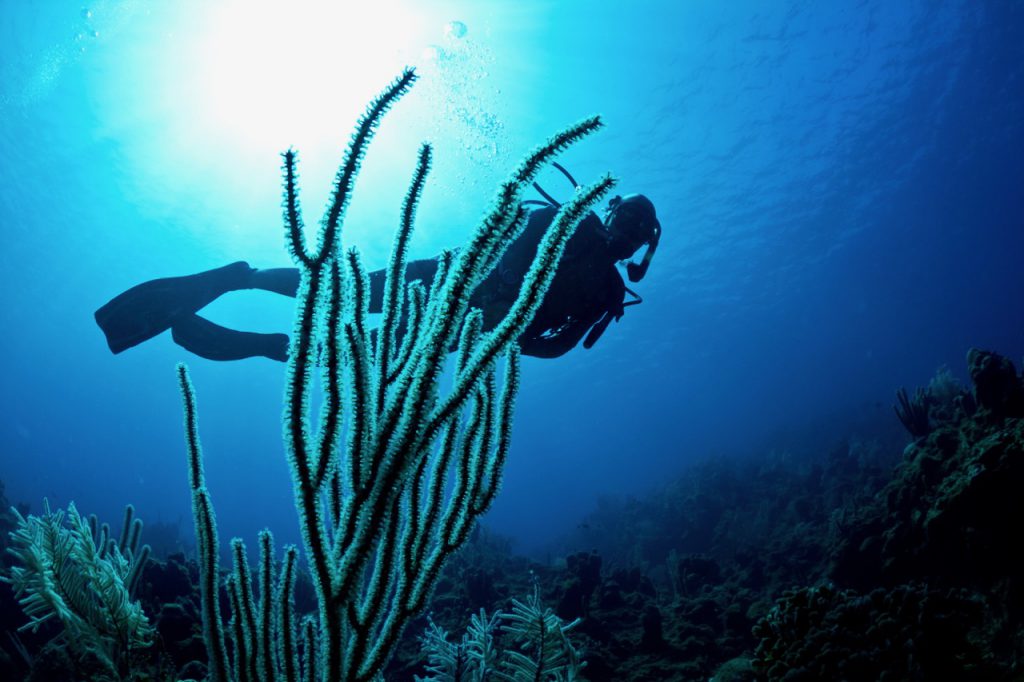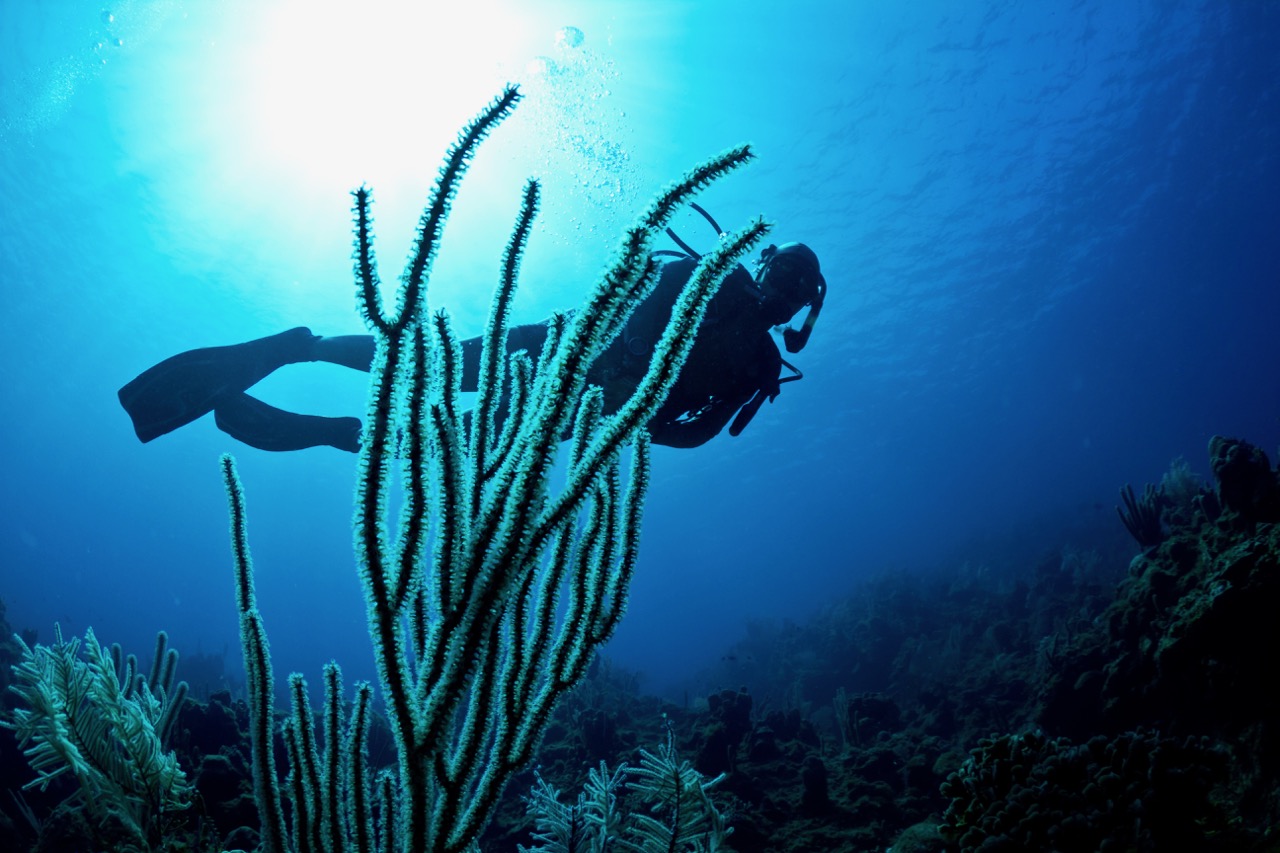 3. Roatan, Honduras
As part of the second largest barrier reef in the world, Roatan and the Bay Islands in Honduras are some of the most popular diving destinations in North America. These islands boast huge swaths of coral reefs inhabited by rays, turtles and thousands of fish. Canyons and a couple of nice wrecks round out a well-balanced diving destination.
While December isn't whale sharks season in Roatan, it still boasts great diving conditions. Visibility is generally 24 to 45 meters, and there is little threat of hurricanes this late in the year.
If you're looking for an easy dive trip from North America or you want to holiday with someone who needs to get certified, Roatan in Honduras by liveaboard or dive resort is a great choice.
Editor's Recommended Dive Resorts: Ibagari Boutique Hotel, Wikkid Resort, Paradise Beach Hotel
---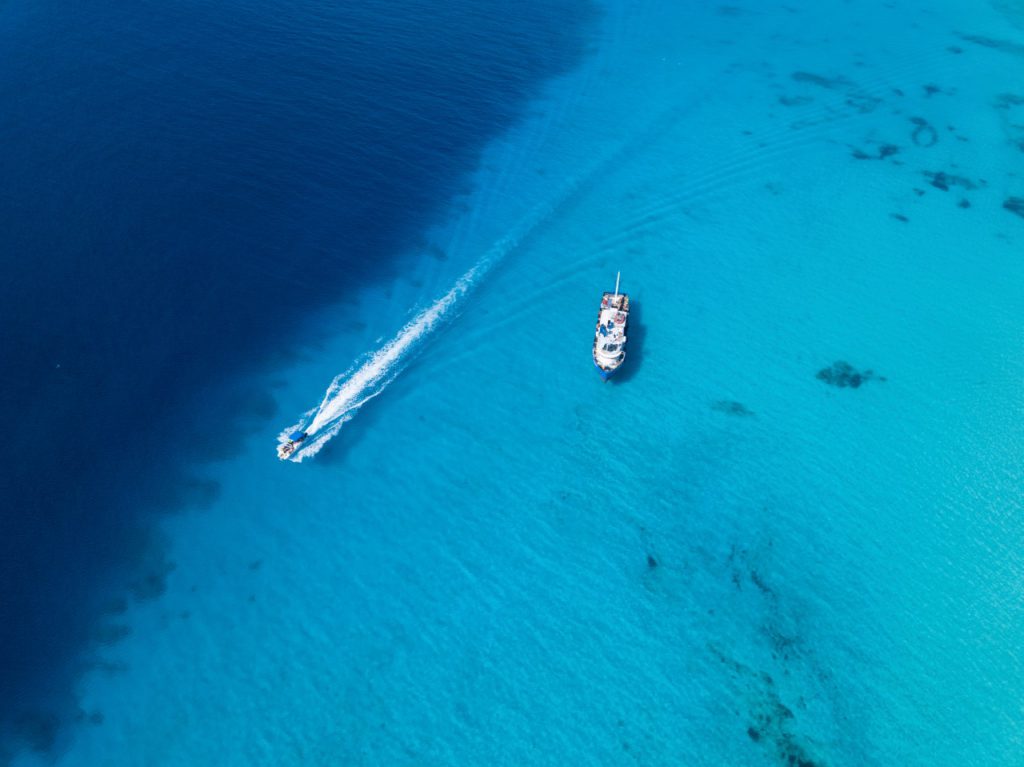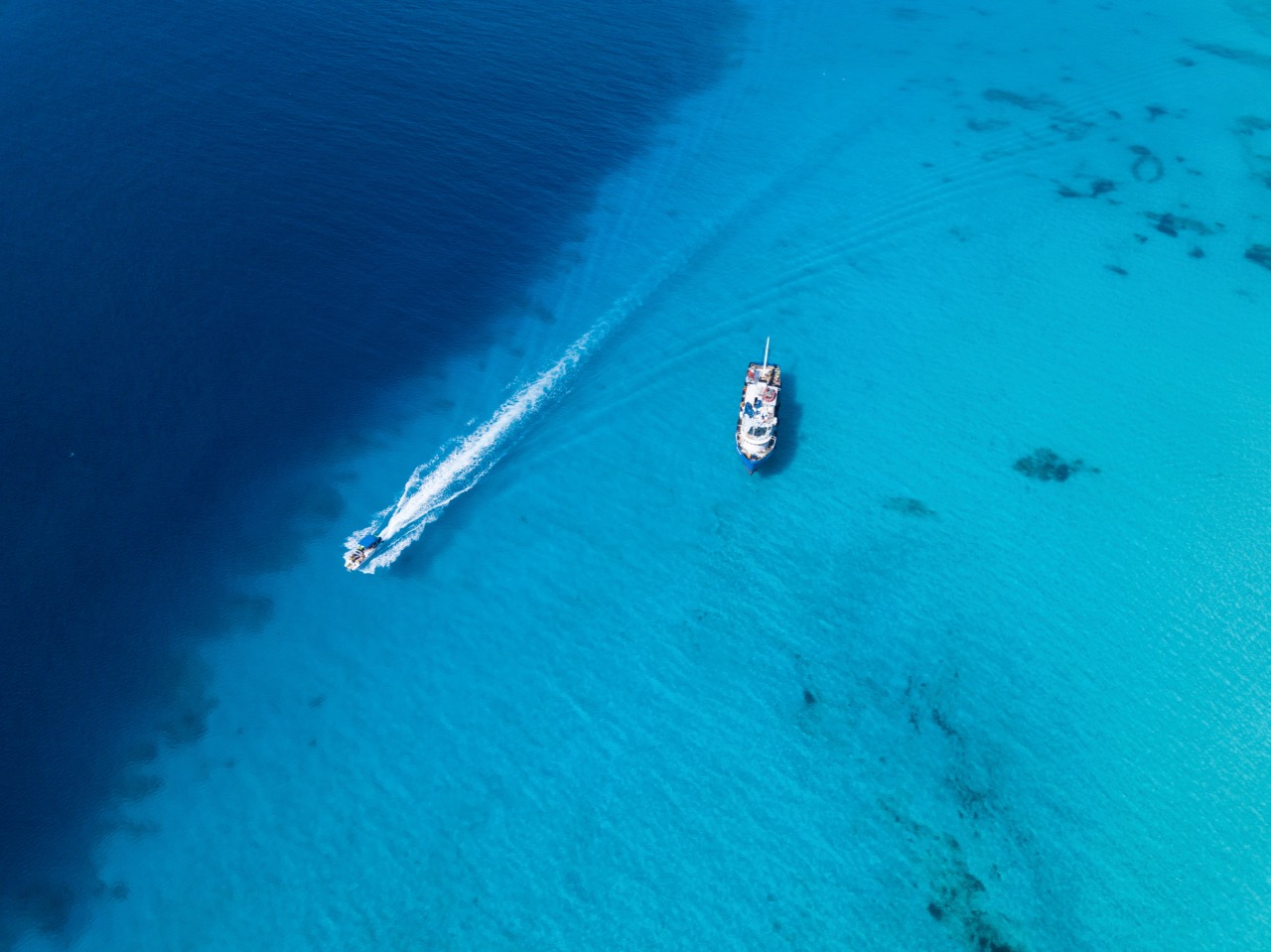 4. Turks and Caicos
The clear, turquoise waters of Turks and Caicos are a scuba diver's dream. This area features a vast, thriving coral reef ecosystem and lots of underwater walls to explore. Whether you are looking for breathtaking underwater scenes or wrecks, Turks and Caicos is a great option. It's impressive and accessible to every level of diver.
Plus, diving in Turks and Caicos is a year-round affair as the islands boast approximately 350 days of sunshine each year. In December, temperatures will average 29-32°C/85-90°F, and there is practically no chance of hurricanes.
For a super romantic or all-levels scuba holiday, join a liveaboard trip around these sparsely populated islands.
Editor's Recommended Liveaboard: Turks and Caicos Explorer II
---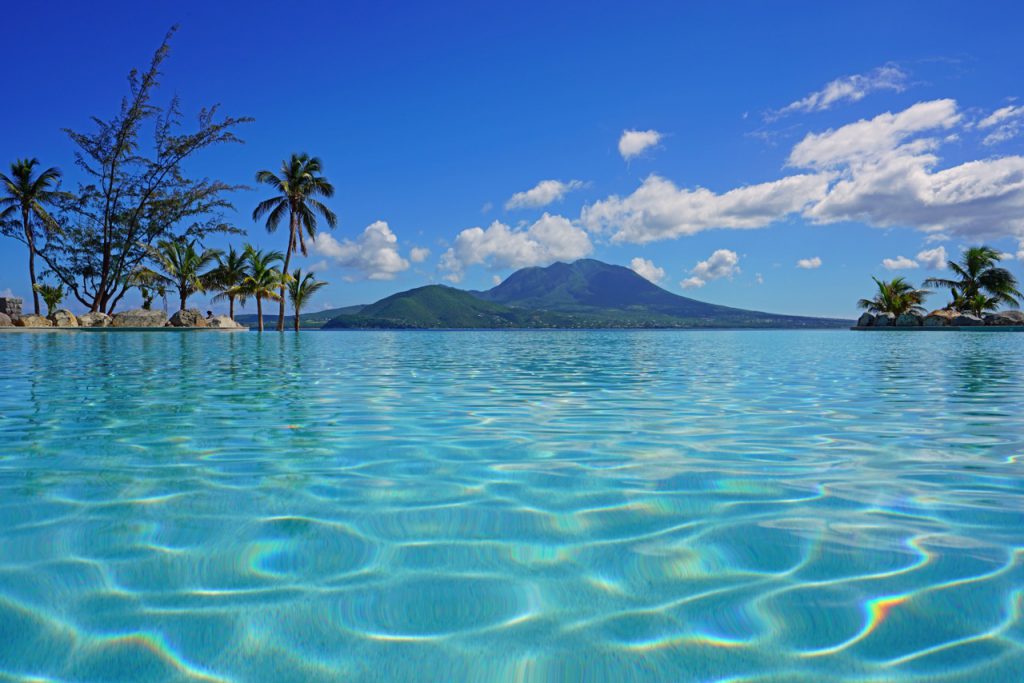 5. Saint Kitts
A playground for the rich and famous, Saint Kitts (and nearby Nevis) is quickly becoming a popular scuba diving destination. Healthy reefs, stunning underwater landscapes and fascinating wrecks draw divers from around the world. And we haven't even mentioned the marine life yet. Diving in Saint Kitts allows you the chance to see everything from macro marine life to the big stuff.
Outside of hurricane season (June to October), the weather in Saint Kitts is wonderfully consistent. December brings warm temperatures and good visibility.
One of the best ways to experience Saint Kitts underwater is to join a liveaboard which explores the northeastern Caribbean. Such itineraries often include Saint Kitts, Statia, Saba and St. Maarten all in one week.
Editor's Recommended Liveaboard: Caribbean Explorer II
---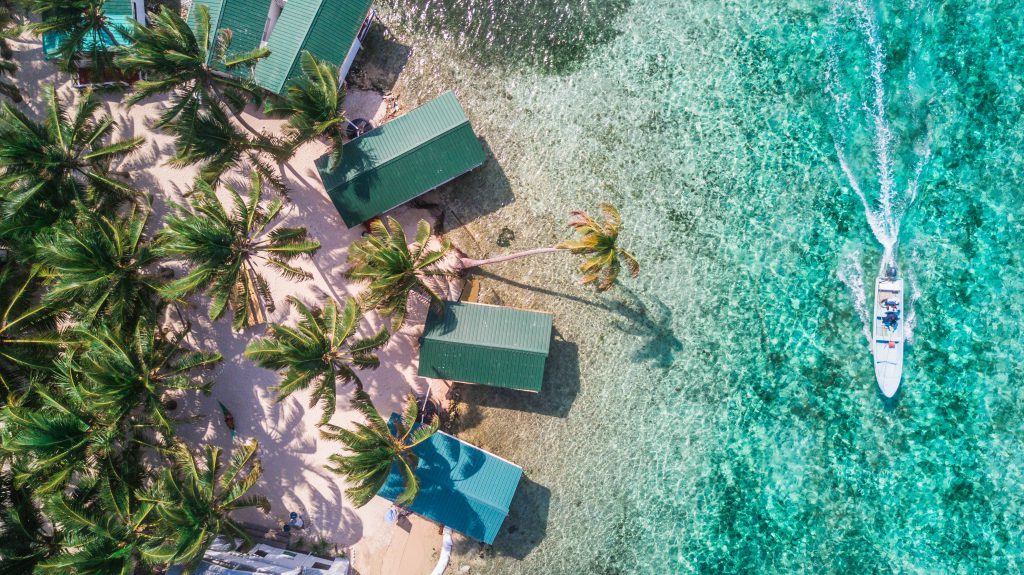 6. Belize
From Shark Ray Alley to the Blue Hole, Belize is home to any number of famous dive sites. Diving from this coastal country gives you access to the Mesoamerican Barrier Reef, the second largest such reef in the world. Thanks to this wonder, Belize is home to a healthy population of stingrays, nurse sharks and reef life. It also hosts whale sharks from April to June.
In December, Belize enjoys a balmy climate that's ideal for relaxing on the beach and warm water diving. There's little to no rain during the last month of the year and visibility tends to be very good.
If you're looking for well-equipped dive resorts or great liveaboards and an easy diving trip, Belize would make a quality destination for your trip this December.
Editor's Recommended Dive Resorts: Turneffe Island Resort, Hopkins Bay Resort, Diamond Lodge Belize
---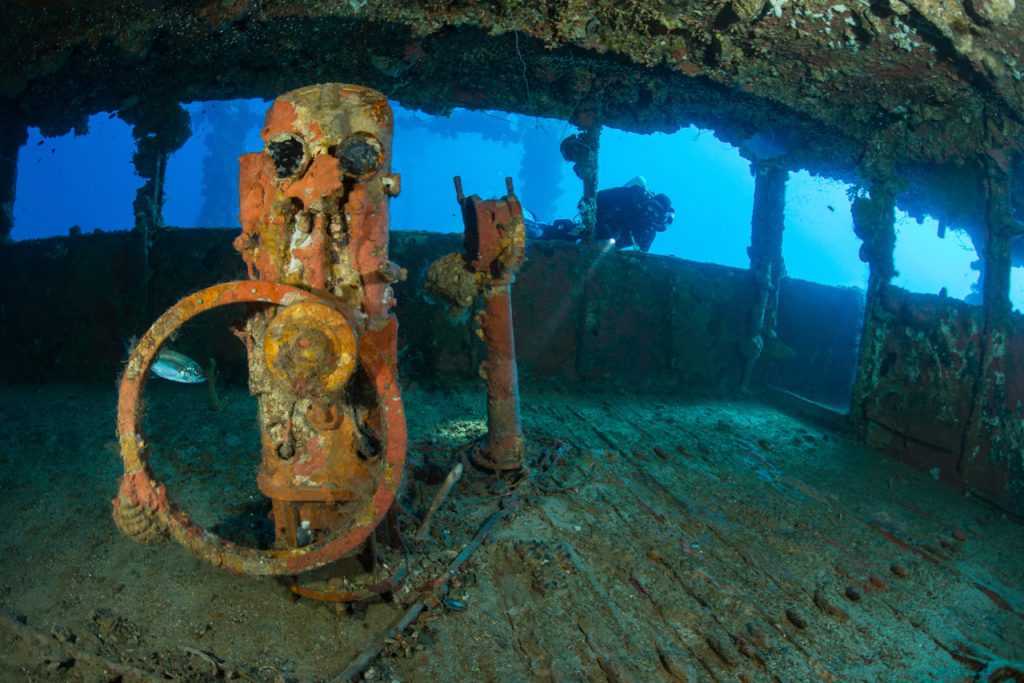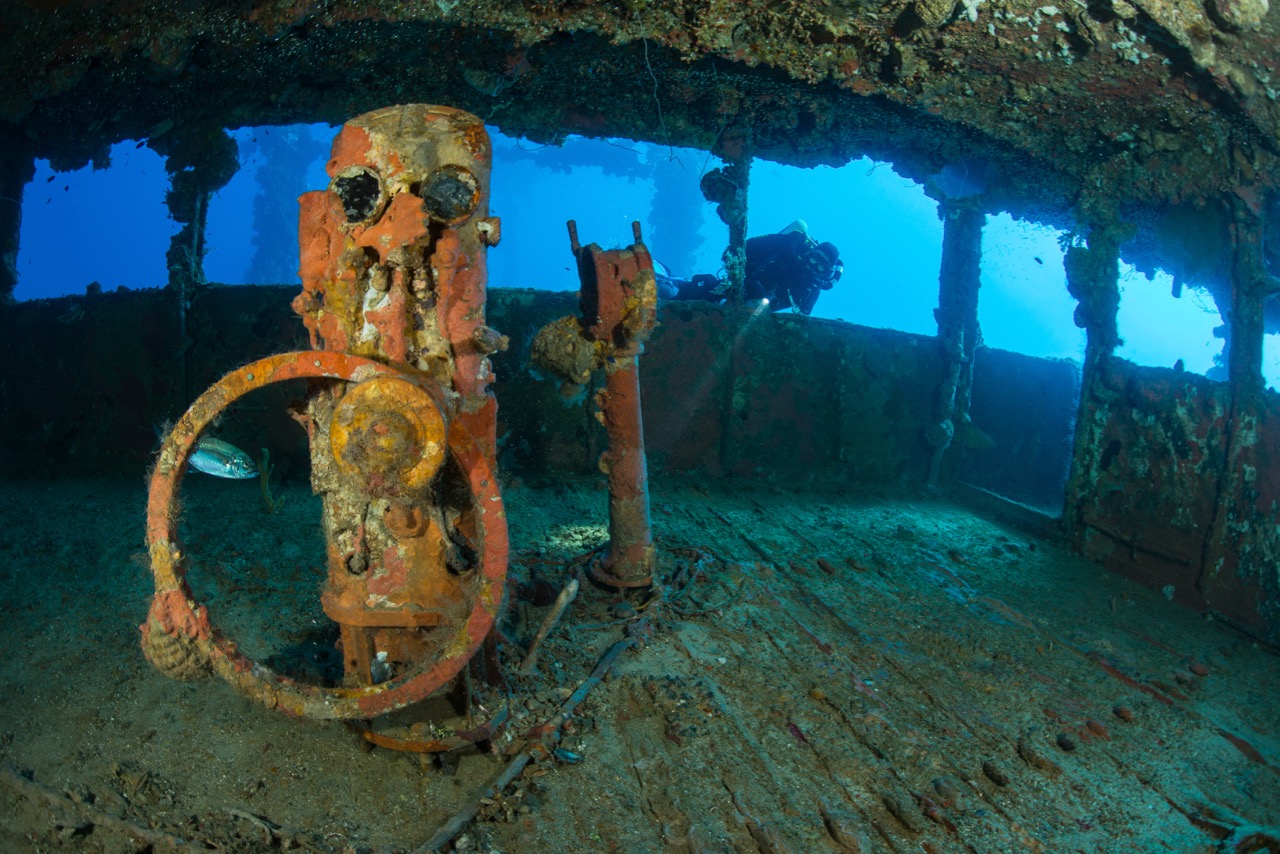 7. Truk Lagoon, Micronesia
One of the best wreck diving destinations in the world, the holiday season is a great time to visit Chuuk (Truk) Lagoon in the Federated States of Micronesia. During World War II, more than 200 aircraft and 60 ships were sunk in this lagoon during an Allied attack on the Japanese naval base. Today, Chuuk is a Japanese memorial, but more than 50 of these wrecks are open to scuba divers.
October to April represents the peak season for this part of the South Pacific. During these months, you'll find dry conditions and warm water temperatures that will ensure you never want to go back home.
Chuuk is now home to both liveaboards and dive resorts for comfortable diving from land or from sea. This is a wonderful option for wreck divers looking for warm water over the holidays.
Editor's Recommended Liveaboards: Truk Master, SS Thorfinn
---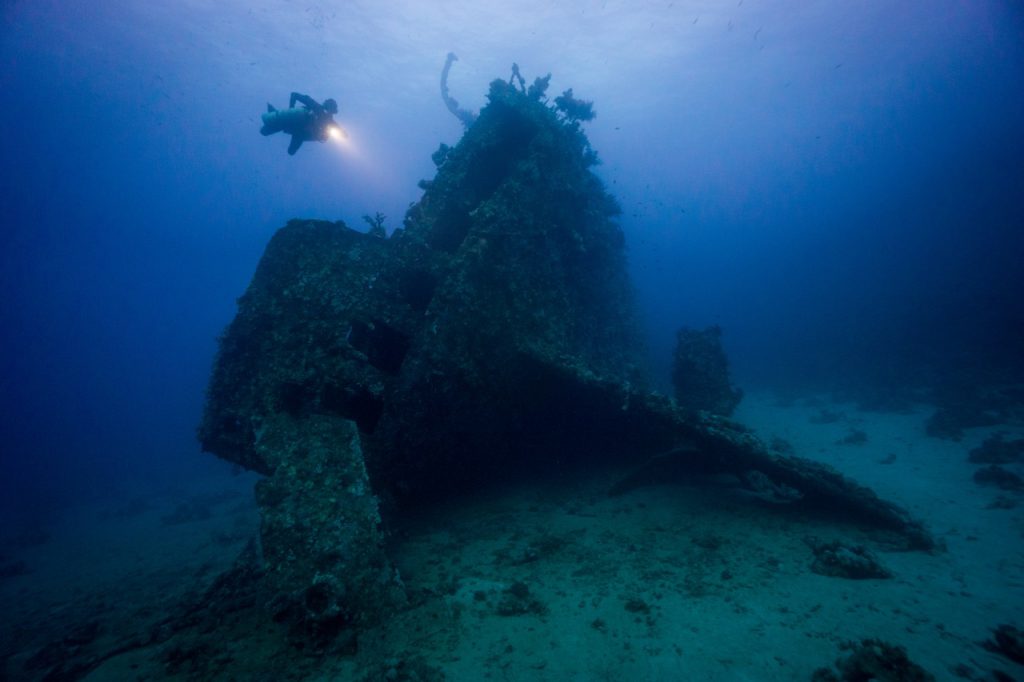 8. Egypt
Egypt has something for every type of diver. In the Red Sea, you can find sharks, dolphins, beautiful coral reefs and dugongs. There are caves, blue holes and amazing wrecks. Whether you're an Open Water diver or a Divemaster, there is definitely something in Egypt to get you excited.
What's more is that December is a great month to dive in Egypt. The last month of the year is considered to be part of the shoulder season in Egypt, so the crowds will be less than you would find on the Red Sea from September to November. Furthermore, December 2019 brings excitement to the region as the UK lifts its flight ban to Sharm el-Sheikh. In fact, the first flights from the UK are scheduled to arrive around the holiday season.
To take advantage of great diving and fewer crowds or to be part of the return of English divers to the Red Sea, pick Egypt as your destination of choice this holiday season.
Editor's Recommended Dive Resorts: Marsa Shagra Diving Village, Roots Red Sea, Nesima Resort & Dive Center
---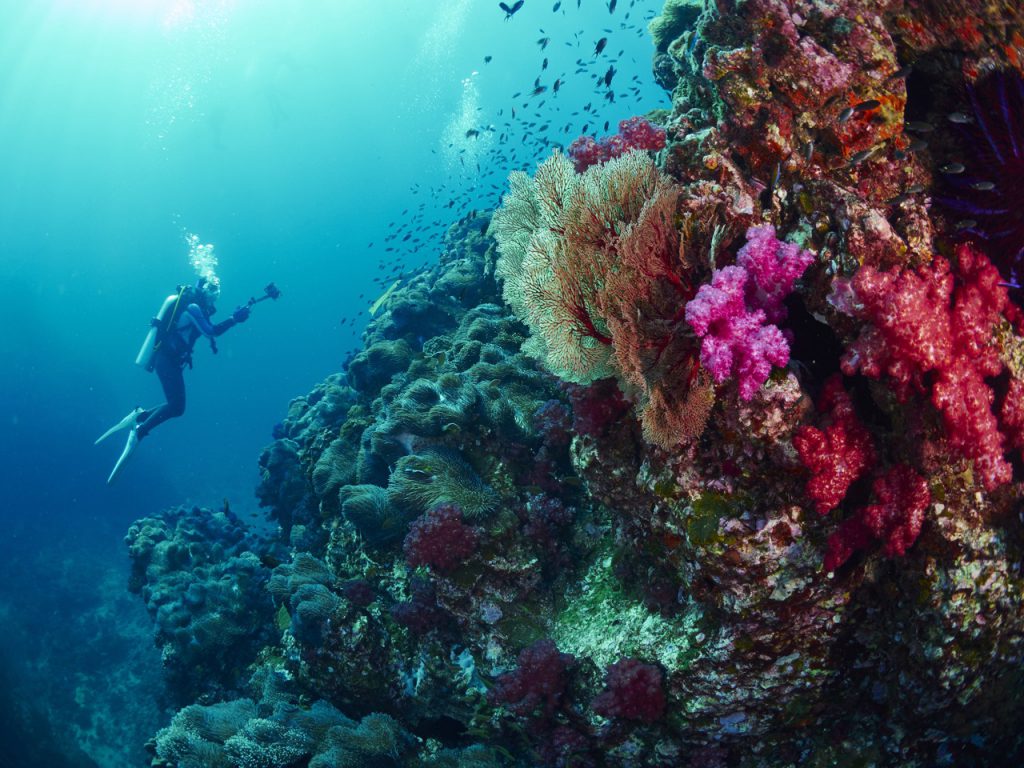 9. Similan Islands, Thailand
The Similan Islands are one of the best scuba diving destinations in Thailand, but they are only open to tourists from November to April annually. This time of year brings frequent plankton blooms and an abundance of cleaner wrasse. These, of course, attract manta rays and whale sharks as well as a number of other large marine life species to dive sites like Koh Bon and Richelieu Rock.
In addition to great underwater conditions, December brings calm water and clear weather conditions to this part of the Andaman Sea. There really isn't a better time to dive the west side of Thailand.
The Similan Islands are only accessible to divers by liveaboard, but that doesn't mean this is an expensive scuba diving destination. Liveaboards here are comparatively affordable and offer a range of itineraries from 2-day to 1-week trips. So, if you're looking for a budget scuba diving trip this holiday season, look no further than the Similan Islands in Thailand.
Editor's Recommended Liveaboards: Manta Queen Fleet, The Junk, MV Andaman Tritan
---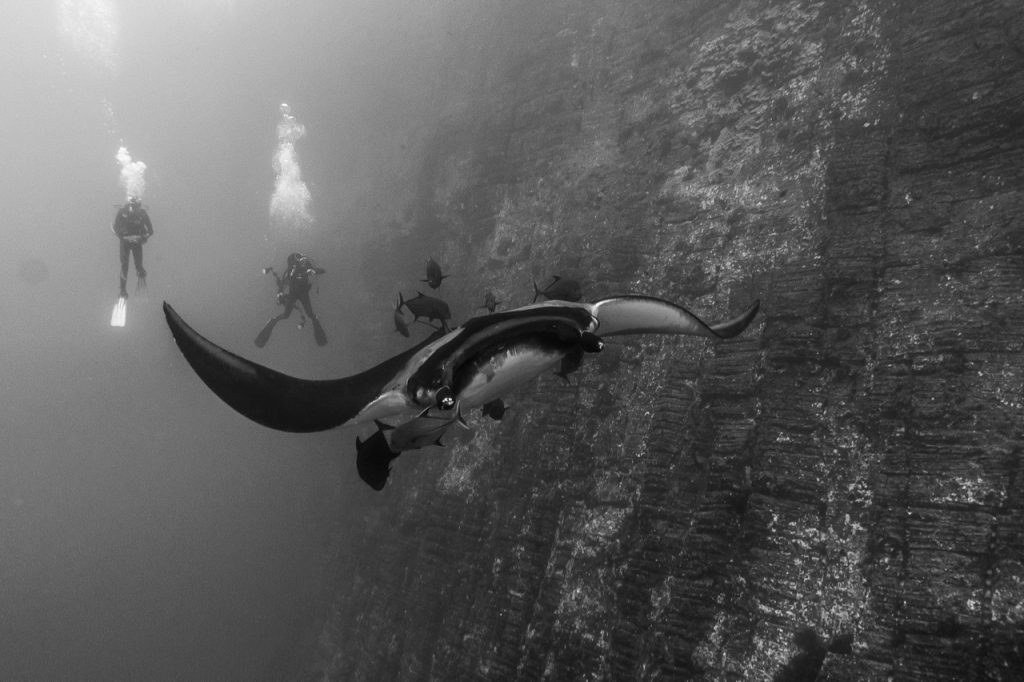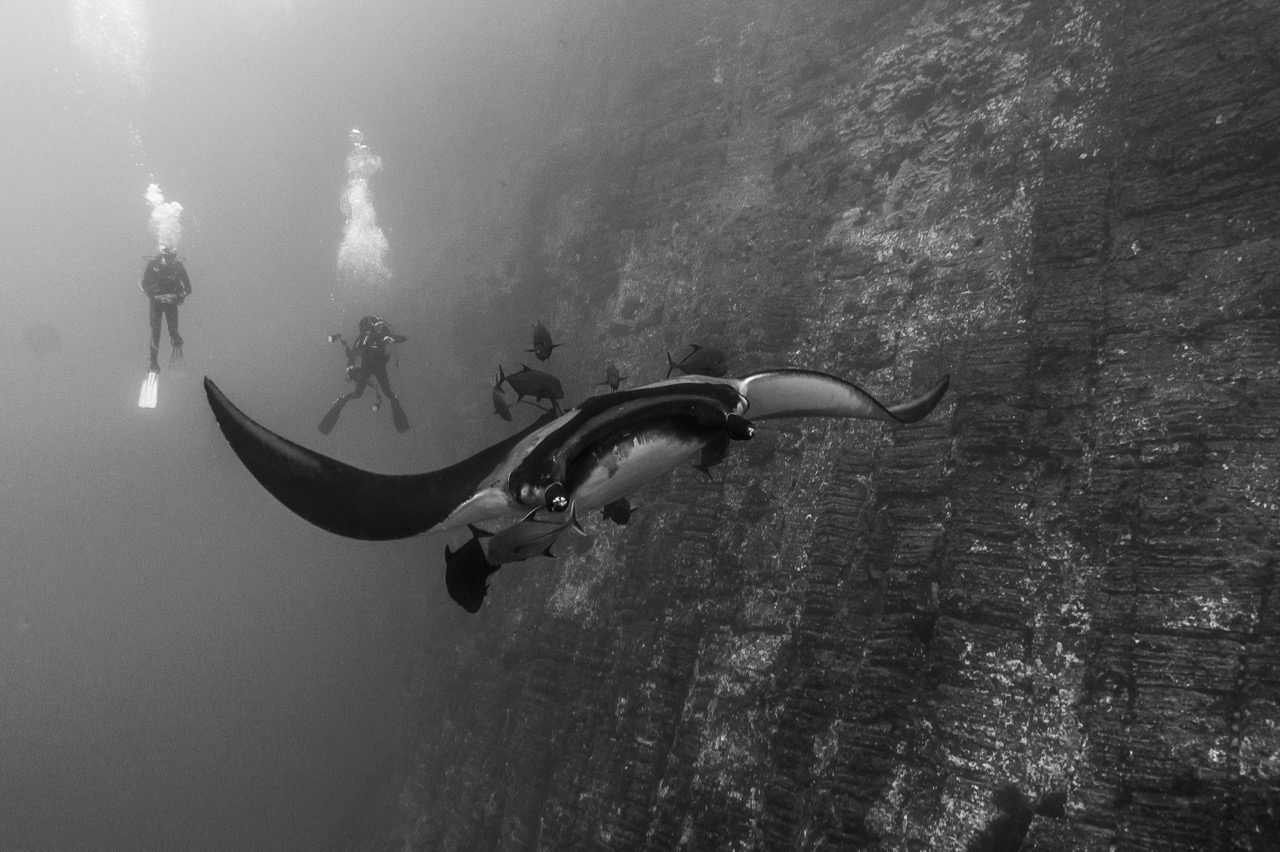 10. Socorro Islands, Mexico
Situated 240 miles (390 kilometers) off the coast of the Baja Peninsula, the Revillagigedo Archipelago (often referred to as simply the Socorro Islands) offers some of the best diving in Mexico. This outcropping of islands in the Pacific Ocean attracts huge numbers of pelagic species, from oceanic manta rays to humpback whales. On any given dive trip, you might also have the chance to dive with hammerhead sharks, dolphins and whale sharks.
December falls at the beginning of the Socorro Islands diving season, which runs from November to May. During these months, divers enjoy calm sea conditions and sunny weather. Whale sharks and manta rays tend to be easier to spot during this season, especially around the full moon which falls on December 12 and January 10 in 2019 and 2020 respectively.
If you're an advanced diver who wants to visit an epic, liveaboard-only destination over the holiday season, the Socorro Islands in Mexico should be at the top of your list.
Editor's Recommended Liveaboards: Vortex, Quino El Guardian, Solmar V
---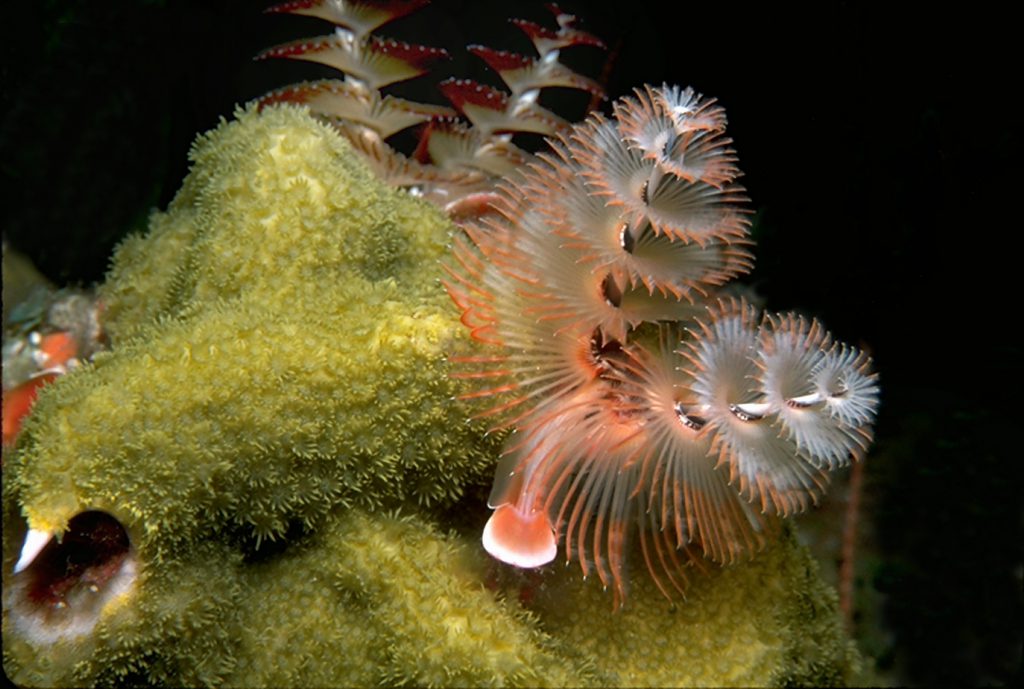 Are you considering an underwater adventure over the holidays? Visit PADI Travel to find and book the perfect scuba diving vacation.