When Hurricane Dorian made landfall in the Bahamas on August 24, 2019, it was the largest natural disaster in the country's history. Many of the islands suffered from severe damage, including extensive flooding, massive destruction of homes and businesses, extended power outages, and food and water shortages, leaving residents without an income source for up to two years.
Dive operators lost everything from their boats and docks to the dive shops themselves. Thankfully, divers from all over the world have been pitching in to help – and looking to their trusted dive shops as a way to provide aid. Knowing that the recovery process is much longer than a month or so, diver donations continue to make an impact – long after the storm has settled.   And with each donation, the Bahamian community gets a little extra support to lighten the load.
"We have had tremendous assistance from our past customers," says Troy Albury, the co-owner of Dive Guana with his wife, Maria. "Everything from coming over from Florida by boat right after the storm with supplies, to calls and emails and financial donations have helped with our rebuild."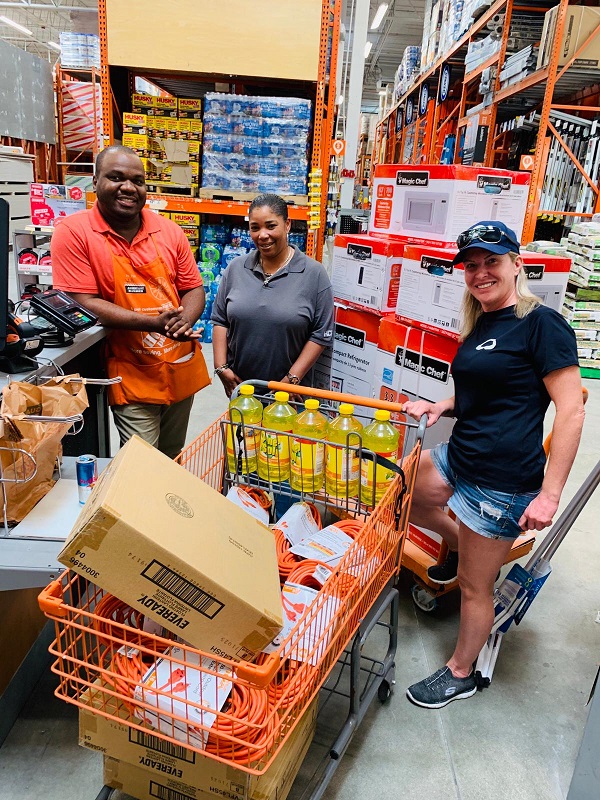 After 27 days without power, Karen Rolle, the co-owner of Sunn Odyssey Divers with her husband, Nick, sent an email update to their divers.
And the response was heartwarming.
Donations were able to fill two truckloads with everything from water and food to generators and grills. The generators went to locals in need, including those who took on water surges, and families with children or elderly members – many of whom would be without power for two months or more.
"Our customers have been wonderful!" she says. "Many have sent donations to us as well to help get through this period!"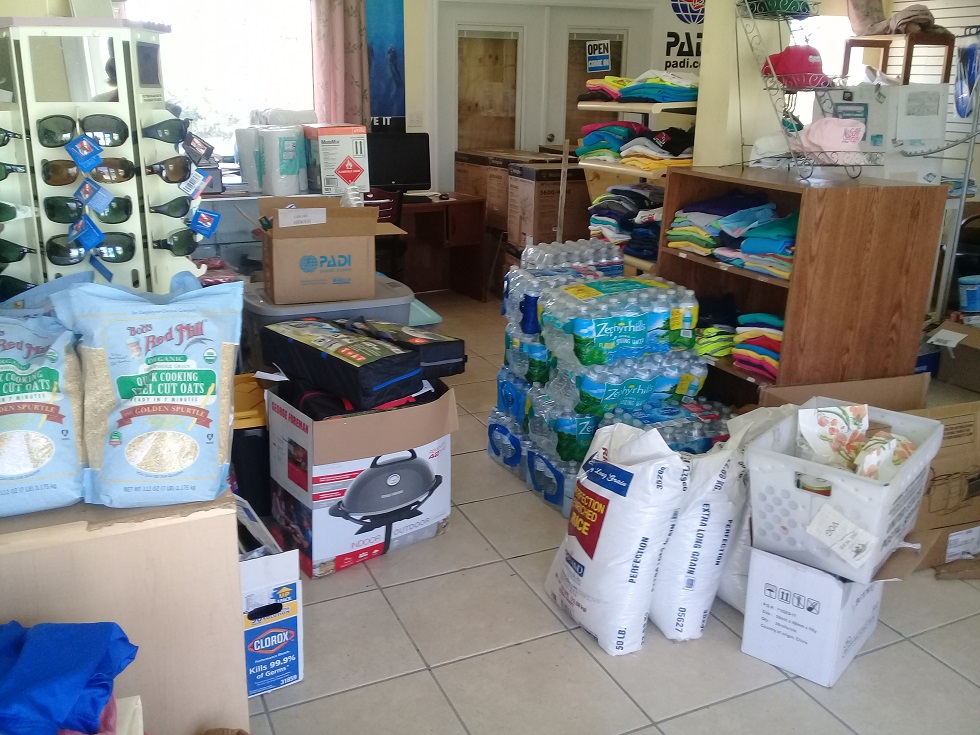 As construction continues, Rolle says that divers are slowly finding their way back to the Bahamas. And thanks to the help of their valued customers, the Bahamas businesses will be ready when they do. In the meantime, the islands are still on the road to recovery.
The good news is that some divers are already finding their way back to the Bahamas. Some dive shops, such as Unexso, Caribbean Divers, Sun Odyssey, and Grand Bahama Scuba, located on Grand Bahama, weren't hit as hard and able to reopen by mid-October. And luckily, the diving is just as beautiful.
"The reefs and sharks were not affected at all, the only issue we had for a while was a lower than usual visibility which is slowly going back to normal (80-100 feet is our norm)," says Cristina Zenato, PADI Course Director, Cave Instructor, and the founder of POWnonprofit.com.
Zenato notes that while not as many direct flights to the Bahamas are available yet, once they are running again, a better flow of tourism will resume – and that's the best way to bring back businesses.
"Tourism is a long-term way of supporting the islands by providing income and jobs for those affected by the storm," she says. "We need a steady flow of visitors who understand the island is functional even if some of the areas don't look as pretty, but with their patronage, they will help us rebuild better and faster.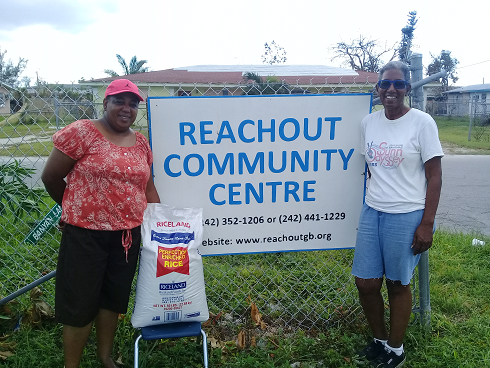 Whether it's planning a dive trip to the Bahamas or contributing to a reputable relief fund, there are countless ways to lend a hand – no matter how big or small.
Interested in doing your part? A variety of organizations are providing ways for people across the globe to help with relief efforts.
The Bahamas official website includes updates on the Hurricane Dorian Relief Efforts, and the PADI Travel page for the Bahamas features dive resorts and liveaboards that are open and running.
Other relief effort sites include: 
Missionary Flights International
SC Abaco Relief (Venmo and look for @SC-Abaco-Relief)
For more on the Bahamas relief efforts, visit Scuba Diving magazine's article How to Support the Bahamas After Hurricane Dorian Devastation.