Coron in the Philippines originally made a name for itself in scuba diving circles as a wreck diving mecca. The numerous wrecks that lay beneath the surface put Coron firmly on the map but there is so much more to this region than its attraction to those with a 'lust for rust'.
Coron is an absolute must for any nature lover. Its dramatic limestone cliffs which surround magical aquamarine lagoons are like scenes from Jurassic Park and the seemingly endless lush green vegetation adds to its 'land-that-time-forgot' vibe. This is a destination for those who want to escape the hustle and unwind surrounded by tropical nature and incredible scenery.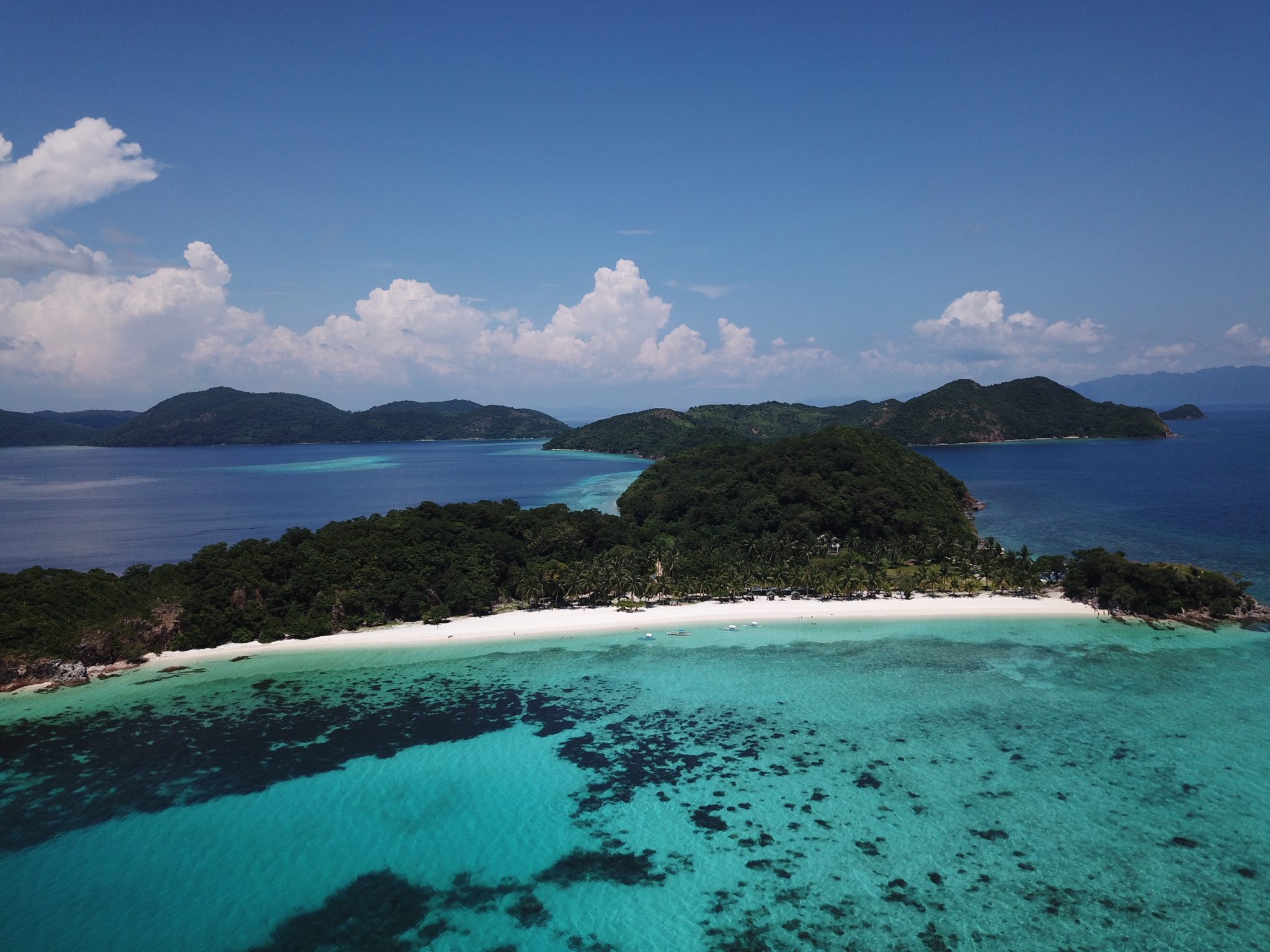 Underwater, Coron's wrecks (which lie within recreational diving depths) and war time history are an undeniable draw but that's not all that you'll find underwater. Here are just a few of the highlights of scuba diving in Coron.
Okikawa Maru
This is one of Coron's shallower wrecks that teems with life! The main deck sits at 16 metres/ 52 feet and the deepest point at 26 metres/ 85 feet. This 160 metre/ 525 feet long wreck is encrusted in coral and home to a high density of critters including colourful nudibranch which can be found living among the structure. Look out for large schools of snapper, sweetlips, batfish and barracuda, surrounding the wreck.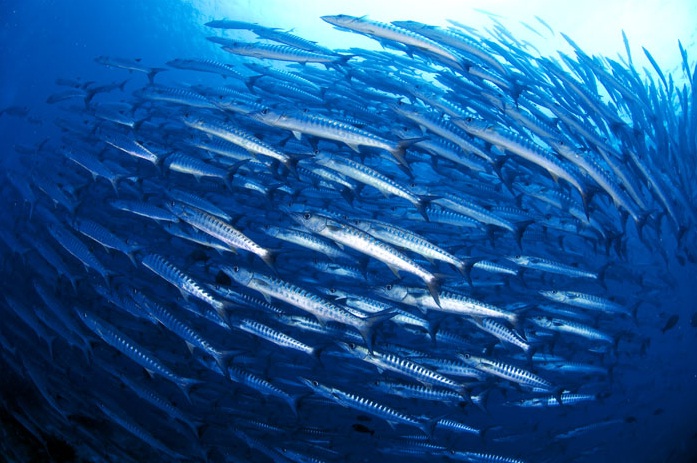 A Brief History of Coron's Wrecks
In September 1944, one of the most ground breaking attacks of World War II took place in Coron. A Japanese supply fleet which was hiding out among the Island's of Coron was attacked by a squadron of US bombers who were undertaking the furthest range air attack ever carried out at that time. Several US planes were lost during the attack through running out of fuel and some were shot down and now lay alongside the plethora of supply ships, gun boats, munitions ships and aircraft carriers which they set out to attack.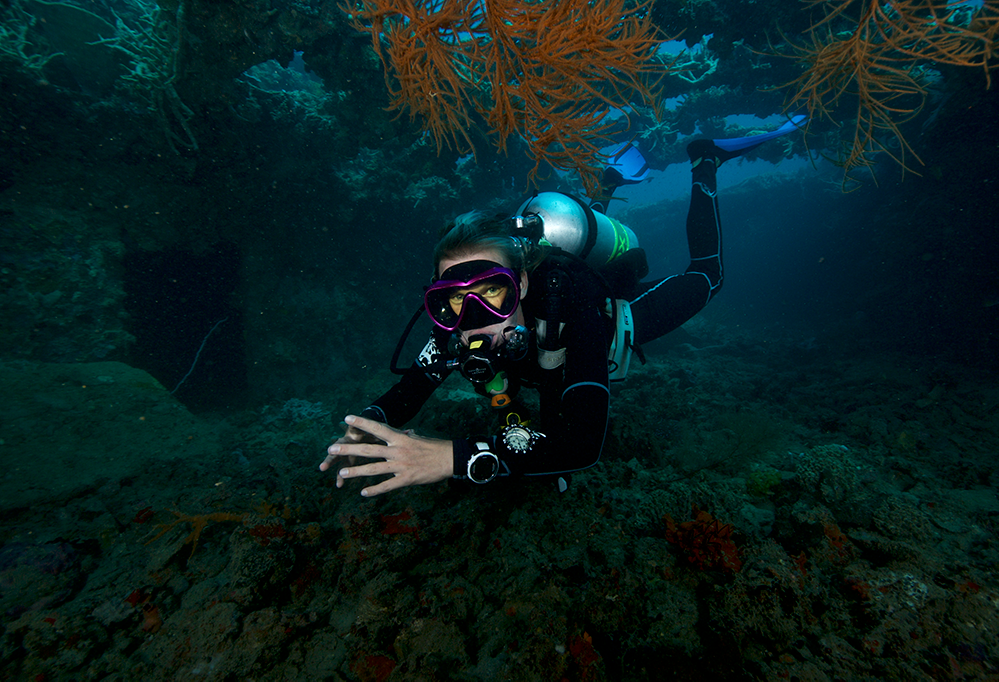 The Akitsushima
This 118 meter/ 387 feet long seaplane carrier lies relatively in tact on her port side. On the sandy bottom to the side of the wreck is a huge crane which attracts schools of batfish and barracuda, making incredible underwater photography subjects. The engine room, which is home to four large engines and other machinery, is an excellent penetration opportunity for experienced wreck divers. Marine life is abundant here, particularly in the shaded areas and crevices where resident lionfish, moray eels and other interesting critters are found.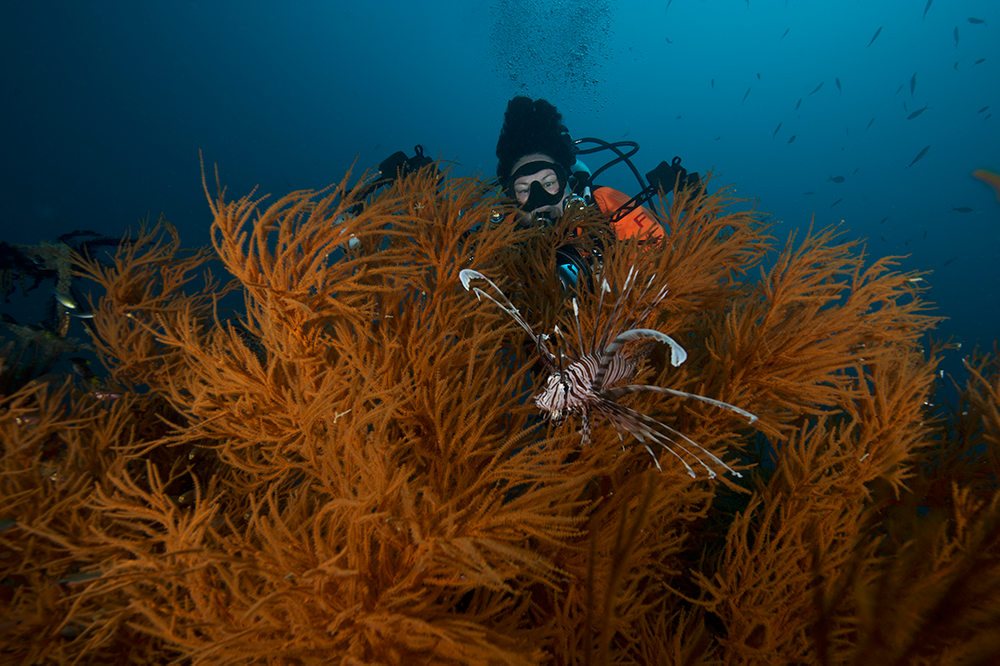 Morazan Maru
The Morazan Maru was a passenger cargo vessel built in 1907 and later commandeered for WWI by the British. She was captured by the Japanese who then later utilized her in WWII.  At just under 100 metres/ 330 feet in length there is plenty to explore here. The cargo holds are empty but the steel boilers in the generously sized engine room are still in tact. The large proportions of this wreck make it suitable for all experience levels.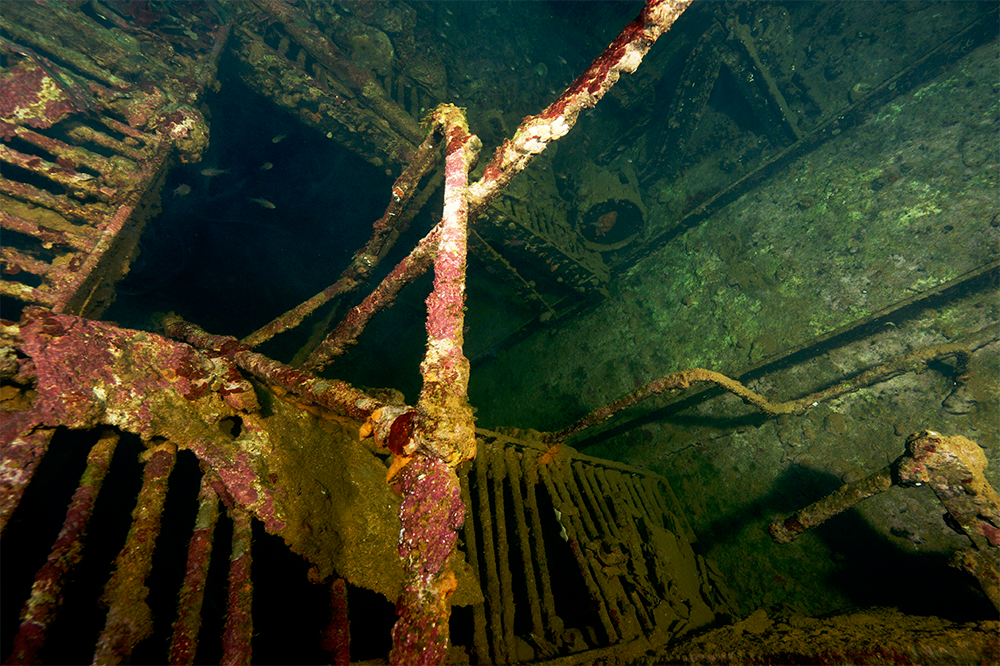 Iraku Maru
This refrigeration ship lays at between 30 metres/100 feet and 45 metres/150 feet and offers several routes and penetration possibilities according to experience level. Look out for the tornado of schooling jacks just off the wreck as well as snapper, groupers, barracuda, eels, turtles, lionfish and a host of macro critters on and above the deck. This is a firm favourite with many Coron wreck divers and for good reasons!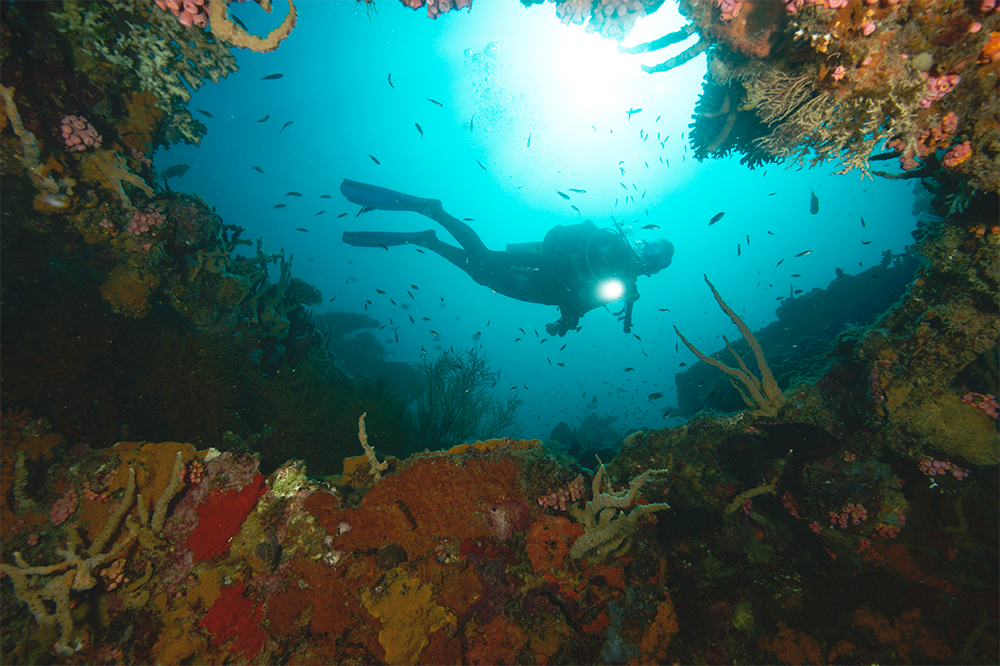 Seven Islands Reef
Known locally as 'Siete Picados', this marine protected reef is home to a thriving marine eco-system. The sloping reef (which bottoms out at around 24 meters / 79 feet) is teeming with a variety of reef fish and critters. Look into crevices and shaded areas for nudibranch, flatworms, eels, lionfish, scorpionfish and camouflaged bottom dwellers.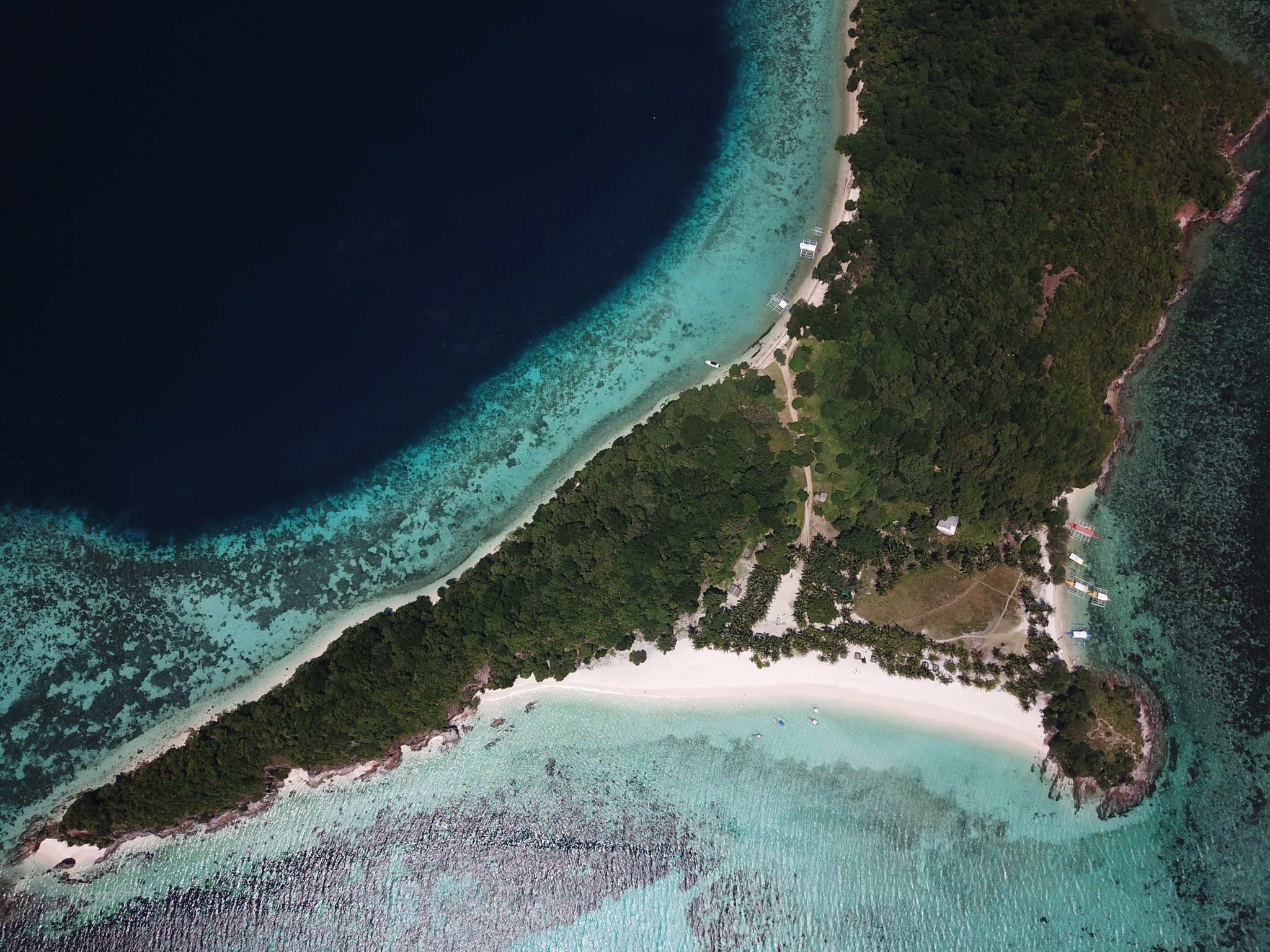 Barracuda Lake
Out of the seven lakes around Coron, the Barracuda Lake is one of the only two which can be visited. While this lake may not pack a punch on the marine life front it never fails to deliver a sensory overload. The lake offers both salt water and fresh water layers which sit one top of each other resulting in a halocline effect. This oil-on-water layer where the two meet is incredibly beautiful. You'll also find thermoclines in the lake between layers of cool and warm water – with the difference between them being up to 10 degrees Celsius. The silty lake floor resembles a planetary surface and all of this is set before a dramatic backdrop of an immense limestone rock face. Barracuda Lake is one diving experience which you won't forget!
View this post on Instagram
The Cathedral Cave
Situated on the east of Coron Island, access to the Cathedral Cave starts via a tunnel opening at around 6-10meters/19 to 32 feet. Once inside the tunnel you'll find numerous lobsters, crabs and molluscs which have taken up residence. The tunnel leads to a large chamber in which it's possible to surface and see the beautiful stalactites and a window through which the light streams in.  A little further into the Cathedral Cave is another passage leading to a further air chamber and more rock formations. This is a beautiful dive for experienced divers and one which finishes alongside a vibrant coral wall outside of the tunnel opening.
Dimakya Island
Diving around Dimakya Island boasts a healthy reef system made up of a vibrant mix of hard and soft corals. During months when the water temperature is at its coolest, cephalopods (both octopus and cuttlefish) come here to mate and lay eggs. Diving here reveals a varied mix of marine life from minute macro crustaceans through to colourful reef fish and bizarre critters.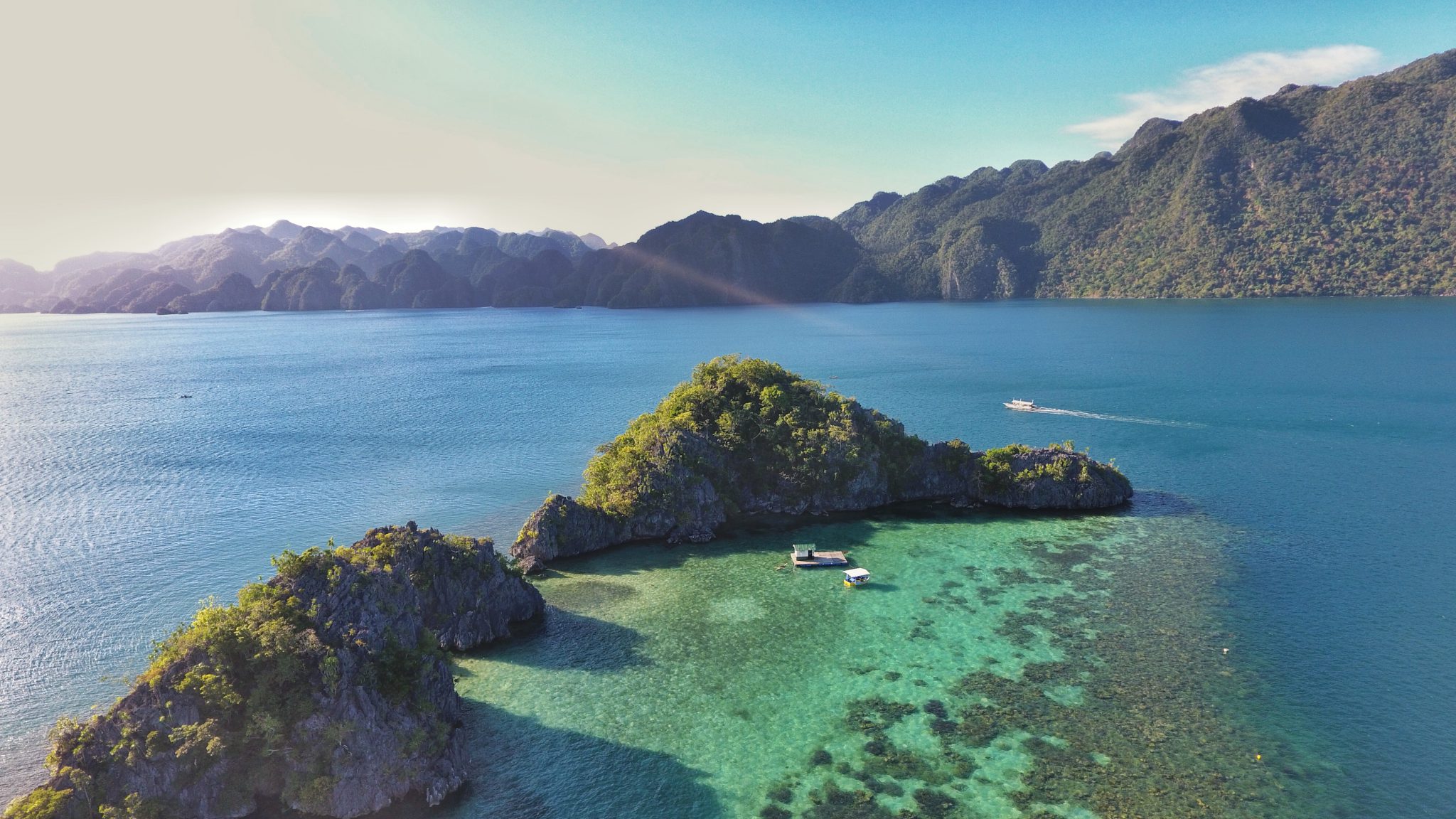 If you'd like to dive Coron, why not start planning your trip? Learn more about diving in the Philippines and locate a PADI Dive Shop today!