Some people love coming up with New Year's resolutions, others might consider it an unnecessary practice that they can't be bothered with. Regardless of which of these pools you fall in, I dare say you will enjoy this new tradition if you are a diver. How about making a list of dive resolutions for 2020? So, ditch the weight loss and trying to kick habits you secretly enjoy, and start thinking about your dive goals!
To get you inspired, here are my 2020 dive resolutions.
Cross off a bucket list dive
Over a year ago I wrote and published my diving bucket list here on the PADI blog. To this day, it still stands, and I vow that 2020 will be the year that I cross something off the list. I already have an idea of what it'll be, and of course, I'll share it with you once it's crossed off!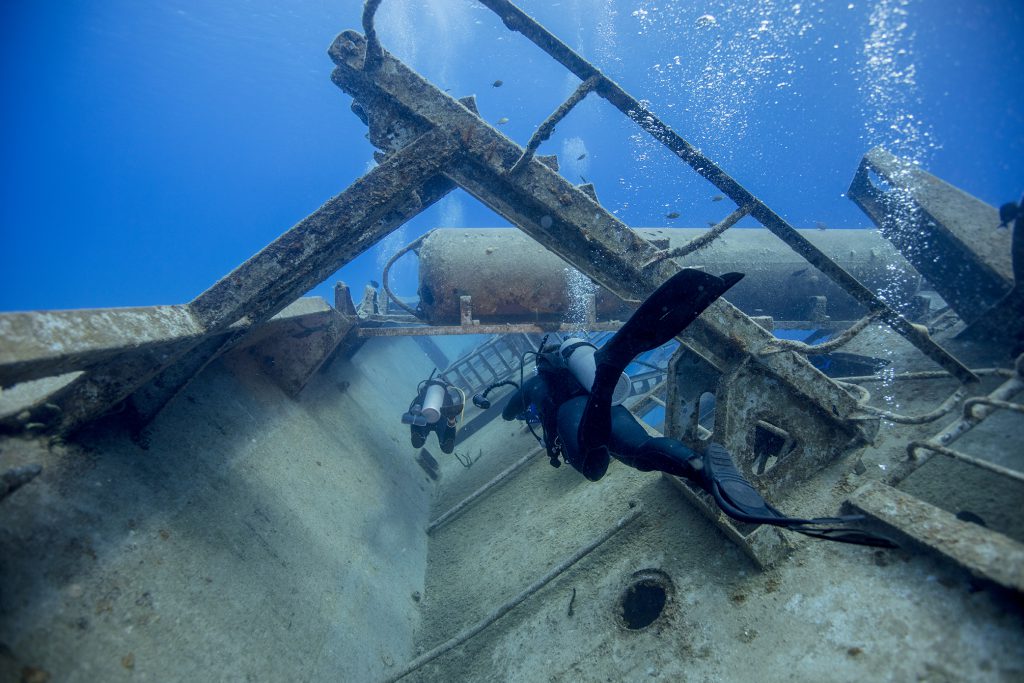 Wreck dive
Ever since I got certified as a diver in the Maldives, I've been fascinated by the thought of wreck diving. Since then, I have asked every single dive center I've joined for a fun dive whether there are any wrecks nearby and whether we would be visiting them that day. Sadly, wreck diving is something I still haven't experienced, and I know it's going to be extra incredible when I finally get around to it.
Complete a Specialty Diver Course
After getting certified, there are plenty of ways to continue learning and improving your diving skills. I have mentioned before that I believe diving is the perfect hobby for people who enjoy studying, and this is one of the reasons why. You can continuously improve your diving skills, and for every specialty you pass, there's another one right around the corner. Naturally, the Wreck Diver Specialty is high on my list, but I'd also love to complete the Underwater Videographer Specialty and the Drift Diver Specialty. Which one I complete in 2020, only time will tell.
Perfect my buoyancy
I believe this is a resolution that will be on my list forever. Buoyancy is an area of diving that I feel I can always improve, and I will continue working towards the goal of perfecting it. I have already taken the Peak Performance Buoyancy Specialty, but would honestly not mind doing it again (as it has been 2 years).
And isn't that one of the best things about diving? How you can always continue to improve your skills and get better and better than you were last year. That's why I urge you to write down your dive resolutions for 2020 too, so you can look back in a year and see what you've accomplished!