A curious thing happened as the last diver began to climb out of the water on a charter dive boat's ladder following the day's final dive.  He stuck his face mask into the water for one last glimpse below and then excitedly shouted, "Hey! There's a huge shark right below us!" Pandemonium. Half-dressed divers scrambling for masks, snorkels, cameras and fins and bailed into the water. Startled, the shark shot away like a missile.
What I find interesting is this sort of "run towards versus run away" diver behavior is polar opposite to the general public's perception of, and behavior around, sharks. You don't see this happen on a beach, for example. Beachgoers tend to run out of the water ever since Jaws scared the shark-fearing-public off the beach and out of the water.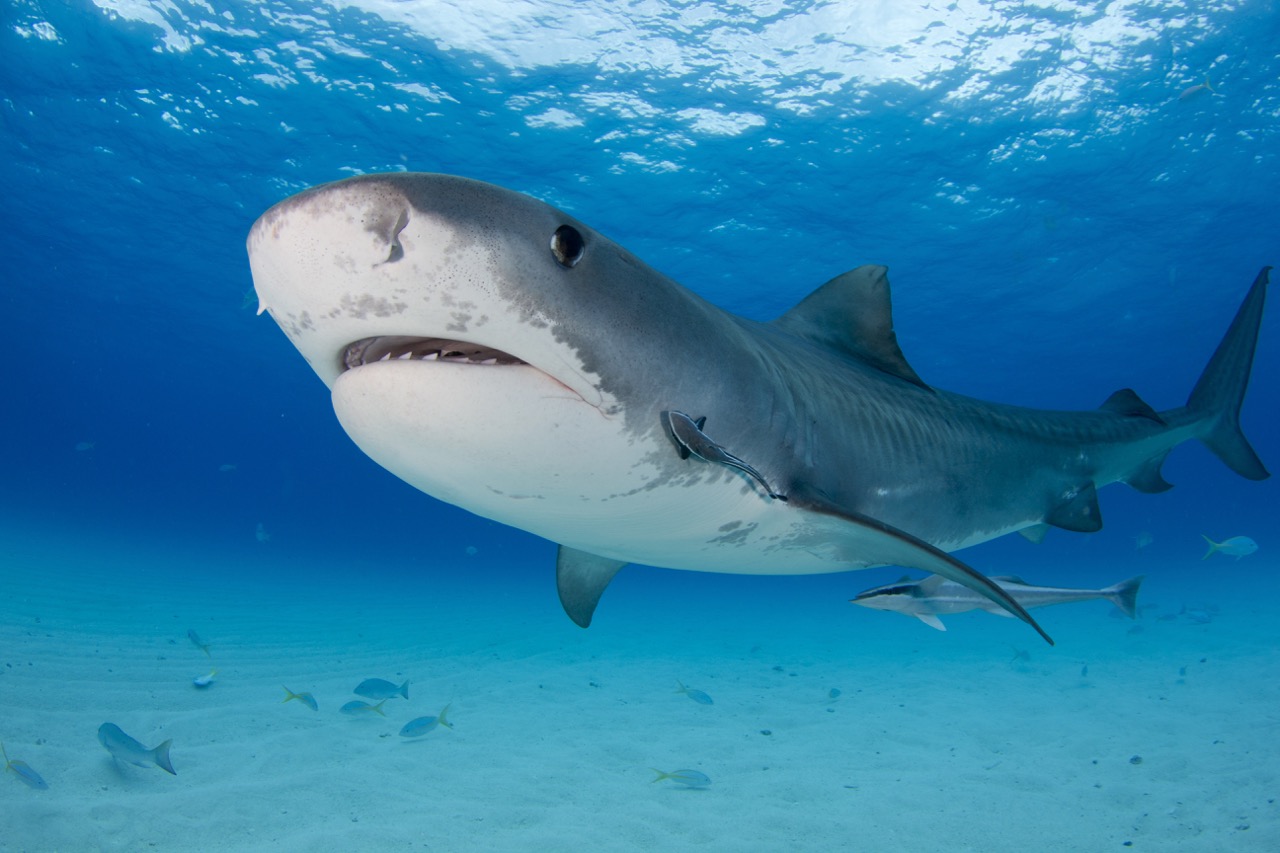 The truth is, this is a primal fear imbedded inside of us, unlike other fear. It is a deeply human fear related to the feeling of impending predation that taps into our survival instincts. Some sources, say Jaws exaggerated shark misconceptions so much that today, 40+ years later, the effects still linger. Over the decades, divers have confronted and conquered this primal fear and now, by-and-large, do not understand sharks better than the average person, but enjoy a compelling fascination when sighting a shark while in the water on a dive. An empowering part of our journey as divers is overcoming this primal fear of sharks that otherwise grips almost all of humanity.
Since you're a diver, you know that sharks are important for both the economy and a healthy ocean and that globally, there are about five fatal shark attacks annually on average, whereas humans kill about 125 million sharks.
As apex predators with beautifully adapted form and function, sharks are wonderous, beautiful fish that we enjoy seeing.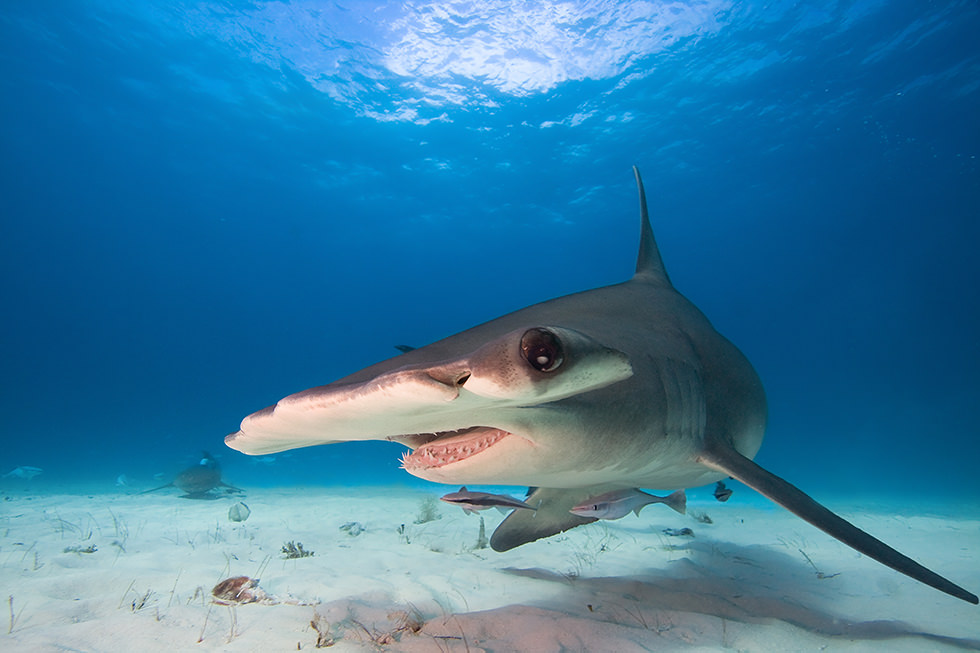 The Shark Week Opportunity
The reason I mention this is because 9 August starts Discovery Channel's 32nd Shark Week. The event attracts around 40 million viewers, making it an opportunity for you and me as divers and PADI Torchbearers. Even if some shows prove a little over sensationalized, anything that gets people interested in, and learning to care about, the underwater world is a good thing in my opinion. Here are some ways we can leverage Shark Week for this:
1. On social media and in person, let friends and acquaintances know that as a PADI Diver and Torchbearer, you'll be watching Shark Week shows. Doing this raises interest in watching and learning about the underwater world, but it also reminds them that you have a credible perspective they can tap into. Post comments about the shows that have aired – what you liked, what was realistic, what was over-the-top, and your own shark encounters. Be sure to hash tag your local PADI Dive Center and instructor so they can join in. Don't be surprised if a lot of people offer perspectives and opinions. Even if they disagree with you, these discussions are usually a positive way to raise awareness.
2. Welcome questions. Since you're a diver, don't be surprised if friends ask you about diving and getting to see sharks. Sharks live in every ocean, so even if you can't travel far, if your local diving is in the ocean, there's always a chance you'll see sharks – your local PADI dive operator may even have shark diving opportunities. That's worth doing yourself, as well as passing along to others who want to see them first-person. And, even those inland will want to contact their local dive shop and become PADI Open Water Divers so they can see sharks when they travel to salt water. Also, PADI Resorts and Dive Centers can offer the AWARE Shark Conservation specialty wherever they are.
3. Be ready for the BIG question: How did you manage your fear about sharks? A 2015 US study found that even though a significant majority of people think sharks should be protected (a trend that is spreading globally, thankfully), half of those surveyed said they're "terrified" of sharks, with almost 40% saying they won't swim in the ocean due to that fear. So, the fear is common and probably keeps people unnecessarily away from developing a close relationship with the oceans and diving.
So, when people ask if you are afraid about sharks, I suggest telling them how you feel and why.  We know that they are amazing, intriguing and graceful creatures that are threatened by human fear and overexploitation, so the real danger is not to us, but to them. World renowned marine biologist Dr. Sylvia Earle put it this way:
"Sharks are beautiful animals, and if you're lucky enough to see lots of them, that means that you're in a healthy ocean. You should be afraid if you are in the ocean and don't see sharks."
Seek adventure. Save the ocean.
Dr. Drew Richardson
PADI President & CEO