Despite all the upheaval and uncertainty we've become accustomed to in 2020, there's one thing we can all rely on to remain consistent: Discovery Channel's Shark Week.
But as August's on-screen sharkapalooza (a.k.a Shark Week) begins to fade, at PADI and Project AWARE we're just as focused as always on understanding and protecting these majestic creatures. Keep reading for eight informative, healing and ultimately fun ways to engage with sharks this year and beyond…
1. Research Sharks & Clean The Ocean (at the same time!)
As divers, we're all familiar with the hammerhead, black or white tip reef shark, whale shark, tiger shark, bull shark and mighty great white shark. I like to imagine these species as the "popular" shark crew; known by all, often photographed and the subject of numerous films, TV shows and documentaries over the past 5+ decades.
But what about the other hundreds of shark species in our oceans? There are over 500 known shark species on our planet, many of them endangered and in need of our support.
The first step to providing support? Getting educated. Kick off your quirky shark journey by visiting your favourite search engine (I recommend this one that collects ocean plastic). Discover a world of weird and wonderful shark species as you digitally remove plastic from the ocean, then tell your mates about it, so they can join in too. Here's a few of my favourites to get you started…
2. Browse the PADI Travel Shark Collection
So now you know your sharks, the next step is to meet them – face to face!
Yes, I know, the covid pandemic is making that a little difficult right now. But that doesn't mean you can't get something booked up for 2021! You'll have something to look forward to, and the dive center and resort operators will be glad to have your support in this difficult time. Whether you're coming face to face with hammerheads in Bahamian shallows, cage diving off the west coast of Mexico or immersing yourself in Fijian shark-mania, there's an encounter perfect for you.
For a little teaser, check out this Beqa Lagoon Shark Diving Clip, courtesy of Carly Edwards…
3. Purchase Gear That Saves Sharks
Head to our Shark Collection, and treat your self to something sensational. Inspired by Shark Week, we're giving 15% of the proceeds to Project AWARE, so they can continue thier vital work to protect shark populations and keep our oceans healthy. That means every purchase you make protects sharks.
But hurry, this charity promotion will only run until the end of August! Go on, you know you want to!
4. Sign Up For The AWARE Shark Conservation Speciality
For more than 20 years, Project AWARE has been committed to the protection of sharks and the oceans they – and we – rely upon. By leading the way in responsible shark and ray tourism, educating divers, spearheading global efforts to clean up shark habitats with Dive Against Debris and advocating for their protection through legislation, Project AWARE are a global authority on shark advocacy.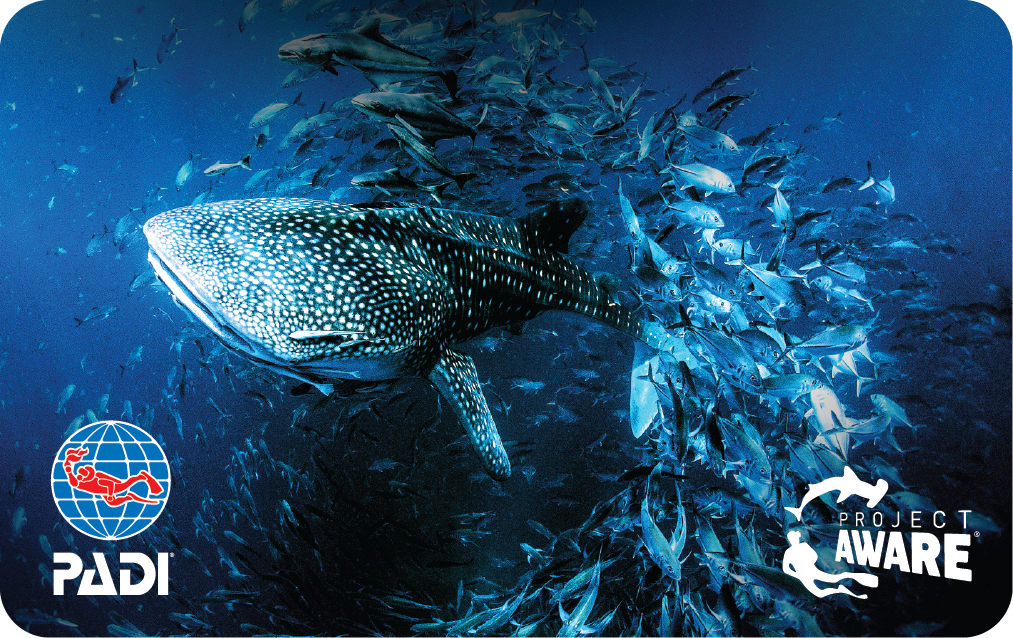 Support their continued efforts and get up to speed yourself, by signing up for the AWARE Shark Conservation Speciality. It's "fins-off", meaning it's perfect for those seeking a deep dive into shark conservation while stuck at home.
Plus, each year we partner with Project AWARE to offer a special limited edition SCUBA certification card to all student divers who complete a PADI course. With a small donation, you can select the special Project AWARE version of the PADI certification and know your choice supports ocean protection.
Already certified but want the special Project AWARE limited edition PADI card? You don't have to wait until your next certification to show your support. You can replace your PADI Card anytime.
As a 501c3 charity, your donations fuel critical work to protect sharks as well as the world's largest, and most critical, ecosystem.
5. Inform Project AWARE's 2021 Shark & Ray Conservation Strategy
The problem with being a shark conservation expert (like the guys at Project AWARE are), is that you already know everything about sharks! While that doesn't sound initially problematic, it can cause some confusion when it comes to designing awareness campaigns for the public. How do we know what to focus on, if we don't grasp the true extent of public understanding around shark conservation?
That's where you come in. Whether you're new to diving or a master scuba diver trainer and shark enthusiast with over 1000 dives, we need your help.
Complete this short AWARE Shark Quiz by clicking here.
Your answers – and the answers of others like you – will help inform our shark and ray conservation strategy in 2021 and beyond. Go ahead, it'll take you 10 minutes, it'll make a difference and you'll probably learn something new. I did at least!
6. Understand The Real Threats & Take Action
You'd be forgiven for believing that the greatest threat faced by sharks in 2020 is shark finning, to supply a demand for shark fin soup. In reality, while this cruel and wasteful practice remains, it's now largely illegal and in no way the greatest threat faced by the world's sharks.
The greatest threat? Overfishing, driven by nations a lot closer to home than you might think; The USA, EU and Curacao.
Does that surprise you? It certainly surprised me. But the good news is, if you are from the USA, EU or Curacao (as a British citizen that includes me), then you can actually do something about it. Check out Ian Campbell's article on the issue, then engage with the shortfin mako shark campaign by speaking up for the ocean and writing to your representative.
Further reading: Sharks Under Threat… And This Time It's Not Thanks To Shark Fin Soup.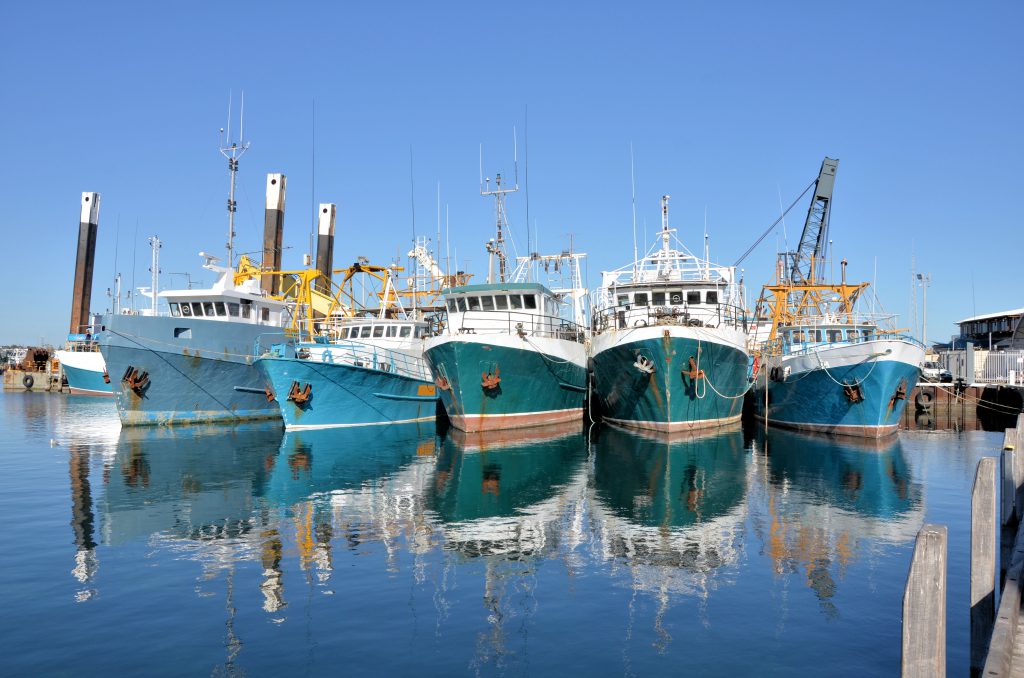 7. Watch A Shark Policy Expert Q&A With Ian Campbell
If that article peaks your interest (or you're simply interested in learning more about the intersection between fisheries policy and shark conservation), then don't miss the recent Q&A with Project AWARE's very own Associate Director Policy and Campaigns and shark enthusiast Ian Campbell.
Ian draws from 20 years' experience in marine conservation, working in the public, private and NGO sectors. His extensive international work experience and background as marine surveyor, commercial diver, fisheries officer, author and consultant on policy matters including the European Union's Common Fisheries Policy, have led Ian to focus, throughout his professional career, on reducing impacts of commercial fisheries, habitat protection and sustainable shark and ray tourism.
But wait! There's a catch. This expert Q&A (and many more to follow) are reserved exclusively for the Torchbearer community, airing on the PADI Torchbearer Facebook Community Hub. If you don't want to miss out, make sure you've signed up to be a PADI Torchbearer to explore and protect our ocean.
Once registered, you'll receive an invite to the facebook hub and voila! You're in! All that'll be left to do is grab the popcorn and enjoy :)
8. Be a PADI Torchbearer for Sharks & the Oceans
PADI's mission is to create the world's largest community of ocean advocates, or Torchbearers, that bring about meaningful change by turning passion into purpose for the ocean – which sharks keep healthy. Spark change for sharks – and their home – by joining the global community of explorers committed to the protection of the underwater world.
And finally… in case you missed it, the President and CEO of PADI, Drew Richardson, shared some of this thoughts on how we should talk about sharks in advance of Shark Week 2020 – read it here!