PADI AmbassaDivers™ are a group of global freedivers and scuba divers committed to elevating diving in their communities and across the planet. Meet our inspirational ambassadors from Mexico, who each show passion and dedication as PADI divers or PADI professionals. Read their unique stories below.
Melodie Trevino – The storyteller
As a former Olympic diver on the Mexican national team, Melodie has always been comfortable in the water. Now she's living the dream! Having left her corporate job behind to pursue a career in diving.
A day in the life of Melodie involves sidemount cave diving in the Yucatan peninsula of Mexico, home to the famous Cenotes; ancient sinkholes, the deepest of which offering up to 119 meters/390 feet of diving. With the rest of her time, she assists in developing environmental and socially sustainable dive operations in many national parks around Mexico. 
Melodie loves to share stories of her encounters with crocs, manatees, and bull sharks and inspire new people to join the dive community. She invites you to help her spread the word on water preservation and conservation. Who's in?
Cassiopea Carrier Doneys – The conservation queen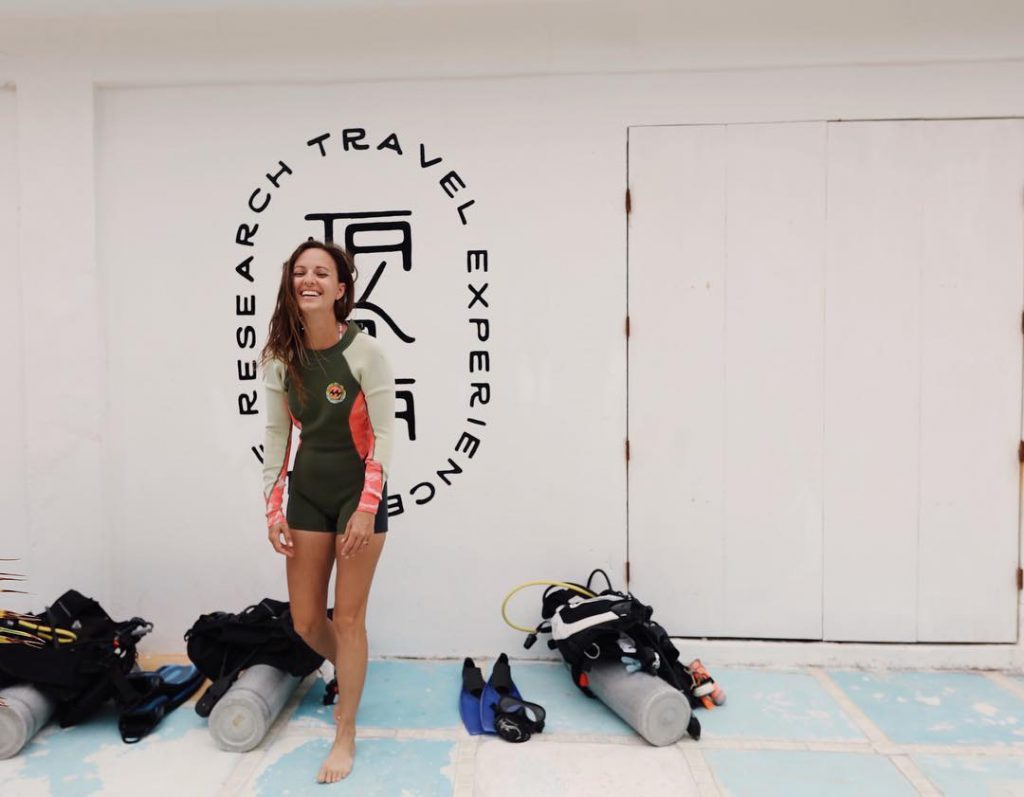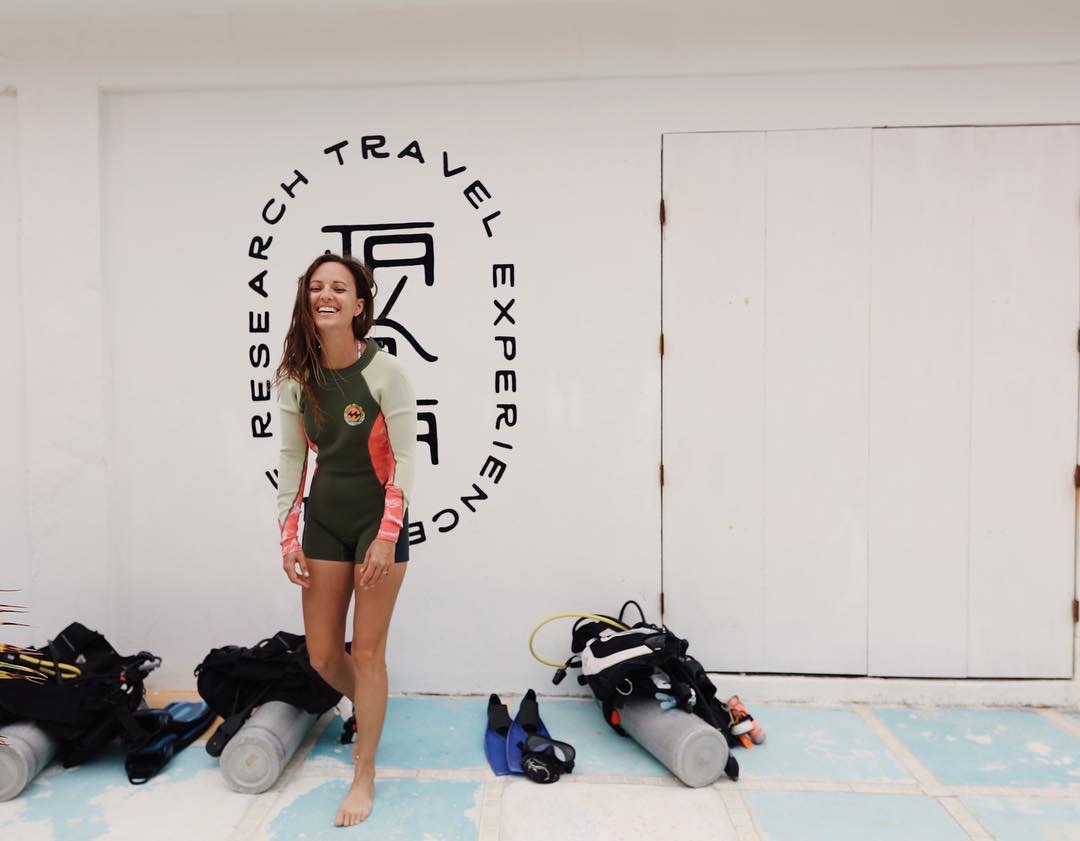 "Everything I do I do in the hope of changing the way we perceive nature, and to develop new strategies to interact with our environment that is not harmful to our ecosystems and biodiversity," beams Cassiopea, a PADI Divemaster, and PADI freediver, as well as a LEED Green Associate. 
She earnt a double MA in International Ecology and Environmental Management and currently works as Director of Takata research centre; an NGO working to restore the biodiversity of the Caribbean Sea. She leads eight different programs, all related to ocean and coastal ecosystem conservation. To top it all off, she's even co-published scientific articles in the peer-reviewed journals: Marine Biology Research and Marine Ecology.
Afelandra Gonzalez – The nudi expert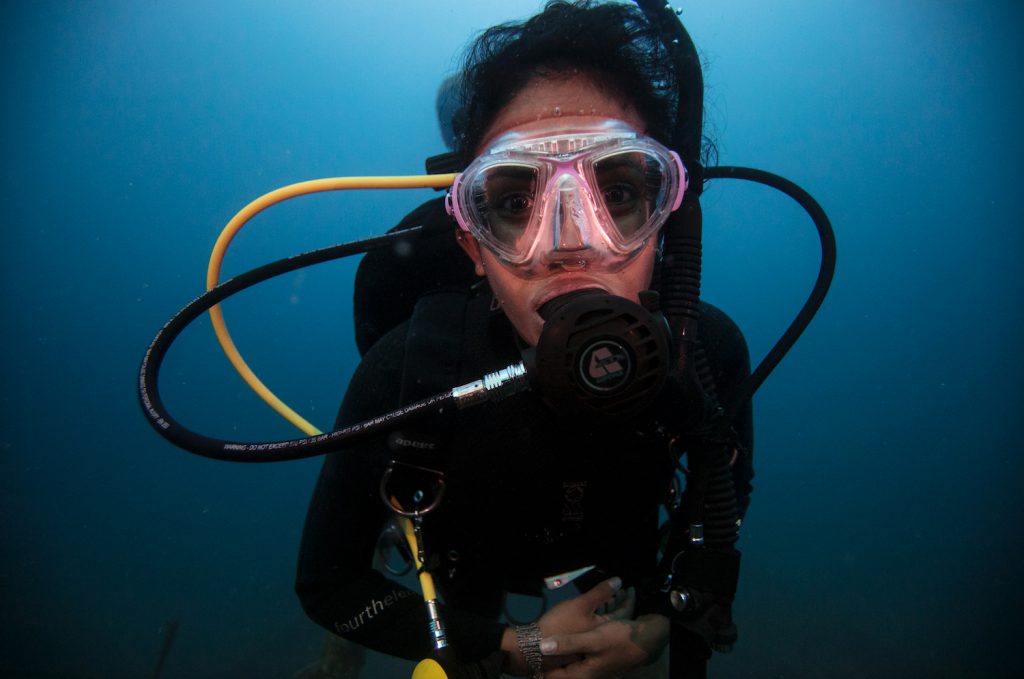 Former professional model turned PADI Instructor, Afelandra, works in La Paz, Mexico (home to a gang of unruly sea lions that love to play with divers!). She loves to teach both adults and children about the wonders of the underwater world, encouraging her students to respect the environment to help ensure the future of ecosystems. 
Afelandra is also a marine biologist who specializes in Opisthobranchs (sea slugs and nudibranchs) and has even discovered new species in the Sea Of Cortez! We love her so much, we wrote about her twice! Check it out. 
Edgardo Ochoa – The safety guy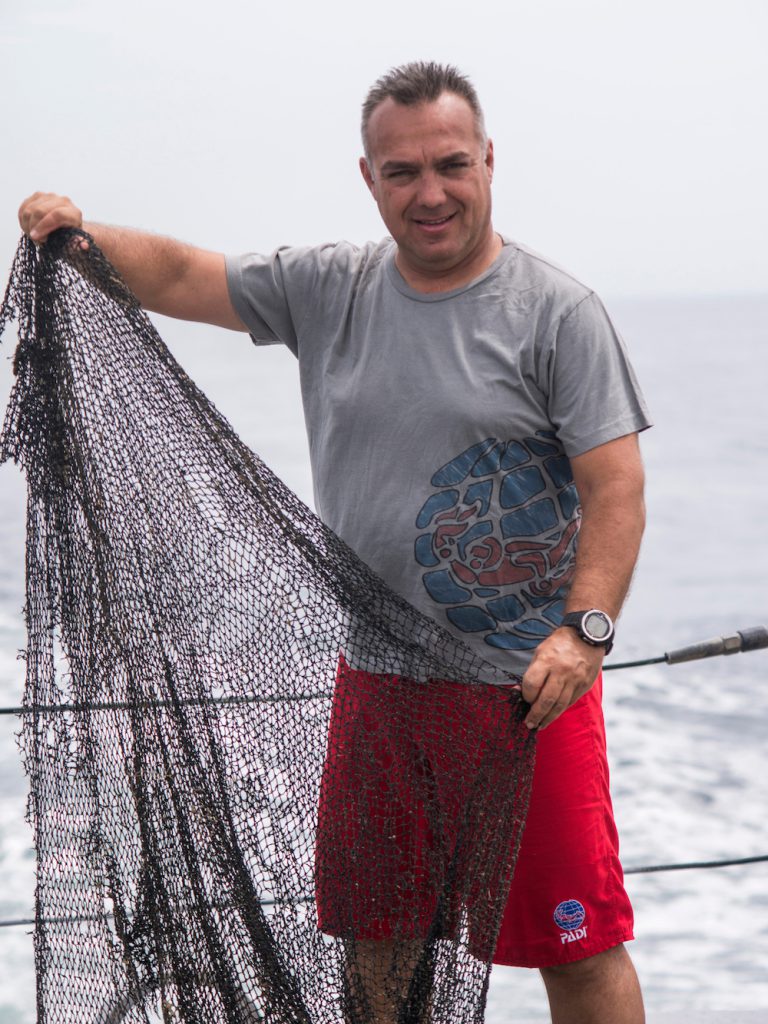 Edgardo has been diving from a very young age and has now racked up several thousand dives from all over the world. He started with recreational diving, then moved into scientific diving and finally became a PADI Master Scuba Diver Trainer, teaching science diving techniques to his students. 
Currently serving as a diving safety officer for Conservation International, Edgardo wants to encourage others to increase their knowledge of conservation to protect our oceans. Thankfully, he's published several papers on scientific diving, marine biology, dive safety, and dive training for you to read. 
Rocio Gajon Bunker – The explorer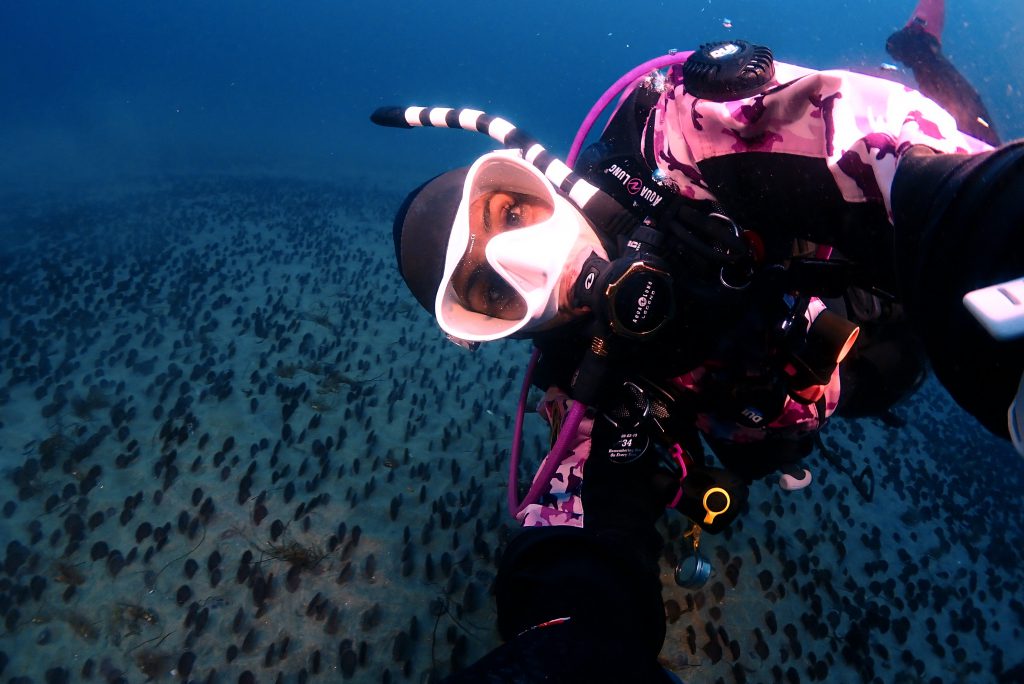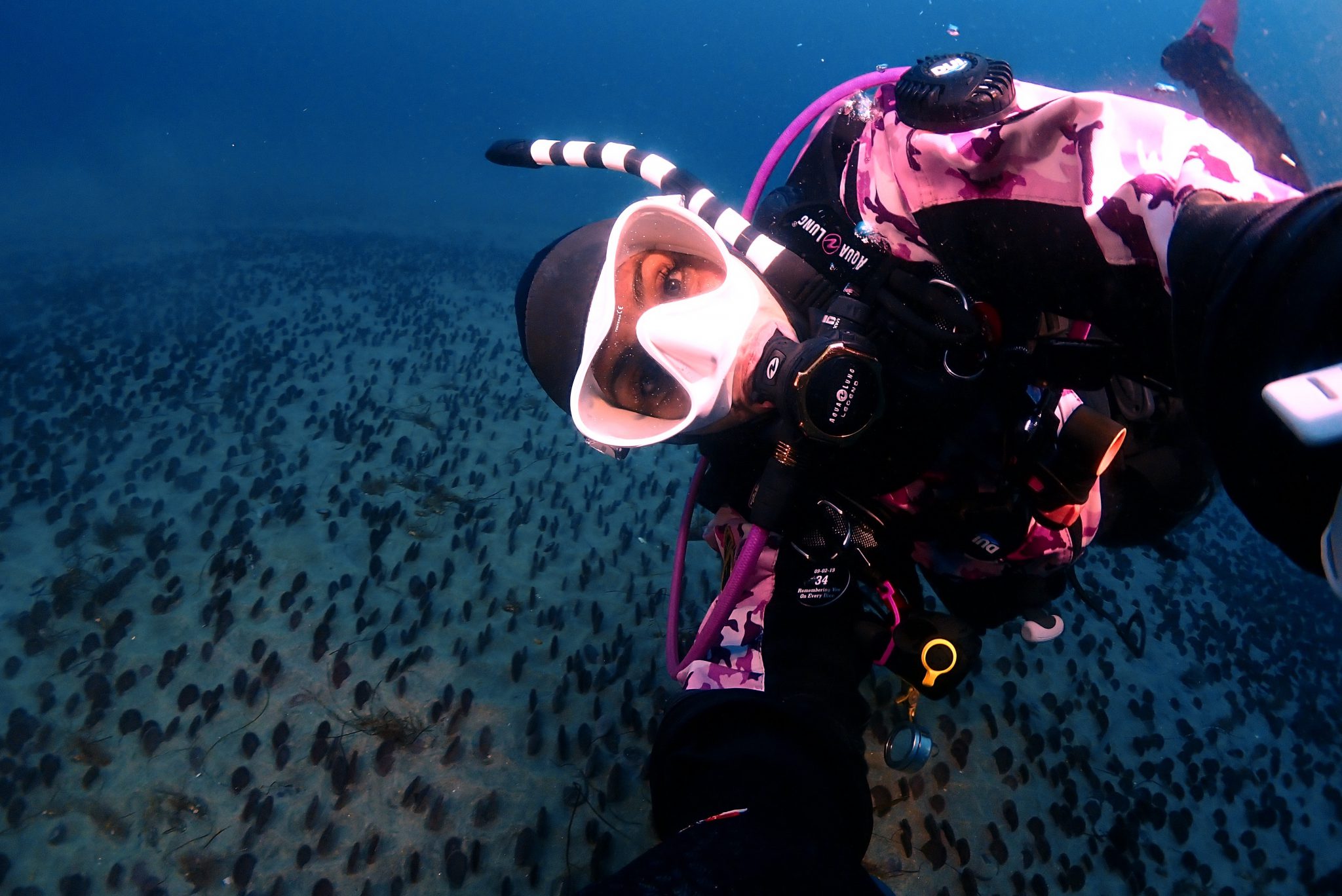 "I wanted my town to become a sanctuary where marine life could live and thrive" Rocio told us as she reminisced of her childhood growing up in La Paz. She was surrounded by a lot of fishing in her hometown and because of this she decided she would make it her life's mission to protect the ocean. We love that passion!
She became a PADI instructor and started her dive career from home at Cortez Club Scuba Centre. It's here she discovered that she loved to teach because she found so much joy in taking beginners on their very first adventures under the waves. 
Rocio went on to travel the world with diving and has been to places that are on many of our bucket lists; South Pacific, Micronesia and Hawaii (just to name a few!). These days you'll find her on a new adventure in the kelp beds of San Diego. 
Gerardo Del Villar – The shark guy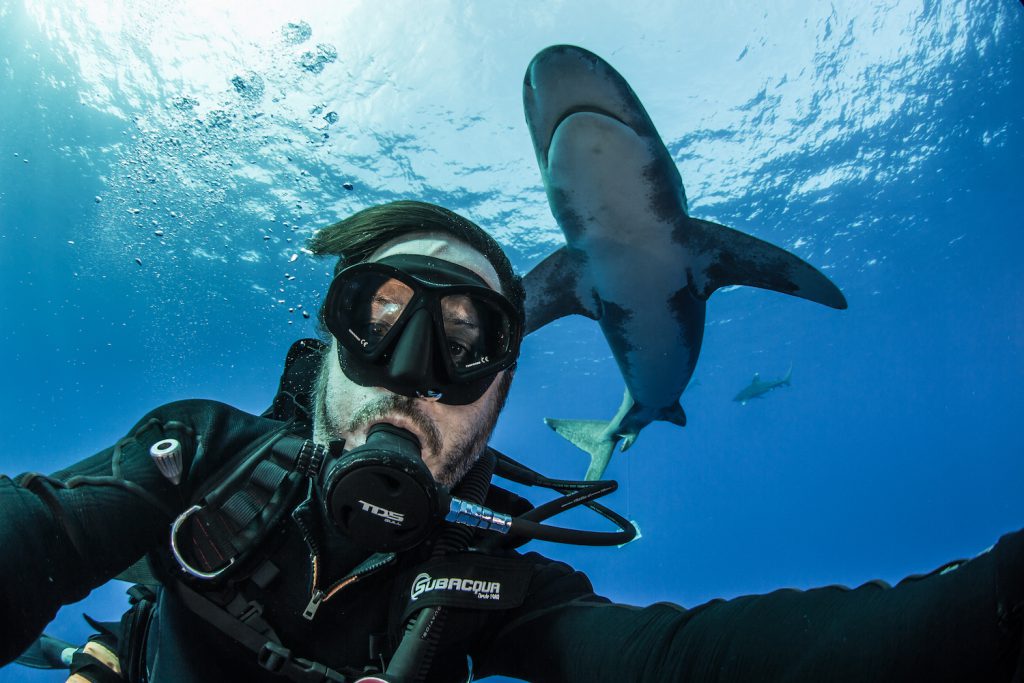 As a PADI Instructor/photographer/filmmaker this guy keeps himself pretty busy! Gerardo has dedicated his life to demystifying sharks and trying to change the public's perception of our toothy friends. He does this by educating and inspiring through his work.
"By getting to know the power and majesty that sharks have, I understood the reason I wanted to be near them. And by the time I interacted with them, I decided what I wanted to do for the rest of my life" says Gerardo, who produced a documentary project called 'Tiburones de Mexico' (Mexico's sharks). The documentary has educated more than 10,000 school children so far and he is in the process of making a second one! 
---
Do you have a similar story? If you're an ocean conservationist, passionate PADI diver or PADI professional committed to elevating diving worldwide as well as at home, you could soon have the chance to become a PADI AmbassaDiver! Applications for 2021 AmbassaDivers open on October 1st, so stay tuned!