I have been lucky enough to travel to, and learn to dive in, the Maldives, a bucket list destination for many travelers (and divers). The island nation will always hold a very special place in my heart, because it was there that I discovered scuba diving. Prior to the trip, learning to dive was simply something in the back of my mind that I considered that "I would want to do one day", but not something I was actively planning to do anytime soon.
Whilst in the Maldives, however, I found myself drawn to the PADI dive centre on the island and ended up sitting down with one of their instructors to plan my certification schedule. In this post I want to share three reasons you should consider learning to dive in the Maldives too!
Everyone is on island time
One of the first things I realized after arriving in the Maldives is that you are so removed from your normal life, and everyday things, that it almost feels like you have all the time in the world. Being on a small island, with limited WiFi (in my case), and surrounded by such natural beauty, makes you really stop and think about how you spend your time. A week can seem slow when you have absolutely no plans, and to many, that sounds like absolute heaven. To me, I knew I would get bored eventually. So, I found that there was no better time to get certified, as I wouldn't be taking time out from anything other than lying by the pool and drinking in the swim-up bar (not that that's a bad thing either).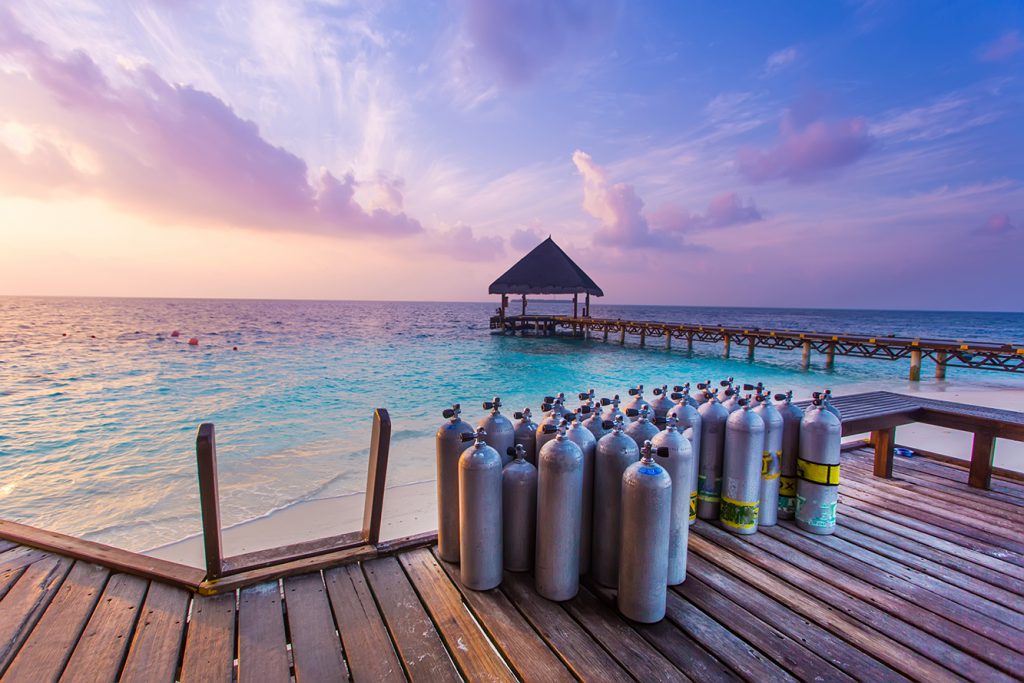 The ease of it
This doesn't go for all resorts and dive centers in the Maldives, but for a majority of them. The ease with which you can learn to dive in the Maldives is incredible, and it makes getting certified a lot more hassle-free than you'd think. For example, most dive centers will have a "house reef", and to get there, you simply walk off the docks into the ocean! That's how I got to my open water dives and my first fun dives, and it was a great introduction to diving in the ocean.
Find out more about diving in the Maldives here.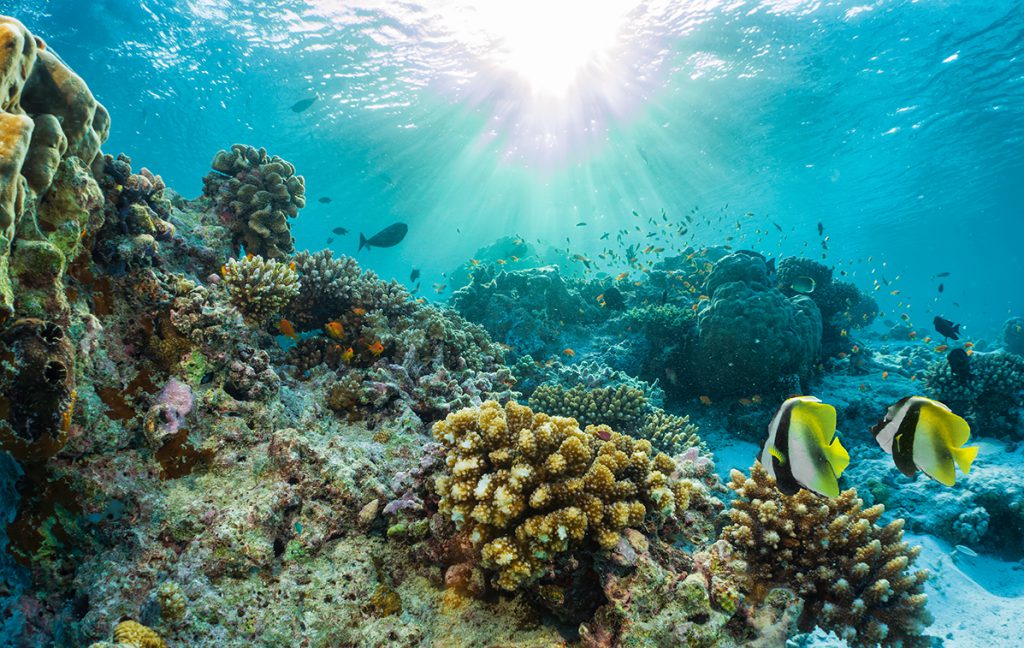 The colours and the marine life
Being from Norway you'd think I was used to diving in cold water, but ever since getting my start in the tropical reefs of the Maldives, I've never been able to let it go. Seeing all the colours, fish and reef life that I remember from Finding Nemo made learning to dive extra special, and is one of the main reasons I recommend getting certified in the Maldives!
If this post has inspired you to learn to dive in the Maldives then head to the PADI Dive Shop Locator to find a local PADI dive shop, and don't forget to check out our PADI Travel resorts too!
---
About the Author:
Lisa Stentvedt is a travel blogger and writer from Norway. Follow her adventures on her blog Fjords and Beaches and on Instagram.