Picture yourself on the beach suiting up and slipping into warm, crystal clear waters with little to no current – just you, your dive buddy and abundant schools of fish teaming below. If you were in Bonaire right now, then your biggest decision of the day would be choosing between these incredible dive sites: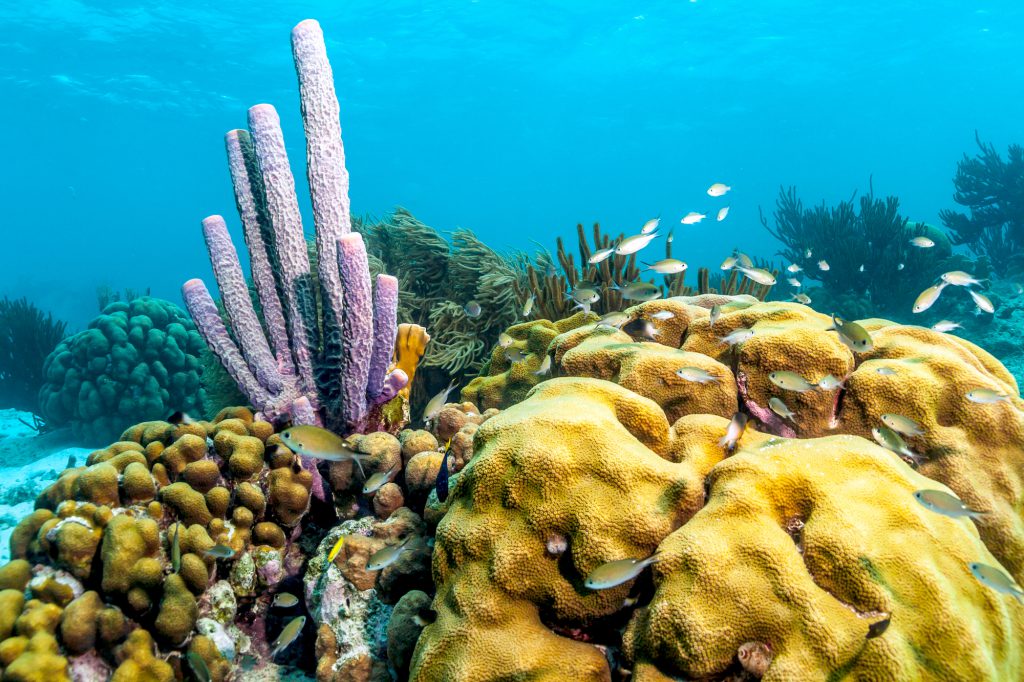 One Thousand Steps
One of Bonaire's most popular dive locations, this site is well worth taking the numerous steps down to the beach (not anywhere near 1,000). Right under the boat mooring you'll see outstanding formations of star coral. They're high rising pagoda-like structures with hollow cores where many reef creatures reside. Look inside for bluish eggs guarded by the slate colored male sergeant majors. Keep an eye out for hawksbill turtles and manta rays. Some have seen passing whale sharks here too. Depth 20-100 feet (6-30 meters)
Alice in Wonderland
Another popular dive site, this location offers a chance to really experience the double reef. Care should be taken to watch your depth gauge, especially when crossing from one reef to the other. Depth 30-100 feet (10-30 meters)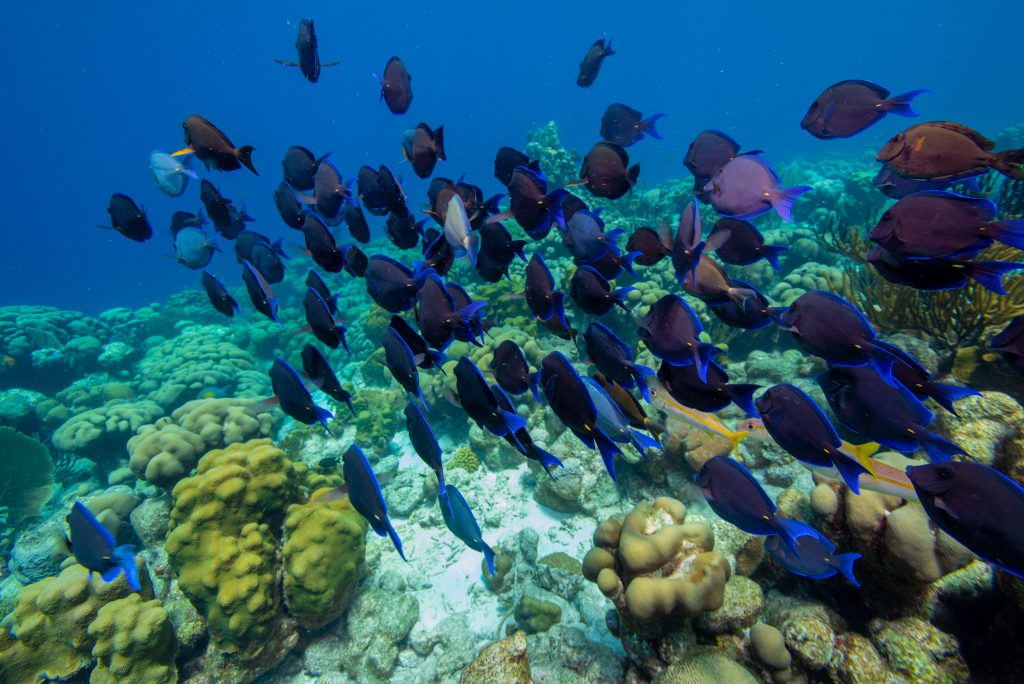 Andrea 1 & 2
These sites are ideal for novice divers and snorkelers. You'll find many anemones and soft corals, where both predator and prey like to hide. With a discerning eye, you're likely to also discover Seahorses on either dive site. Snorkelers and divers alike enjoy seeing huge parrot fish, each a different color and easy to identify: the blue parrot fish, the midnight and the rainbow—all over three feet in length. Depth 20-100 feet (6-30 meters)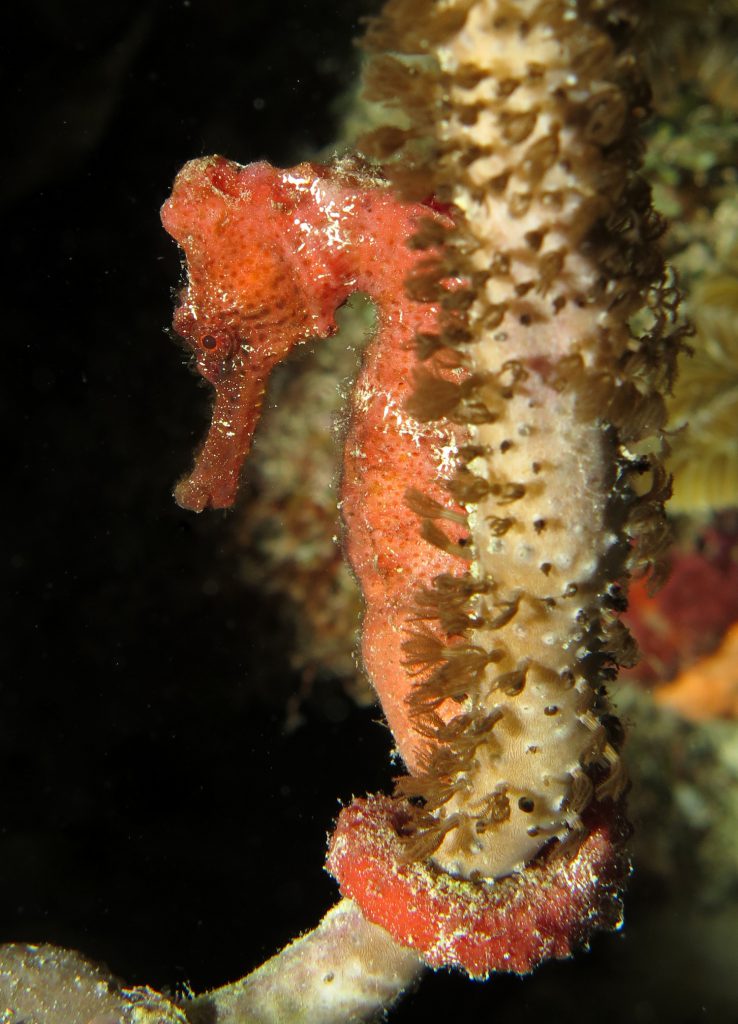 Bari Reef
Boasting a large number of fish species, Bari Reef is an easy shore dive that is usually very calm with no current. You may see tarpon swim by, and can find seahorses and octopi, on the colorful reef. This site is #1 in the entire Caribbean for the fish diversity with over 300 species sighted and surveyed. Depth 30-100 feet (10-30 meters).
Hilma Hooker
This internationally known wreck dive is located near the beginning of the double reef system. Access is available from boat or shore. If you're diving from shore, you'll find the shallows full of fish. Plus, see how corals have developed on this site which was created in 1984. This encrusted freighter lies at 60-100 feet (18-30 meters) where you'll find many photo opportunities since the ship is home to lots of marine life.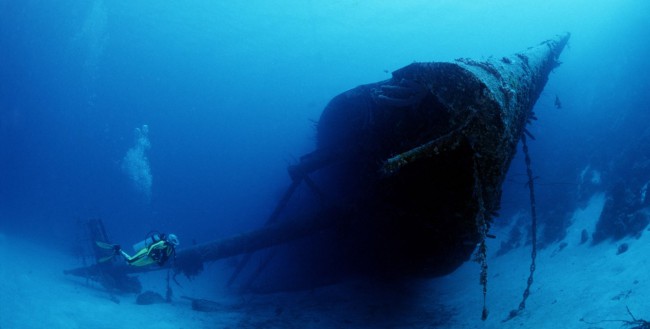 Photo Credit: Tourism Corporation Bonaire (TCB)
Karpata
Known for its good visibility and panorama views, this site is great for wide-angle photography. You can swim along interesting coral formations and ridges and stop for a photo with one of the many huge ship anchors embedded in the coral. Accessible by shore or boat, this site is full of elkhorn coral, which stretch from ten feet up to the surface. Depth 20-100 feet (6-30 meters).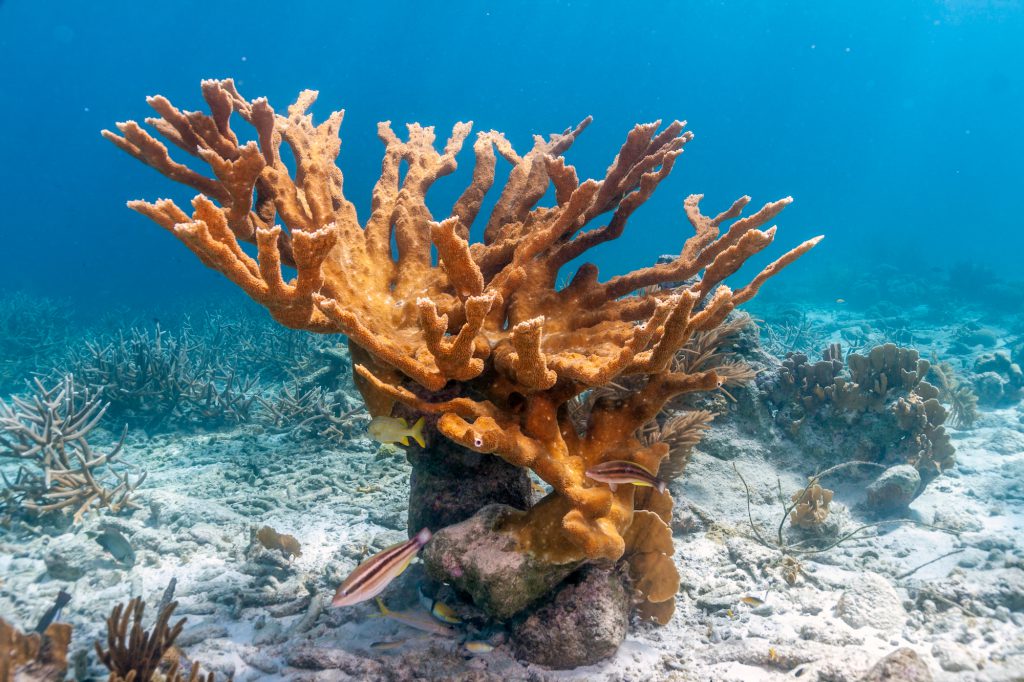 Salt Pier
You'll find excellent wide angle opportunities here with lots of growth on pilings and schooling fish under the shadow of the pier. Depth range is 40 to 70 feet (12-21 meters). Access is available from boat or shore but if diving from shore you must get prior permission. You should be able to do this through one of the local dive shops but check first in case rules have changed.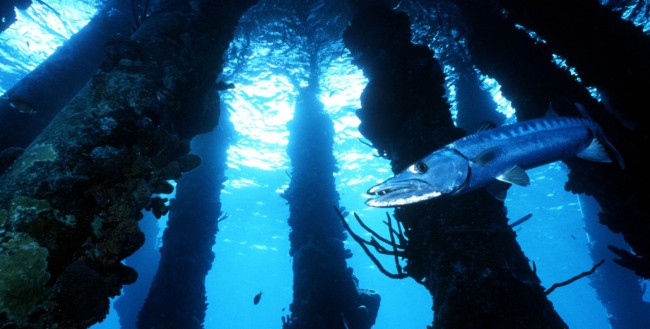 Photo Credit: Tourism Corporation Bonaire (TCB)
With dive sites like these, it's no surprise Bonaire is commonly ranked as one of the Caribbean's top dive destinations.
Learn more about scuba diving in Bonaire, or book your dive vacation now with PADI Travel.