Photo by David Scanlan
Visit Koh Tao and you'll understand why so many divers fall in love with the island and never want to leave. It's not just the dive sites, beaches, atmosphere and vibe – it's all of these things rolled into one – Koh Tao offers the complete package.
Dive Sites
Warm, crystal clear water, vibrant corals, a myriad of marine life and colours await you at Koh Tao's dive sites. Conditions are generally easy with little current which makes the diving here as relaxing as the laid back local lifestyle. Koh Tao's spectacular underwater scenery features coral encrusted rock pinnacles, vibrant reefs and some great shipwrecks. Dive schedules cater for everyone from those who would like a casual morning dive followed by some hammock time through to those who would prefer a more intensive 4 dives a day. Whatever you decide, there is no right or wrong choice because Koh Tao is the perfect destination for doing as much, or as little as you like.
Marine Life
Whether you enjoy seeing big fish, small fish or lots of fish, there is always something to look at in the tropical waters surrounding Koh Tao. When you're not looking out to the blue you'll be mesmerised by the plethora of colourful reef fish darting in and out of the reef all around you.
Beaches
Koh Tao is a living postcard of white sand beaches fringed with tropical palm trees; if you are looking for that Robinson Crusoe vibe then look no further. Whether you're a single traveller, a couple or a family the order of the day is definitely barefoot with the sand between your toes.
Island Vibe
With so many places to kick back and relax the overall vibe of the island is chilled out and stress free. There's no better way to unwind than in a hammock with a good book listening to the waves gently rolling in.
Adventure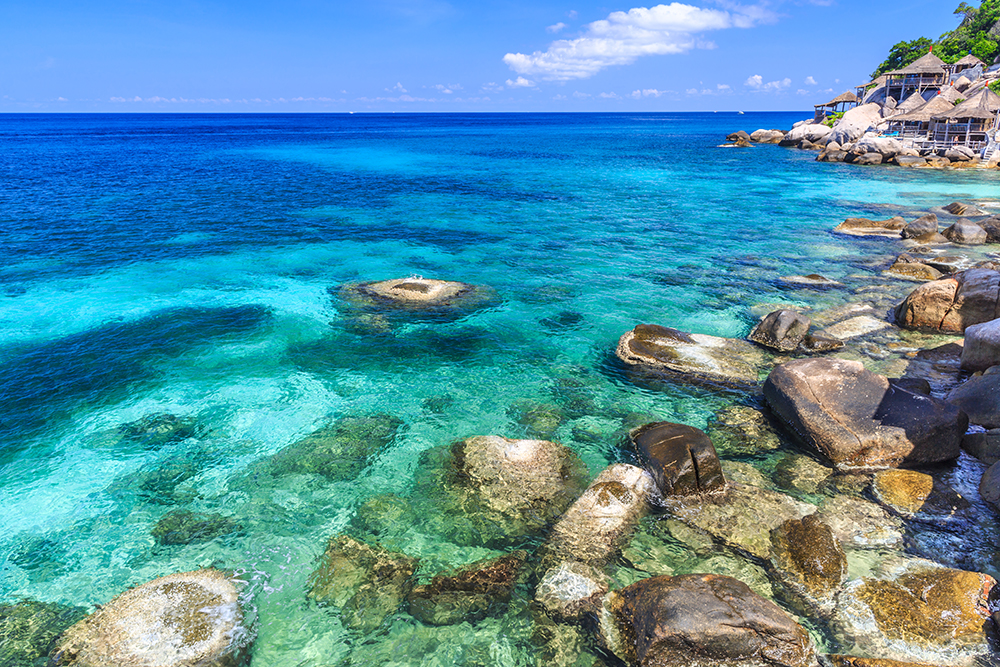 Koh Tao isn't just beaches and sunset cocktails (well, it can be), but if you are looking for something more adventurous and active there are rugged cliffs and lush green jungle which just beckon to be explored. You'll find rock climbing, mountain biking and other activities to get your adrenaline pumping.
Party Time
If nights out and dancing until the early hours are more your bag then Koh Tao has no shortage of bars and there is a vibrant nightlife scene.
Dining Out
If you're not a party animal Koh Tao is also home to some great restaurants which serve delicious traditional Thai classics as well as pretty much almost every cuisine imaginable. The most difficult choice you'll face on Koh Tao is where to dine out!
Once you've experienced the lifestyle and atmosphere of Koh Tao and dived the stunning surrounding reefs you'll definitely be reluctant to leave!

Are you ready? Read more about Koh Tao or find a PADI Dive Shop on Koh Tao.