The Big Island of Hawaii is world-renowned for its awe-inspiring natural beauty and unique ecological features. It draws nature lovers and outdoor enthusiasts from around the world – including scuba divers. With exceptional visibility and an abundance of coral reefs, there are ample opportunities to observe a wide variety of marine life just offshore. While there are seemingly endless possibilities, here are seven not-to-be-missed dive sites for divers planning to explore the wild and wonderful underwater world surrounding Hawaii's Big Island.
---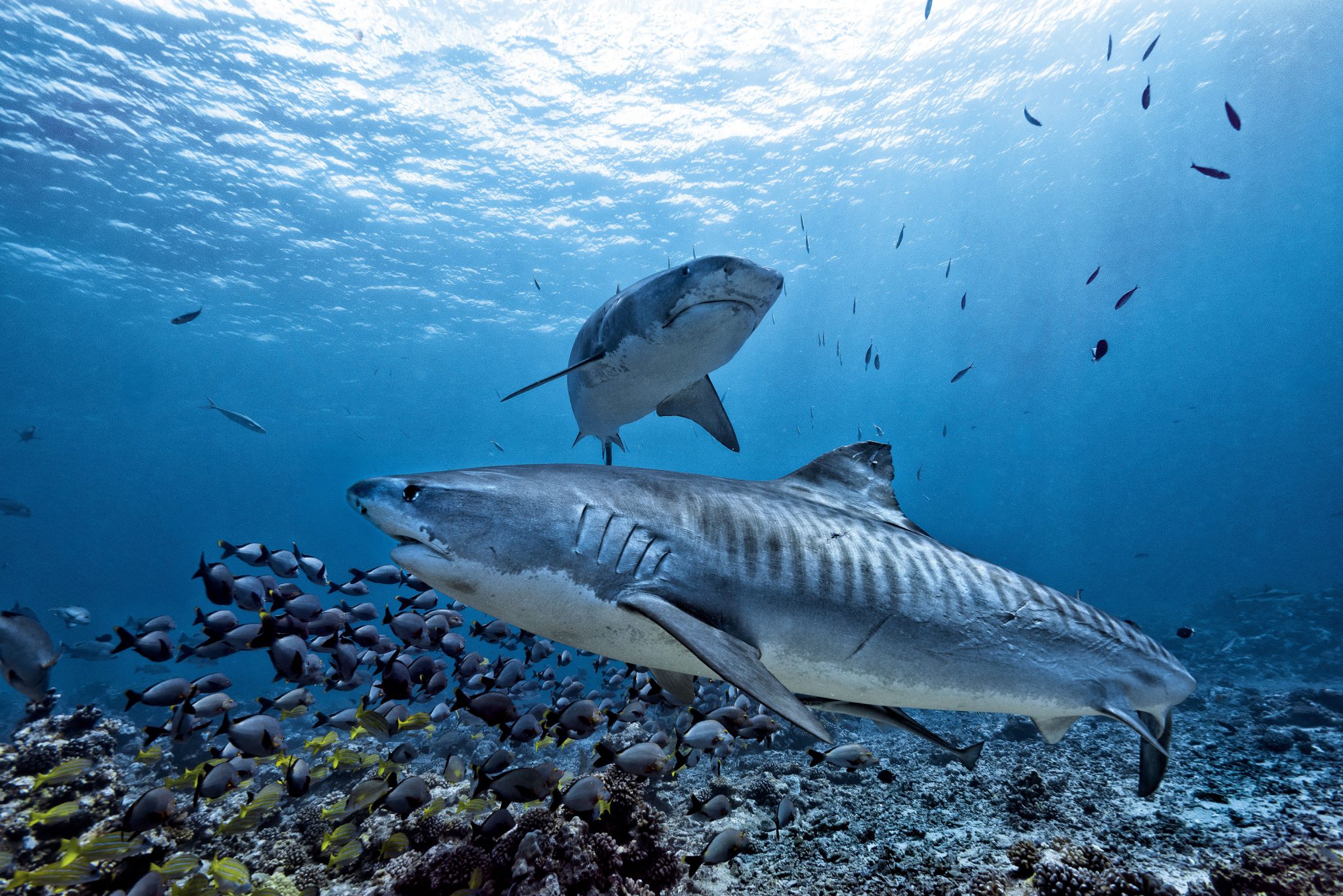 Crescent Beach
Located just outside of Honokohau Harbor, this dive site is best known for the large megafauna that is very regularly seen here – especially the iconic tiger sharks. From just off the beach to depths of nearly 80ft (24m), divers can have up-close encounters with dolphins, manta rays, eagle rays, sea turtles, black tips, and tiger sharks that frequent this area with a vibrant and lively coral reef backdrop. Undoubtedly, the array of large marine life makes this one of the top dive sites in Hawaii.
---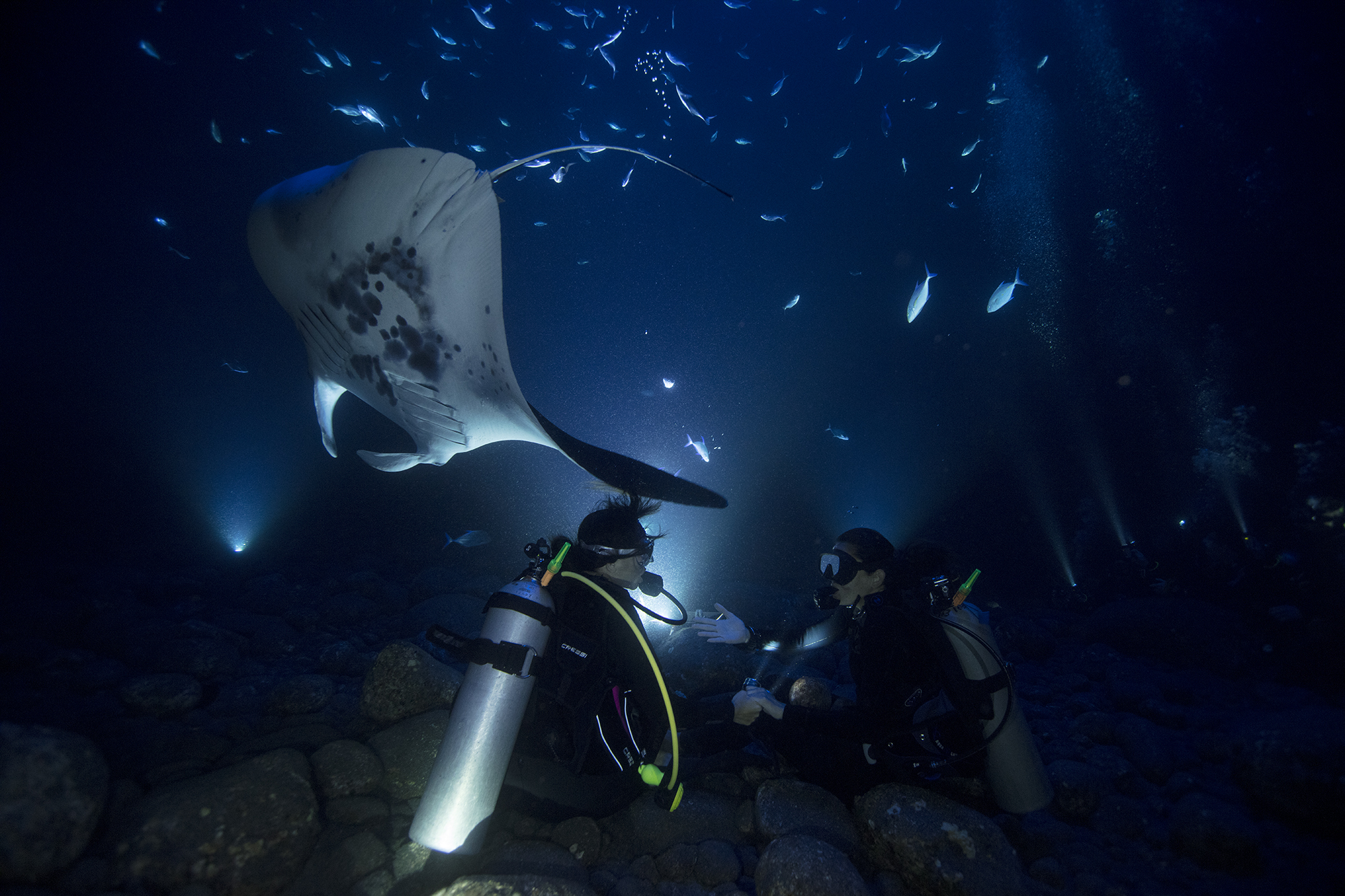 Garden Eel Cove
Most divers describe the manta ray night dive off Kona as otherworldly. After the sun sets, descend to a sandy bottom about 30ft (9m) beneath the surface. You'll be greeted with giant manta rays soaring overhead while feeding on plankton. Without a doubt, this is a surreal, spectacular, and thrilling experience all at the same time. Read a detailed first-hand account of diving at Garden Eel Cove (nicknamed Manta Ray Heaven) here.
---
Pu'uhonua O Honaunau/Two Step
Water entry is a breeze at this shore dive thanks to the tiered lava formation along the shore. Divers can explore ancient underwater architecture created by lava flows centuries ago in addition to a bustling coral garden home to an incredible variety of colourful reef fish. Altogether, this is an excellent dive for beginners or advanced divers who want to see eels, octopus, and sea turtles. Pu'uhonua O Honaunau National Historical Park is home to a four-hundred-year-old place of refuge and is a sacred historic site on the Big Island.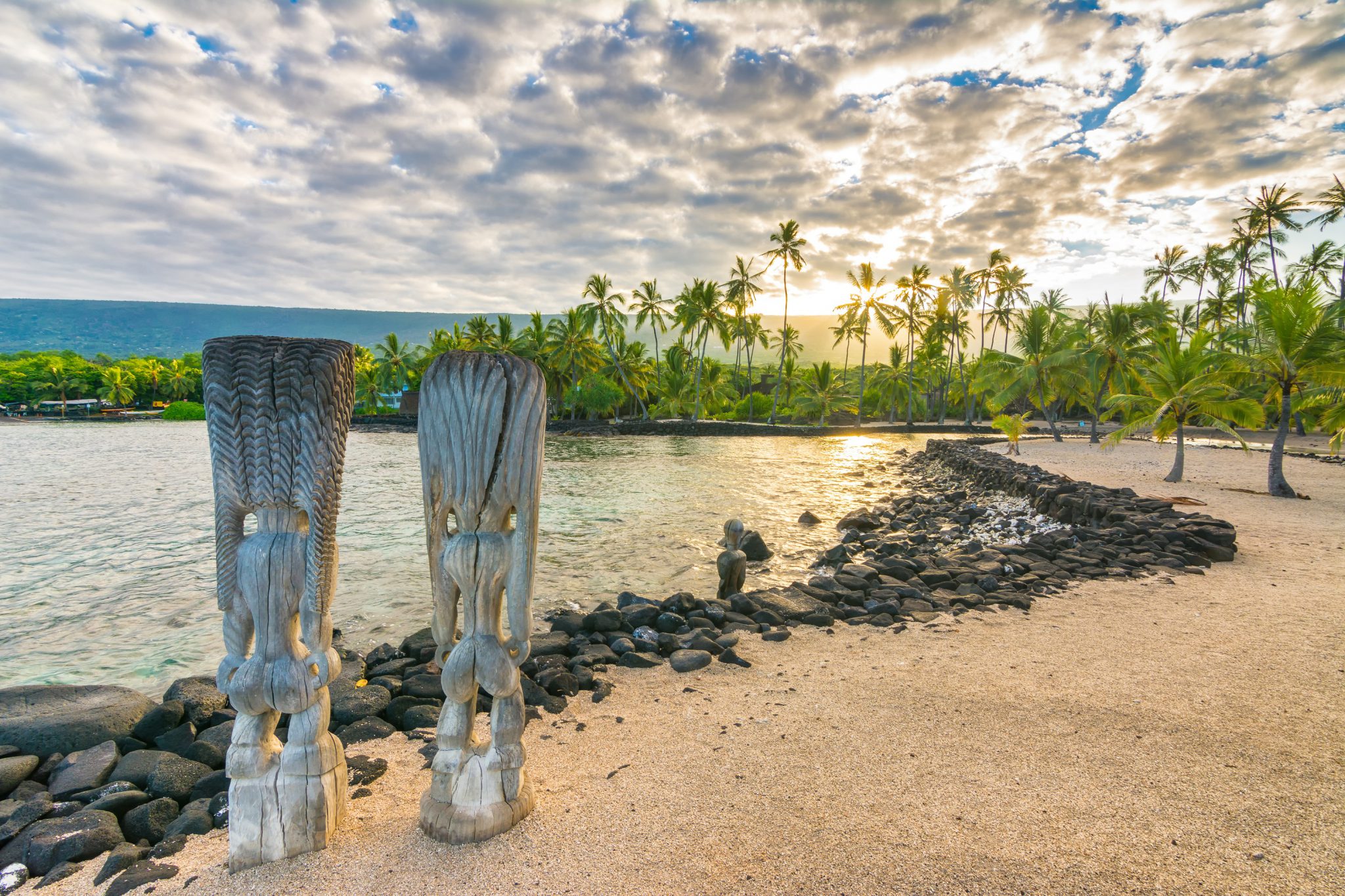 ---
Kaiwi Point
The variety of underwater bathymetry here makes for a truly exciting dive. And since this dive site is only accessible by boat, that often means fewer people in the water. All within one dive, scuba divers can pass beneath a lava rock arch above a boulder bottom, cruise beside a large lava rock wall, explore a circular cavern spotted with skylights, and gaze out over a steep drop-off into a wide expanse of clear blue open ocean.
---
Suckem-up
This site is all about underwater lava caves. Firstly, divers pass through a series of caves that reveal brilliant beams of sunlight poking through holes overhead and a variety of marine life hiding in crevices. Whitetip reef sharks are also a common resident at this dive site. When exiting the lava caves, divers that time their departure with the surge can get helpfully 'sucked' out (hence the name).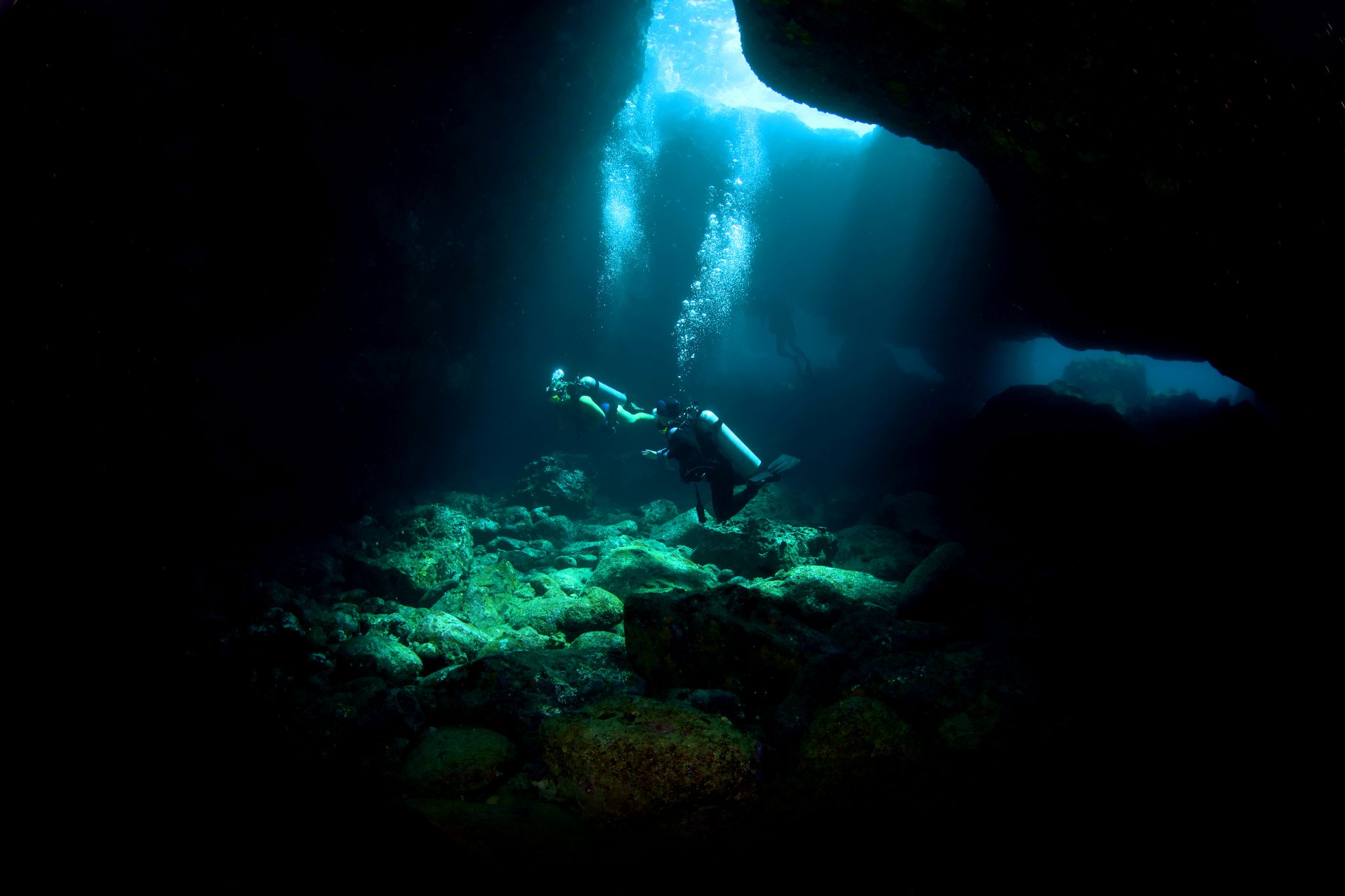 ---
Touch of Grey
Love baby sharks? This dive site is a grey reef shark nursery. Groups of these adorable sharks – some of which are only 2ft (61cm) long – are often spotted circling or laying underneath ledges among schools of colorful reef fish, like angelfish, boxfish, and snapper. Due to a typically strong current, a ravine, and some complex underwater formations, this dive site is best for advanced divers.
---
Black Water Dive
Hawaii's Black Water Dive can only be enjoyed at night. Experienced divers venture out here by boat to meet a cornucopia of marine creatures. This dive takes place much further out at sea than the colorful Kona reefs. During a dive, you'll hover off a tether at around 13 meters (45 feet). Many classing the dive as a dream-like, outer-space experience. Pelagics might drift by but the real star of the show are the glittering siphonophores, cephalopods, and marine life at larval stages.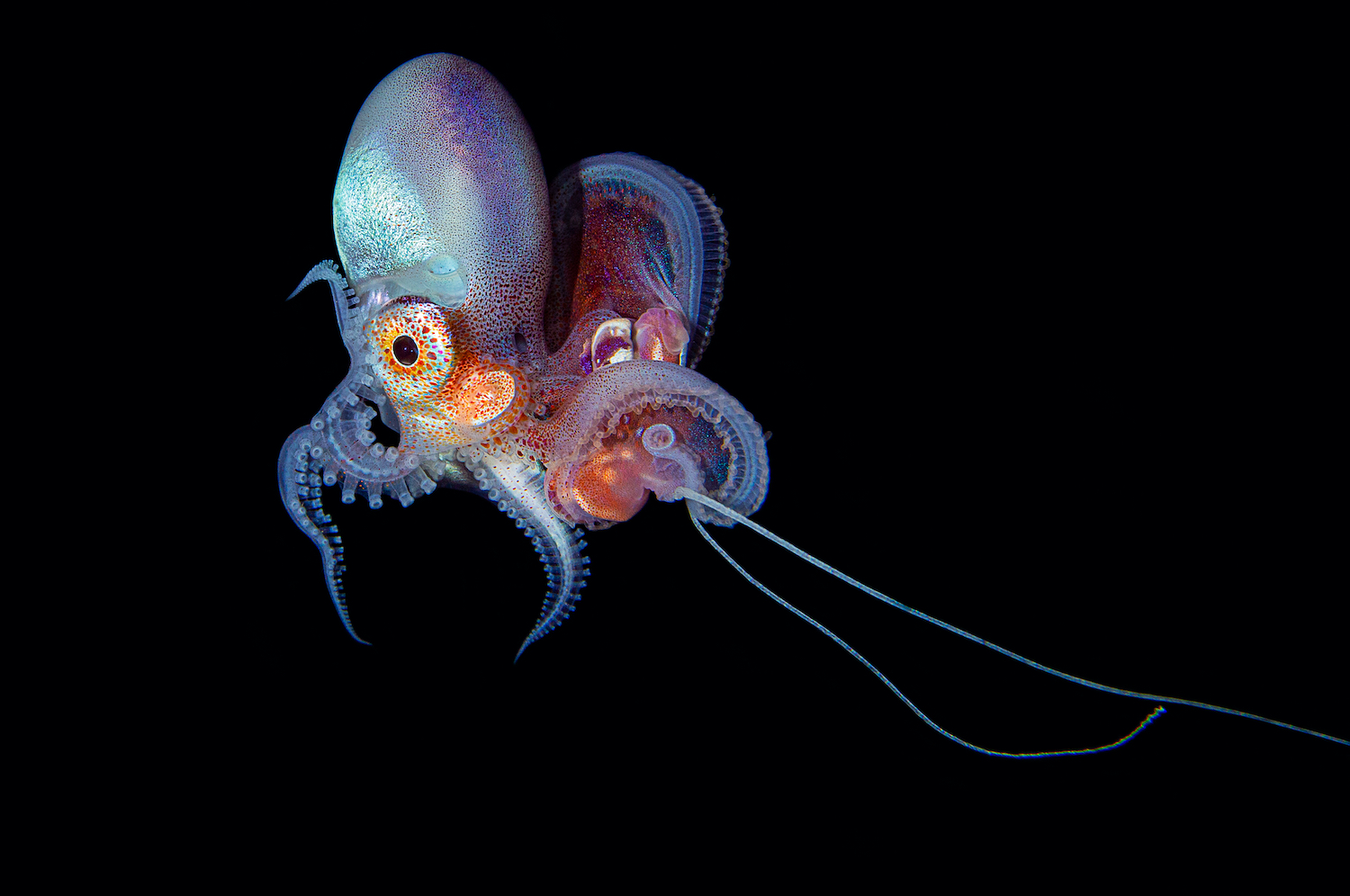 ---
Ready to Dive in Hawaii?
With so many amazing dive sites to choose from, the underwater world surrounding Hawaii seems to always deliver an incredible diving experience for even the most seasoned divers. Learn more here before planning your dive trip to Hawaii.
---
Support Maui's Scuba Diving Community
PADI is committed to supporting those whose livelihoods have been uprooted by the devastating Maui, Hawaii fires. We stand united with the dive community both above and below the surface of our shared blue planet. Join us with your support of relief efforts for the diving community.