A firsthand look at the toothy grin of a tiger shark is nothing to take lightly. This is especially true when your view is through a mask, deep beneath the surface of the water. Are you ready to swim with these massive fish? Here are the four best places to dive with tiger sharks
---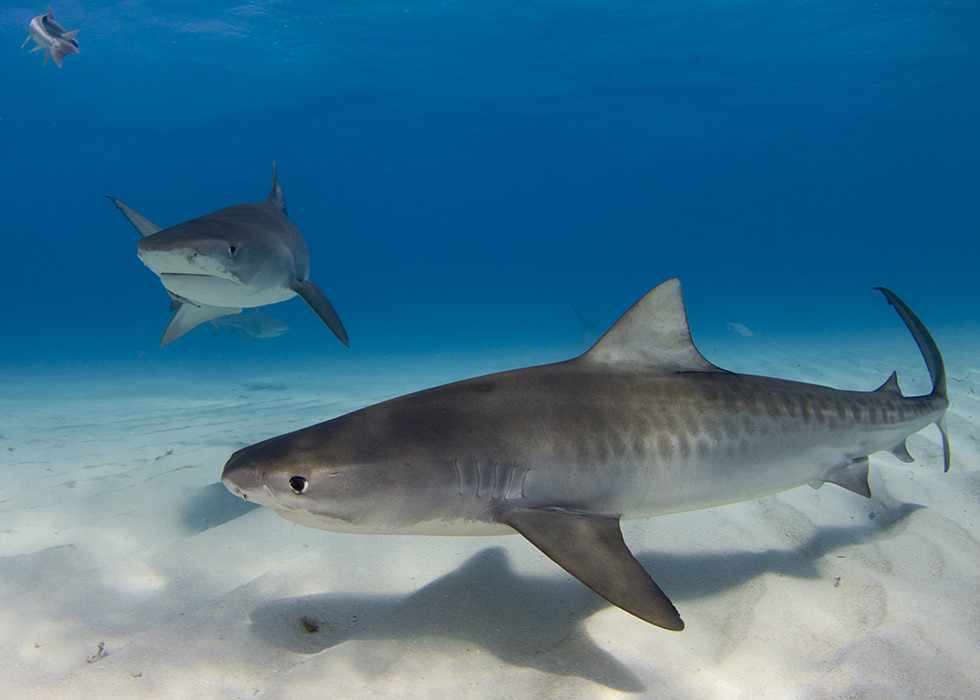 A Word About Shark Diving
Though given a bad reputation, tiger sharks are usually quite docile creatures. These majestic fish are excellent hunters, and often work together in large schools. Groups on the prowl are known to be able to take down prey as large as whales.
Humans are rarely on their repertoire, however. However, it's important to follow your Divemaster's instructions, maintain a safe distance, and then just sit back and enjoy the show.
While shark diving isn't dangerous, many people shy away from this incredible opportunity. If it makes you feel more secure, it might be best to brush up on your shark biology before taking the plunge.
---
The 4 Best Places to Dive with Tiger Sharks
Keep reading to learn more about the five best places to dive with tiger sharks around the world.
---
4. Hawaii, USA
Dive with tiger sharks in Hawaii, especially around the capital city of Honolulu on Oahu. Your best chance to get an up close view of these incredible sharks is during the fall when they come in droves.
If you aren't interested in getting into the water with these intimidating animals, you are more than welcome to watch them from the boat. The glistening dorsal fin and the occasional flash of teeth might be all you need to satiate your curiosity.
---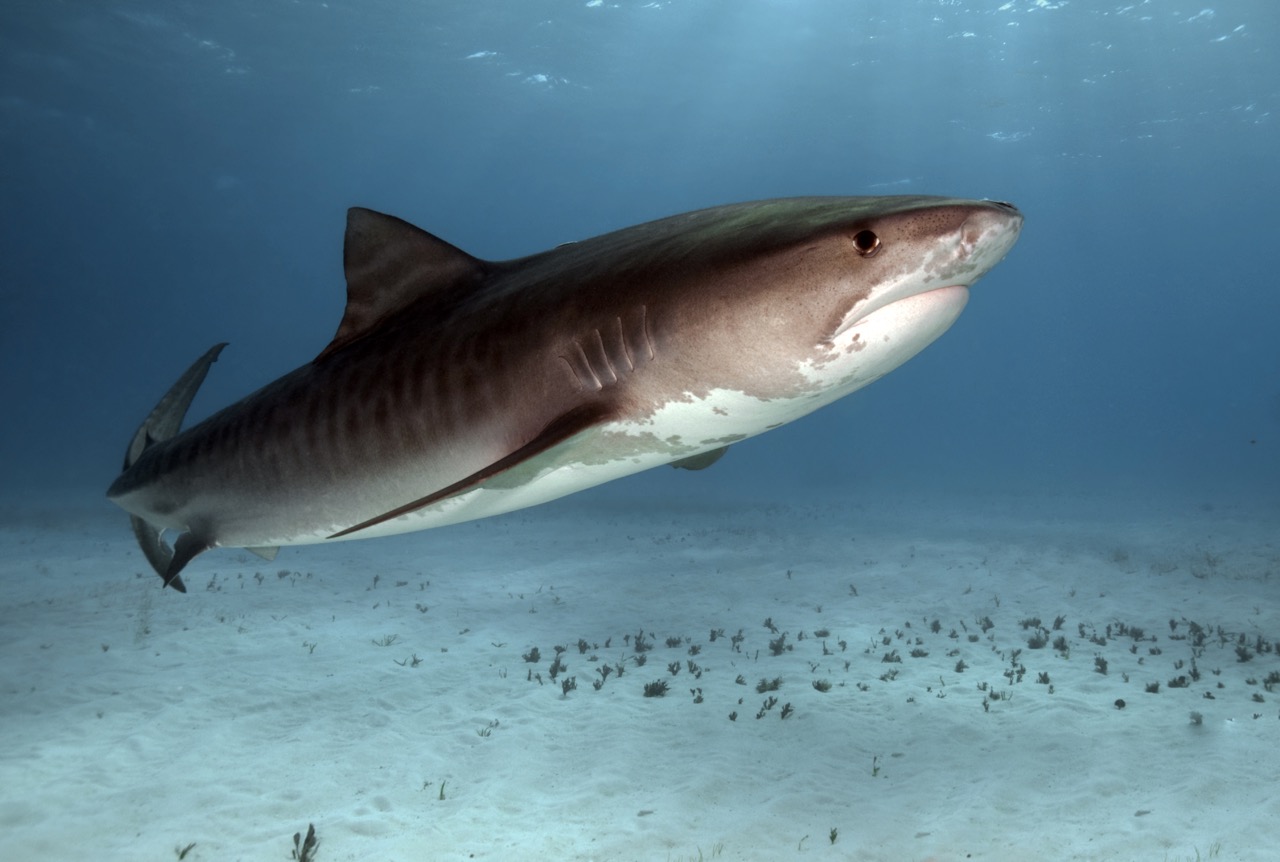 3. Protea Banks, South Africa
Go on a shark dive along the Protea Banks in South Africa. The best time to find the impressively large tiger sharks that roam these waters are from March to June. In South Africa, these sharks casually reach a length of 13 ft (4m) long.
You never know what you're going to see on a dive in South Africa. Often, the sharks will swim right up to the divers, casually whizzing past them as they make their way through the crystal clear blue water.
---

2. Beqa Island, Fiji
Fiji is an exquisite hideaway for many of the world's sharks. Established in 2004, the Shark Reef Marine Reserve offers a protective habitat for the underwater ecosystems between small Beqa Island and Viti Levu, Fiji's largest island.
Reef sharks, silvertips, nurse sharks, bull sharks, and lemon sharks can all be found here, in addition to the impressive tiger shark. During a shark dive here you have a chance of seeing any and all of these mesmerizing species, as well as the abundance of marine life that flocks to the pristine coral reefs.
The diving in Fiji is some of the best in the world, offering warm water and incredible visibility year round. Sharks reside here throughout the year, making any time a great time to embark on your adventure.
---

1. Tiger Beach, Bahamas
Tiger Beach in the Bahamas offers the world's best tiger shark dives. During your visit to Tiger Beach you can expect to see tiger sharks, lemon sharks, reef sharks and nurse sharks. The best times to spot these epic animals is during early April, when the sharks are at their most active.
Many dive operators offer tours in this area, so take advantage of the excellent deals available.
---
Ready to dive into one of the best places to dive with tiger sharks? Find the best trip for you, whether that's a liveaboard trip, a dive resort stay or a day trip of fun diving, using PADI Travel.
This article was written by guest blogger Bridget Pearson.