Scuba divers are some of the world's most passionate ocean advocates. With our unique underwater access and dive skills, we're a powerful movement – one that seeks out action and mobilizes for change.
To further mobilize the citizen scientists they've cultivated and empowered through Dive Against Debris™, Project AWARE® launched the Adopt A Dive Site™ program on Earth Day, April 22. Adopt A Dive Site is a unique and powerful program to involve dive centers, resorts and leaders around the world in ongoing, local protection and monitoring of our favorite underwater playgrounds.
It is an opportunity for outstanding PADI Pros and Dive Against Debris leaders to take ownership of their dive sites. Participants will pledge to carry out monthly Dive Against Debris surveys, reporting each month from the same location. In return, they'll be provided with survey tools to help implement their actions, a yearly report on the state of their local reef and recognition tools to share their stewardship with customers and the community.
Here are just a few of the PADI Pros who have made a commitment to their local dive sites through the Adopt A Dive Site program: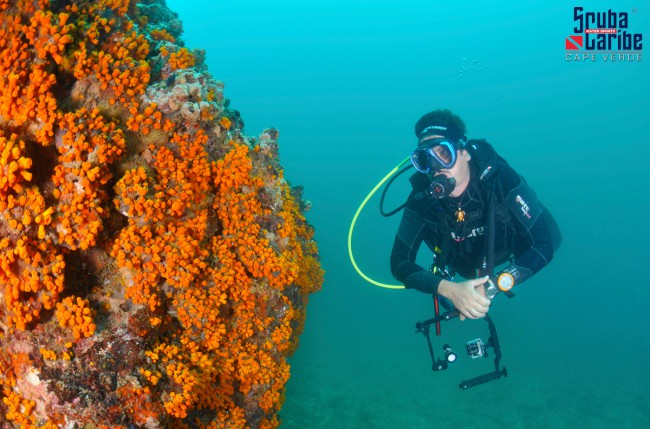 Debris Activist: Juan Blanco, IDC Staff Instructor
Location: Boa Vista Island, Cape Verde, Africa
During travels through Africa, Europe and the Caribbean, scuba instructor Juan Blanco witnessed both the incredible beauty of the underwater world and the alarming impacts debris can have on marine environments. Blanco believes that part of our journey as scuba divers and ocean ambassadors is not only to enjoy the ocean, but to do all that we can to care for it. Through beach cleanups and Dive Against Debris surveys, Blanco is dedicated to empowering his dive students and volunteers to keep their local dive sites clean.
How do you Adopt a Dive Site?
"First, I'll commit to monthly Dive Against Debris surveys to monitor my local dive site. But I won't stop there… I will use the company I work for, Scuba Caribe, as a platform to introduce Dive Against Debris to all of its associated dive centers, encouraging them to clean their own local dive sites. Our dive center will be the role model to spark a larger movement!"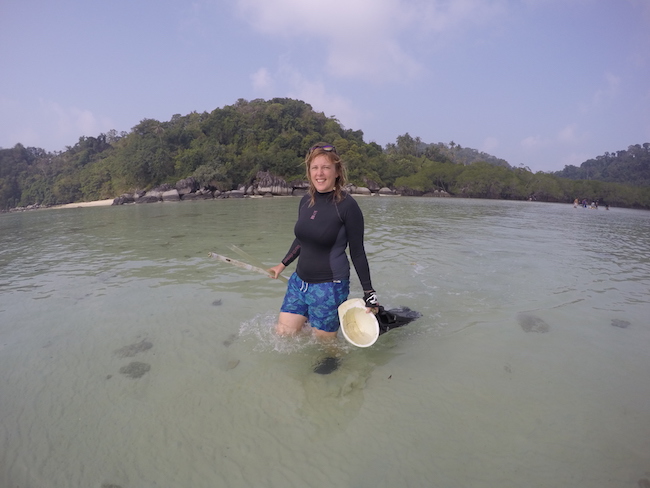 Debris Activist: Nic Emery, Open Water Scuba Instructor
Location: Ayer Batang Bay, Tioman Island, Pahang, Malaysia
Dive instructor and environmental activist Nic Emery serves as Branch Manager and Project AWARE leader at PADI Five Star IDC B&J Diving Centre in Malaysia. Emery educates her students on marine debris issue by teaching the Dive Against Debris Specialty course, and encourages them to pick up every piece of trash they see on dives. Through the organization of monthly Dive Against Debris surveys and environmental volunteer activities, Emery is leading the fight for debris-free seas in her community.
How do you Adopt a Dive Site?
"I conduct monthly Dive Against Debris surveys at Mangrove Bay, removing and reporting debris around the reef and mangrove roots. I also encourage our crew to take a leisurely snorkel with interested guests during their lunch breaks to hunt out any debris in the shallows on a daily basis. We are in the process of organizing a big mangrove clean up with local school kids – we really need as many hands as possible to make an impact on the trash in there."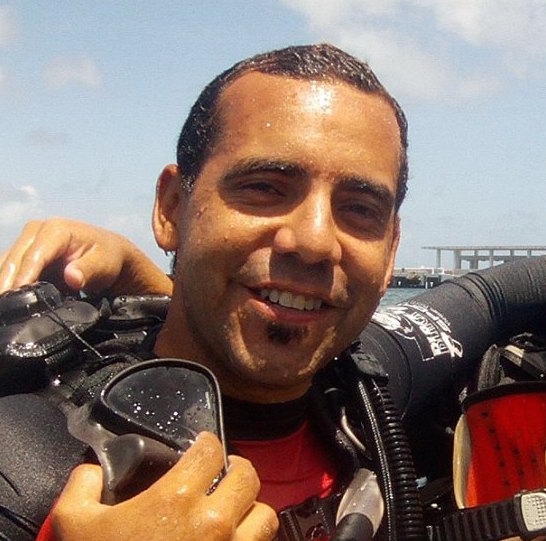 Debris Activist: Gabriel Espino, Master Instructor
Location: Vieques, Puerto Rico, USA
The ocean has always been Gabriel Espino's second home. He trained to become a scuba diver at a young age, and was lucky enough to be mentored by divers with extensive marine conservation knowledge and expertise. His teachers encouraged him to assist in cleanups, taught him how to improve dive techniques to protect underwater environments, and emphasized the importance of ocean protection. Now a dive instructor himself, Espino is passing this tradition on to his students, teaching them how to care for the ocean – a precious resource – and encouraging them to pass their knowledge on as well.
How do you Adopt a Dive Site?
"I pledge to Adopt a Dive Site by organizing Dive Against Debris surveys and cataloging the debris with my dive students on a monthly basis. I also pledge to reduce my use of plastic bags and single-use straws, encouraging my students to do the same."
The local, repeated surveys from these Adopt A Dive Site participants and more are already beginning to help improve the health of ocean ecosystems. But more importantly, they are providing valuable, much-needed information about marine debris to help inform policy change. Together, Adopt A Dive Site participants are building a strong and vibrant community of activists dedicated to the fight against marine debris.
Learn more about the program and ways you can get involved at projectaware.org.