Some of the most highly sought-after waters in the world are those of Southeast Asia. Diving in 100-foot (30-meter) visibility daily, gliding next to a massive manta ray while time slows down is everything you won't want to miss. Although there are many ways to experience these pristine waters, one of the best ways is by joining a liveaboard trip in Southeast Asia. You'll be chartered around like royalty while experiencing all the area offers. Whether you're "thing" is macro life or animals bigger than you, you'll get the experience of a lifetime while aboard one of the top liveaboards in the area.
---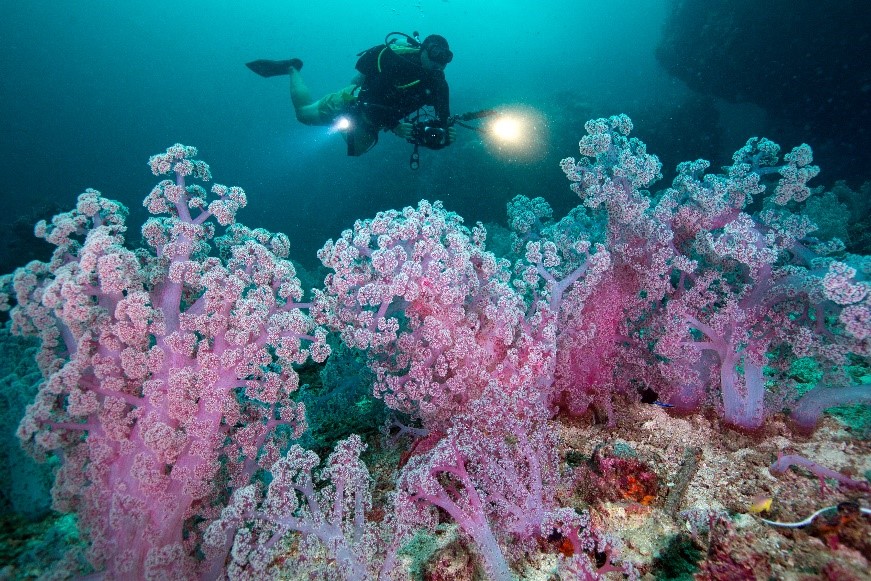 Thailand
The Gulf of Thailand and the Andaman Sea are home to some of the world's most stunning dive sites. Some of these sites are found around the famous Similan Islands and Richelieu Rock. The Similan Islands are known for their towering rock formations, underwater pinnacles, and diverse marine life. Meanwhile, Richelieu Rock is a magnet for pelagics, with colorful soft corals, sea anemones, and schools of tropical fish.
If you are looking for some of the most affordable liveaboards in Southeast Asia, Thailand is a country you can't pass up. Check out these two vessels and see the beauty for yourself.
The Junk
The Junk is a massive, charismatic sailing vessel that will leave you speechless. This vessel will take you to the top spots in the waters around Thailand and Myanmar. At the same time, the knowledgeable captain increases your chance of spotting giant whale sharks, majestic manta rays, chilled-out leopard sharks, and blue-spotted stingrays.
This is a great option for families due to the opportunities for snorkeling as well as the onboard kayaks, which are available for use at no extra charge. The Junk is 33 meters (108 feet) long and offers six cabins for her guests, leaving plenty of room for both co-mingling and alone time.
The Phinisi
If you're familiar with sailboats, then you'll know the shape of a Phinisi schooner, which the liveaboard called "The Phinisi" is named after. This classic, jaw-dropping sailing vessel is 34 meters (112 feet) long and was recently renovated in 2018, making this boat one of the most sought-after in Thailand.
When choosing The Phinisi, you'll be diving around Phuket, Koh Phi Phi, Koh Haa, or the Similan Islands. This liveaboard also offers itineraries to discover the beautiful and remote Mergui Archipelago in Myanmar. Like The Junk, from The Phinisi, you'll get the chance to spot mantas, whale sharks, leopard sharks, black tips, and schools of barracudas and snappers.
---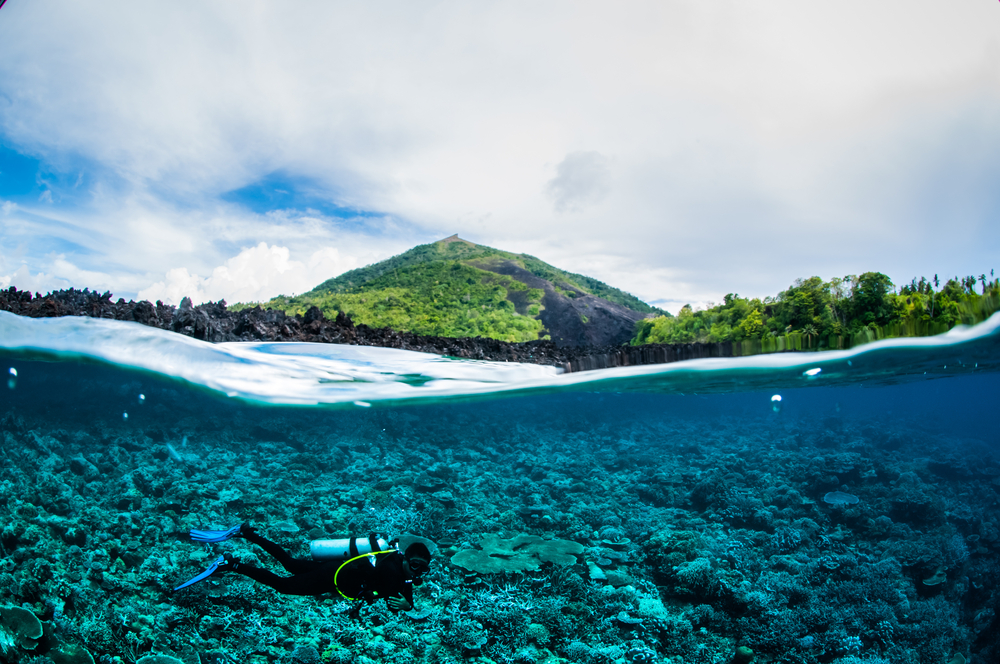 Indonesia
Indonesia is one of the most incredible places on the planet, and therefore is home to some of the best liveaboards in Southeast Asia. Whether you're traveling through Komodo National Park or diving down to the bright coral reefs in Raja Ampat, Indonesia is sure to impress. Beyond these two famous diving hotspots, liveaboards in the country also travel to remote gems, such as Ambon, Sangalaki, Cenderawasih Bay, and Alor. With such a large array of dive sites, there is something for every level of diver on the best liveaboards in Indonesia.
Scubaspa ZEN
Scubaspa ZEN is a luxurious liveaboard in Southeast Asia, designed for scuba divers exploring Indonesia. Its standout feature is the combination of diving and spa experiences, allowing divers to indulge in thrilling dives and rejuvenating spa treatments on the same trip. In fact, the onboard spa facilities provide breathtaking ocean views.
Furthermore, this liveaboard offers personalized service with a low guest-to-staff ratio. Guests can enjoy exquisite culinary experiences with panoramic ocean views. State-of-the-art diving facilities, including spacious dive decks and dedicated camera stations, enhance the exploration. Scubaspa ZEN is an exceptional choice for scuba divers seeking a luxurious and holistic experience in Southeast Asia's captivating underwater world.
MV Mermaid I
If your definition of a perfect liveaboard is a modern, renovated motor vessel, then the MV Mermaid I is going to fit into your favorites. At 28 meters (92 feet) long and with a recent renovation date, this ship will leave you loving modern liveaboards.
The cabins aboardthe MV Mermaid I are designed with the views in mind, as the giant windows give you a morning and evening ocean view. Next, the two outdoor decks provide the opportunity to bask in the sun while heading to your next diving destination. While aboard this liveaboard in Southeast Asia, you should expect to dive vertical walls, deep water trenches, submerged volcanoes, and more alongside mantas and a vast variety of fish species.
Samambaia
The Samambaia is a gorgeous, traditional, modern-built Phinisi sailing vessel in Indonesia. She's 40 meters (131 feet) long with seven cabins. The modern touch to this classic schooner is something that keeps bringing guests back for more world-class diving.
If you're a passionate underwater photographer, this is the boat for you. The cruise director is a photo pro who will bring you to the best macro sea life so that you can capitalize on your liveaboard experience in Southeast Asia. If you're venturing to Indonesia for Komodo dragons, be sure to book their Komodo trip!
Gaia Love
The Gaia Love is a remarkable liveaboard in Southeast Asia, offering scuba divers an extraordinary diving experience in Indonesia. It stands out with its spacious and elegant cabins and carefully curated dive itineraries to stunning sites like Raja Ampat and Komodo National Park. The personalized service provided by the dedicated crew ensures a seamless and memorable journey with a low guest-to-staff ratio.
Guests can enjoy delectable dining experiences with panoramic ocean views. The liveaboard is equipped with state-of-the-art diving facilities, including spacious dive decks and dedicated camera stations. Nitrox is also available for extended dive times. The Gaia Love is the ideal choice for scuba divers seeking an exceptional adventure in Indonesia, combining curated dives, personalized service, and top-notch facilities.
---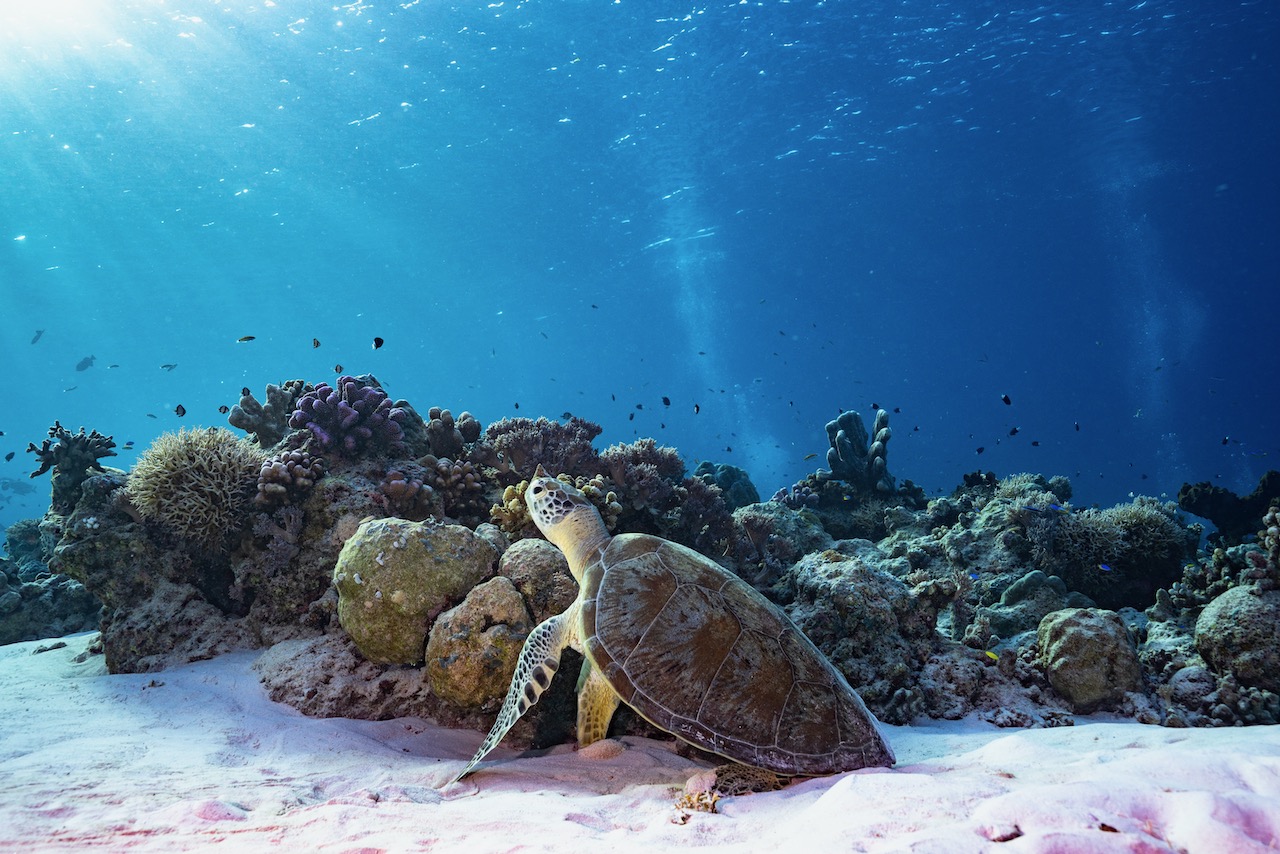 Philippines
The Philippines is a true paradise for scuba divers. With over 7,000 islands offering some of the most diverse diving opportunities in the world, every dive is a treat. From the world-famous Tubbataha Reef in the Sulu Sea (which is only accessible by liveaboard) to the colorful coral gardens of Apo Reef, there are countless liveaboard dive trips to choose from. The Philippines is also known for its impressive macro life, with nudibranchs, sea snakes, and seahorses frequently spotted.
Philippines Aggressor
The Philippines Aggressor is a premier liveaboard in Southeast Asia, renowned for its exceptional diving experience in the Philippines. It stands out with its spacious cabins and world-class dive itinerary, including renowned sites like Tubbataha Reefs Natural Park.
The experienced crew provides attentive service, ensuring a seamless journey and personalized attention due to a high guest-to-staff ratio. Guests can enjoy delicious meals with panoramic ocean views in the spacious dining area.
Furthermore, this liveaboard offers modern diving facilities, including ample storage, spacious dive decks, and a dedicated camera setup. Nitrox is also available to enhance the diving experience. The Philippines Aggressor is the perfect choice for scuba divers seeking an unforgettable adventure in the Philippines, combining exceptional diving, attentive service, and well-equipped facilities.
Philippine Siren
This magnificent wooden sailing yacht is ready to whisk you away to paradise. At 40 meters (131 feet) long with eight cabins, the Phillippine Siren gives plenty of room to mingle with divers or capitalize on privacy. If you're planning on taking a family trip, this sailing yacht hits all the checkmarks on the "family vacation" list. Opportunities for snorkeling, kayaking, massages, and much more are all available directly on the ship.
The Philippines has many dive sites to explore from Apo's vibrant coral gardens to Tubbataha Reef's remote atoll. Numerous wall, drift, and wreck dives make it an excellent destination for divers of all levels. That said, the Philippine Siren actively searches for the best sites to continuously please their guests. Expect to feast your eyes on anything from macro-organisms all the way up to ginormous whale sharks.
---
Malaysia
Malaysia's tropical waters are home to various unique marine life, making it a top destination for diving enthusiasts. However, until recently, liveaboards have been few and far between in this country. Yet, the clear waters of the Sipadan Island National Park are known for their array of species and are an irresistible drawcard. Some of the species you might see here include but aren't limited too, schools of barracuda, more turtles, and white tip reef sharks. In addition, the remote Layang Layang Island offers the opportunity to see hammerhead sharks and manta rays in their natural habitat. To make the most of your trip, consider a liveaboard trip in Malaysia.
MV Phanthip 2
If you prefer motor vessels over sailing vessels, the MV Phanthip 2 is one of the top such liveaboards in Southeast Asia. While known for wreck diving, this liveaboard caters to all diving levels while keeping your submersions diverse and comfortable.
While onboard, you'll be charted to some of the best water our globe offers to find marine life. Some of the species you might see include whale sharks, mantas, leopard sharks, turtles, Napoleon wrasse, big parrot fish, and nudibranchs, a macro photographer's favorite.
---
The Best Liveaboards in Southeast Asia
With the variety of liveaboards in Southeast Asia, it can be hard to decide on just one to book for your next trip. We hope you consider these recommendations and join one of the many ships exploring this amazing region of the world. If you have any further questions or would like more information, the PADI Travel team is available 24/7 to help you book your next getaway on one of the best liveaboards in Southeast Asia.