So, you're an experienced diver — you're PADI certified, have plenty of dives under your weight belt and have also completed all of the PADI specialties for new divers that appeal to you. Then, it sounds like it's time for a new challenge. And if furthering your certification level isn't of interest, the more advanced specialty courses should be calling. PADI specialty courses offer divers a fun and less time-intensive way to improve diving knowledge and increase experience.
PADI specialty courses cover a wide range of topics, meaning there's one to suit every kind of diver. Whether you're passionate about coral conservation or want to ID every fish you see during a dive, there's likely a PADI specialty course that appeals to you. You can check out all the PADI specialty courses here.
If you're looking for advice on the best PADI specialty courses for experienced divers, keep reading for our top picks.
---
1. Enriched Air (Nitrox) Diver
Great For: Longer dive times and shorter surface intervals
The Enriched Air (Nitrox) Diver Specialty Course is the most popular of all PADI specialties — and it's easy to see why. After completing this course, divers will be able to use enriched air (also known as Nitrox or EANx). This air contains less nitrogen than regular air and provides divers with several notable benefits. Diving using enriched air lets you:
Stay underwater longer
Enjoy shorter surface intervals
These factors can help you to make the most of your time in the water.
The Enriched Air Diver Course is made up of a short (2 to 4-hour) eLearning element before the hands-on, practical exercises. You will learn how to analyze a tank, fill out an enriched air log, adjust a dive computer and take part in two pre-dive planning simulations. Furthermore, some dive centers offer two optional dives using enriched air as part of the course.
---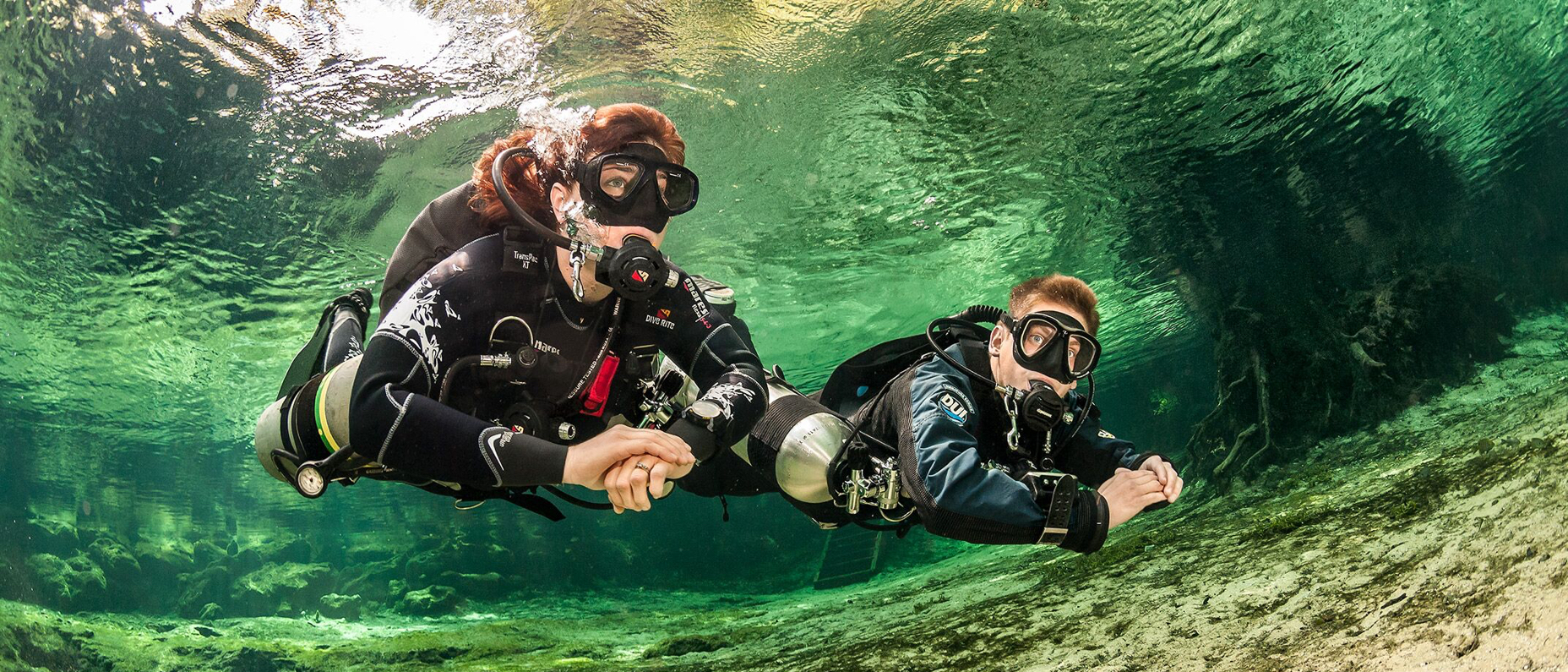 2. Recreational Sidemount Diver
Great For: Improving in-water trim and gas management
Want to improve your gas management and in-water trim, experience a different cylinder configuration underwater or gain an insight into basic tec diving techniques? Then, the Recreational Sidemount Diver course could be the right PADI specialty for you.
The Recreational Sidemount Diver course begins with the eLearning element (2 to 4 hours) before divers head to confined water. Here, students get comfortable with the new arrangement. This includes learning or refining the following skills:
Frog kicking
Attaching/removing scuba cylinders during entry/exit
Unclipping and swimming with the cylinder in front of you
Switching second stages
Managing breathing with two cylinders on
After divers are comfortable with these skills, they'll move to open water to complete three dives. These dives will include practicing skills, honing buoyancy control and even problem solving.
---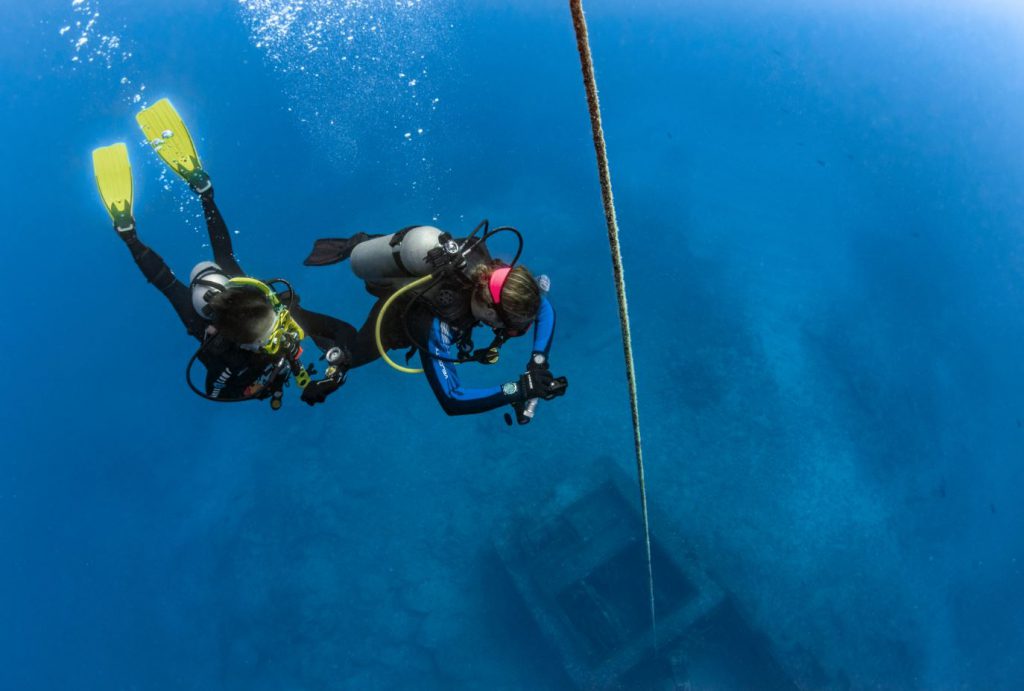 3. Wreck Diver
Great For: Mixing furthering education with interesting diving
For many divers, the best wreck dives are the biggest motivation to get in the water. And while you've likely already encountered some wrecks during your time as a PADI-certified diver, have you ever wondered how wrecks are explored in a safe and responsible way? If the answer is yes, then keep reading. The Wreck Diver specialty course teaches divers how to do just that. And what makes the Wreck Diver course particularly popular compared to many other PADI specialties is how it combines furthering your education with truly memorable diving.
After completing the eLearning element of the course, which includes learning about different types of wreck and common wreck diving hazards, divers will complete four wreck dives. Whether a ship, an airplane or even a car, divers will use a combination of lines, reels, special finning techniques and well-established practices to explore and survey a wreck in an efficient and responsible way.
---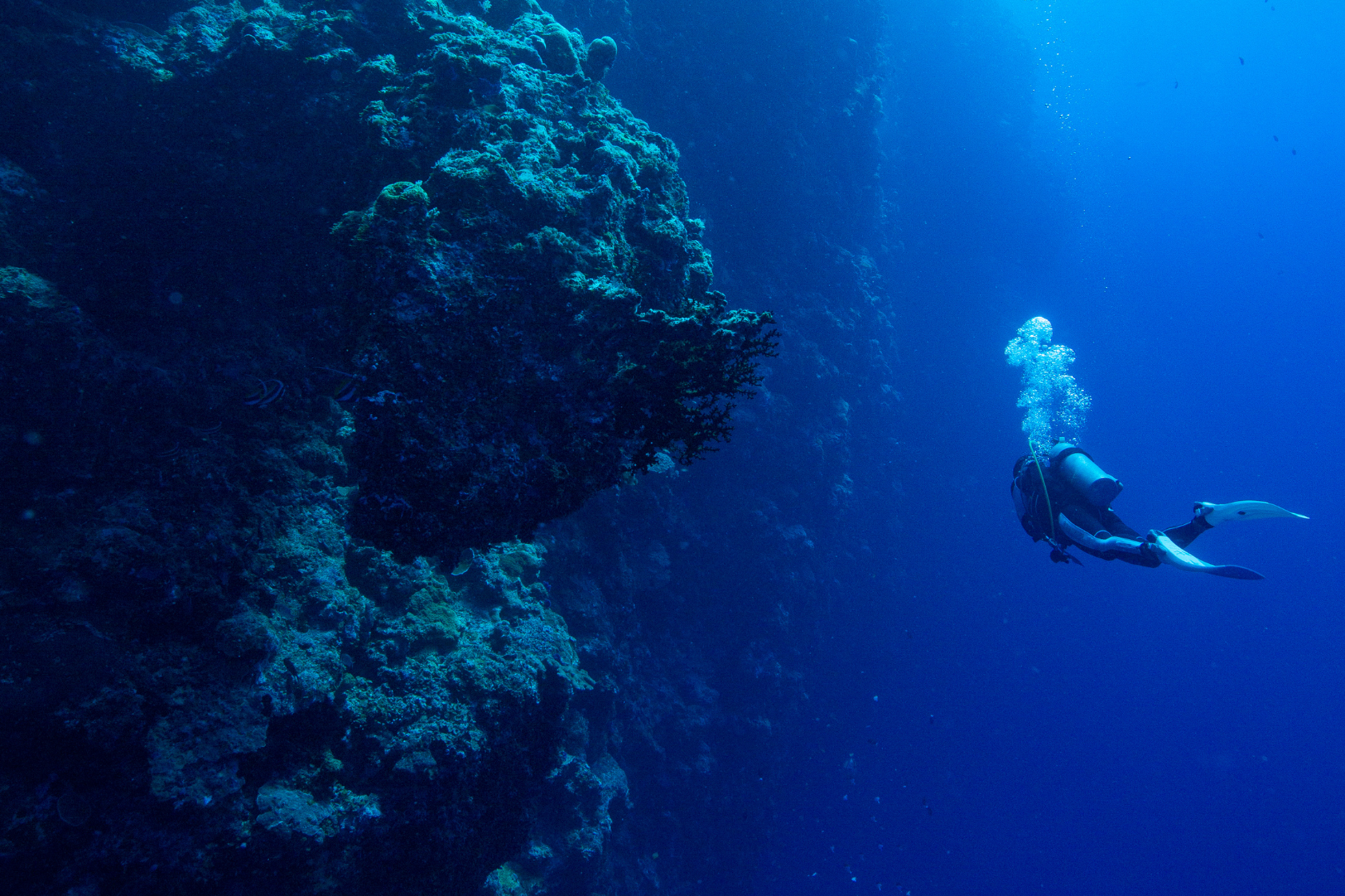 4. Self-Reliant Diver
Great For: Understanding the process in which a person could better manage the risks of diving alone
Even if you never actually put the skills learned in the Self-Reliant Diver course into action, that doesn't mean it's not fun or worth investing your time and money in. In fact, by following the skills and techniques in this course on how to solo dive, you will be a stronger and more independent diver — especially when diving with a buddy.
As this is one of the most advanced PADI specialty courses offered, it has some of the strictest requirements. These include:
Holding a PADI Advanced Open Water Diver certification
Being at least 18 years old
Having at least 100 logged dives
During the knowledge development and practical, open water elements of the course, divers will learn how to adjust and compensate for the lack of a dive buddy. This includes predicting air consumption, carrying redundant equipment (including an air supply system), swimming without a mask, using a DSMB and navigating to various points underwater.
---
5. Search and Recovery Diver
Great For: Something truly unique
Let's face it, unless you intend to go into a diving career which involves searching for or recovering things lost underwater, it's highly unlikely you'll be using these skills on a regular basis. However, that doesn't mean the Search and Recovery Diver course isn't one of the funnest ways you'll ever find to spend 2 to 3 days of your time underwater. The eLearning and four-dive course is made up of:
Learning to use a lift bag
Using different search patterns to locate missing items
Honing your underwater navigation skills
Planning and executing a mock search operation
If you want to gain some interesting knowledge and have fun underwater, the Search and Recovery Diver course could be exactly what you're looking for.
---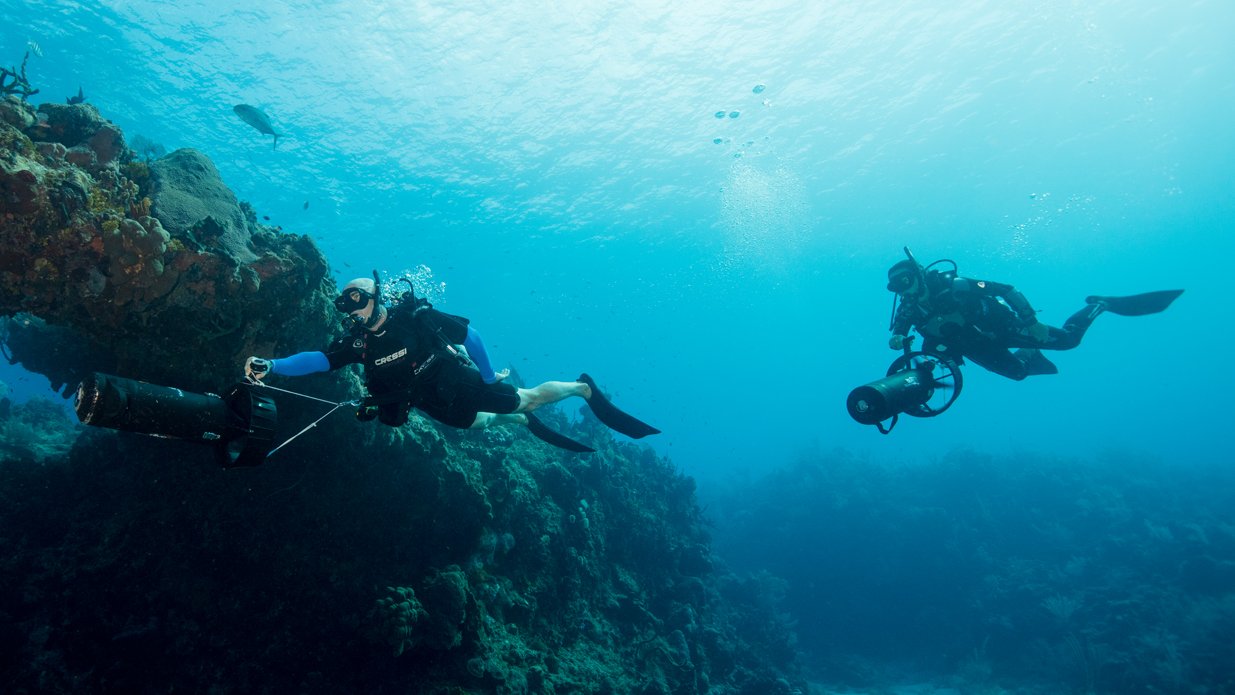 Also Consider: Diver Propulsion Vehicle
Great For: Effortless, vehicle-propelled diving
If you're all about seeing as much under the water as possible, it may be time to add a DPV into the mix. A diver propulsion vehicle (DPV) takes the effort out of diving, allowing you to cover more ground in less time.
During the Diver Propulsion Vehicle course, you'll learn about the various different types of DPV, their maintenance and how to incorporate one when diving with a buddy. Once comfortable with the theory, you'll head out for two DPV dives. These dives will cover how to maneuver correctly and how to avoid the most common problems divers can experience when diving with a DPV.
---
Ready to boost your diving knowledge and experience with one of these PADI specialty diver courses? Sign up today! These courses are also a great gift idea for fellow scuba divers. Alternatively, if you still can't decide which course is best for you, read more about each of the PADI specialties here.
---