Searching for the best gifts for a scuba diver or ocean enthusiast? You've come to the right place!
Whether you're looking for a holiday, a birthday or a wedding gift, our comprehensive list has all kinds of practical, whimsical and unique gifts for scuba divers, freedivers, snorkelers and ocean enthusiasts of all ages. You'll also find sustainable and eco-friendly gift ideas here, too.
**Some of the scuba diving gifts in this article are sold through Amazon. For these products, we've included affiliate links. Any affiliate revenue generated from sales of those products will be donated to the PADI AWARE Foundation®.**
---
QUICK LINKS
While this gift guide is designed to list the best gifts for divers and ocean lovers, we also have a number of gift guides for specific topics and demographics. Use these quick links to hone in on the best gift for your ocean lover:
---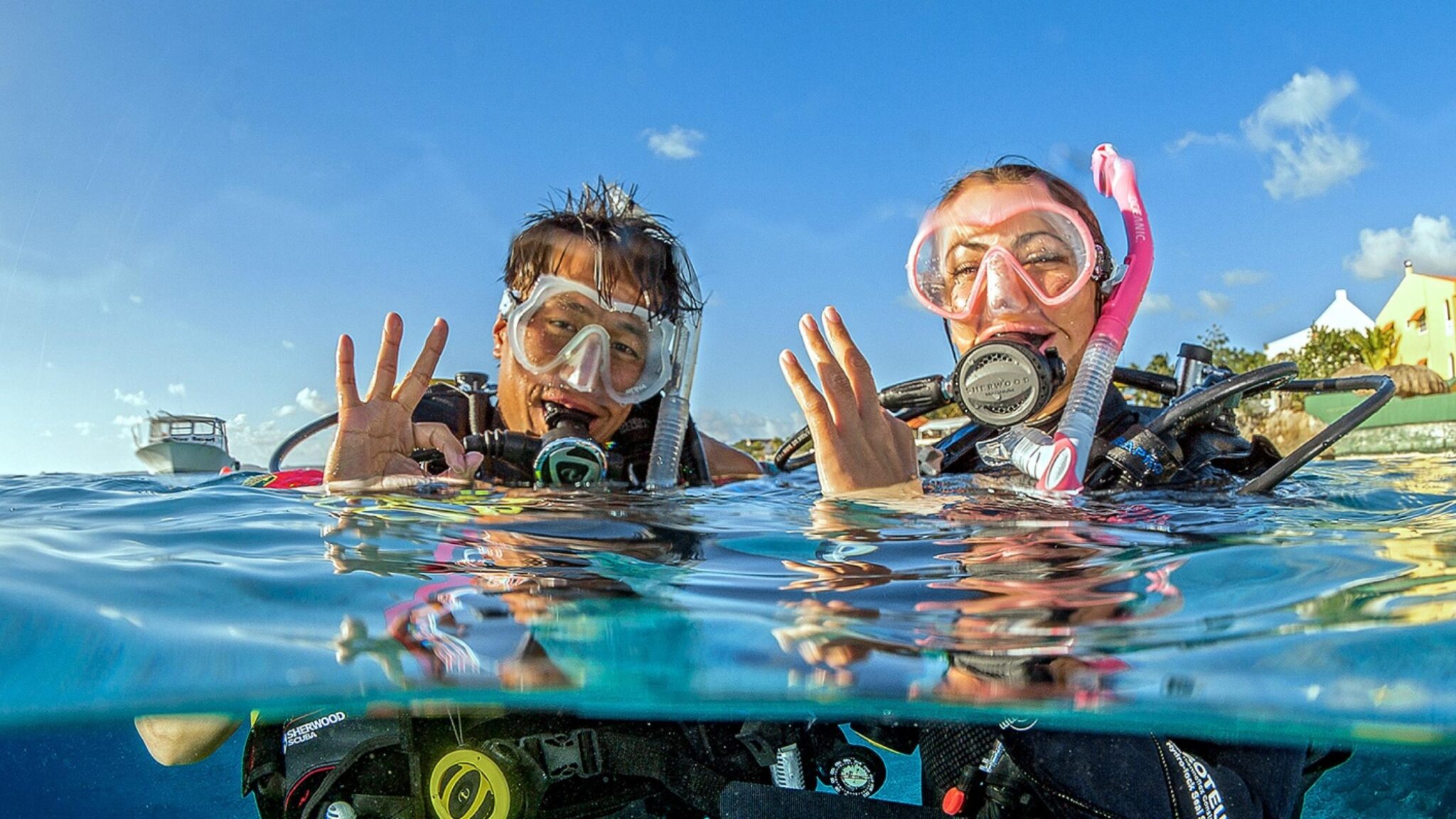 Gift Ideas for Different Types of Divers
Not sure where to start when it comes to choosing one of the best gifts for scuba divers? Let us give you a few ideas to help get your inspiration flowing. Whether you're looking for Christmas presents for scuba divers or need something for a special occasion, here are some reliable gift ideas to suit the most types of divers.
Keep scrolling to check out our top gifts for scuba divers and ocean lovers.
---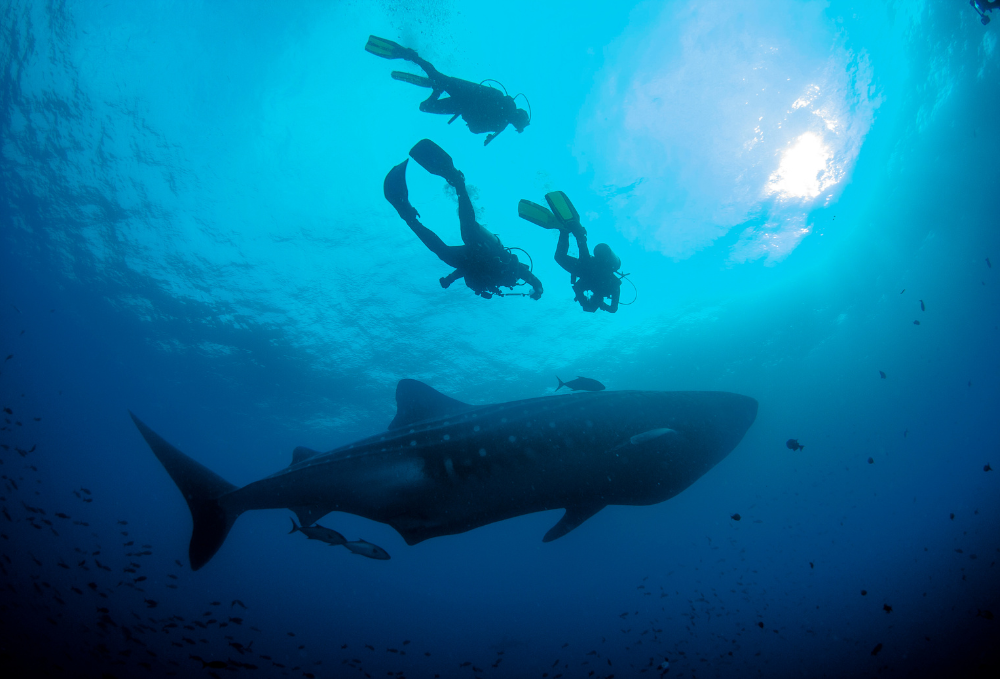 Give the Gift of Exploration With PADI eLearning
A 2020 study published in the Journal of Experimental Social Psychology found the majority of people value experiences over things. So, if you're a diver looking for scuba gifts for non-diving friends, it's worth considering an Open Water Diver eLearning course or a Discover Scuba Diving® Experience at a local dive shop.
For scuba divers who are already certified, give the gift of new adventures with the Advanced Open Water Diver eLearning course, Digital Underwater Photographer Specialty eLearning course or Enriched Air (Nitrox) Diver Specialty eLearning course (the most popular PADI Specialty course!).
Keep in mind, if you're a member of PADI Club, one of the numerous benefits you have access to is 20% off a range of PADI's continuing education courses. This discount, which can be used on courses gifted to friends and family, includes some of the most popular specialities, including the Advanced Open Water Diver, Enriched Air (Nitrox) Diver and the new PADI Aware Specialty eLearning courses.
---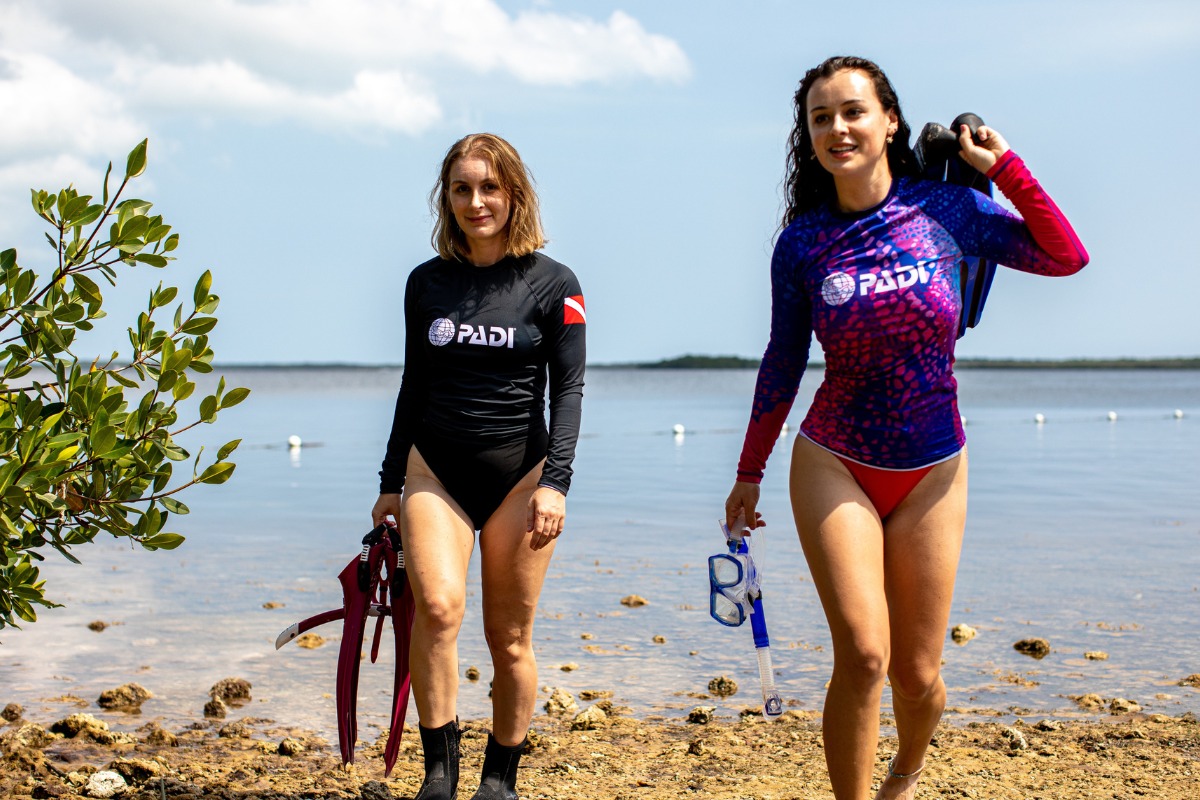 Shop Locally for Your Scuba Diver
While our gift guides do include links to online retailers, there are plenty of good reasons to buy from a PADI® Dive Center or Resort. By spending money with a local dive shop, you are investing in a local small business.
Furthermore, purchasing gifts for divers from a PADI Dive Center is a worthwhile consideration for several reasons, including being able to
Get your hands on the gift before you buy it to ensure it's a great choice
Support a pillar of the general (and possibly your local) dive community
Interact with a wonderful human who is dedicated to ocean conservation.
Whether you're a diver or not (yet), the diving experts at a PADI Dive Center can help you find the right gift for your recipient — even if you have a limited budget or need to buy for 'The Diver Who Has Everything'.
---
Scuba Diving Gear & Accessories
Most divers need gear, including a wetsuit, a mask, a BCD, an octopus and fins. In addition to these essential diving items, there are plenty of accessories most divers would love to add to their kit. These items are some of the best gift ideas for scuba divers.
From stylish headwear and everyday exposure protection to gear bags and eco-friendly hygiene products, head over to PADI Gear to explore the range of great gift ideas for scuba divers, freedivers and any other lovers of the marine environment.
Alternatively, check out our top gear & accessory picks below.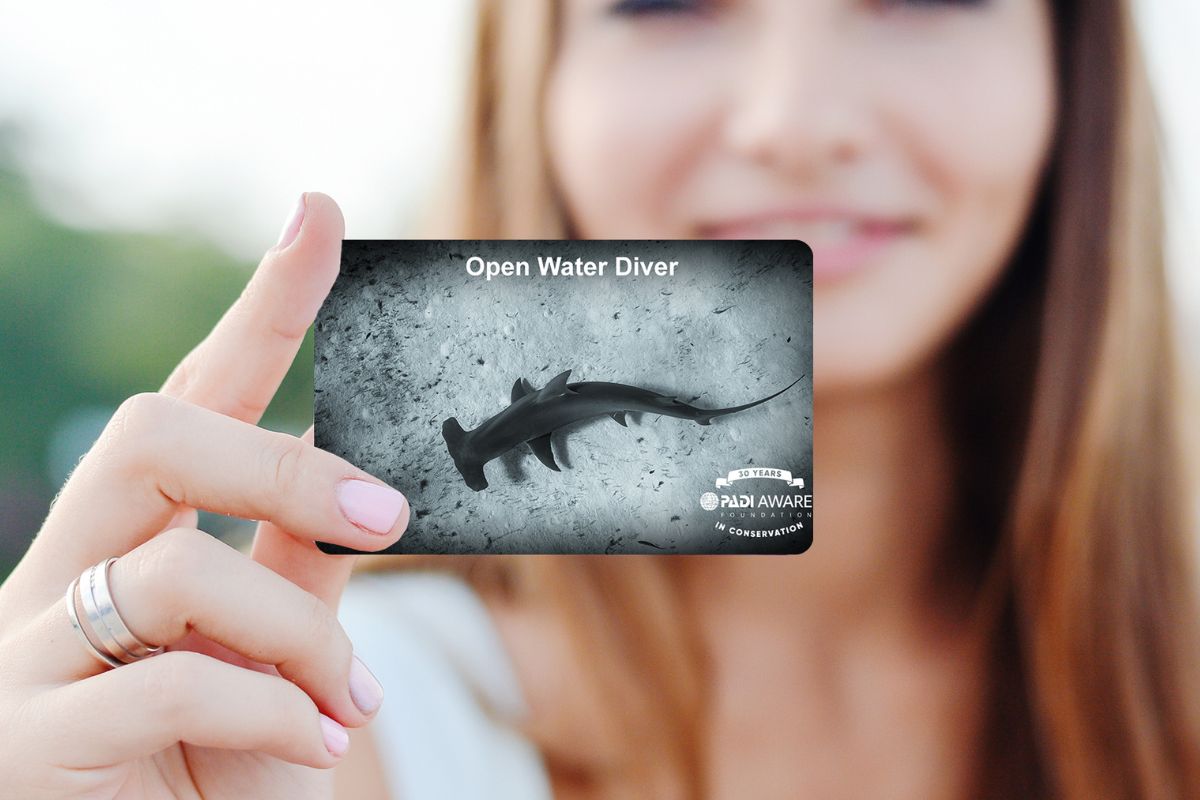 Yes, having any standard PADI certification card is pretty awesome. But, there's something about pulling out a certification card featuring a great white shark, manatee or blue-ringed octopus that just feels even cooler! You can check out the range of current, limited-edition designs and order a new cert card here.
Communication can be challenging below the surface. Underwater slates allow divers to scribble notes, draw maps or even write funny messages for photos or videos.
3. Save-A-Dive Kit
Scuba divers rely heavily on gear and specialist equipment, so it's important to consider what eventualities and/or malfunctions may occur. Even a small problem can put a stop to a dive, if the diver is not correctly prepared to deal with it. A Save-A-Dive Kit is designed to help in these situations! The best part is that they can suit any budget. Simply vary the contents to create a basic or full-featured kit. Review this article for more ideas or ask your local dive shop for help putting one together.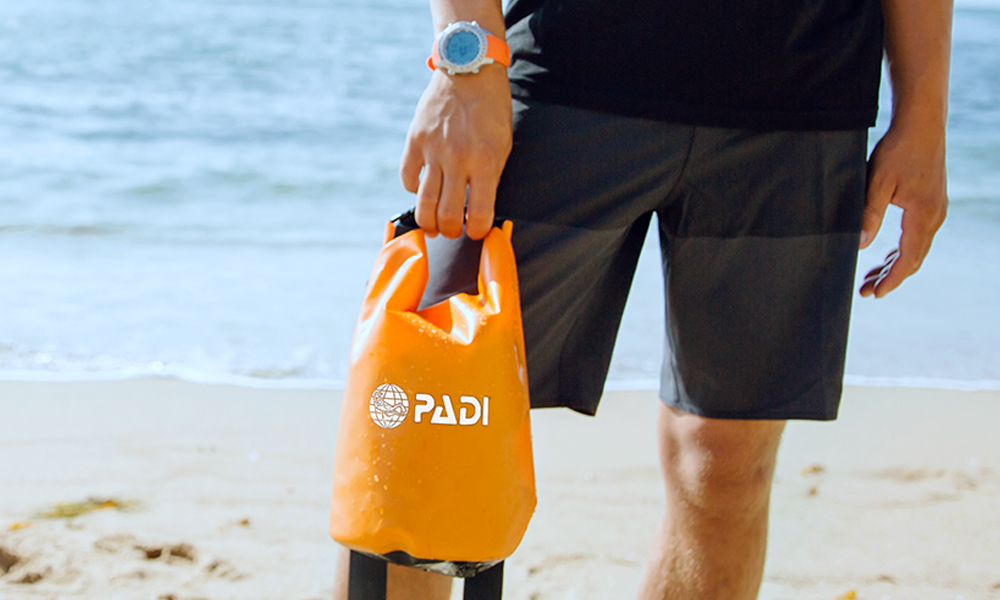 Dry bags come in numerous shapes and sizes. For diving, it's a good idea to have a sack that can hold, at a minimum, a smartphone, a set of keys, a wallet, a shirt, shorts and maybe a hat. Some divers also prefer to opt for a dry bag with an external waterproof phone case. Or, if your dive buddy likes hanging out at the beach, you can't go wrong with a dry bag with a built-in solar charger and Bluetooth speaker.
Struggling with post-dive removal fins is one of the most common issues (and frustrations) divers experience. Spring straps are designed to make putting fins on and taking them off significantly easier. This handy hack comes highly recommended by numerous dive professionals.
Wearing socks while scuba diving may sound like a strange idea, but once you try it, you'll never go back! These special scuba socks (which are usually made from lycra) are great to increase in-fin comfort and help prevent blisters.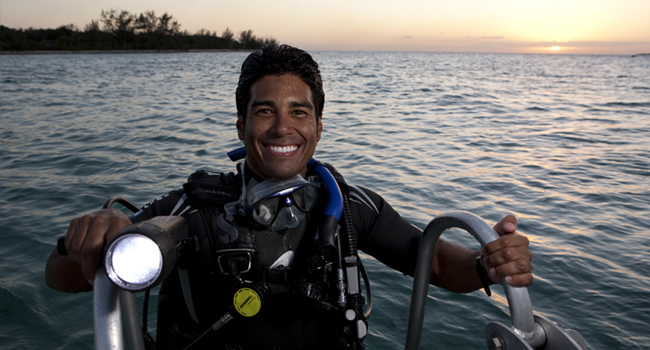 Having your own dive torch is particularly handy for underwater exploration during a night dive or a low-light diving adventure. Check out this list of the best dive lights from Scuba Diving magazine for a recommendation, or drop by your local dive shop for some in-person assistance.
The Trshbg Ocean Cleanup Bag is an eco-friendly alternative to traditional mesh bags. The padded pouch is made from up-cycled materials and secures to your leg, so it won't accidentally drag across the reef. It's ideal for collecting marine debris during dives and undoubtedly one of the most useful gifts for scuba divers featured on our list.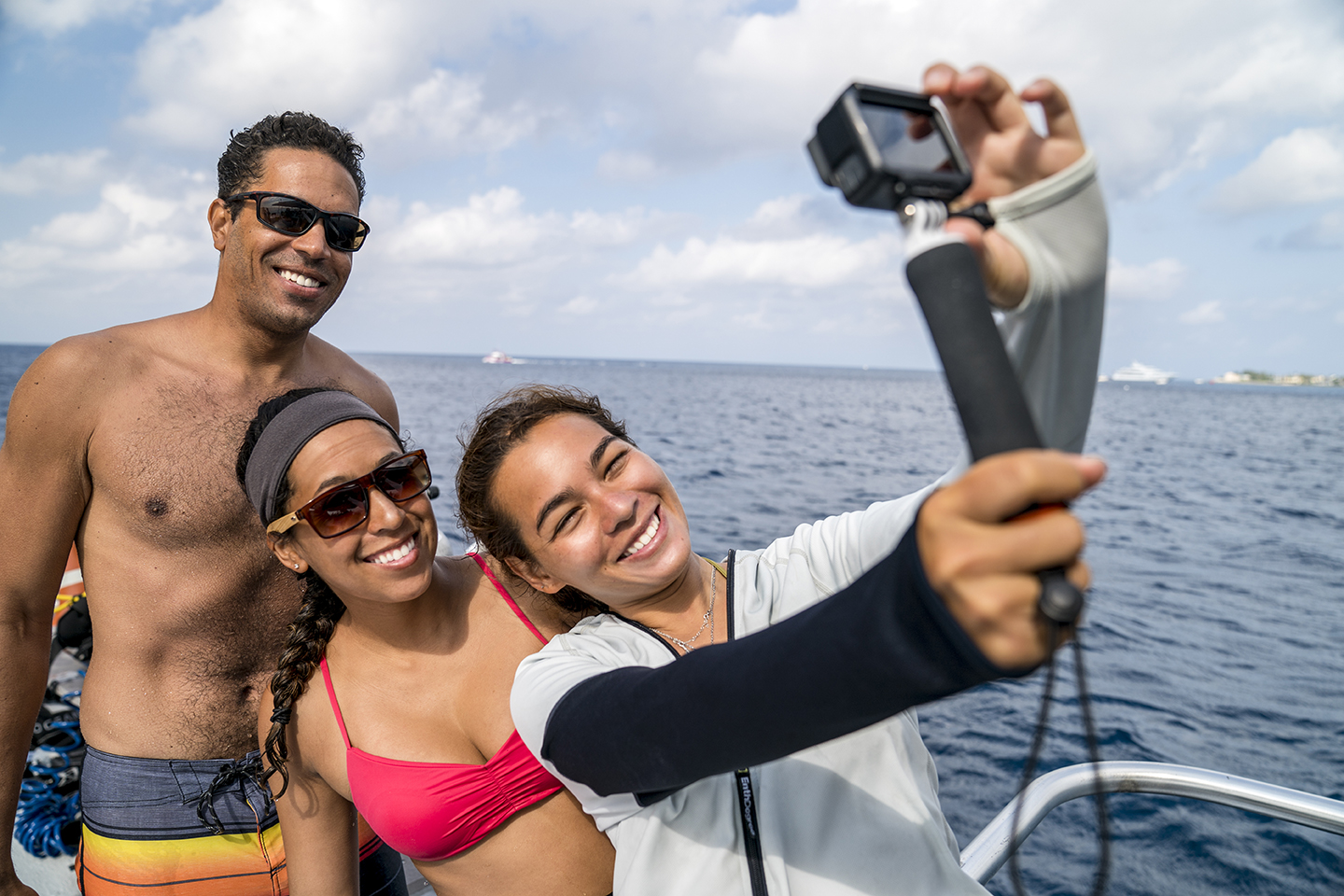 9. GoPro Camera or Accessories for a GoPro
Any diver or ocean lover would be thrilled to receive a GoPro or GoPro accessories as a gift for several reasons. The best underwater action cameras are great for capturing adventures and breathtaking moments, expressing creativity and allowing you to share your adventures with others (perhaps helping to convince family and friends to learn to dive).

An underwater filter pack, a telescoping pole or a diving rig are top, must-have GoPro accessories and some of the best gifts for divers who love photography.
10. An Underwater Housing for iPhone or Other Smartphones
Waterproof housings allow you to take photos and videos underwater using your existing smartphone. And even though the quality might not be as good as a camera designed for underwater shooting, it's a great option for recreational divers and beginners.
---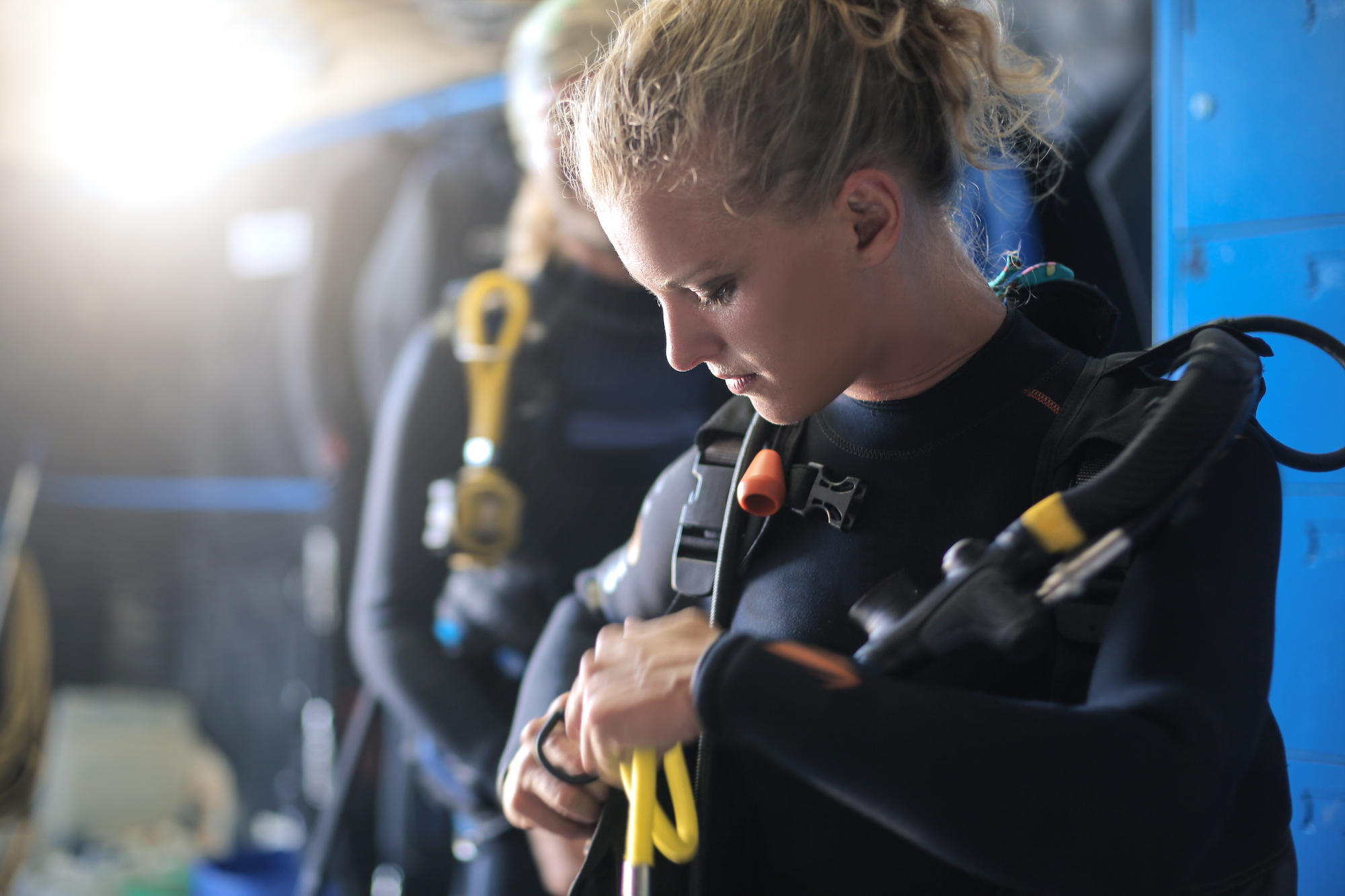 Pre-Dive and Post-Dive Accessories
Some divers can be especially hard to buy for because they already have a lot of the items on our list. To help ensure you find something for your scuba diving buddy, here are some other popular scuba diver gifts that many divers don't own — yet!
Warm, waterproof socks or quick-dry water shoes make a great gift idea for just about anyone who regularly gets their feet wet. Whether navigating rocky shores or wading through shallow waters, these smart shoes can increase comfort and accelerate dryness, resulting in greater enjoyment during aquatic adventures.
A scuba tank-carrying strap, wagon or gear trolley is a fantastic gift idea for avid divers. These practical accessories streamline the equipment transportation process.
Scuba tank-carrying straps provide convenience by evenly distributing the weight of heavy scuba tanks to reduce the amount of strain during journeys to and from dive sites. On the other hand, a wagon or gear trolley offers a hassle-free solution for transporting an array of diving gear. This eliminates the need for multiple trips and makes things more organized and easily accessible.
A wetsuit hanger is a great gift for divers and ocean lovers due to its practicality and benefits. After a dive or any in-water activity, a wetsuit dryer-hanger can be used to dry and air out a wetsuit more quickly. Looking after a wetsuit correctly can prevent odors and also extend its lifespan. These hangerss are available in a more basic style, as well as models which feature a built-in fan.
Changing out of a wet wetsuit can often be a challenge, especially when dealing with sandy or rocky surfaces underfoot. A specialized mat provides a clean and comfortable space for divers to change in without having to get their feet dirty or potentially damage their wetsuit. A changing mat makes changing, toweling off and the overall dive experience a lot more comfortable. Want a bigger gift? Consider pairing it with this cozy PADI x LEUS eco-friendly poncho.
---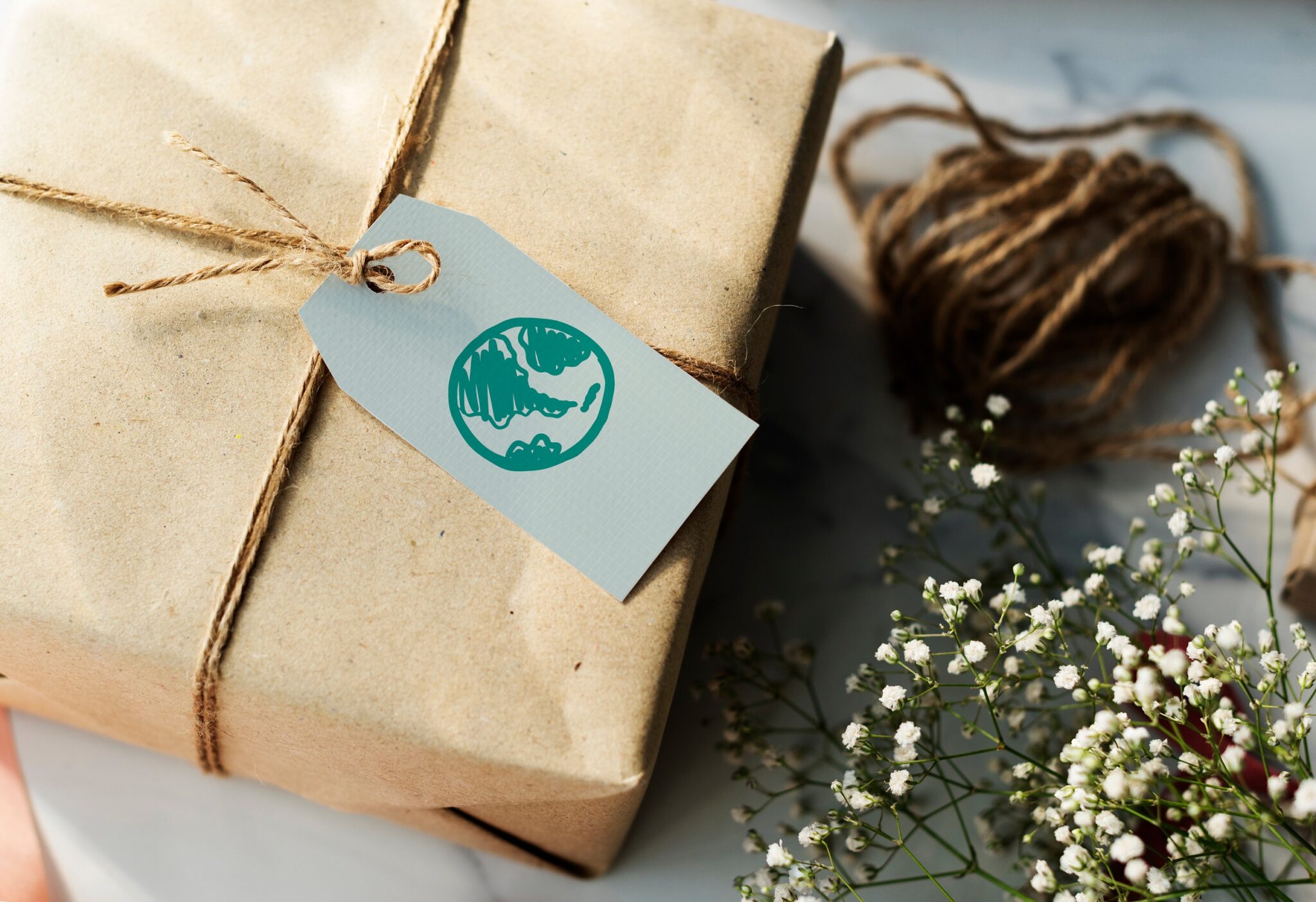 Remember to Wrap It Up Right!
Wrapping up marine-inspired gifts in fun, ocean-themed wrapping paper adds an extra layer of excitement and anticipation to the gift-giving experience. The vibrant colors and playful designs of the paper instantly set the tone for any adventure-filled surprise.
Try a combination of this scuba diver wrapping paper and tag stickers, or consider these eco-friendly alternatives to gift wrap.
---
Looking for More Scuba Gift Ideas?
If you didn't find the perfect gift, don't give up just yet. We have plenty more gift guides full of other gift ideas for scuba divers. From the best scuba diving books to a list of more than 60 diving gifts, we're sure the right one for your buddy is out there somewhere.
---
Related Reading