While we'll never get tired of seeing beautiful coral reefs and diving with the ocean's megafauna, every once in a while we crave something out of the ordinary. That's why we became scuba divers, after all. Luckily, the world is full of totally unique and amazing dives. In fact, visiting new places actually makes us healthier and happier people!
Below, we'll explore some of the best offbeat dive spots worldwide, and we'll tell you exactly how to book a scuba diving experience in those locations. Hint: It's as easy as searching for day trips and single dives on PADI Travel or downloading the PADI Adventures app.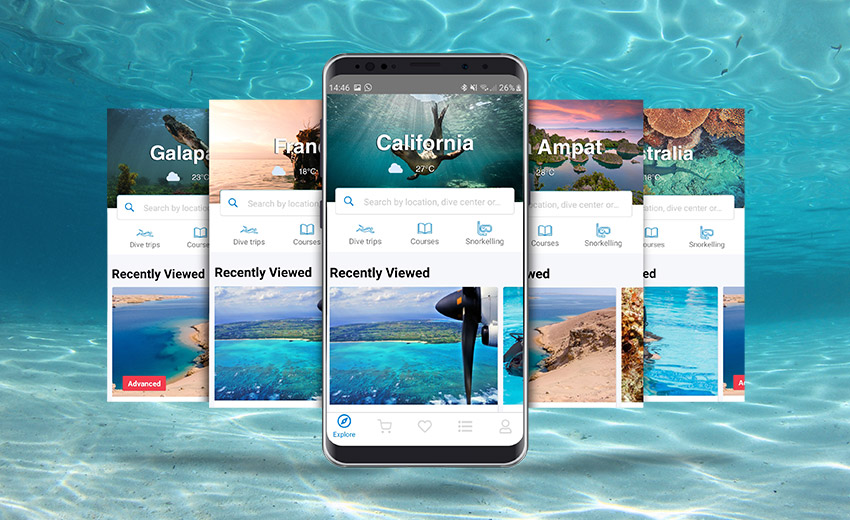 Whichever one of these 11 amazing dive sites you choose to visit, you're guaranteed to have a memorable experience. Get out there and #DiveLocal or add a few of these to your bucket list for future travels.
---
1. Scuba Diving in the Underwater Archaeological Park of Baia (Italy)
History buffs and wreck divers alike will love exploring the Underwater Archaeological Park of Baia. Due to a phenomenon known as bradyseism, the coastal stretch of an ancient Roman settlement has sunk and consequently been submerged. Popular sites include Ninfeo di Claudio, Villa a Protiro and Secca delle fumose. Divers from around the world come here to explore the buildings and traces of civilization that remain. If you're in the area, be sure to book your dives on the PADI Adventures app.
---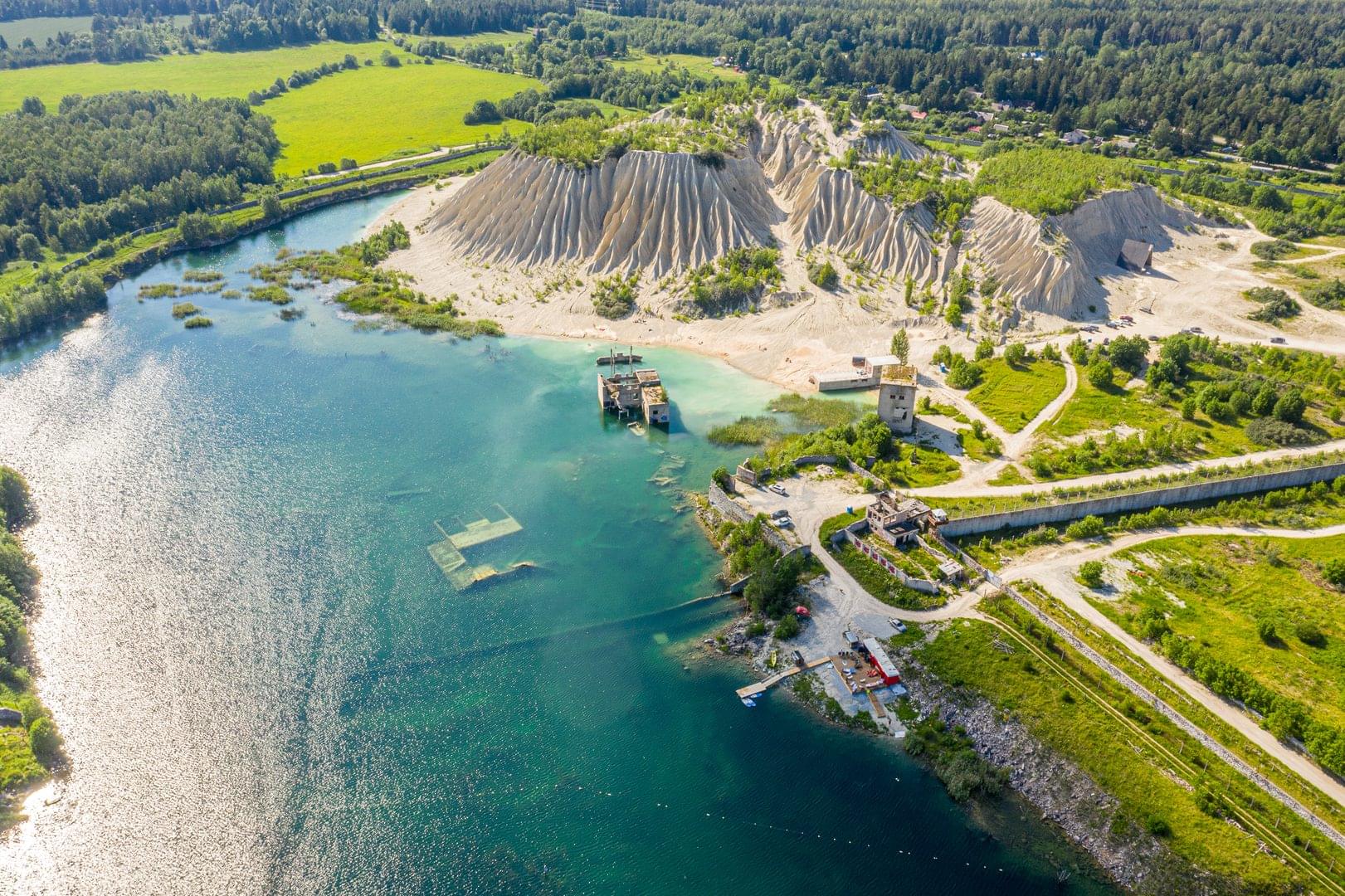 2. Intro Dive in Rummu Underwater Prison (Estonia)
Adventurecenter Rummu in Estonia is home to one of the most unique dive sites in the world. Here, you'll find a former Soviet labor camp and prison where prisoners of the USSR toiled day in and day out in the limestone quarry. Following the collapse of the Soviet Union, the site was abandoned and partially flooded. The buildings are still visible above the lake, like an island of history. Today, the Adventurecenter Rummu owns the area, which is now famous for its light blue water and attracts visitors who love all kinds of adventure sports, including scuba diving. By booking through the PADI Adventures app, visitors can enjoy dives along the sunken ruins of the prison and labor camp, getting a view of this historical place that few others have had the opportunity to see.
---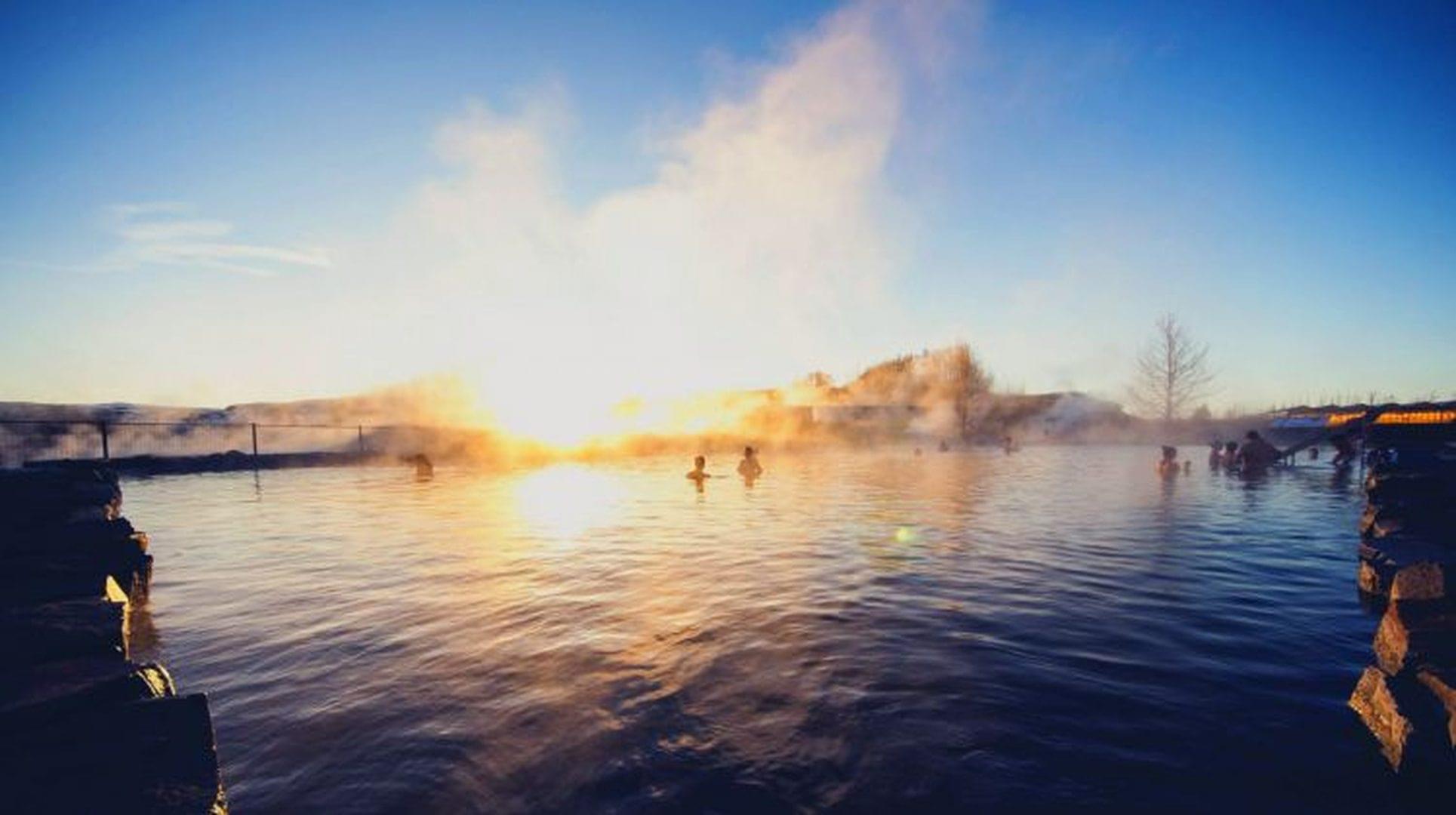 3. Two-Day Reykjavik Winter Diving Tour (Iceland)
With DIVE.IS – Sport Diving School of Iceland
You'll find more than just single dives on the PADI Adventures app. In some cases, you'll find entire day trips (or 2-day trips) designed to show you the best parts of any given region. That's exactly what this 2-Day Reykjavik Winter Diving Tour in Iceland does. You'll begin by diving at one of the most beautiful sites in the world, Silfra Fissure. Here you can swim in crystal clear water between the North American and Eurasian tectonic plates. Although it's an incredible experience, it is a cold one, so after your dive is finished, you'll be escorted to Laugarvatn Fontana Spa where you can relax and warm up. On day two, you'll dive into Davíðsgjá, Silfra's deeper and darker sibling and enjoy a trip to Iceland's unique northern lights observatory.
---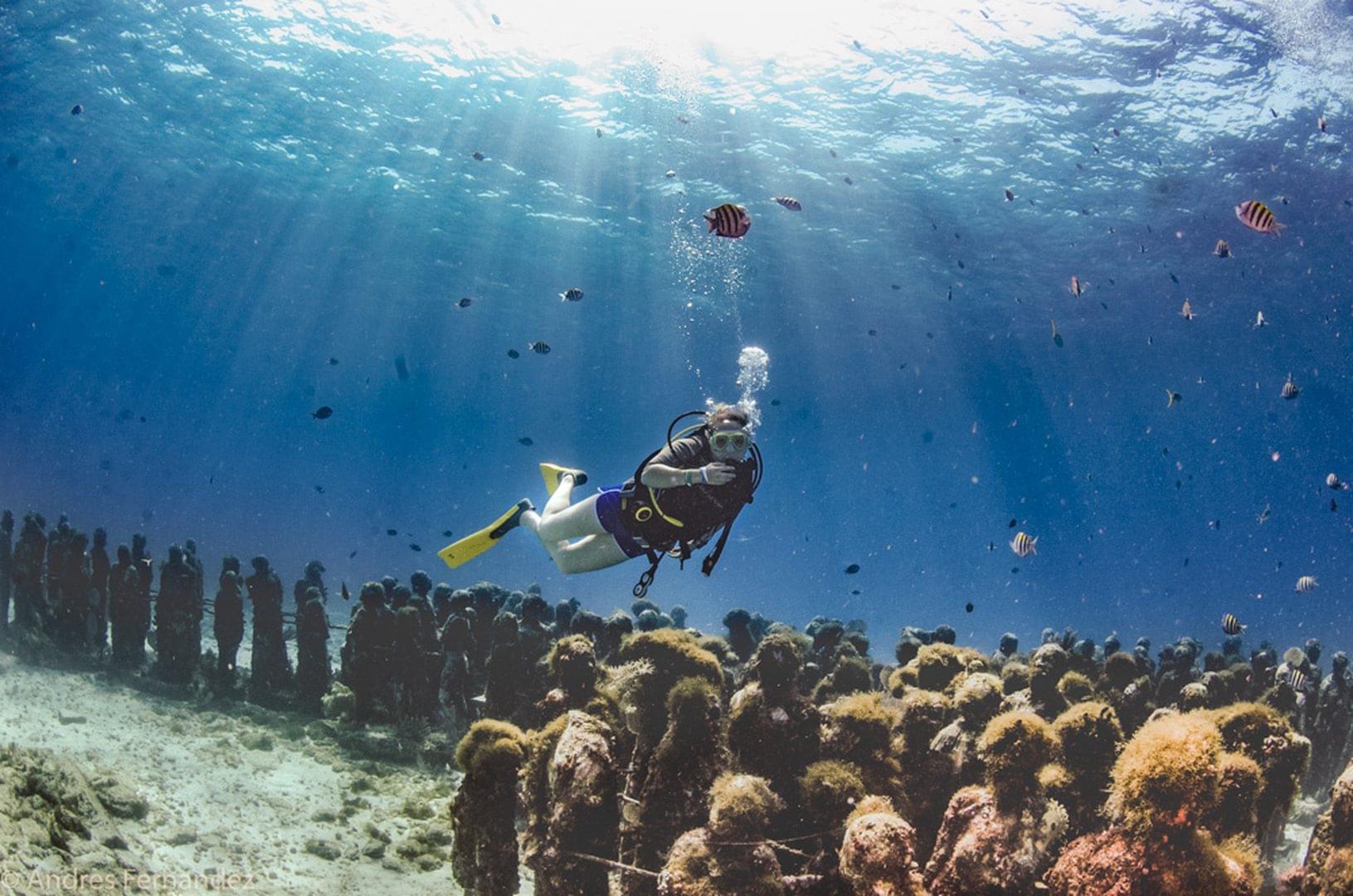 4. MUSA Underwater Museum Dive (Mexico)
With Squalo Adventures
Probably the most Instagrammable dive on our list, the MUSA Underwater Museum Dive allows divers to get up close and personal with Jason deCaires Taylor's sculptures. These installations aim to show the interaction between art and environment. They actually are made of a coral-friendly material that encourages the growth of a complex reef structure, giving marine life a new habitat. The sculptures, which represent human figures from the local area, are at a depth of about 9 meters (30 feet). Book your MUSA dives on PADI Adventures.
---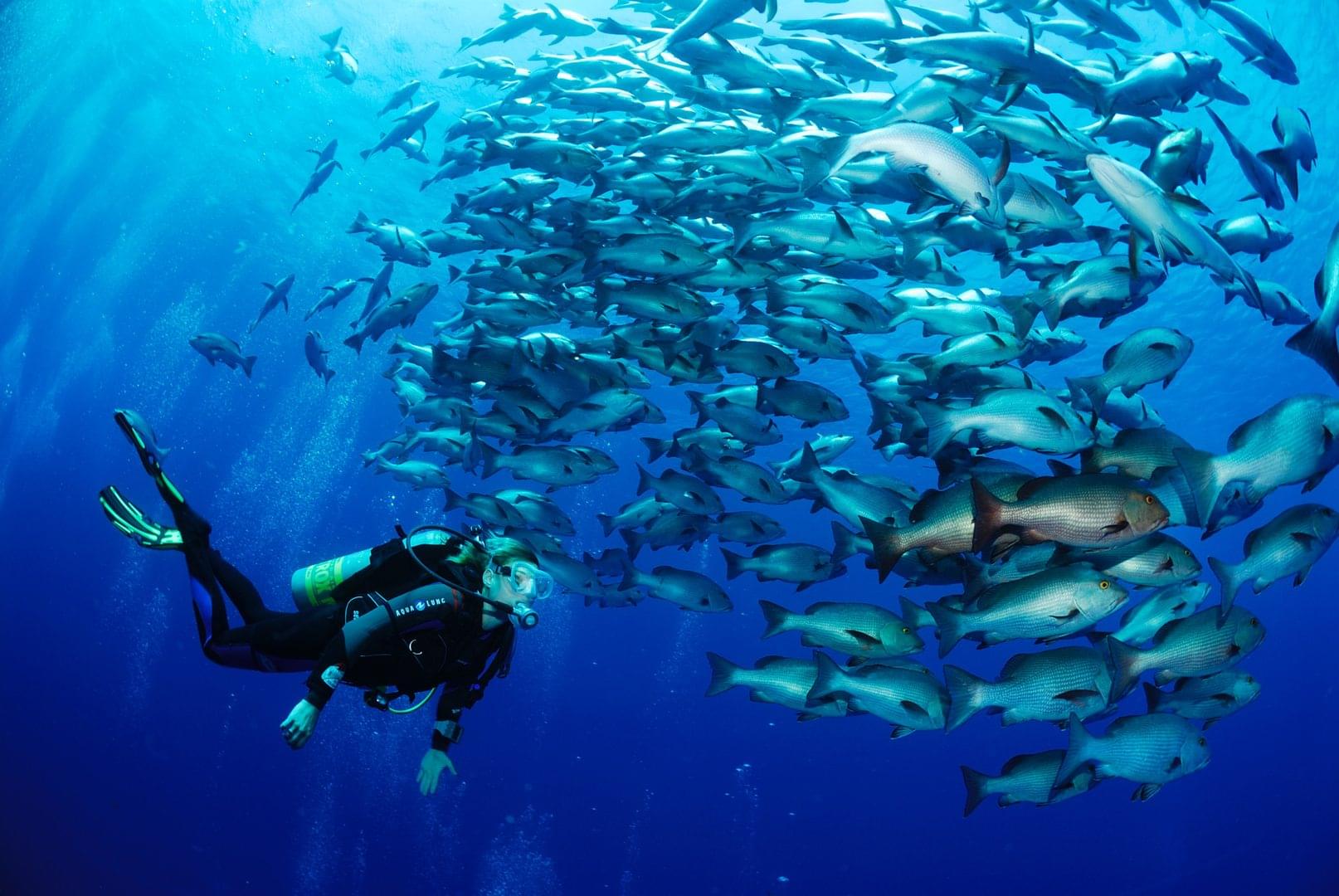 5. Full-Day Dive Trip to Ras Mohammed (Egypt)
When in northern Egypt, one of the dive destinations you don't want to miss is Ras Mohammed National Park. This area is known for its amazing wall diving with drop offs up to 1000 meters (approx. 3000 feet) deep. There are also plenty of fish (both big and small) and lovely corals lining the walls. And, the area is full of wrecks, including one that dropped a whole load of toilets in the ocean. Simply put, the diving is amazing and unexpected. On this trip, which you can book on PADI Adventures, you'll get to experience the best of Ras Mohammed, so you can see for yourself why it's consistently rated as one of the top dive spots in the world.
---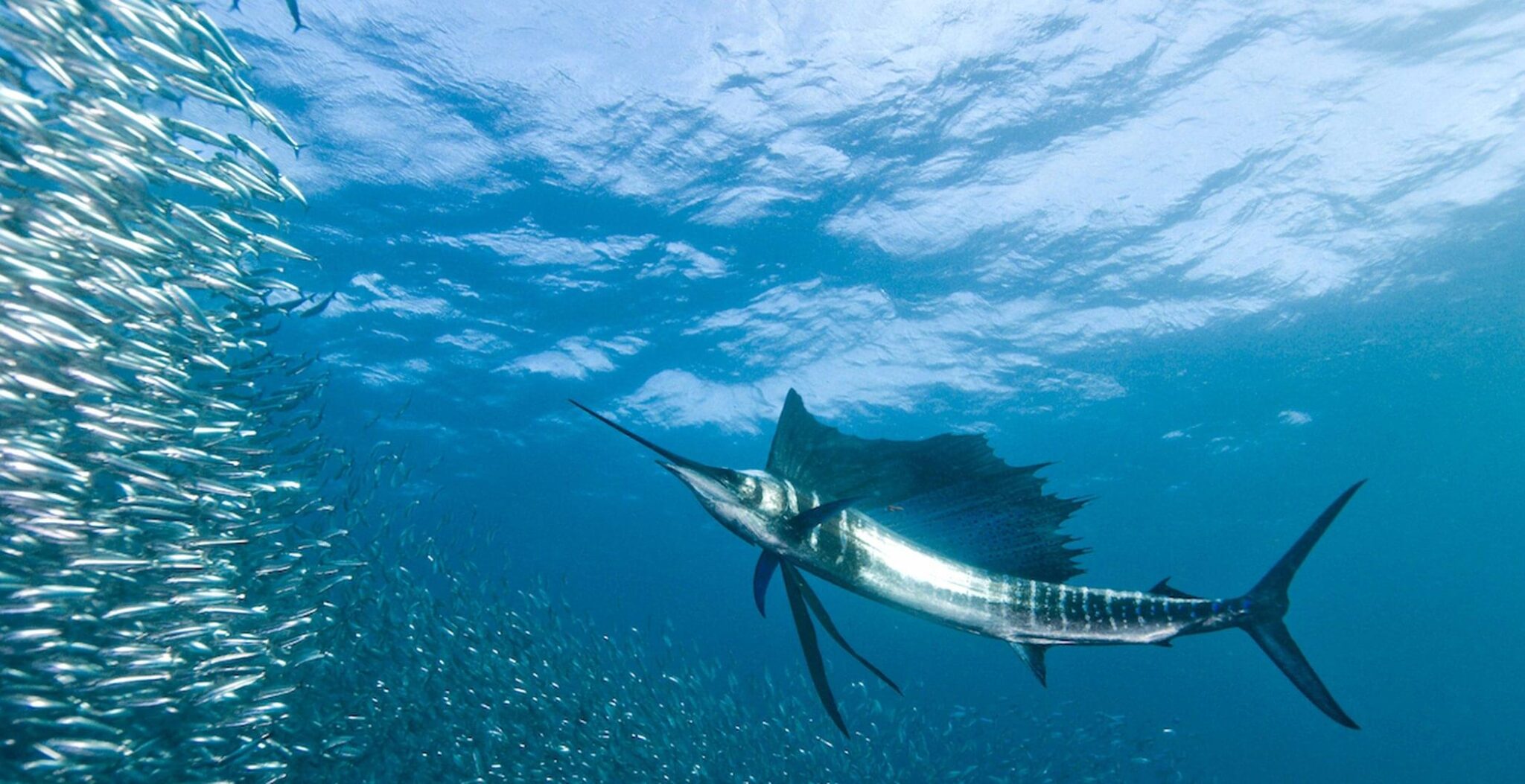 6. Sardine Run Dive Package (South Africa)
The South African Sardine Run deserves to be on your bucket list. Every year from May to June, the world's largest underwater migration takes place off the Wild Coast. Millions of sardines race to follow the cold water currents north, attracting hundreds of predators along the way. Divers have the opportunity to spot dolphins, sharks, whales, seals and marine birds chasing down bait balls. And now, thanks to PADI Adventures and PADI Travel, you can book this bucket list dive as either a day trip or as a full dive and stay package.
---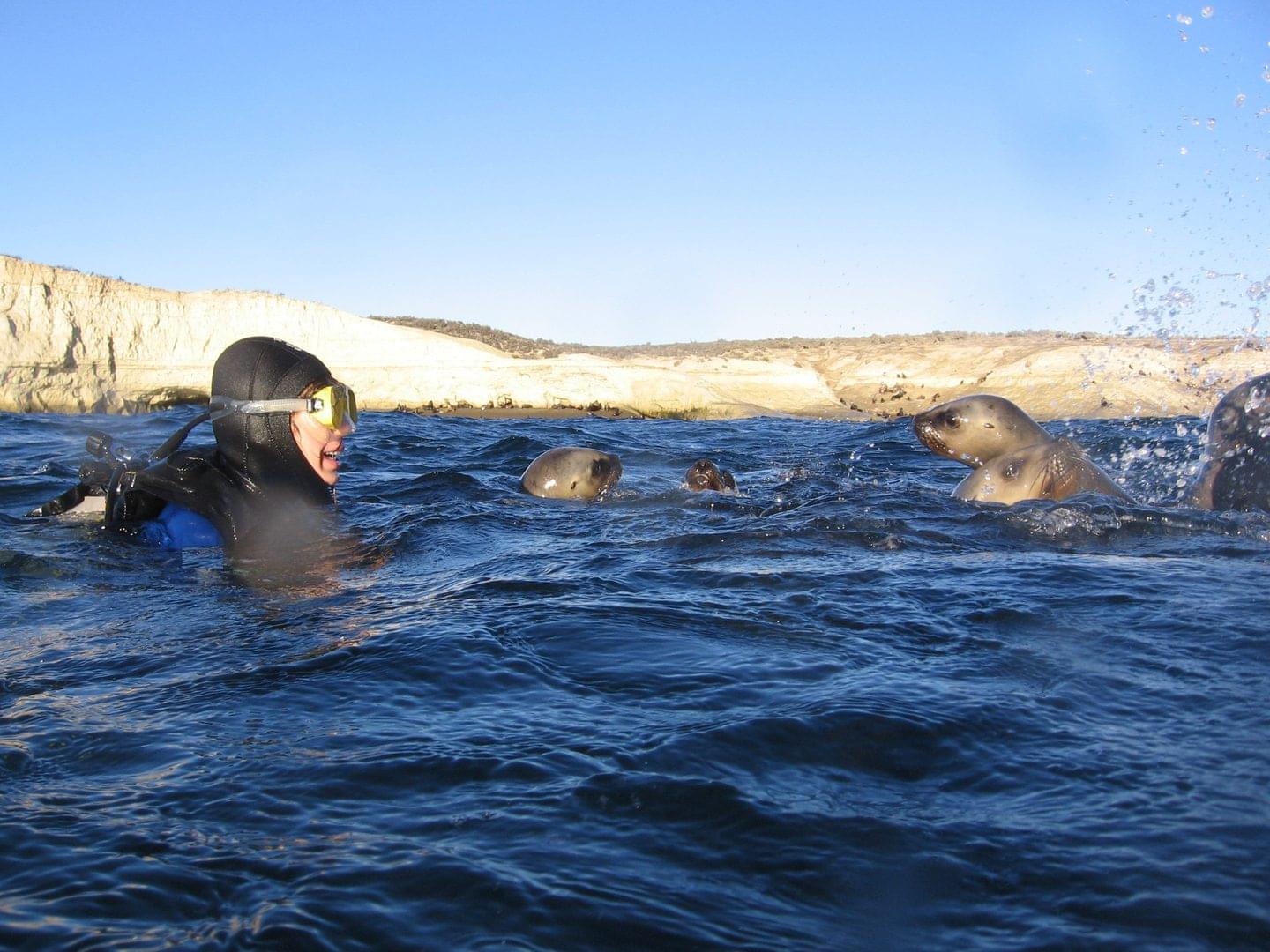 7. Sea Lions Dive + Shipwreck Trip (Argentina)
A day trip to dive with sea lions followed by an epic shipwreck exploration is something you'll never forget. And, with PADI Adventures in your pocket, you can experience such a dive trip on your next visit to Argentina. Punta Loma Nature Reserve is home to South America's only permanent sea lion colony. It's also an amazing diving destination with several dive sites scattered throughout the reserve, including the wreck of the Miralles. Local dive operators combine a trip to see the playful sea lions with another dive site in the area to give you a memorable, full-day trip, whether you're a local diver or visiting Argentina on vacation.
---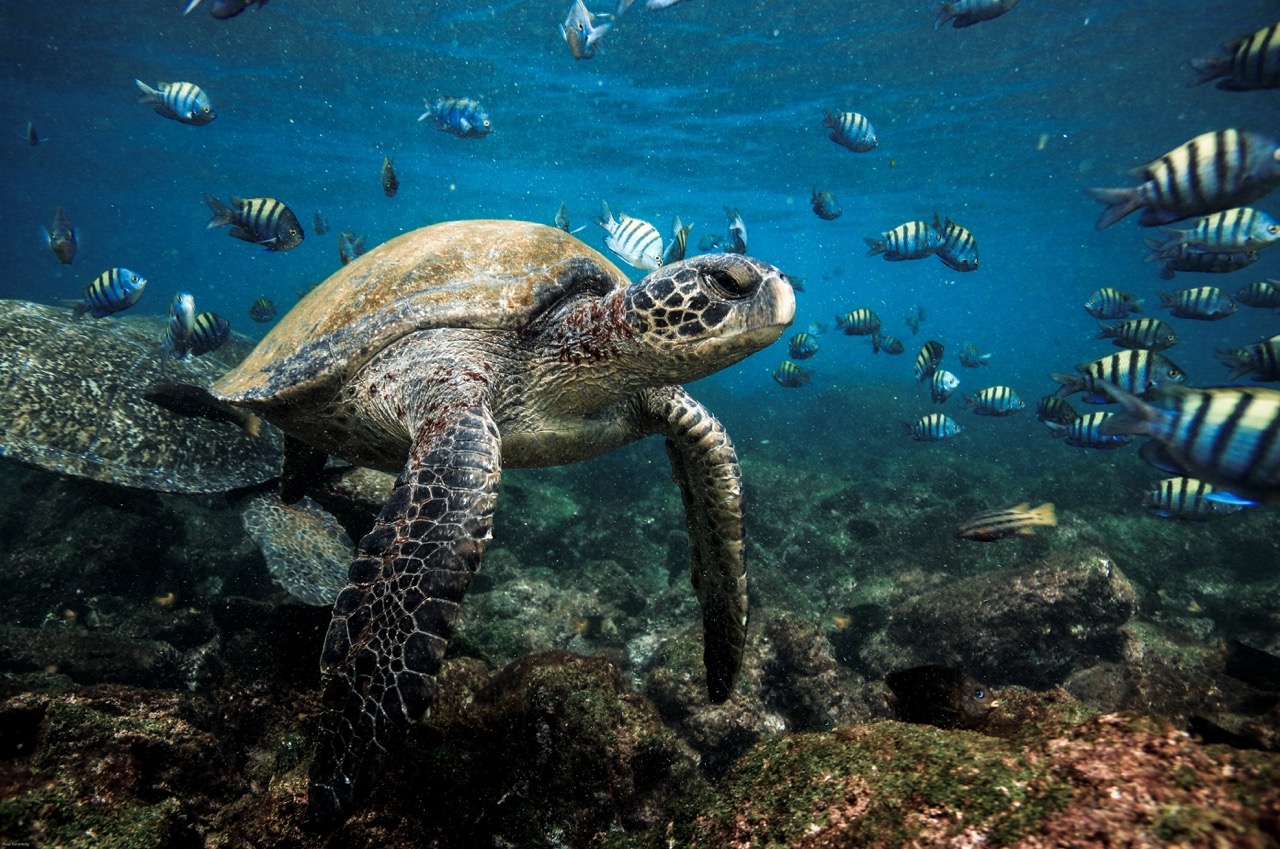 8. Diving Trip to North Seymour (Galapagos)
With Eagleray Tours Viajes Y Turismo
Although many divers choose to experience the Galapagos Islands in Ecuador by liveaboard, it's also possible to stay on land and see many of the islands' wonders. On this North Seymour diving day trip, which is available to be booked through PADI Adventures, you have the chance to spot several different species of sharks, including hammerhead sharks, Galapagos sharks, white tip reef sharks and black tip reef sharks. Sea lions, turtles, sting rays, eagle rays, mobula rays, Galapagos eels and barracuda are also often seen in the area.
---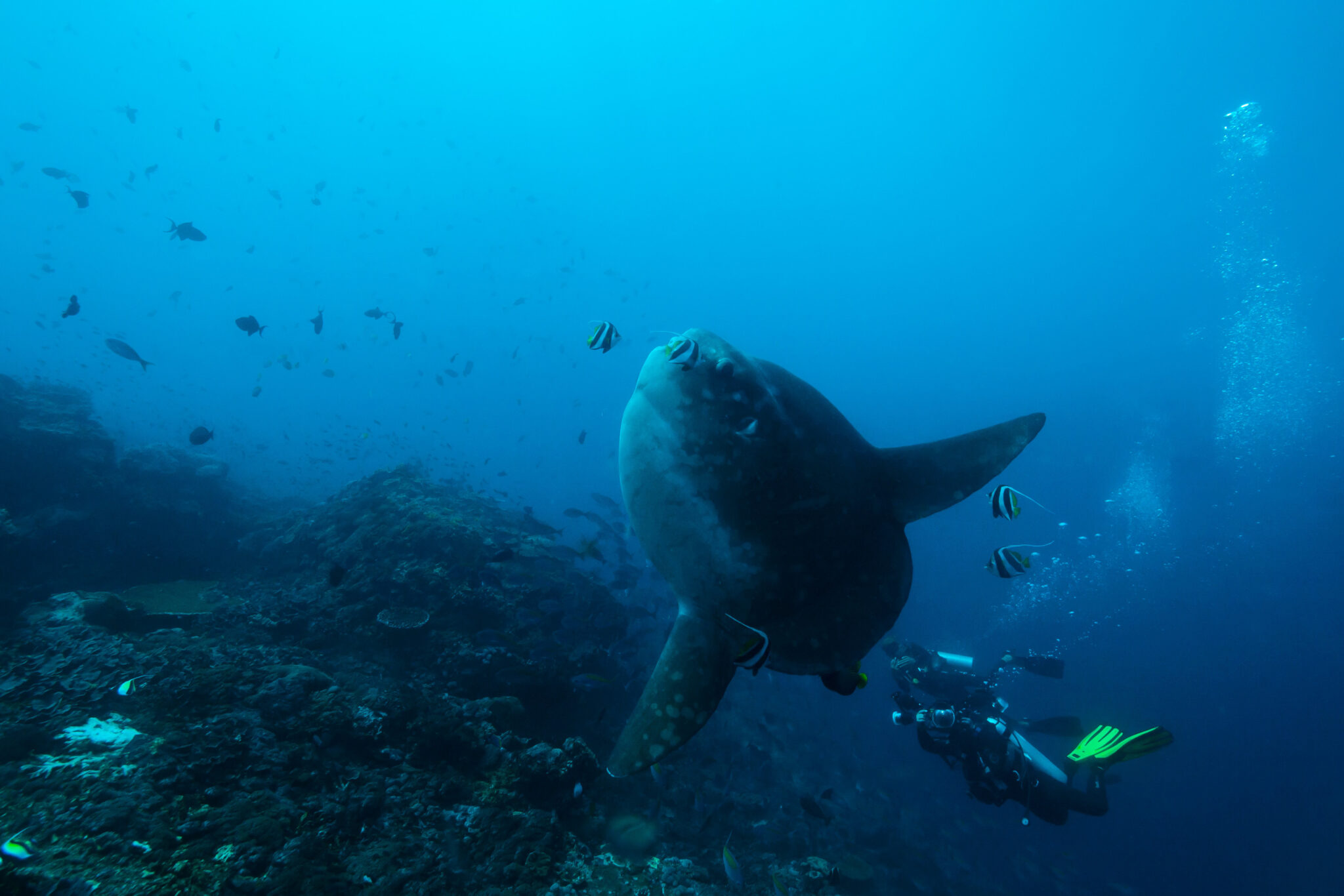 9. Nusa Penida Manta Point Dive Trip (Indonesia)
With Aquamarine Diving
Indonesia is an epic scuba diving destination, and the good news is that you don't have to travel far from the island country's major airports to find some of the best dive sites in the world. In fact, Nusa Penida is just a short boat ride from the country's second busiest airport on the island of Bali. This wild island and its two smaller neighbors boast a variety of dive sites where you have the chance to spot mola mola, reef fish and macro life. But, one of the best dive sites in the area is Manta Point, where you can swim with manta rays year round. The next time you find yourself in Bali, be sure to download the PADI Adventures app for easy dive booking at your fingertips.
---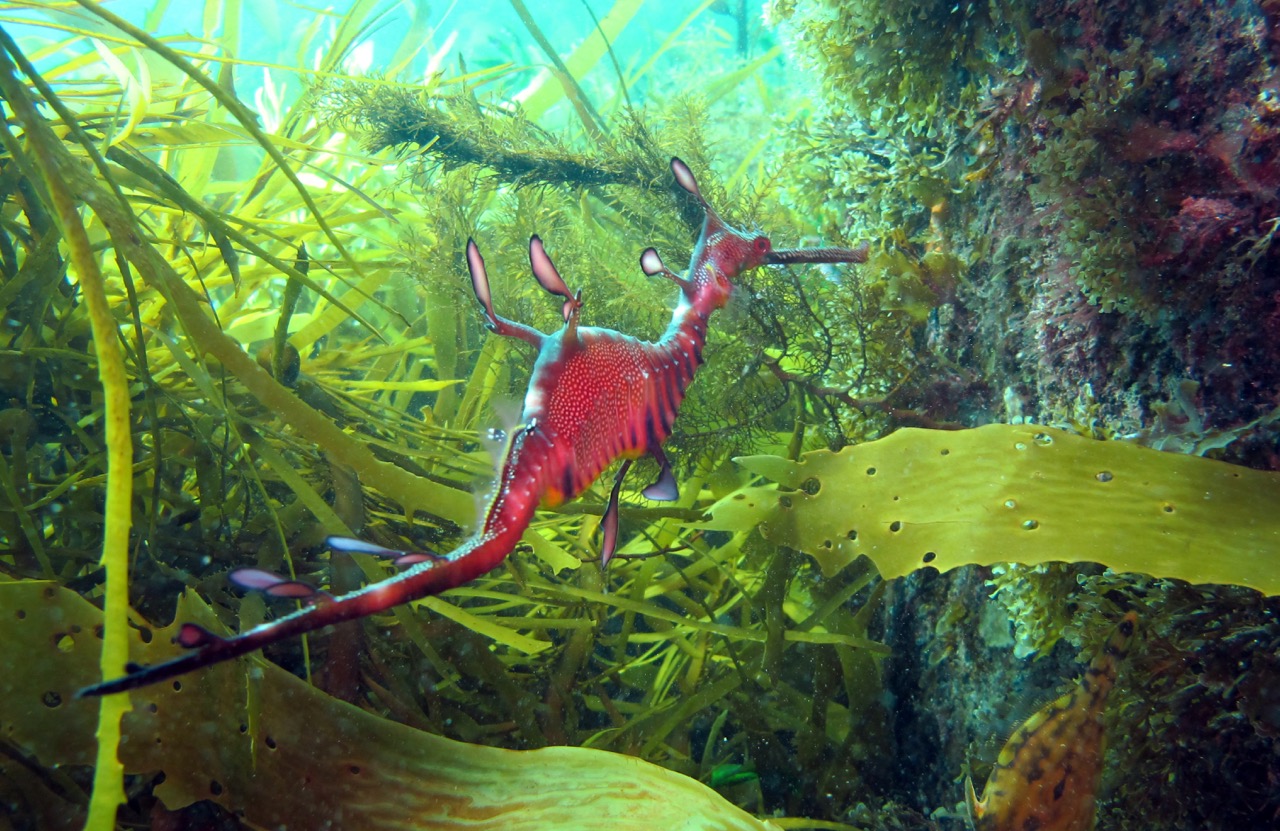 10. Dive with Sydney's Sea Dragons (Australia)
With Abyss Scuba Diving
Only found in southern Australian waters, the weedy seadragon is a positively enchanting mix between a seahorse, a dragon and a fish. Divers in the area are lucky enough to be able to spot these weird and wonderful creatures in their natural habitat. If you'd love to see one but aren't sure where to start, book this dive through PADI Adventures. The trip will start with an education in how to spot weedy sea dragons, and then your guides will teach you a little bit about these unique creatures. After that, in the water you'll go to experience the magic for yourself.
---
11. Marine Conservation Certification Package (Mexico)
With Cabo Private Guide
As divers, it is one of our missions to help save the ocean and equip ourselves with useful knowledge on how to do so. If you're fascinated by ocean conservation but are not sure how to get stuck in, this PADI Adventure in Cabo San Lucas, Mexico is ideal for you. You'll learn how to help the ocean on every dive by earning three PADI AWARE certifications. Plus, you'll get to put your knowledge to use with two fun dives in Cabo Pulmo National Park. The whole Adventure takes four days and is taught in a small group setting.
---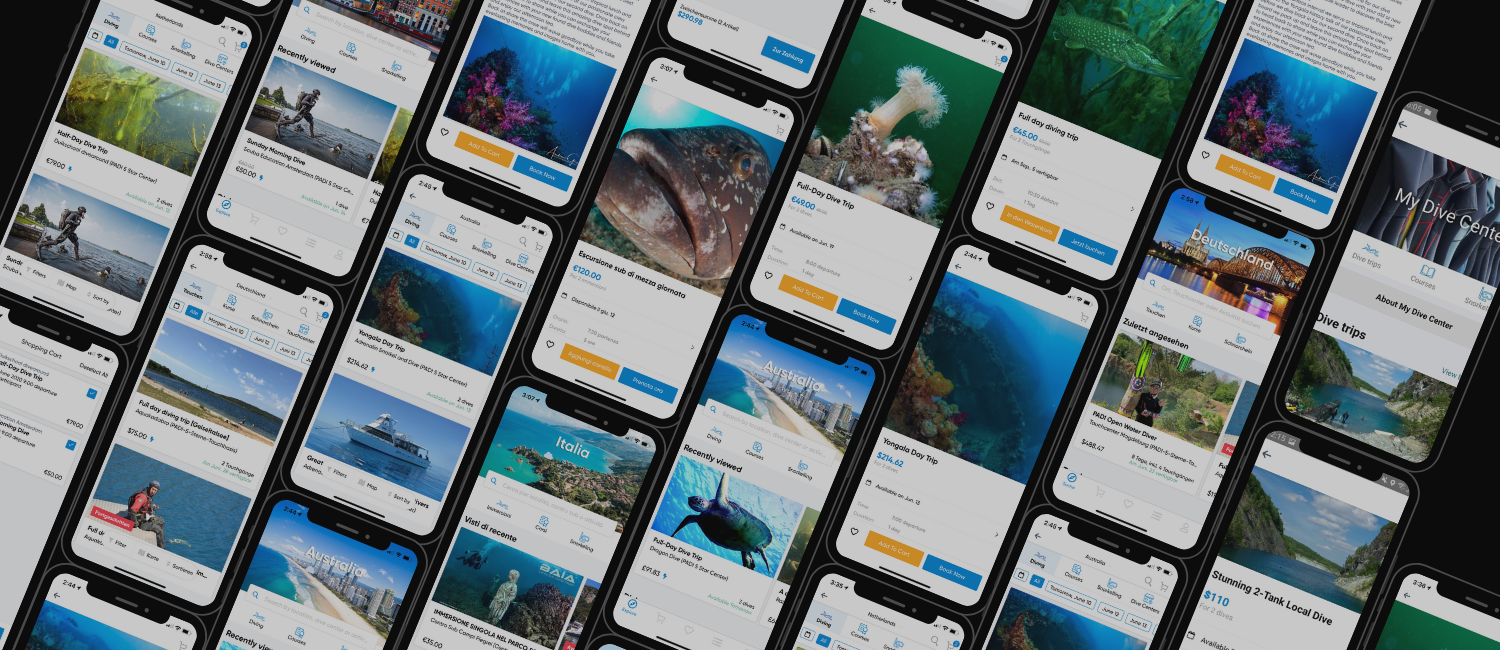 How to Book PADI Adventures
PADI Adventures makes booking diving easy, fun and convenient – wherever you are in the world! There are two ways to book your adventures, either on the PADI Adventures app or using the online PADI Travel website.
Firstly, for Adventures on the go, wether you've just arrived in a new destination or are out and about, the PADI Adventures App is the way to go. Simply download the app from the Google Play Store or the Apple App Store, and get diving! It's easy to navigate, and you can choose between dive trips, courses and even snorkeling from your smartphone.
Alternatively, if you're dreaming of Adventures while sitting on your computer or laptop, head to the PADI Travel website. Select any destination in the world, and explore everything available to you. You might even discover an after-work dive adventure just around the corner from your office!
---
Time to Get Exploring!
Booking these totally unique dives has never been easier. From meeting sea dragons in Sydney to unforgettable shark adventures in the Galapagos, PADI Adventures opens up a world of underwater discovery. The PADI Adventures app is available on the Google Play Store and the Apple App Store. Download it now, and dive into new adventures!