Whether you are looking for information about PADI eCardTM, how to replace your PADI® certification card or how to update the photo or legal name on your card, you've come to the right place. Read on to learn:
The updates about receiving your digital PADI certification card (PADI eCard)
The fastest way to get a replacement PADI card
How to update the photo or name on your PADI card
How to upgrade a Junior diver certification
What to do if your PADI card or eCard hasn't shown up
---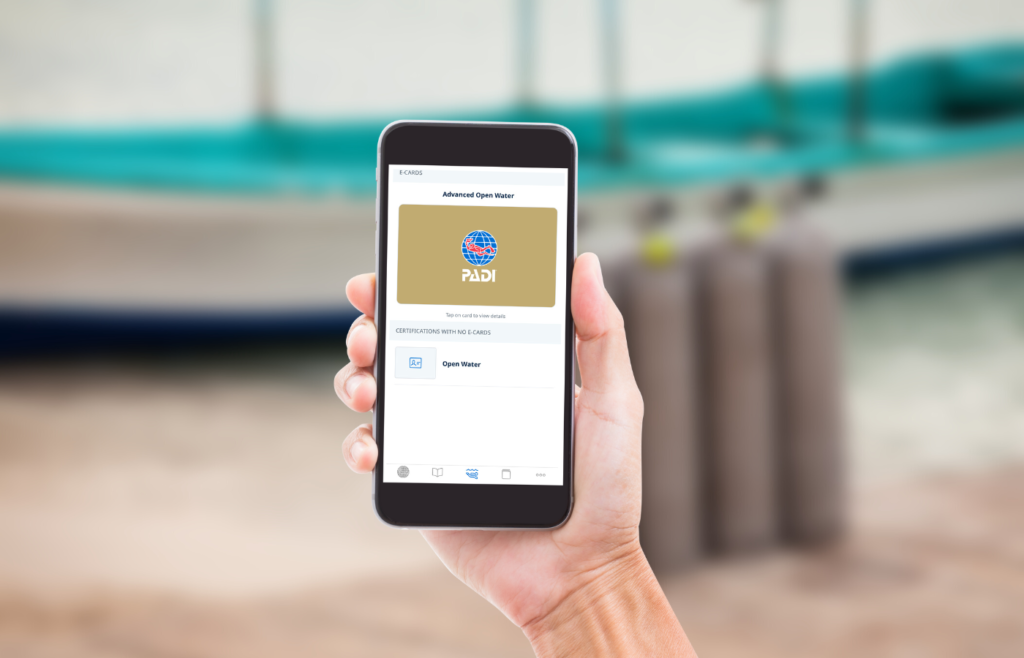 PADI eCard
Beginning in January 2023, all new PADI divers and members will receive their credentials with the PADI electronic certification card, the PADI eCard, instead of receiving a physical card. PADI student divers who complete a certification, in addition to new professional-level credentials issued, will all receive a PADI eCard.
Why is this happening? For several positive reasons all in the name of efficiency, sustainability and convenience! This change enables fast and convenient processing, minimizes delays, and provides a better customer experience. Furthermore, PADI eCards reduce the use of plastic helping protect and preserve the ocean.
What is a PADI eCard?
A PADI eCard is an electronic version of the traditional, plastic diver certification card, and is available at no cost for certifications processed after January 10, 2023. It displays all the information instructors and dive operations need to verify your scuba certification. For divers whose certifications were processed prior to January 10, 2023, PADI eCards can be purchased here.
How do I receive my PADI eCard?
You will receive your new credentials within 24 hours. There are two pathways to access your certification credentials: through the PADI AppTM and via PADI.com.
To obtain your PADI eCard, first sign in using the same unique email used to process your certification card. Then:
Download the PADI App from Apple App Store or Google Play Store
Launch the PADI App
Sign in with PADI username and password
Alternatively, you can also view your certification credentials via PADI.com by selecting "Sign In" and "Credentials," or by visiting https://learning.padi.com/certifications.
My PADI eCard isn't showing up…
If you are having trouble downloading your PADI eCard, follow the steps below:
Confirm you have a strong data/internet connection
Remove and redownload the PADI App
Download the PADI App for Apple® iOS devices
Download the PADI App for Android™ OS devices
Restart your device, open the PADI App and select the PADI eCards button. Click update.
If the steps above do not fix the problem, contact the Customer Relations team at your local PADI Office. Please include your full name, date of birth, the email address you use to log in to the PADI App and the eCard certification level you are inquiring about (ex. Open Water Diver, Advanced Open Water Diver, Rescue Diver, etc.).
PADI Americas: [email protected]
PADI Asia Pacific: [email protected]
PADI Europe, Middle East and Africa: [email protected]
---
PADI eCards for 10 to 13 Year Old Divers
Newly certified divers under 10 years old will automatically receive a physical certification card. Divers 10 to 13 years old will be prompted to sign in through the PADI App or through PADI.com and input a guardian email address.
---
What if I want a physical PADI certification card?
Physical cards are still available for purchase through the Replacement Card process or by contacting your local PADI Customer Relations department. Physical PADI certification cards are made from 70% recycled plastic.
---
How to Order a Replacement PADI Certification Card
Lost your PADI certification card? Don't worry, ordering a replacement is easy; you don't even need your PADI certification number. Contact any PADI dive shop or order a new PADI card online. In either case, you'll use your name and date of birth to locate your student record.
Please note: you can't order a replacement card online for someone else. To order a new PADI card for someone other than yourself, contact a PADI dive shop for assistance.
How much does a new PADI card cost?
The cost to replace your PADI certification card varies depending on certain card types and designs. For example, some card designs cost a little more because the price includes a donation to support the conservation efforts of PADI AWARE Foundation™.
Lastly, the cost to buy a replacement card from a PADI Dive Center or Resort may be different than the cost to buy directly from PADI. All PADI Dive Centers and Resorts are independently owned and operated.
Are there any promotions or promo codes for PADI certification cards?
Sign up for PADI Club and get 25% off a new, physical certification card or replacement card once a year. PADI Club is your way to stay connected and active as a diver, even when you can't get in the water. Plus, you'll benefit from loads of other perks, including 20% off eLearning, discounts on PADI Gear and a free ReActivate program.
What if I've lost my PADI card and need a replacement fast?
You can access your PADI eCard at any time, since they now come with your certification. Remember, the PADI eCard is issued within 24 hours after completing a course. This means even if you're waiting for a replacement card to come in the mail, you will always have access to your PADI eCard using the PADI App or by signing in on PADI's website. Physical replacement cards are printed and mailed within 2 business days, but can take two weeks or more to arrive depending on the mail service in your area.
---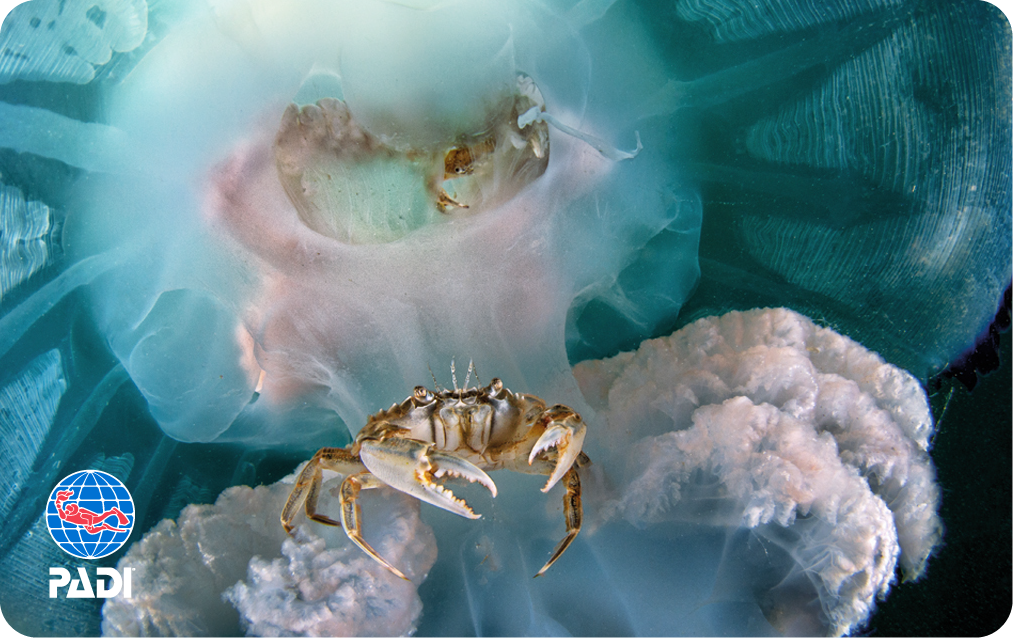 PADI Certification Card Photos – What You Need to Know
When ordering a new PADI certification card you have the option to add a new photo. To update the photo on your certification card, please ensure the new image meets the specifications below:
Do not wear dark glasses, a hat or anything that obscures your face
Use a photo with a blank background
Crop the photo so it only shows your head and shoulders
Save the photo as a .JPG file
Compress the image so it is 350 kb or smaller
How long will it take for my new physical PADI card to arrive?
Physical replacement cards are printed and mailed within two business days, but delivery can take 14 days or more depending on the mail service in your area. If more than one month has passed since you ordered your card
…and you ordered from a PADI Dive Shop: the dive center or resort may have your card. If not, ask them to verify the mailing address submitted for your certification. If the mailing information is correct, contact PADI Customer Relations (see below).
…and you ordered online: contact your regional PADI Customer Relations department.
PADI Americas: [email protected]
PADI Asia Pacific: [email protected]
PADI Europe, Middle East and Africa: [email protected]
In your email, please include your full name, date of birth and the certification level you're inquiring about (Open Water, Enriched Air Nitrox, etc.).
---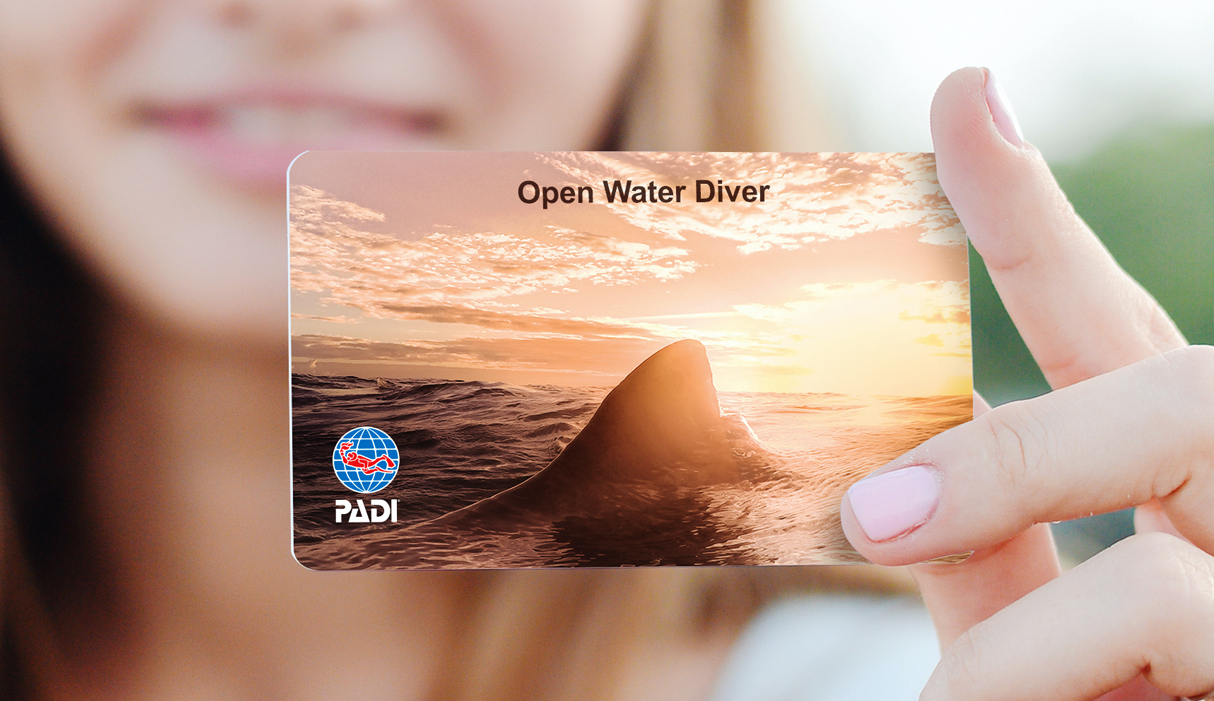 Can I dive without my PADI certification card?
PADI Dive Centers and Resorts can look up your PADI certification info online. But if you're diving with an operation that isn't PADI or if there is a poor or non-existent internet connection, you might miss your dive. It's better to be prepared and carry your proof of certification with you. Asking the Divemaster to look up your certification info on their phone while they're trying to get the boat loaded and ready to depart is discourteous. Having your certification card or eCard at the ready is the responsible, respectful thing to do.
---
How do I change my name?
If you've had a legal name change, send any relevant legal documentation to your regional PADI Customer Relations department (see email addresses above). Once your information has been updated in our system, you can order a replacement card with your new name.
---
How do I get a PADI card that doesn't say 'Junior' on it?
To convert a Jr. Open Water Diver certification (or any other Junior diver certification) to an adult certification, simply order a new card. Any replacement cards purchased after the diver has turned 15 will not have the Jr. Diver designation. When ordering online, choose any Junior certification from your student record. The system will automatically generate a new card without 'Jr.' on it.
---
Do PADI certifications expire?
No, your PADI certification never expires; but if you've lost your certification card, that may be a sign that too much time has passed since your last dive.
If you haven't been diving in a while, a scuba refresher program will help you dive into your next adventure with confidence. PADI ReActivate® includes a new certification card that shows both your original certification date and the date of your refresher training.

How long is a while?
If you haven't been diving in six months or more and have fewer than 20 lifetime dives, a pool session with an instructor and knowledge review are strongly recommended.
If you're an experienced diver with 60+ dives in your logbook, you may not need a refresher unless it's been more than a year since your last dive.
Here are 7 Signs You Need a Scuba Refresher.
---
Further Reading