Scuba diving can offer up some truly unforgettable experiences. Whether it's swimming alongside friendly sea lions, coming face-to-face with a plankton-slurping whale shark or just being mesmerized by a fish-filled coral reef, the hobby is full of priceless gifts from the natural world.
With priceless gifts and unforgettable experiences in mind, there are few better answers to the challenge of finding a unique and potentially life-changing gift idea than a scuba diving experience. What could be better than the opportunity to take a breath underwater and explore everything under the water's surface? In this article, we'll look at:
So let's start by looking at why the best birthday, holiday or just-because gift ideas are not actually physical products, but experiences.
CYBER MONDAY SALE!!
Is there a dive specialty your favorite dive buddy would like to try? Discover their unique diving aptitude and explore new depths with PADI Deep Diver, extend their bottom time with Enriched Air Diver (Nitrox), or watch the underwater world come to life under the glow of their light with Night Diver. Take 20% OFF eLearning Specialty Courses!
Use Code: CYBER20
---
Why Gifting an Experience is the Right Way to Go
Don't get us wrong, physical gifts definitely have a time and place. But how incredible is it to be able to give someone something completely new to try (and possibly be there to do it with them)? There's nothing better than the thrill of learning a new skill. It can open your eyes to a whole new world of adventure.
Here are 8 reasons to consider the gift of adventure over something physical:
Experiences make you happier. Doing things makes you happier than owning things — It's a FACT!
Experiences are a green gift. Memories of great trips never wear out and won't get thrown out. Clothes, gadgets, and material objects may one day end up in a landfill (or the ocean).
Experiences make and strengthen bonds. The gift of exploration is a way to meet new people. It's also a great way to strengthen existing friendships with your family or friends.
Experiences can't be taught in classrooms. Physically doing things changes you in ways that screens or books can't.
Experiences expand horizons. Experiences give you new places to explore. Plus, they can open your eyes to issues the world is facing, such as endangered animals or ocean plastic.
Experiences can grow hobbies. Love photography, history or the natural world? Scuba experiences allow your hobbies to grow in a whole new direction below the water's surface.
Experiences can define you. Scuba diving is a sport which can lead to extraordinary things. You could become a PADI Pro, volunteer with the ocean or just become a life-long recreational diver!
Experiences are unique! No two experiences are ever going to be exactly the same. Gifting someone something truly unique is priceless.
Convinced that a scuba diving experience is the way to go? Great! The next step is to find the right one.
---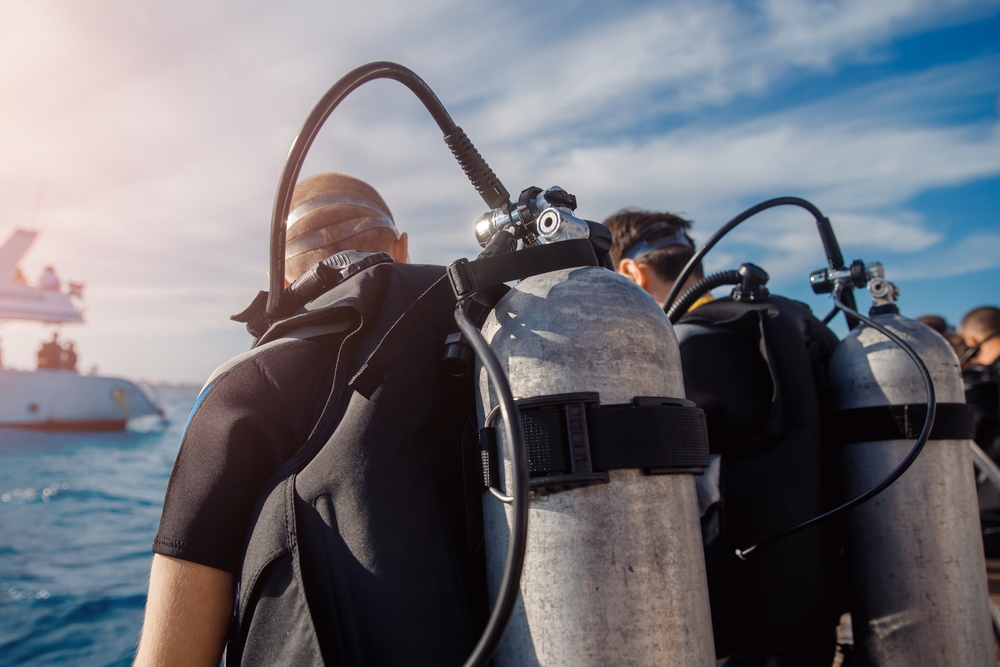 How to Choose the Right Scuba Diving Experience or Course to Give as a Gift
Not sure which scuba diving gift certificate is best suited to your diver? Let us help you out. Below, you'll find our most popular courses, in addition to information about each one and who they're best suited to. From complete newcomers looking to try diving for the first time to experienced divers who are ready for a challenge, there's a PADI eLearning® scuba diving gift card for every diver!
1. Discover Scuba Diving Experience
Ideal for: Newcomers, first-timers, bucket-listers and anyone who wants to try diving.
Enter the PADI Discover Scuba Diving® experience. These scuba diving experiences cover basic scuba skills and dive gear before offering a taster of breathing underwater. This introduction session is the perfect gift for budding adventurers and bucket listers looking to tick off 'try scuba diving!'
It's worth noting that your local PADI dive shop may sell vouchers for private Discover Scuba Diving experiences. If you know of anyone who might like to try scuba diving, a Discover Scuba Diving® experience is a fun and relaxing way for them to take their first breath underwater.
2. PADI Open Water Diver Course
Ideal for: Anyone wanting to become a PADI-certified scuba diver!
PADI Open Water Diver is the first level of scuba certification. The opportunity to become a PADI-certified diver is, in our opinion, the greatest gift for anyone who is passionate about the ocean, loves an adventure or just wants to try new things.
In addition to the PADI eLearning®, this course requires confined and open water dives taught by a PADI Instructor. The receiver of your gift will need to be able to fit these into their schedule and budget at a PADI Dive Center of their choice.
By the time the course is complete, your recipient will be a certified diver with the skills and knowledge to dive home or abroad and be an ambassador for the underwater world.
3. PADI Advanced Open Water Diver Course
Ideal for: Certified PADI Open Water Divers wanting to take the next step.
If you know a PADI Open Water Diver looking to take the next step on their journey, the PADI Advanced Open Water Diver course is the way to go.
This course is designed to build on the skills learned in the PADI Open Water Diver course. In addition to the eLearning, the course involves five dives, covering underwater navigation, deep diving (beyond the 18m/60ft maximum of the Open Water Diver course) and three other diver-chosen specialty dives.
Optional dive specialties include: Dive Against Debris, Dry Suit, Enriched Air Nitrox, Fish Identification, Night, Peak Performance Buoyancy, Search & Recovery, Underwater Naturalist, Wreck Diver and Digital Underwater Photography.
4. Enriched Air (Nitrox) Diver Specialty Course
Ideal for: Certified PADI divers wanting to maximize dive times.
The Enriched Air (Nitrox) Diver Specialty course is the most popular PADI Specialty. This makes it one of the best scuba courses to gift certified divers. Enriched air, known as Nitrox or EANx, contains less nitrogen than regular air. Breathing less nitrogen means divers can enjoy longer dives and shorter intervals between dives.
After finishing the PADI eLearning independent study, divers will need to go to a dive shop to learn how to analyze a tank, fill out an enriched air log, and set up their dive computer for Nitrox. There are also two optional dives, so this is an excellent option for cold winter months or landlocked divers.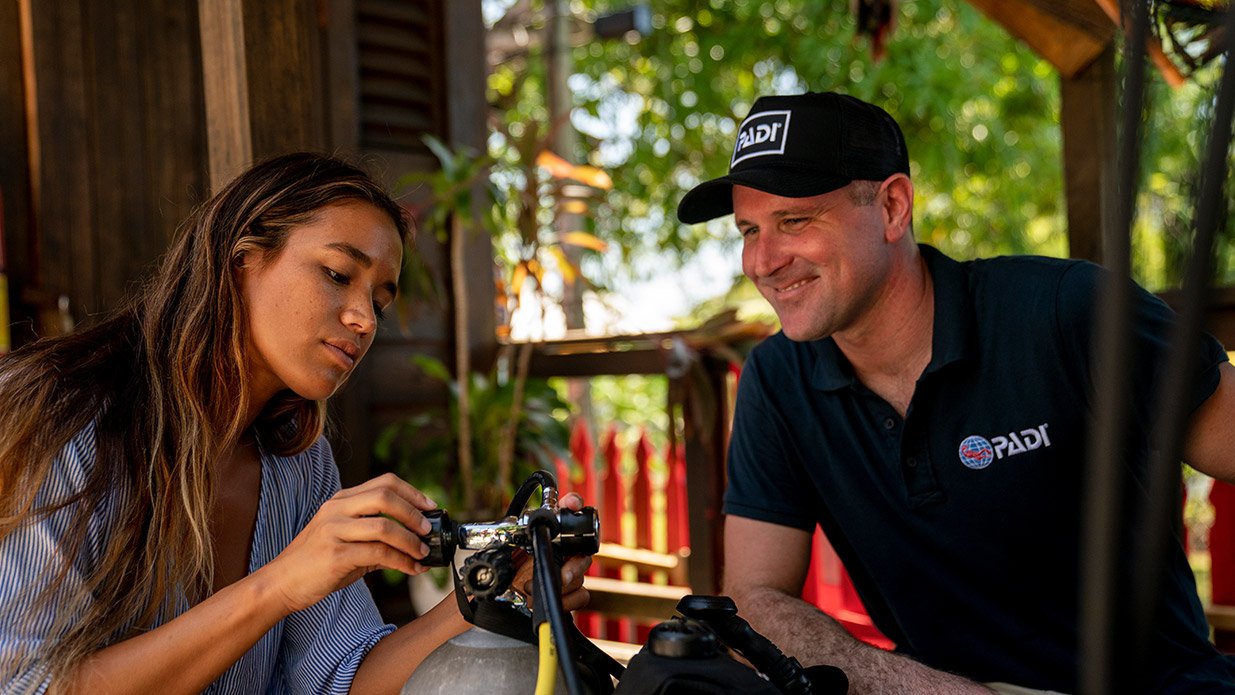 5. ReActivate Scuba Refresher Program
Ideal for: Certified PADI divers who haven't dived in a while.
PADI Open Water Diver certifications never expire. However, if someone hasn't been diving for some time, it's recommended they refresh their scuba skills. If there's a diver in your life who hasn't been underwater recently, why not help them get back into diving and back underwater by giving them a voucher for the PADI ReActivate Scuba Refresher Program?
The course is designed to make divers feel confident and over-prepared for their next dive instead of worried over potentially forgotten information. Plus, dive shops appreciate seeing a recent ReActivated date on certification cards.
Using a computer or mobile device, divers can watch videos of how to perform basic scuba skills and review dive planning and safety procedures – whenever and wherever it's convenient for them. Then, they can confidently go on their next scuba adventure!
6. Dive Against Debris Diver Specialty Course
Ideal for: Ocean advocates or anyone who wants to help protect the ocean.
Give those who want to save the ocean the tools to make a difference on every dive by activating their inner citizen scientists. The Dive Against Debris® Diver Specialty course is one of the the newest PADI eLearning courses. Divers learn how ocean plastic and trash cleanups keep our oceans healthier and also how to contribute to a global database that documents our planet's marine debris problem.
Then, under the guidance of an instructor, the recipient of your scuba gift will participate in a Dive Against Debris survey and turn their passion for the underwater world into real action.
---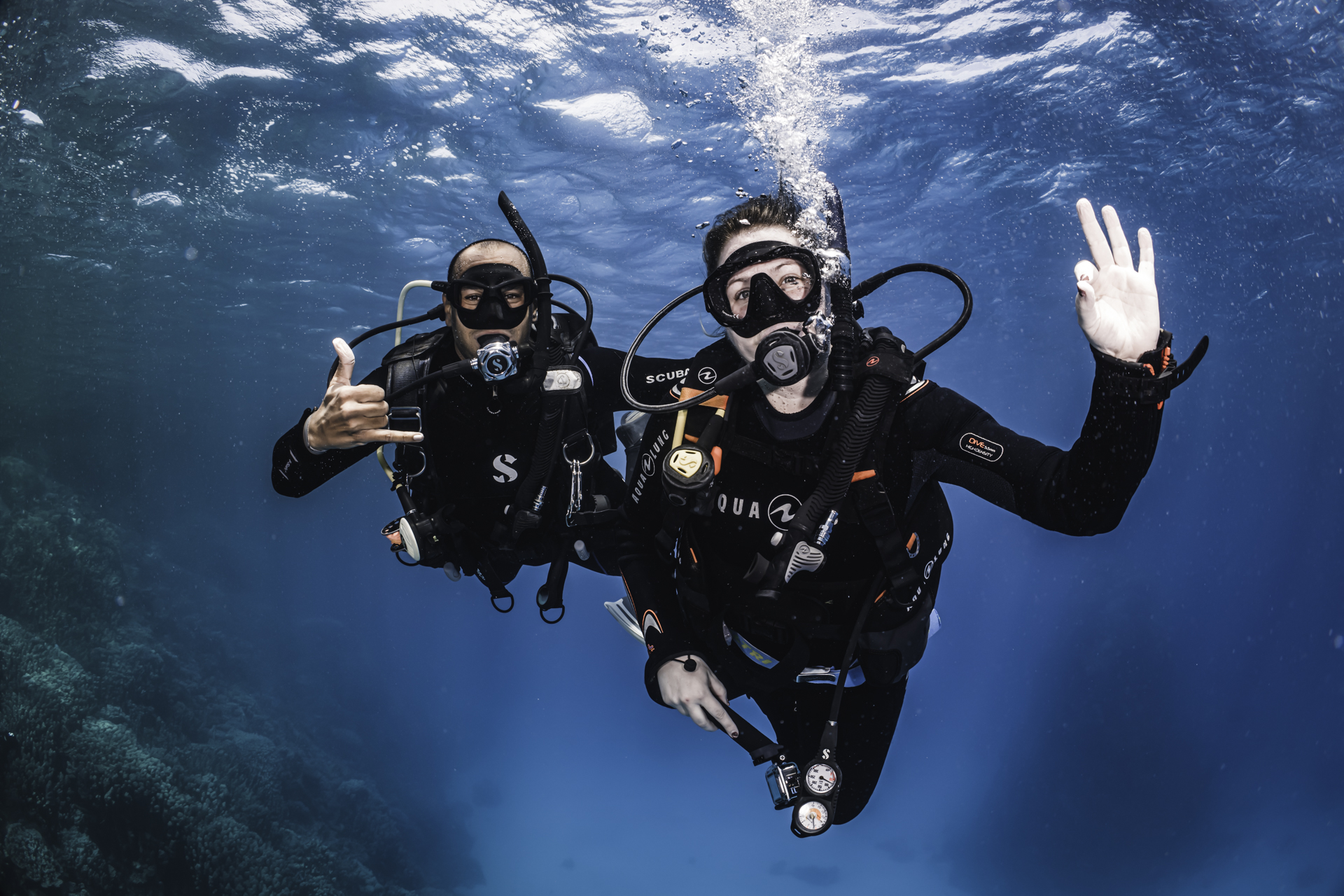 How to Buy a Scuba Diving Experience for Someone
Once you've decided which course is right for your recipient, buying a scuba experience for someone couldn't be much simpler. Here's how to give PADI eLearning as a gift.
Purchase your chosen PADI eLearning course
Log into your PADI account to access the course
From the Dashboard, go to Student Details and Manage Your Courses
Click 'Share the Course' and enter the gift recipient's email address
Your recipient will then receive an email to create an account or log in to their existing PADI Account to begin the course
Let their adventure begin!
Given how quick and easy it is, gifting someone an PADI eLearning course definitely ranks as one of the best last-minute gift ideas for scuba divers. It can be as simple as completing the purchase in a matter of minutes, and then writing a note of the gift in your recipient's scuba birthday card (naturally!).
So what are you waiting for? Give someone the gift of exploration today using a PADI gift voucher. You'll change their life forever and help them #LiveUnfiltered.
---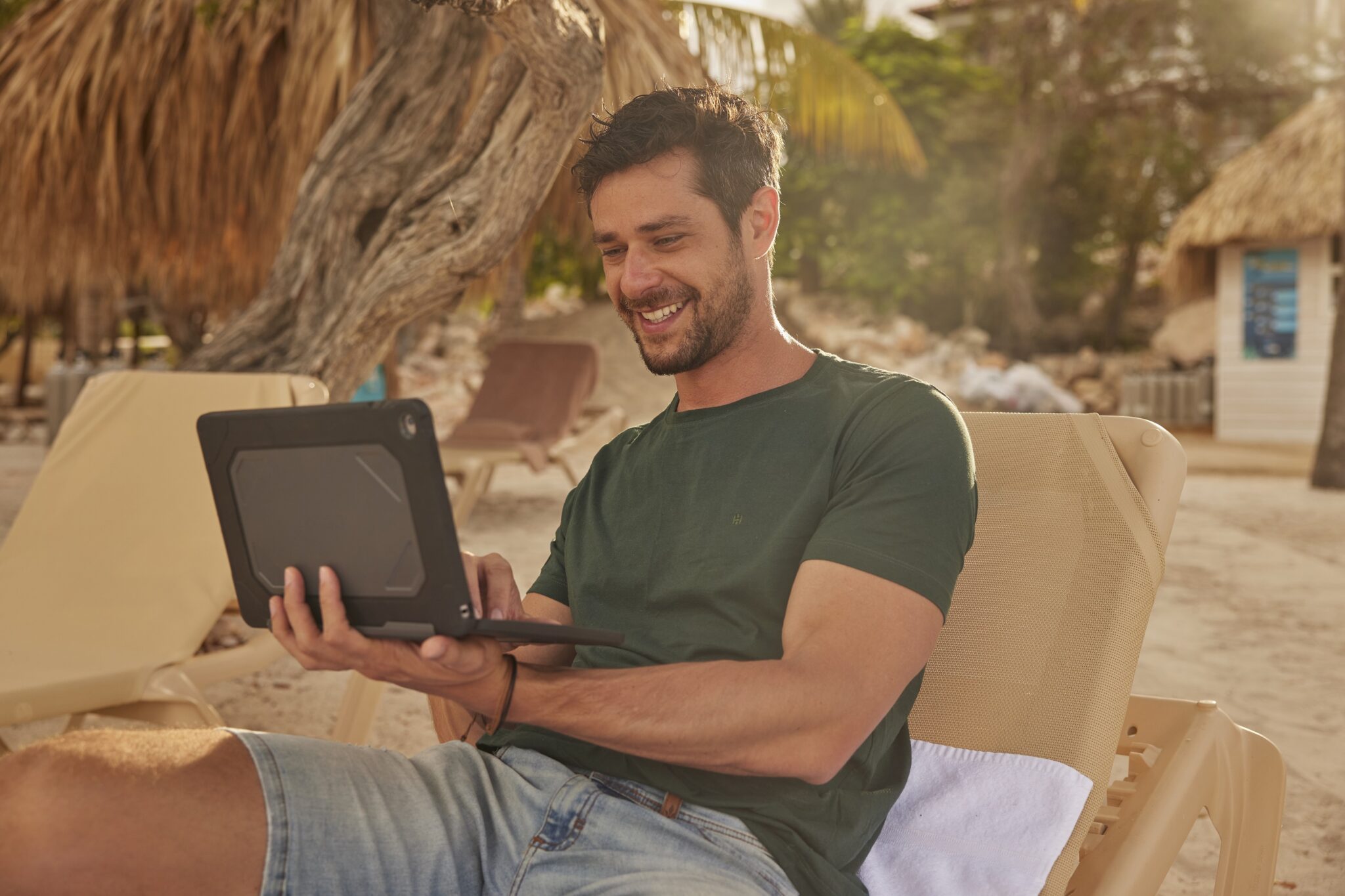 How Does PADI eLearning Work?
PADI eLearning is the ideal answer for anyone who often finds themselves over extended or too busy to attend classes for the theory element of a scuba diving course. Whether you're looking to start or advance your scuba diving journey, PADI eLearning makes it simple to fit learning scuba diving theory into a busy schedule.
When giving PADI eLearning as a gift, it acts in a similar way to a diving voucher, giving the recipient the theory element of the diving course you choose. This means that, if the course also requires a practical in water/in dive shop element, you or the recipient will need to arrange that portion of the course separately with a dive shop once they have completed the theory element online.
Have more questions? You can read more information on PADI eLearning here.
---
Want More Inspiring Scuba Gift Ideas?
If you're looking for something in addition to a PADI voucher, or just really looking to spoil your scuba buddies, check out our range of gift ideas for scuba divers and ocean lovers. This gift guide is crammed full of gift ideas for everyone on your list.
---
Just in Case You Missed Them: