Introducing children to the underwater world and nurturing a love of the marine environment can be both exciting for them and rewarding for you. A great way to start (and maintain) the process is by filling their lives with ocean experiences, educational materials about the ocean and scuba diving toys. This helps to build a positive and life-long relationship with the ocean and everything in it.
This gift guide is full of scuba diving gift ideas for kids to do just that. You'll find gift ideas that cover a range of angles, including in-water activities, things to play with and ways to educate children. There's also something for every age group to ensure no one misses out on the ocean-inspired fun.
Read on to discover the best scuba diving gift ideas for kids.
**Note: This article contains affiliate links. If you purchase featured items via the Amazon.com links in this article, a portion of the sale will be donated to PADI AWARE® through Amazon's affiliate program.
---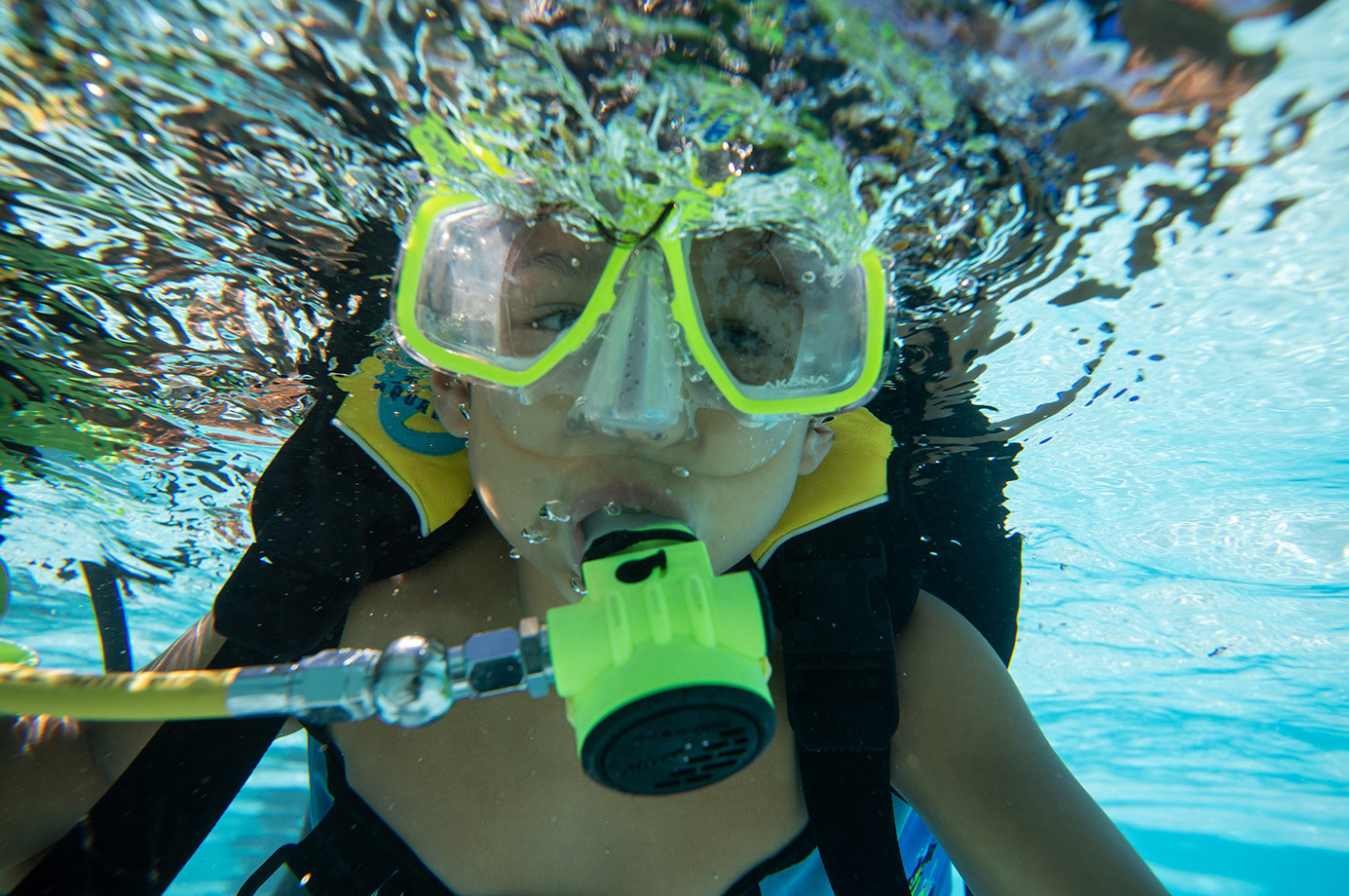 Gift Ideas to Get Kids in the Water
What kid hasn't wished for the superpower of being able to breathe underwater at some time? What's amazing is that unlike being able to fly (yet!) or being able to shoot lasers from your eyes (possibly ever?!), the dream of breathing underwater is achievable — and one that you can deliver by giving them one of the experiences below.
Here are some of the best scuba activities for kids.
The Junior Open Water Diver course is the ideal gift for budding scuba divers between the ages of 10 and 14. The course follows a similar format to the adult (15+) version of the course, but has reduced allowances for depths.
If 10 seems like a long way off and you've got a restless, wannabe diver on your hands, enrolling them in a Bubblemaker Program may be just the answer you're looking for. Under the supervision of a PADI Pro, kids are able to explore water shallower than 2 meters/6 feet.
The PADI Seal Team program is a fun adventure for kids who are already comfortable in water. During the course, they'll make multiple dives in a pool while trying a range of different scuba skills. For example, they might try diving with a light, taking a photo underwater and hovering like an astronaut. No prior experience is necessary. This is a great step up if the Bubblemaker Program sounds too easy.
---
The Best Ocean Toys for Kids
Looking for something a little more tangible? These scuba diver toys should go down well. From ways to decorate a bedroom to classic LEGO sets, these ocean toys encourage kids to imagine what's out there while having fun at the same time.
1. Ocean-Themed LEGO Sets
A LEGO set is an easy way to encourage ocean-based imagination play in children. There are also plenty of options to choose from, such as this 3-in-1 Deep Sea Creatures Kit or one of the many other scuba diving-inspired kits.
Planting the seeds of love for the ocean is simple with a set of these ocean-themed, peel-and-stick wall decals.
A projector that covers the surrounding walls in ocean-like waves can have you believing you're living under the ocean for hours at a time.
Whether they use a tablet or a smartphone to watch fun videos — like The Coral Song, you can't beat the look of an electronic device inside an ocean creature-adorned cover.
For Christmas-celebrating families, make hanging this fun diver ornament a favorite part of the holiday tradition.
Forget boring adult beach chairs and get this fun one covered in an octopus design instead.
---
Gifts to Spark an Interest in the Underwater World
From interactive underwater exploration kits that mimic the wonders of the deep to enchanting marine-themed books that transport them to the underwater world, here are some of the most jaw-some ocean toy gift ideas:
Give your child their very own clear-bottomed boat experience with this fun inflatable raft.
This Aquascope Kit can help children learn about the marine environment as they collect and measure aquatic organisms. Plus, it includes a logbook to note their findings down.
This kit is designed to teach children about marine awareness and conservation issues through STEMA learning.
In this Grow a "Coral Reef" Kit, children (8 years and above) can learn about a range of science topics, such as the process of osmosis, gravity and density, marine biology and coral bleaching.
---
Ocean Toys for the Youngest Future Scuba Divers
For the truly teeny, scuba diving toys are mostly just plain fun. Check out our top ocean-inspired toys for the future generations of scuba divers.
Seeing a wind-up turtle swimming around the bathtub is sure to entertain, and it may even leave some lasting memories.
This smart, little, ocean-inspired entertainment device puts on a 25-minute long show. It's ideal for entertaining newborns using both visuals and sound.
Inside this picture book with easy sentences, kids will discover the story behind Eugenie Clark, someone would go on to become one of the ocean's most fearless scientists.
One easy way to encourage a love for the ocean and to help prevent pacifier loss is to invest in this Lobster Pacifier Holder.
This fun baby bib carries a bold statement for a baby – "When I grow up, I wanna be a scuba diver" – but we're all for it!
Give your child the chance to become the coolest kid in school with this amazing Shark Mouth Book Bag.
---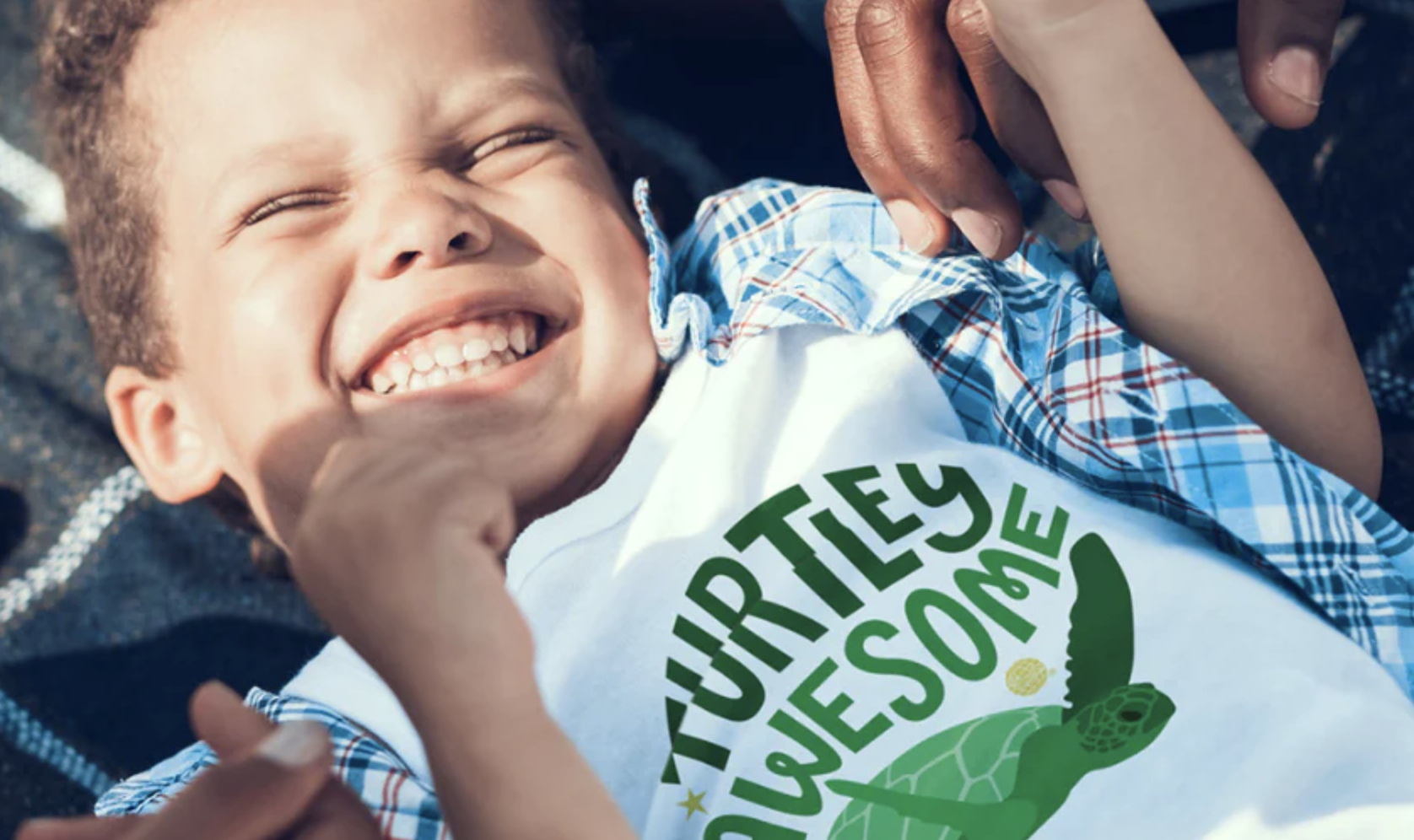 Ocean-Themed Clothing for Kids
There's plenty of fun, ocean-themed clothing for little squirts to shop on the PADI Gear website. Alternatively, check out our favorite ocean-themed clothing gift ideas for kids below.
Let everyone know your plan for the new member of the family with this fun onesie. Across the front, it says "Future Dive Buddy." Plus, the design includes the baby's first regulator, BCD and scuba tank.
This t-shirt is simple, stylish and a great way to get a kid interested in what makes sharks some of the coolest creatures in the ocean.
While not really something to wear, this keychain and bag set is still a great gift idea for kids who love the ocean. The reusable bag is made from two recycled bottles and fits inside the accompanying turtle plush keychain.
Provide protection from the sun and a dose of color with one of these ocean animal sun hats. Choose from crabs, whales, ducks, sharks and several other creatures.
---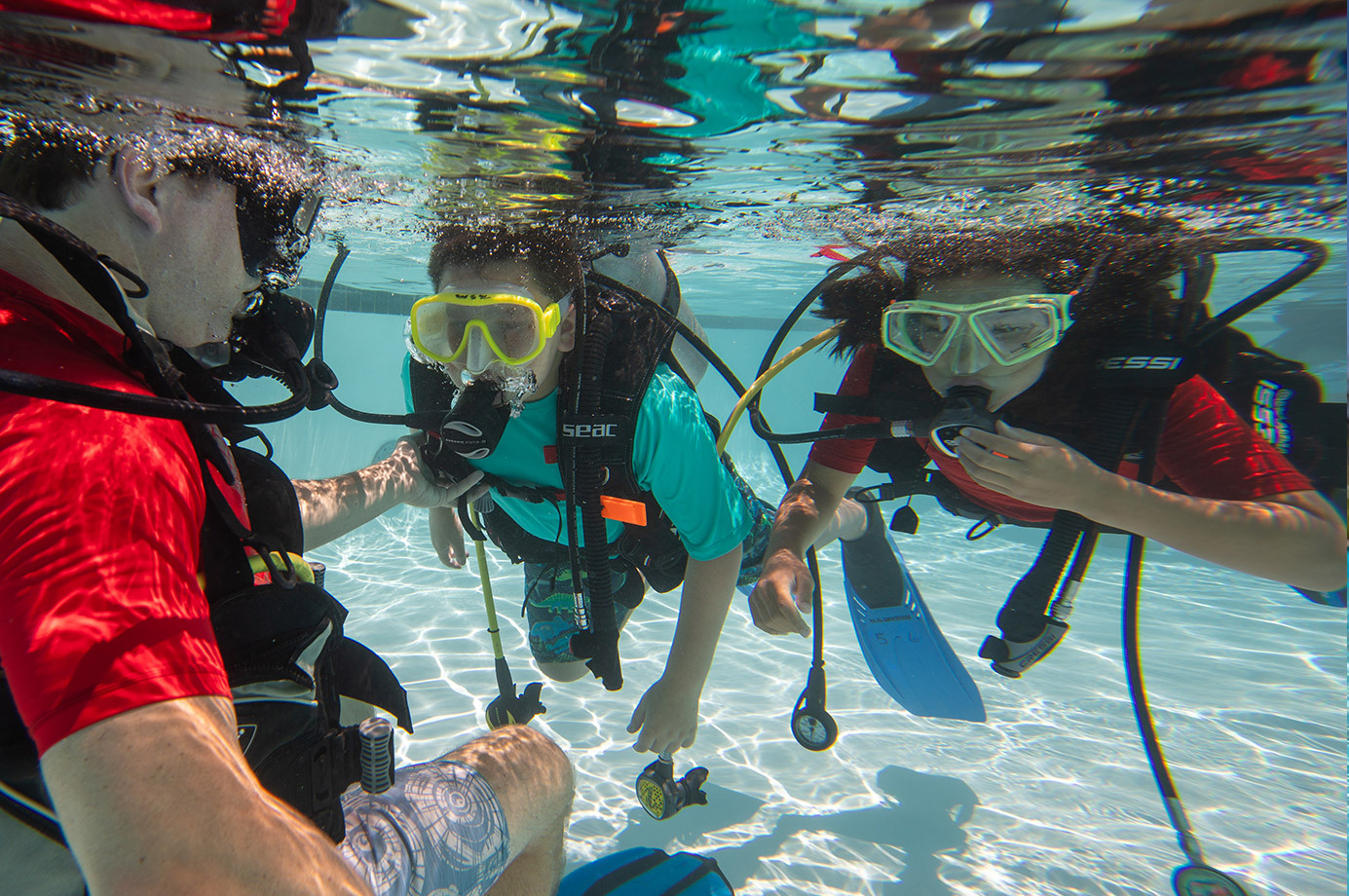 Gifts for Kids That Also Help Create a Better Future
The best gift ideas for kids don't always have to be physical toys. Here's a range of environmentally-conscious gift ideas which will benefit the world and help educate children about ocean conservation.
1. Make a Donation to PADI Aware
Consider making a gift donation to PADI AWARE in your recipient's name. You could pair the donation with a plush of their favorite marine animal to commemorate the occasion. You can explain that humans need to look after the sea, and that you've helped them get started.
There is no minimum age for the PADI Aware Specialty course, and it can be done completely digitally. This is a great course for ocean advocates, as it teaches participants tips on how to save the ocean, in addition to how to put the tips into action.
This submarine bath toy functions just like any other. However, the biggest thing to note is that it's made from 100% Earth-friendly materials. Amazon is a great source for eco-friendly toys. Just be sure to do some research on what materials have been used.
Each purchase of these marine life stickers triggers a donation to a related initiative.
---
Looking for More Scuba Diving Gift Ideas?
Whether you want more scuba diving gifts for kids or have to buy holiday gifts for a whole family of divers, we've got plenty of gift guides to explore. You'll find something for every diver, from beginners to the most experienced. Click the button below to get started.
---
Even More Gift Ideas: