Whether it's a birthday, a holiday or a just-because occasion, finding the right gift can be a complicated and time-consuming process. This is especially true if the recipient is a freediver. After all, freedivers are a unique bunch of people. For example, instead of choosing to dive using a tank of perfectly breathable air on their back, they opt to do everything on a single, often impressively long, breath instead. But have no fear, we're here to help you find the right answer with our selection of the best gifts for freedivers.
Just like our best gifts for scuba divers list, this freediver gift guide is filled with clothes, gadgets and specific gear which can be used in the respective hobby. This means it doesn't matter whether they're trying cold-water freediving, spending the day at the beach or on a boat, or simply hanging around a dive shop, a gift idea from this list will always go down well and help things run more smoothly.
Below, you'll find our top picks for the best gifts for freedivers. From stylish clothes to the latest action camera, we're confident there's something for every freediver.
EXTENDED 1 DAY ONLY – 25% off PADI Gear™ Sitewide!
From November 22 – 27, dive into eco-friendly gifts for your favorite ocean lover or best dive buddy – a win for you and the ocean blue! Excludes sale items.
Shop Now & Use Code: HOLIDAY25
---
1. PADI Freediver Course
BEST OVERALL
If until now your friend or family member has only dabbled with scuba-less diving beneath the surface, it's time to make things official with the PADI Freediver Course. With this certification, divers develop a solid foundation in freediving skills. The two-part course is made up of an independent study element in the form of the PADI Freediver eLearning followed by a confined water session with the goal of 25-meter (80-feet) dynamic and 90-second static apnea as well as a constant weight freedive of 10 meters (30 feet).
Furthermore, if your recipient is already a qualified freediver, there is a range of next level courses to choose from, all the way up to Master Freediver. If this is something that appeals, you can always contact a PADI Freediver Center near you to speak with a PADI Professional and arrange these freediver gifts in person.
---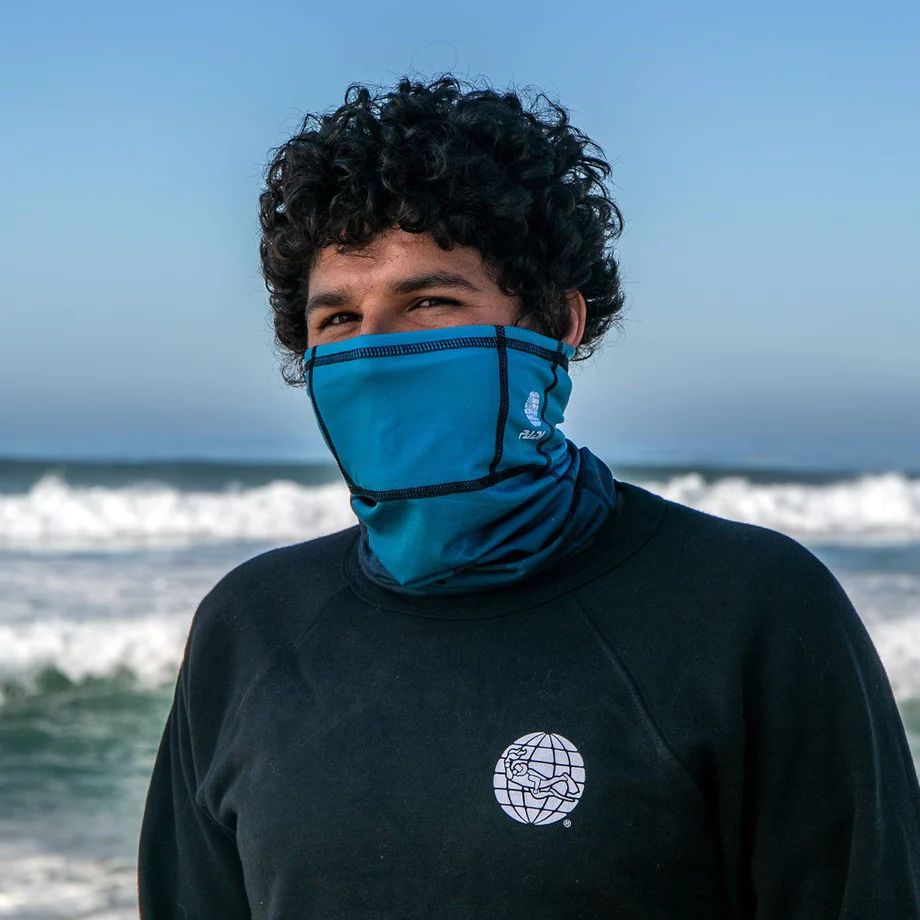 2. PADI Manta Ray Gaiter
MOST VERSATILE
Gaiters, like this PADI Manta Ray Recycled Plastic Gaiter, are a surprisingly versatile addition to any freediver or scuba diver's gear. For example, this 10-in-1 garment can be worn as a face mask, a headband, a scarf or a hood. The manta ray-adorned gaiter is also quick-drying and UPF50, can be washed in a machine and contains the equivalent of 10 plastic bottles.
---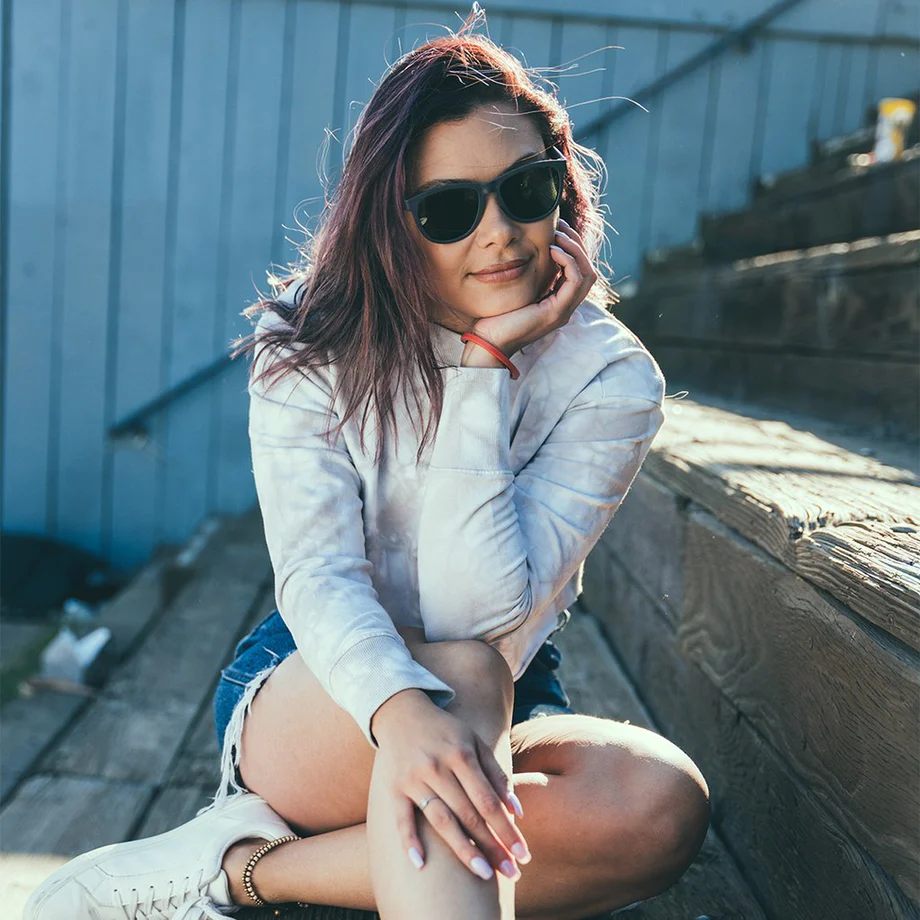 3. PADI Recycled Ocean Plastic Sunglasses
MOST STYLISH
These PADI Recycled Ocean Sunglasses are another handy addition that are sure to go down well with any freediver. Whether on a boat, on the shore or just hanging out, this stylish eyewear provides 100% UV protection for your eyes. The super lightweight, screwless frames are also constructed from 100% recycled ocean plastic and deliver a level of durability which is capable of dealing with everything the average freediver can throw at them.
---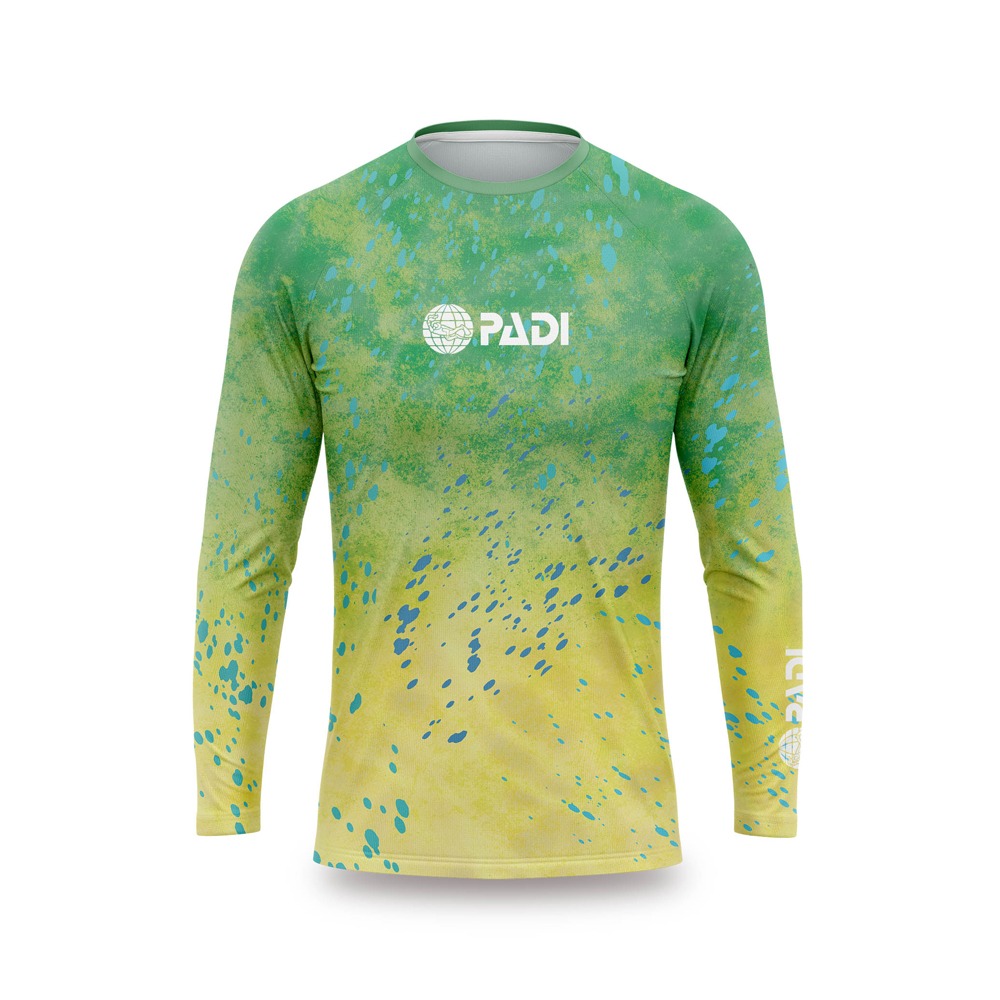 4. PADI Rash Guard
RECYCLED PLASTIC PICK
In addition to helping you dive and swim like a fish, a PADI Rash Guard can also make you look like one, too! These fish-inspired garments come in a number of different styles, such as the dorado or parrot fish options. The rash guards are also made from recycled fishing nets and recycled plastics, and they provide UPF 50+ protection for your skin. Furthermore, the high-quality fabric is breathable, quick-drying and resistant to oils, creams and chlorine.
---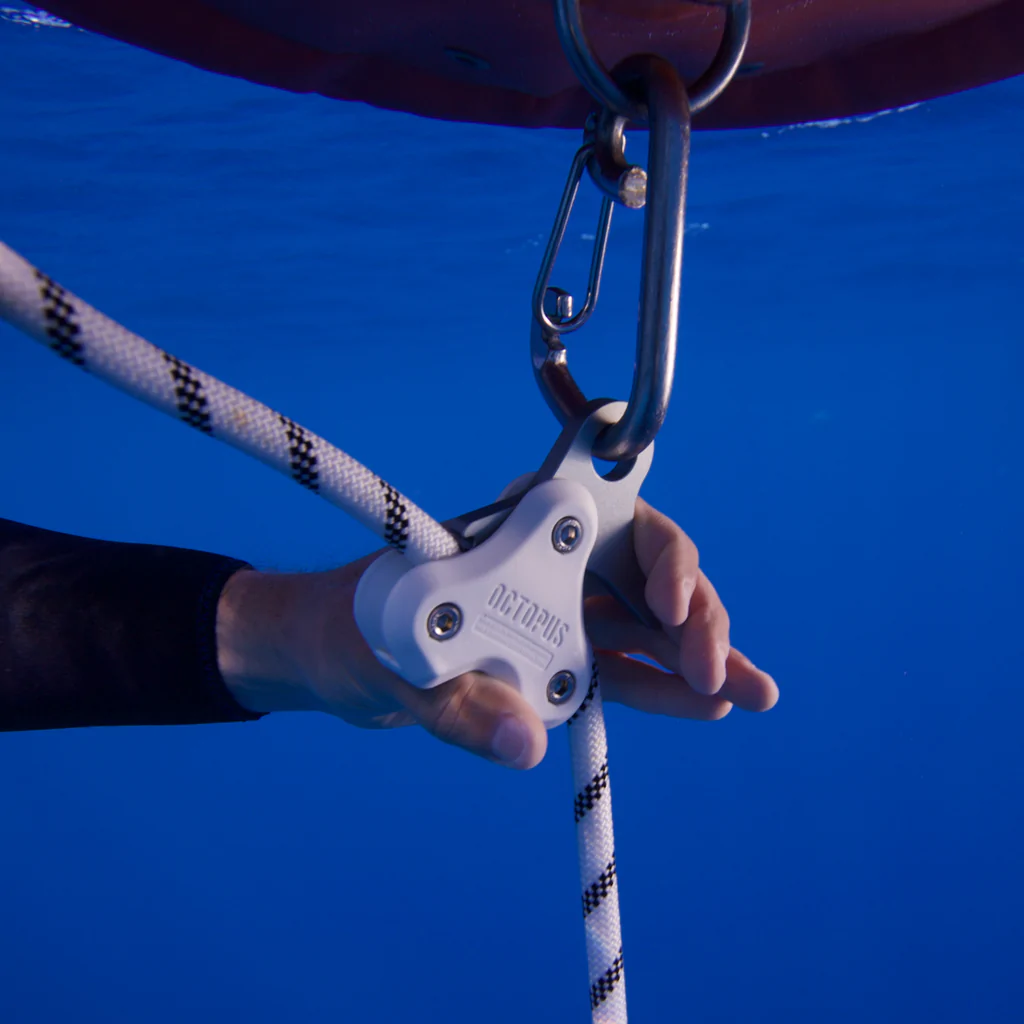 5. The Octopus Pulling System
BEST FREEDIVER-SPECIFIC GIFT
In terms of freediver-specific gifts which can truly make life in the water a lot easier, it's hard to beat The Octopus Pulling System. This system boasts a compact-yet-smart design which is easily navigated with a single hand while also being free of any sharp edges. Low-friction pulleys make pulling lines (between 8 to 12 millimeters) quick and easy. The Crowdfunded device also comes in five different colors.
---
6. Freediving Gear Bag
GREAT FOR FREEDIVERS AND SCUBA DIVERS
Save your freediving buddy from having their gear strewn across their home while making it easier to carry when they're out on the water by giving them a bag for their freediving gear. This Cressi Waterproof Bag features a waterproof design with a built-in water release cap for easier post-use cleaning. It also sports high-impact seams and includes a water-resistant pocket for keeping your valuables safe and dry. Plus, additional side handles and covered grips provide greater carrying choice and greater in-hand comfort.
---
7. GoPro HERO12 Black Action Camera
BEST TECH
Ensure your freediver captures all the underwater action by gifting them one of the best underwater action cameras. The GoPro HERO12 Black is the latest model in GoPro's ever popular line of action cameras. In addition to 27MP images, this micro marvel can record high-quality video up to 5.3K and help keep things steady with its built-in HyperSmooth 6.0. Other notable features include TimeWarp 3.0 for capturing stabilized hyperlapses and the Night Lapse mode for time lapses at night.
---
8. SANDMARC Compact Edition Camera Pole
ACTION CAMERA ACCESSORY PICK
Having a pole-mounted action camera can make it a lot easier to capture everything going on around you, which is why this SANDMARC Action Camera Pole is always going to be well received. The articulating pole can be adjusted between 10 and 25 inches (25 to 64 cm) in length and includes a non-slip rubber handle for better in-water grip. The lightweight pole also comes with an adjustable wrist strap and a durable aluminum mount so you know a camera is securely attached.
---
9. Scratch-Off World Map Poster
GREAT FOR GLOBETROTTERS
Gifting your freediving friend a scratch-off world map poster gives them an easy way to keep tabs on all the countries (and US states) they have traveled to. Each country on this popular poster is covered in a golden foil which can be scratched away to reveal a vibrant color underneath. To help keep things clear, neighboring countries are colored differently.
---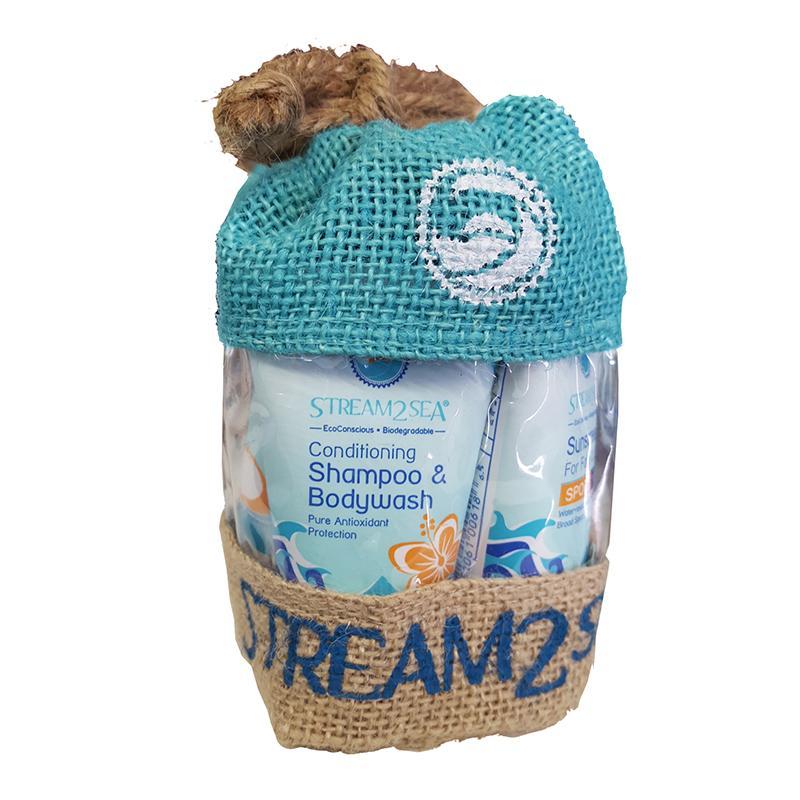 10. Reef Sentinel Kit
BEST FOR SKIN & OCEAN PROTECTION
As with all other divers, beach goers and anyone spending extended time in the sun, it's important to protect your skin. However, it's also important to protect the ocean at the same time, which is why you should choose a biodegradable and reef-safe sunscreen. Inside this gift-worthy Reef Sentinel Kit, you'll find a range of products which have been designed to protect both divers and the environment at the same time. Items include an SPF30 SPORT Sunscreen, a Sun & Sting Gel and a leave-in conditioner.
---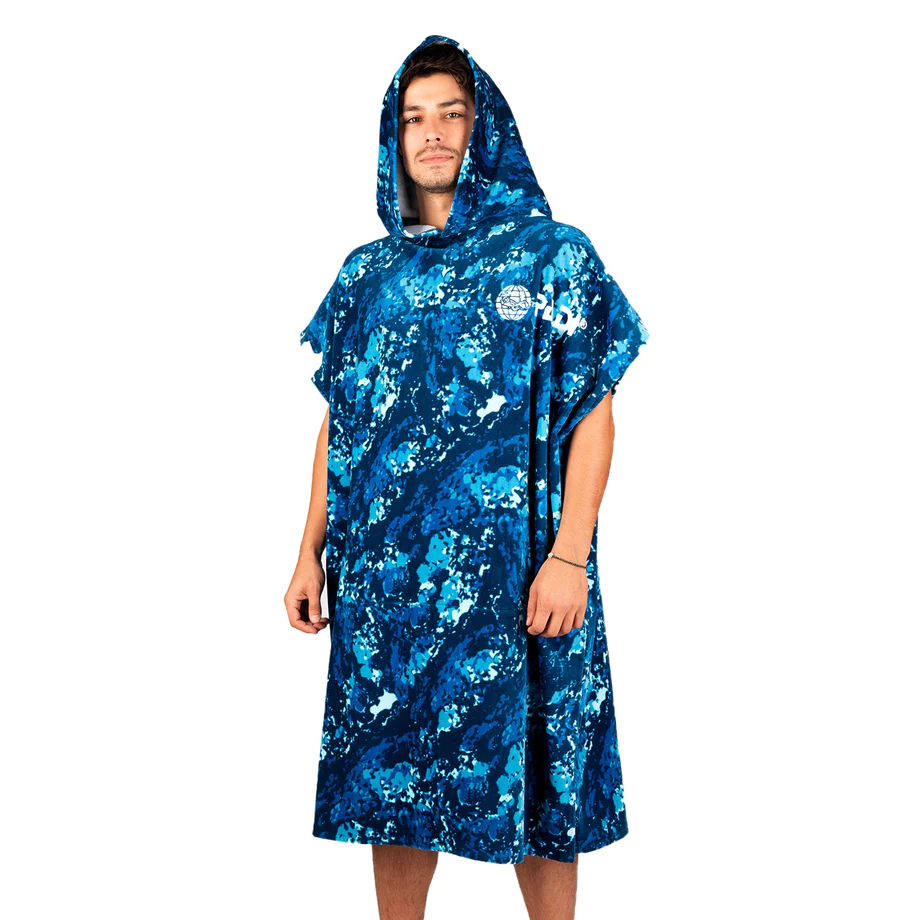 11. PADI X LEUS Ocean Poncho
POST-DIVE COMFORT PICK
Give your freediver everything they need to dry off in style after a freediving session with this PADI X LEUS Ocean Poncho. Its mix of form, function and sustainability means it ticks all the right boxes when it comes to style, comfort and environmental responsibility. The large size is capable of accommodating several different body types, while an anti-microbial treatment helps keep the poncho feeling and smelling fresh. Additionally, the smart design includes a kangaroo-style pocket where you can stash your wet swimsuit when it's in transit.
---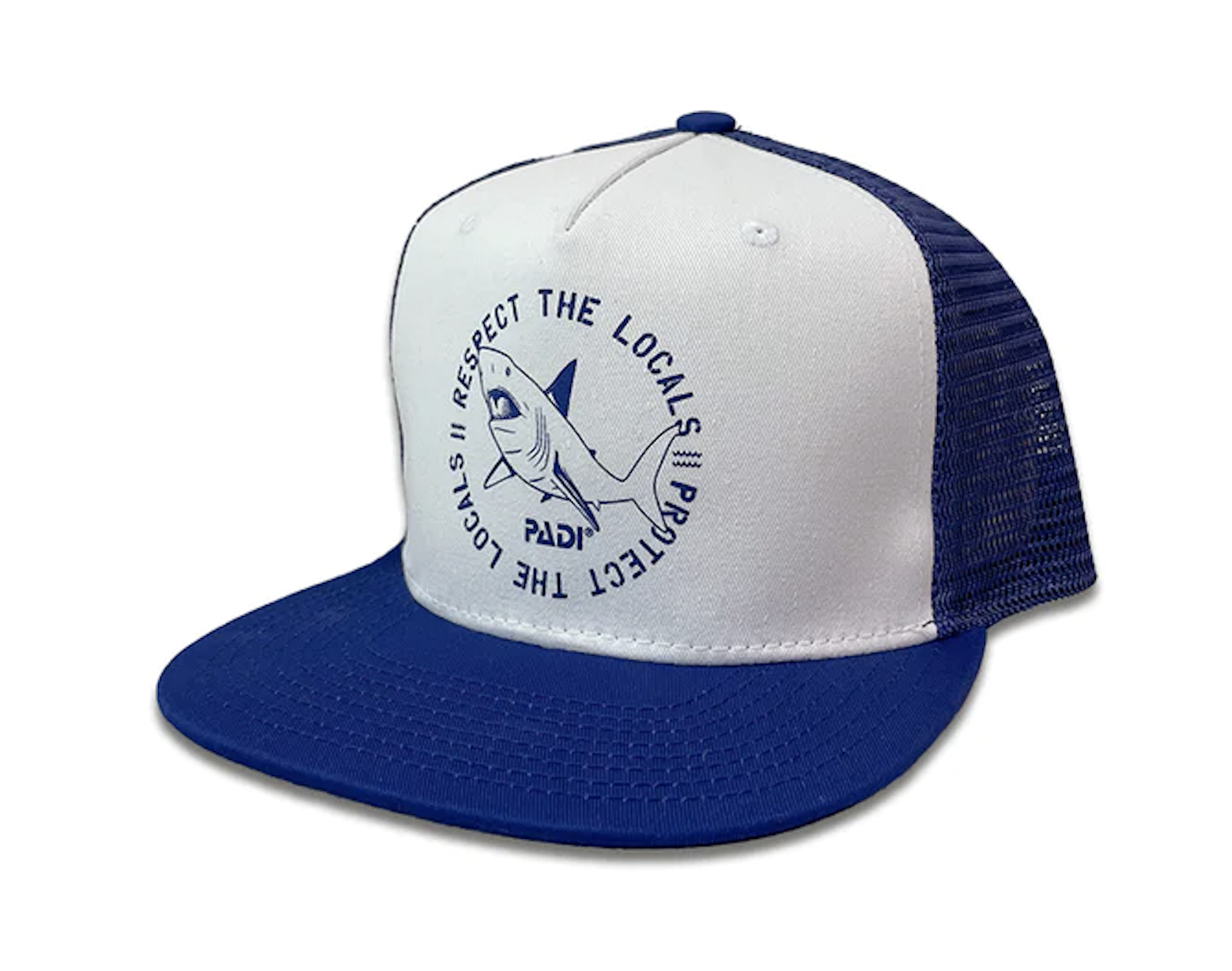 12. PADI Shark Respect the Locals Hat
BEST CASUALWEAR
In addition to looking great, the PADI Shark Respect the Locals Hat is made to keep the sun out of your eyes and protect your head from UV rays. The one-size-fits-most cap is ideal for days out a boat or casual use when chilling on land. The design includes a pre-curved bill and an adjustable snap-back closure. Additionally, the hat's visuals include a shark, the PADI logo and a surrounding call to action to "Respect the Locals – Protect the Locals."
---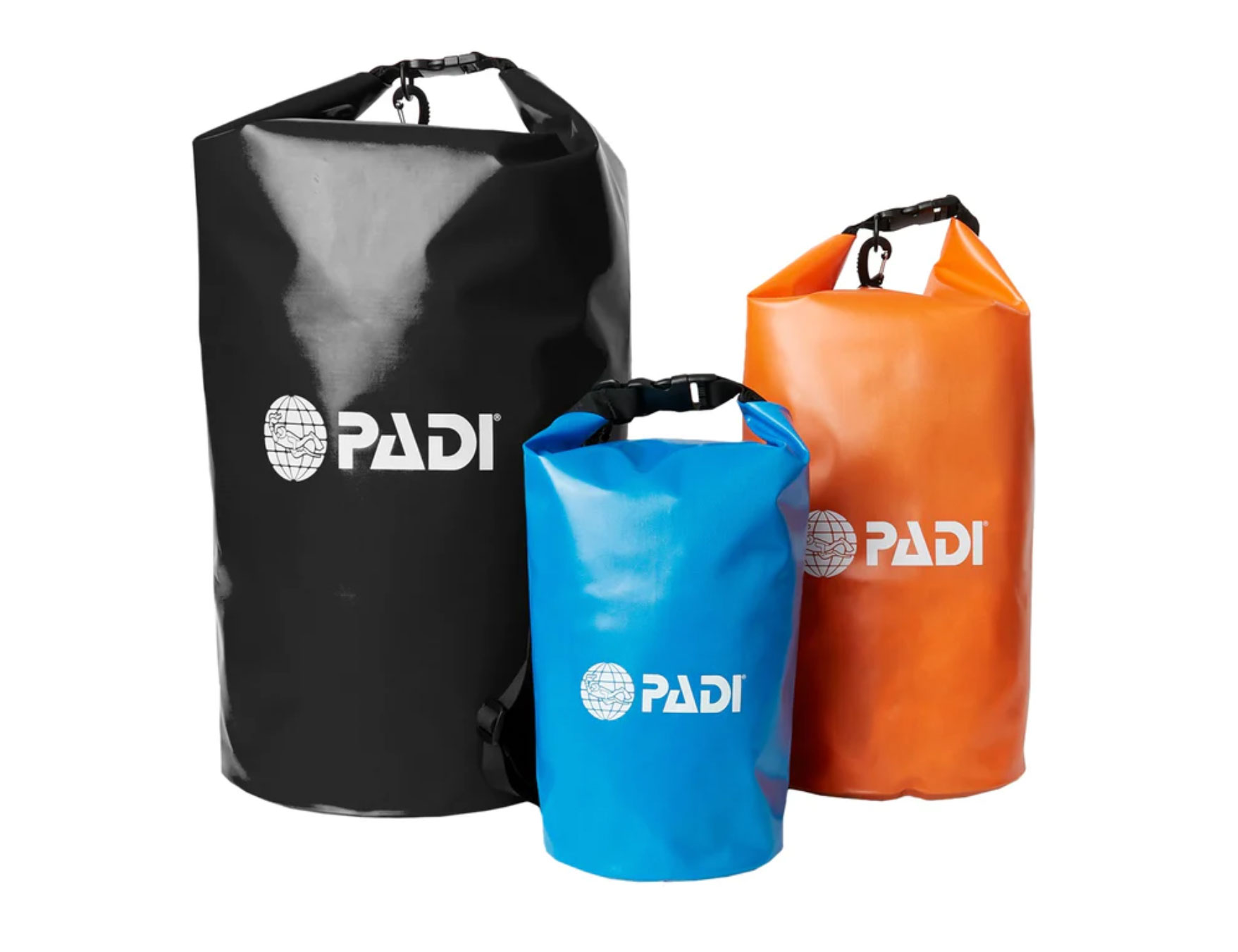 13. PADI Dry Bag
BEST FOR BOAT DAYS
Help your freediver carry their diving kit with ease while looking like a rock star with a PADI dry bag. Choose from three different bag capacities (5, 15 or 45-liter). They're ideal for carrying all kinds of gear, from wetsuits and weights to masks and towels. The adjustable shoulder strap and roll-top closure make carrying and securing the bag comfortable and quick. You can also choose from multiple colors to ensure the bag matches your freediver's style, too.
---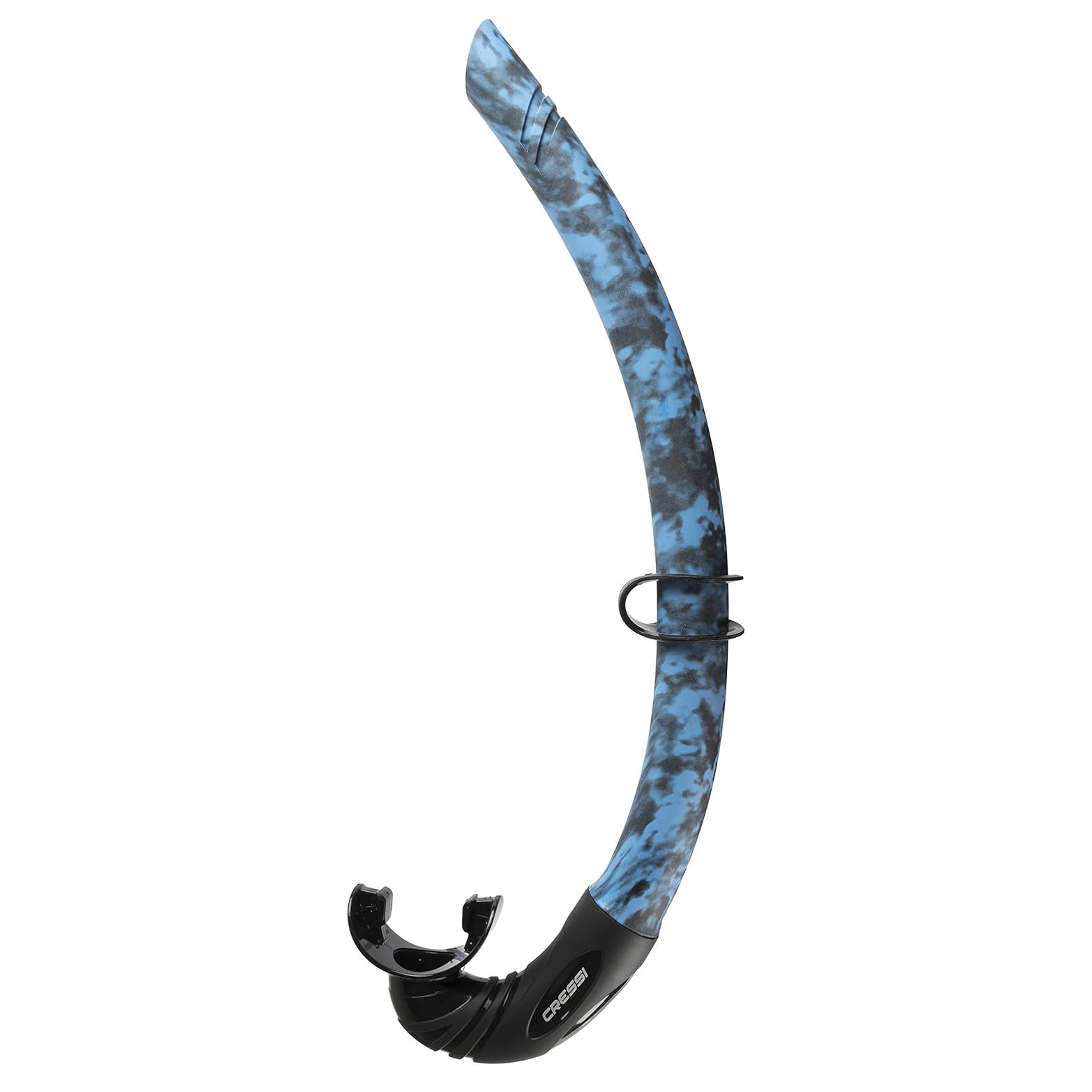 14. J-Snorkel
ERGONOMIC PICK
You can find some fantastic snorkels on the market with plenty of appealing bells and whistles. This includes both dry and semi-dry models. For avid snorkelers, these are practical and can make a snorkeling experience much more comfortable. However, for freediving, the more simple the snorkel the better. Traditional J-snorkels, like this Cressi Corsica, are the best snorkels for a freediver. They are lightweight and help to reduce drag as the freediver travels through the water. Since freedivers need to remove the snorkel before descending, a complicated snorkel provides no benefits.
---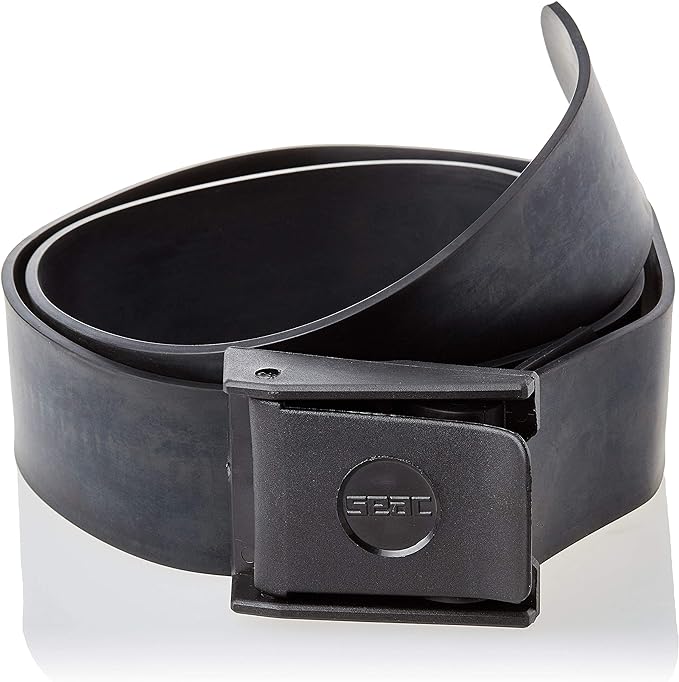 15. Rubber Weight Belt
BEST UPGRADE
A rubber weight belt can be one of the most useful pieces of equipment for a freediver and one of the best freediver gifts — here's why. When freediving, pressure increases at depth, meaning your wetsuit adjusts with it. But a standard nylon weight belt used in scuba diving does not. If you are maintaining the correct vertical position in the water on your dive, this results in the nylon weight belt slipping down your torso toward your shoulders. This can be very frustrating, distracting and sometimes dangerous. Rubber weight belts are stretchy and fit securely to prevent this problem.
---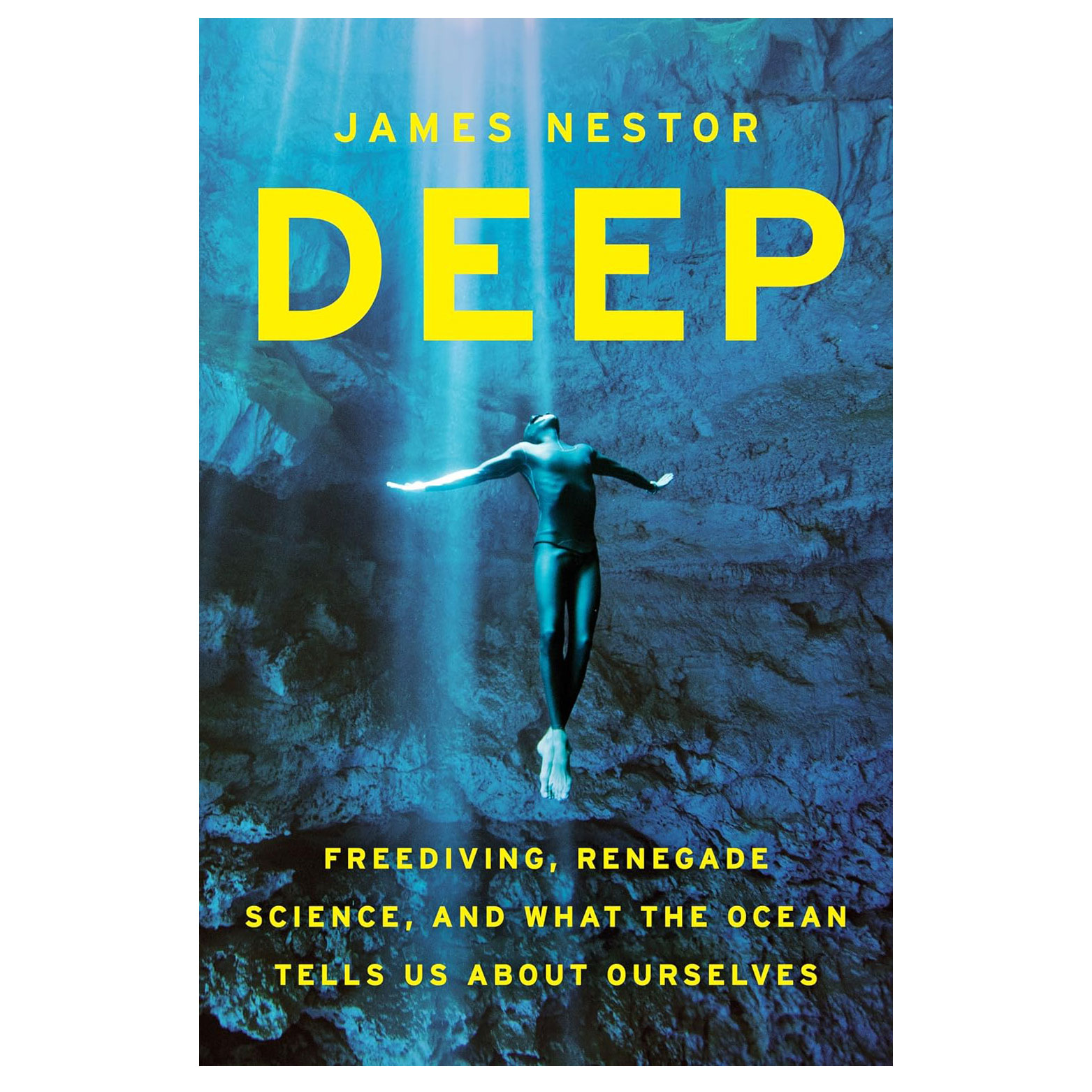 16. Freediving Book
GREAT FOR TOPSIDE DAYS
The best marine life books allow you to explore the underwater world without having to get your feet wet. Two recommended reads for freedivers are Deep and One Breath.
Deep is an investigative account from a journalist who became captivated by freediving. After taking a quick breath hold training in Greece, James Nestor then goes on to interview professional freedivers, coaches, and researchers. Through this, he learns about the different methods of exploration as humankind strives to learn more about the ocean's depths.
One Breath tells the true story of Nicholas Mevoli, a professional freediver. The story tells of Nick's rise to success and analyzes his professional career. It is truly a fascinating and beautiful account that parallels the story of Chris McCandless' Into the Wild. A moving tale, any adrenaline junkie will enjoy this book.
---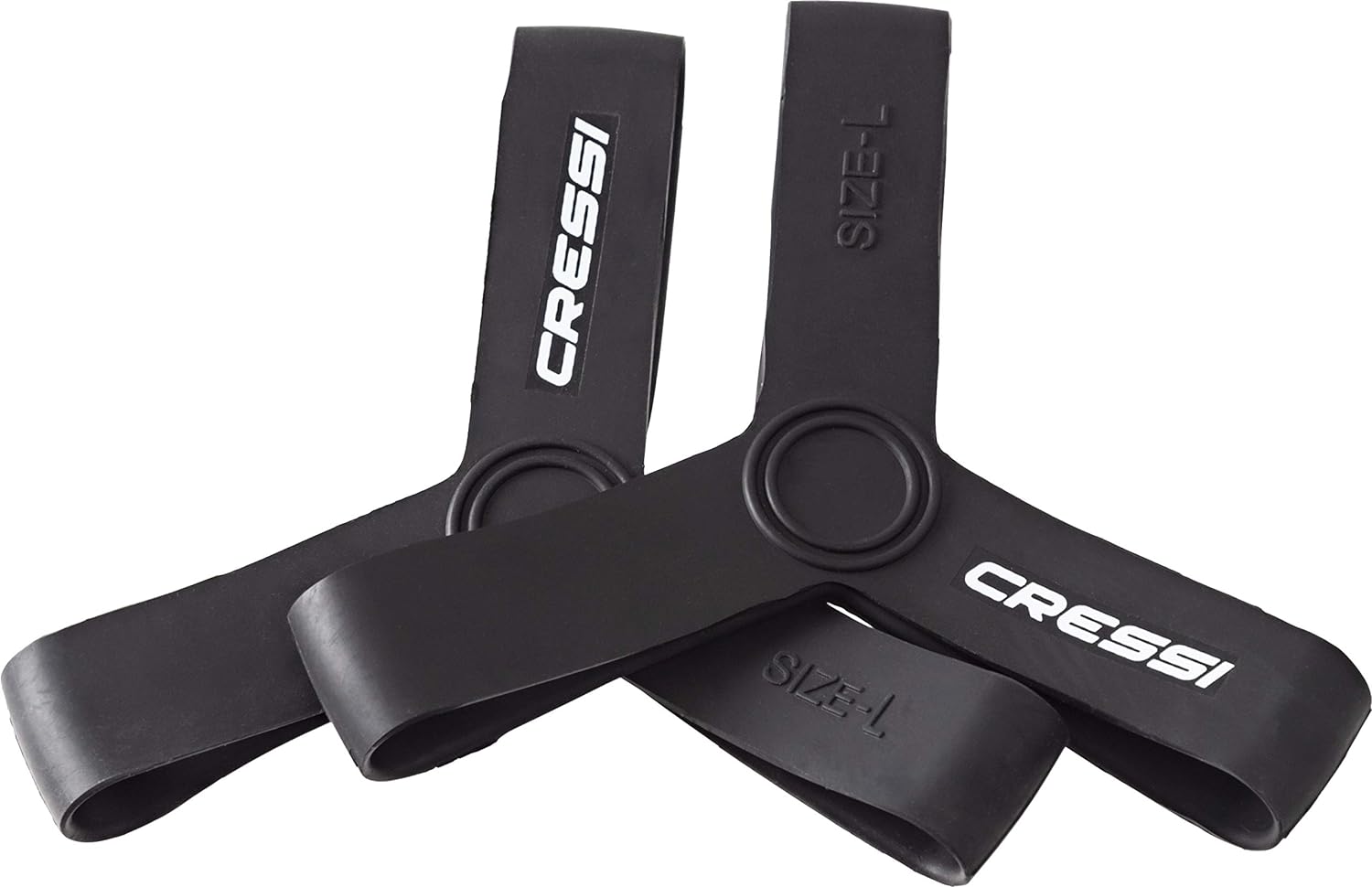 17. Fin Keepers
BEST STOCKING STUFFER
Fin keepers are a great anytime freediver gift idea or stocking stuffer because they are small and inexpensive — but totally game-changing. A fin keeper fits around the base of your foot pocket and keeps your fins snugly attached to your foot. The better your fins fit, the more efficient your kick cycles will be. On top of that, they also contribute to helping you avoid soreness caused by stiff foot pockets.
---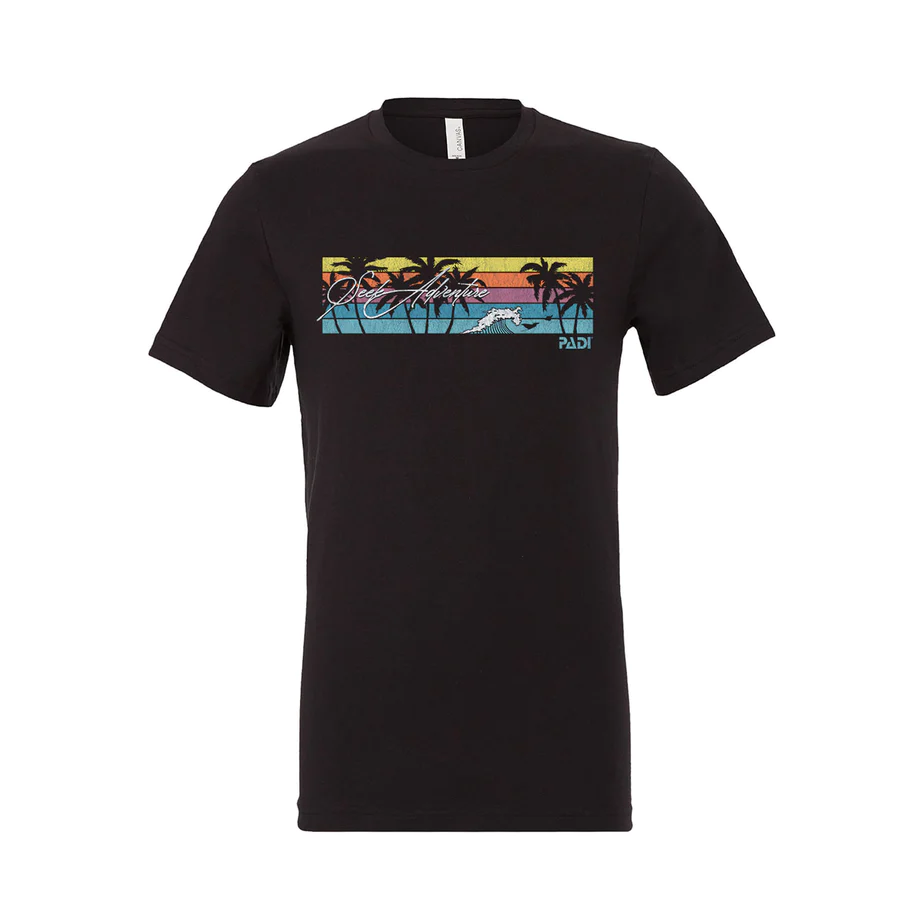 18. PADI Apparel
SAFEST BET
Casual topside attire is always a reliable gift idea for freedivers and anyone who loves the marine environment. From throw-back tees to stylish, softshell jackets, we're confident there's something to suit every type of diver, whether that's free or scuba. You can check out the full range of designs, from colorful to animal-centric, by clicking below.
---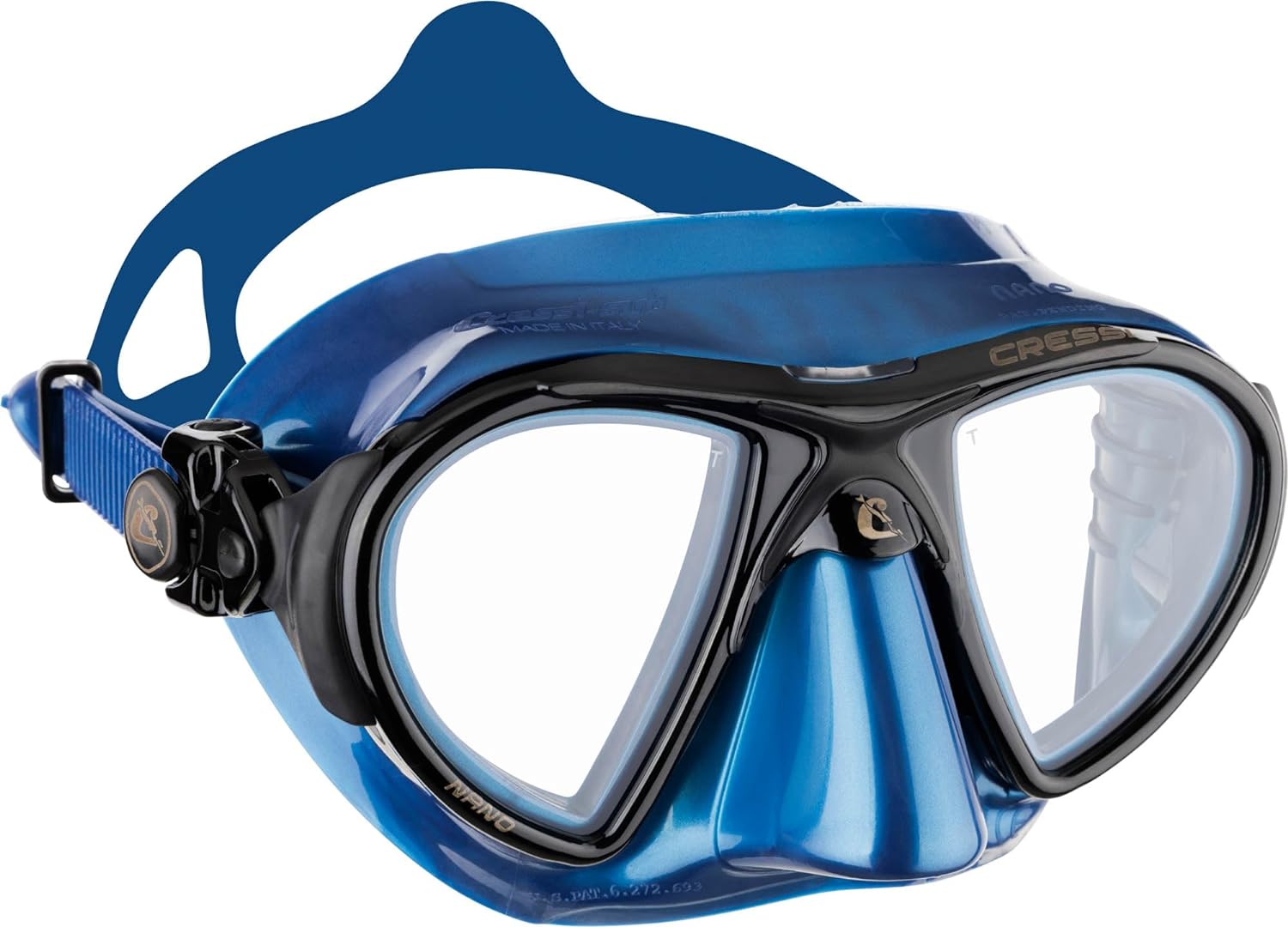 19. Mask (Low Volume)
BEST ESSENTIAL GEAR
A low-volume mask is one of the most important pieces of equipment for a freediver. These masks are different to a traditional scuba mask because they have a smaller air space. This is advantageous, as less volume means there's less to equalize when descending, resulting in greater air conservation. Low-volume masks, like this Cressi Freediving Mask, fit closer to the face to create that smaller air space.
---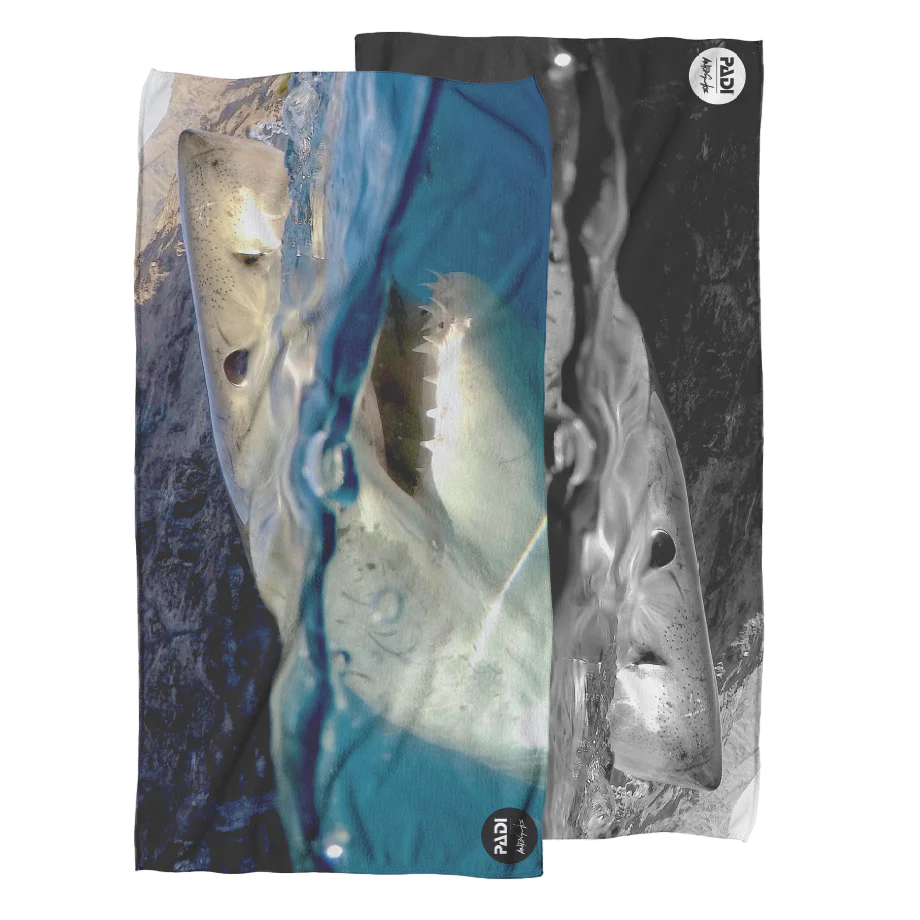 20. PADI Towel
GREAT FOR ANY WATER LOVER
A towel is one of the most versatile freediver gifts on our list. Of course it can be used to dry off after a freediving session, but it's also great for beach days, dive days, yoga, travel and even camping adventures. This towel is eco-friendly, as it's made from recycled plastic (the equivalent of 14 plastic bottles). It will also deliver long-lasting comfort, because it actually becomes softer after each wash. Plus, the PADI towels are hard to miss thanks to the double-sided great white shark design.
---
Still Can't Find the Perfect Freediver Gift?
If none of our gift ideas for freedivers look quite right or you're buying for someone who already has one of everything, don't give up hope just yet. Check out our 60+ Gift Ideas for Scuba Divers, Snorkelers and Underwater Adventurers and the Best-Selling Gifts for Scuba Divers. Alternatively, try getting in contact with your local dive shop for some in-person assistance.
---
NOTE: The Amazon links in this article are part of Amazon's Associates program. Any revenue earned from linked products is donated directly to The PADI AWARE Foundation™.