The Middle East is peppered with world-renowned dive sites, but the best Red Sea diving resort is equally as important to create the most magical escape. One of the most widely loved aspects of visiting any of the cities surrounding the Red Sea is the diversity of the hotels. From lavish, all-inclusive spa resorts to homey, smaller bed and breakfast stays, the Red Sea has it all.
---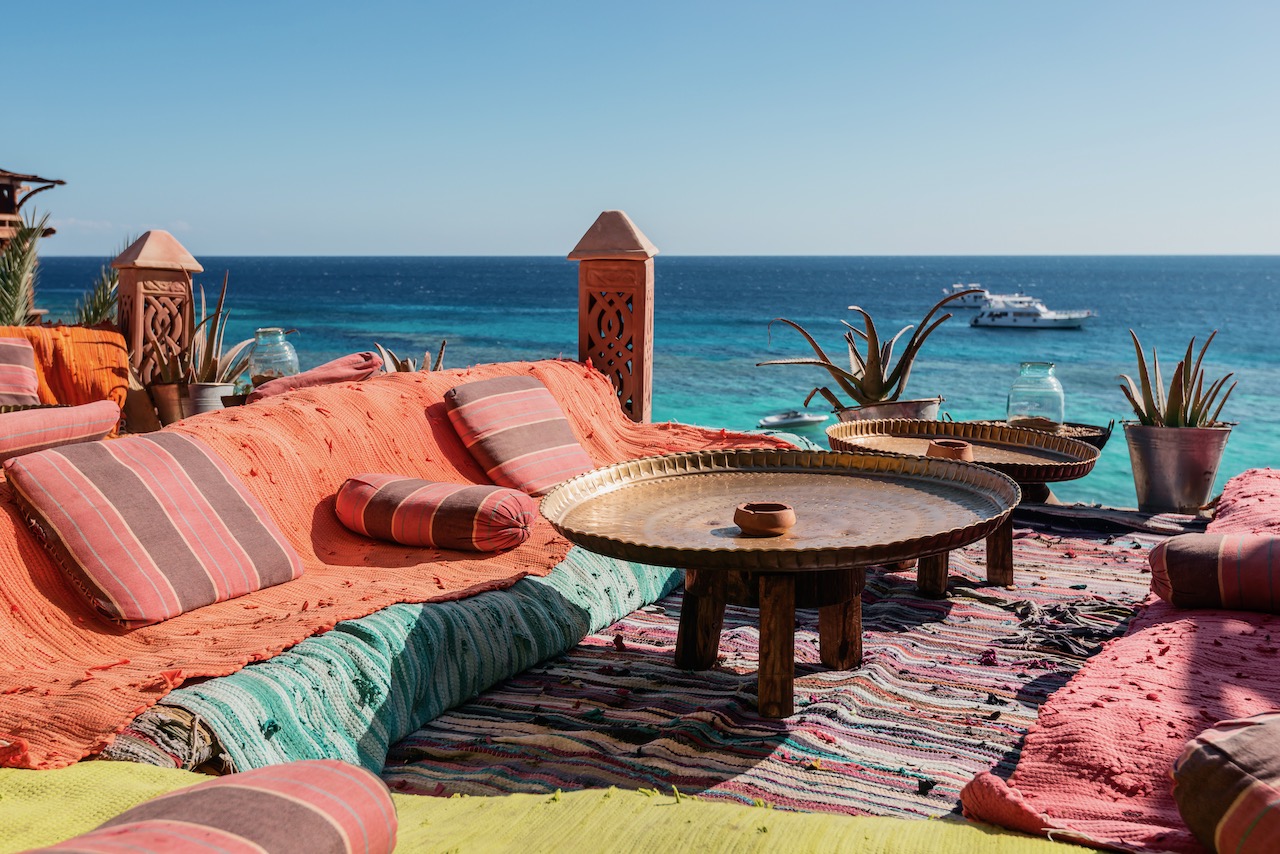 Best Red Sea Diving Resorts in Sharm el-Sheikh
Sharm el-Sheikh, sitting on the southern end of the Sinai Peninsula, is a magnet for luxurious diving and spa escapes alongside local-style diving villages. The 180 km² (112 miles²) city has become a highly popular location for European tourists and family or group holidays. You'll encounter pearly white beaches in most of the resorts and onsite or nearby reefs for both diving and snorkeling.
Tourists flock to Sharm, so the resorts are usually quite large to accommodate this. Consequently, when you're not diving in Sharm, most of your time will be spent at your resort. Think watersports, spas and animation teams!
Editor's Recommended Dive Resorts: Reef Oasis Blue Bay Resort & Spa, Sharks Bay Umbi Diving Village, Red Sea Diving College
---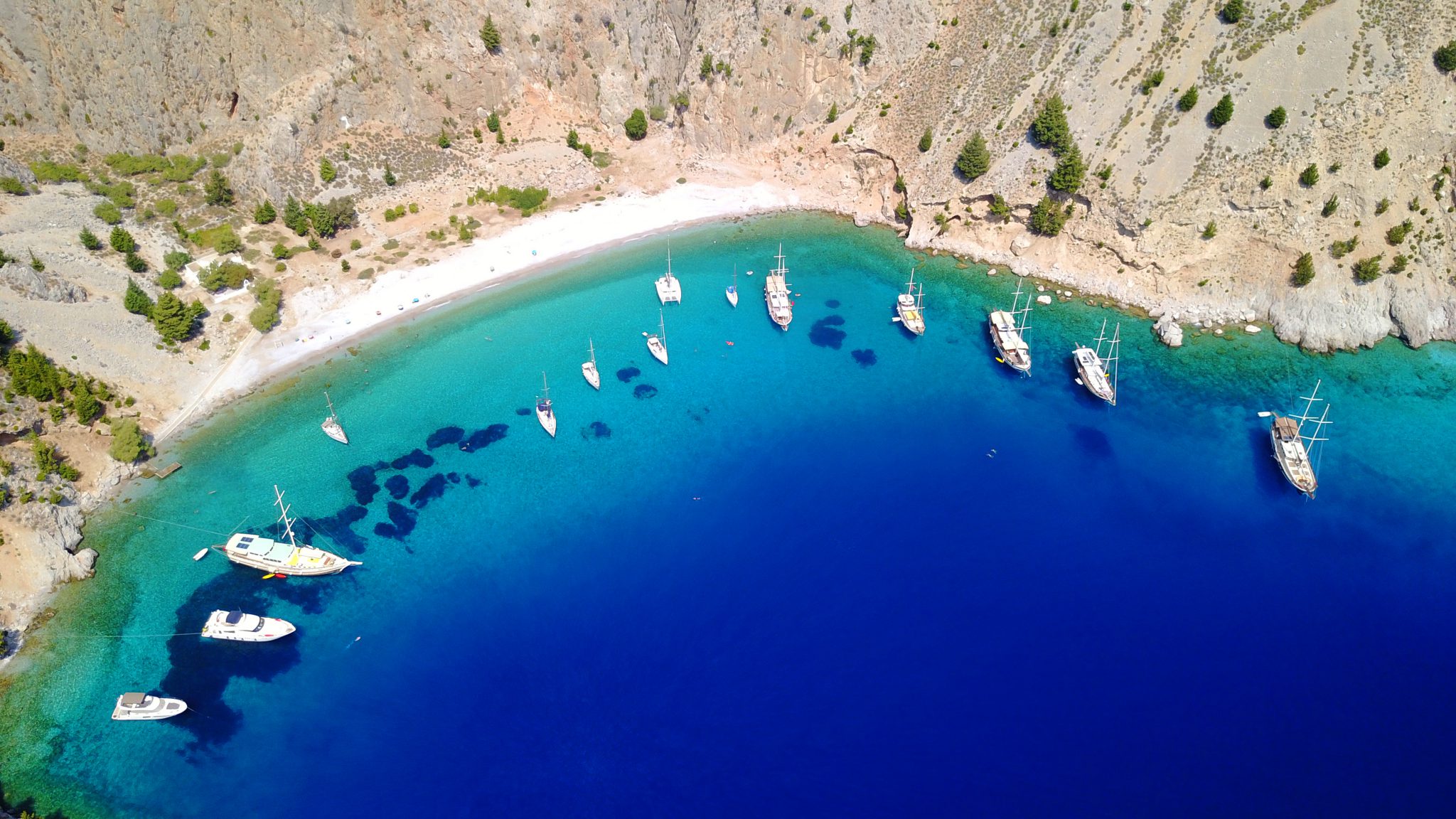 Hurghada
Hurghada, the capital of the Red Sea Governate, occupies 40 kilometers (24.9 miles) of Egypt's coastline. The city pairs top-notch diving with local excursions perfectly.
Diving in Hurghada is primarily boat-based. To pair with stunning diving, Desert Rose Resort is one of the best Red Sea dive resorts in Hurghada, offering a PADI 5-star dive center onsite. During your trip, you'll encounter reefs and wrecks and can spend the sunsets on their private beach. El Dahar Souk is a popular spot where you can pick up souvenirs and relax at a local cafe, too!
Hurghada is definitely busier and more action-packed than Sharm el-Sheikh and Marsa Alam. So, it's a great choice for those who like some adventure alongside relaxation.
Editor's Recommended Dive Resort: Desert Rose Resort
---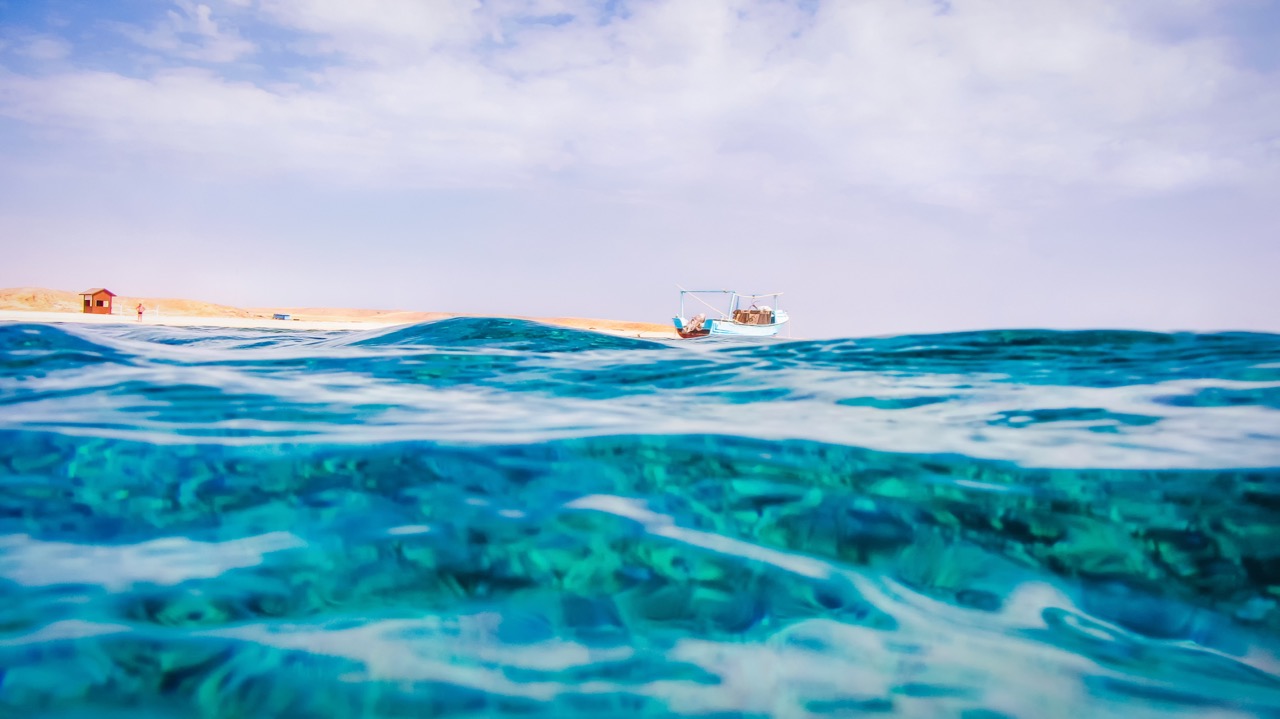 Marsa Alam
Marsa Alam is one of Egypt's hot spots for the famous dugongs, also known as the "sea cow"; a bucket list sighting for most! The resort town lies approximately 300 km (186 miles) south of Hurghada and is one of the least developed areas on Egypt's Red Sea. Above all, the city houses boat and shore diving, alongside the famed shark spot called Elphinstone Reef.
Resorts here are generally smaller than other tourism-heavy areas, like Sharm. Marsa Alam is certainly a diving and watersports hub, loved for its peaceful and natural landscape. You won't find the largest of the best Red Sea dive resorts here, but smaller-scale, tranquil, all-inclusive hotels do exist, like the Hilton Nubian Resort.
As an added bonus, you can find diving village-style resorts in this coastal town, ideal for solo diving holidays and tighter budgets, like Marsa Shagra Village! This particular diving village holds one of Egypt's highly protected reef systems, bursting with turtles, reef sharks and coral. The best part? For a very budget-friendly price, you can enjoy unlimited house reef diving, which is accessible from shore.
Editor's Recommended Dive Resorts: Hilton Marsa Alam Nubian Resort, Marsa Shagra Village
---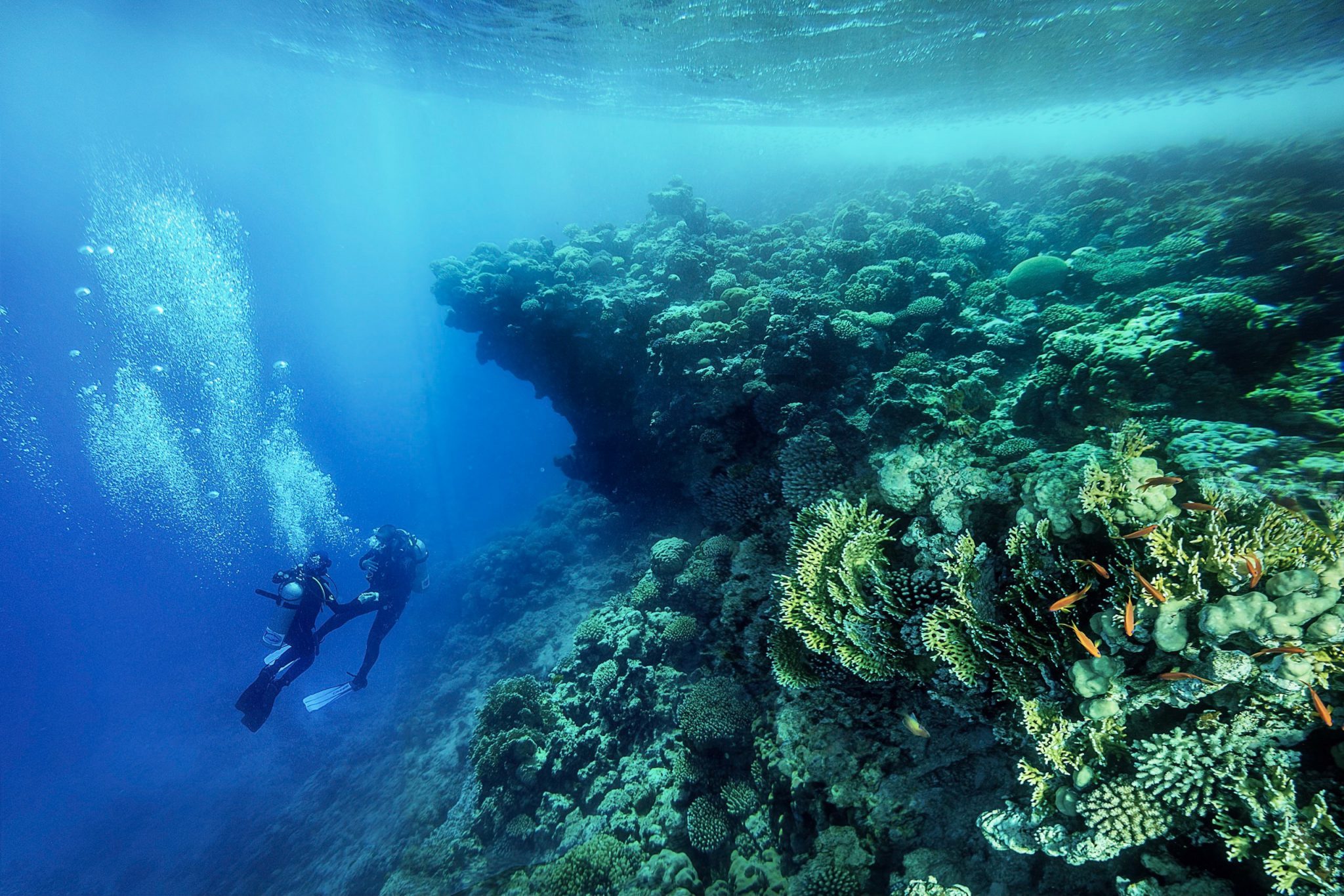 Dahab
Down the southeastern coast of the Sinai peninsula, we reach Egypt's golden haven: Dahab. This city is a mecca for scuba diving, freediving, partying and even wellness enthusiasts. Dahab has a more local, small-town feel than other cities sitting on the Red Sea and is particularly loved for its laidback, homey vibe.
Nightly prices in Dahab are some of the lowest among the best Red Sea diving resorts but the quality remains high. Wellness enthusiasts will love Coral Coast Hotel for its onsite wellness center packed with yoga classes and massage facilities. On the other hand, newbie divers enjoy the convenience of the onsite dive centre and Lighthouse Reef just steps outside your room door at Dahab Divers Hotel & Dive Center.
Editor's Recommended Dive Resorts: Dahab Divers Hotel & Dive Center, Desert Divers Dahab Hotel & Camp, Coral Coast Hotel
---
Ready to Visit Some of the Best Red Sea Resorts?
With 20 different dive resorts in the Middle East and the Red Sea, it's safe to say you can find exactly what you are looking for. The PADI Travel team is available 24/7 to help you explore your options. Prior to diving in, here are five things to consider before your dive trip to the Red Sea!