Jet-setters, celebrities, honeymooners, and ocean admirers escape to the Maldives for the overwater bungalows, marine life and beaches jeweled with sunshine. In fact, this country is on most people's bucket lists. If you're finally planning your trip to paradise, this blog article is for you. We've put together a guide for the best scuba diving resorts in the Maldives, so that you can focus on rest and relaxation rather than planning your trip. And without better words, the Maldives literally has it all. Whether that's a smaller-scale guesthouse or a no-expenses spared spa resort, you'll find it in this part of the Indian Ocean.
---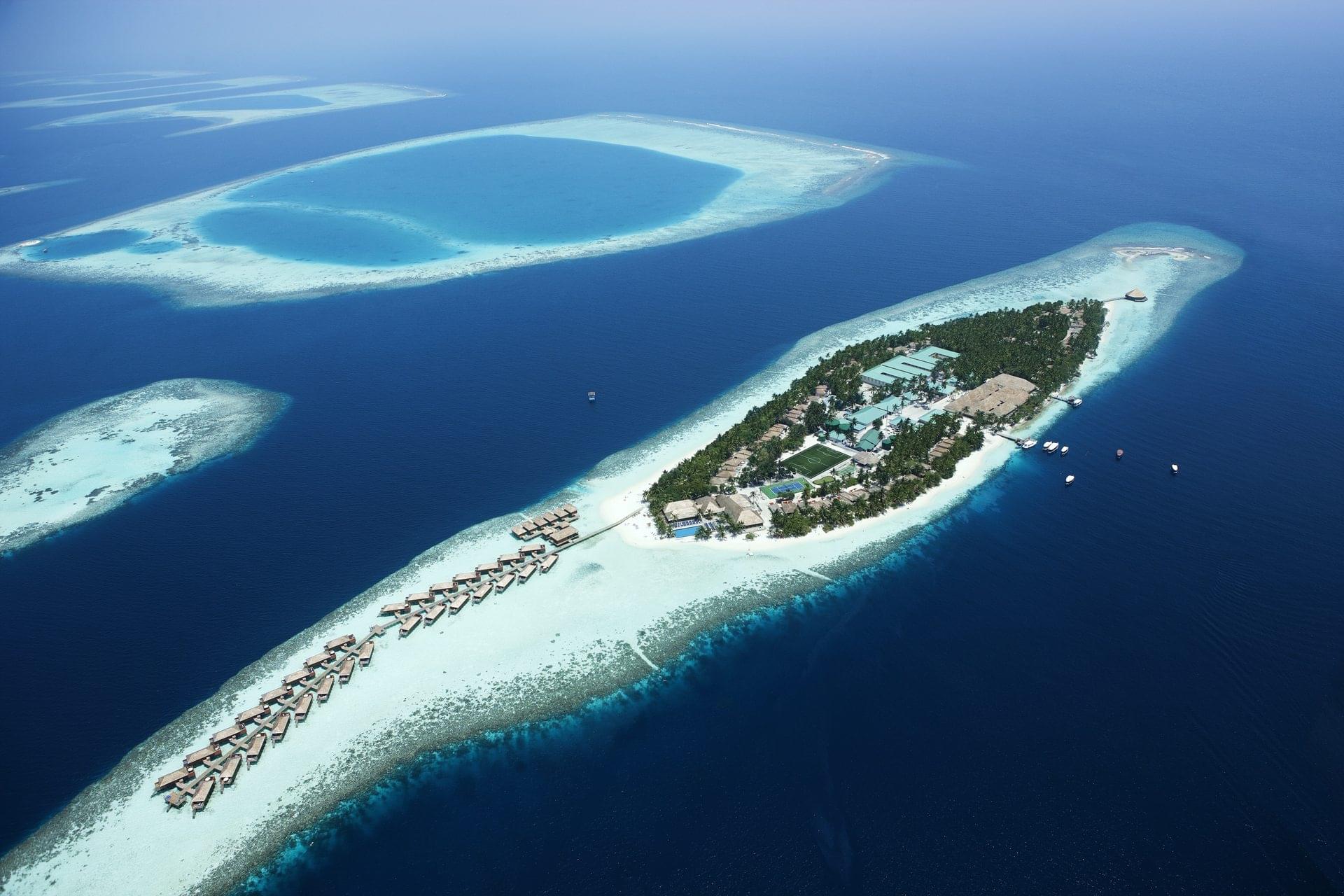 Vilamendhoo Island Resort and Spa, Ari Atoll
Hosted on its own private island and encased in a blue lagoon, Vilamendhoo is a true escape. The room choices are plentiful with beach-front villas, beach villas, garden rooms, and jacuzzi water villas, each of which features fluffy pillows, stunning views, and access to two swimming pools and the onsite spa as well as multiple restaurants and bars. The resort also offers several different all-inclusive dining plans. For this reason, Vilamendhoo truly lives up to its title as one of the best scuba diving resorts in the Maldives.
Furthermore, this resort is passionate about sustainability and marine conservation, with a Manta Trust Marine Biology Center onsite. Plus, a PADI 5-Star Dive Centre is located inside the resort with its own private jetty. In addition, families can also enjoy the children's play areas and the Vila Memories Photo Studio to capture once-in-a-lifetime moments on the island. Sunset cruises and pelagic life excursions make this an excellent choice for divers and non-divers alike!
---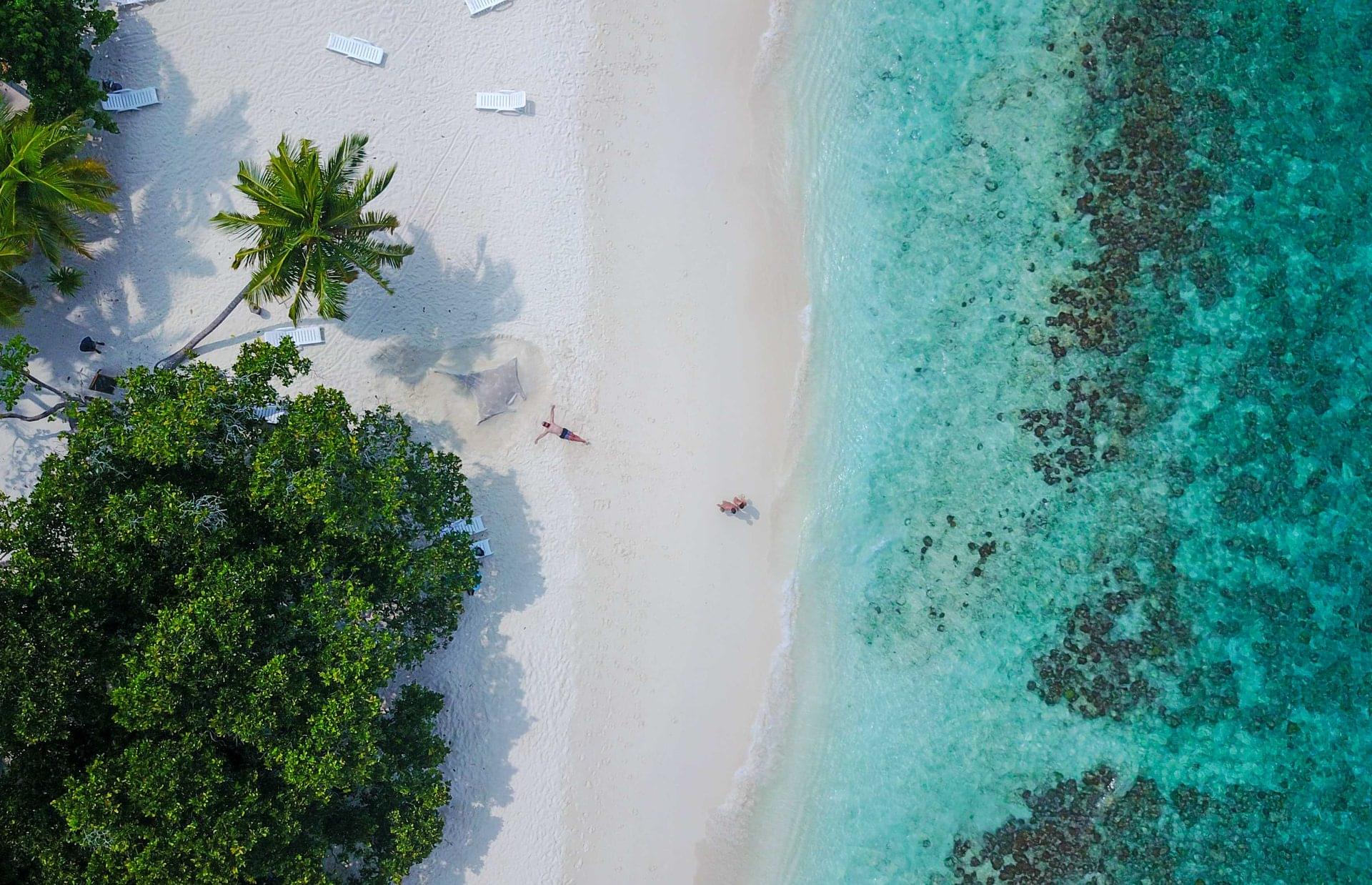 Aveyla Manta Village, Dharavandhoo Island
Aveyla Manta Village is a tranquil guesthouse located on Dharavandhoo Island. It's a wonderfully affordable yet luxurious resort housing 16 rooms. The smaller scale makes it a soothing escape for those looking for a quieter environment. Beautiful white walls and wooden accents create calming rooms with ocean views.
Liquid Dive Center is an onsite PADI 5-Star Centre, just moments away from the rooms. Diving trips offer high chances of spotting mantas, guitar sharks, false killer whales and macro life. An additional feature of Aveyla is the resort's unique sustainable power solution of solar panels. Plus, reaching the resort is easy thanks to included transfers from Dharavandhoo Airport when booking through PADI Travel.
To find out more about marine life sightings throughout the Maldives, check out our dive guide here.
---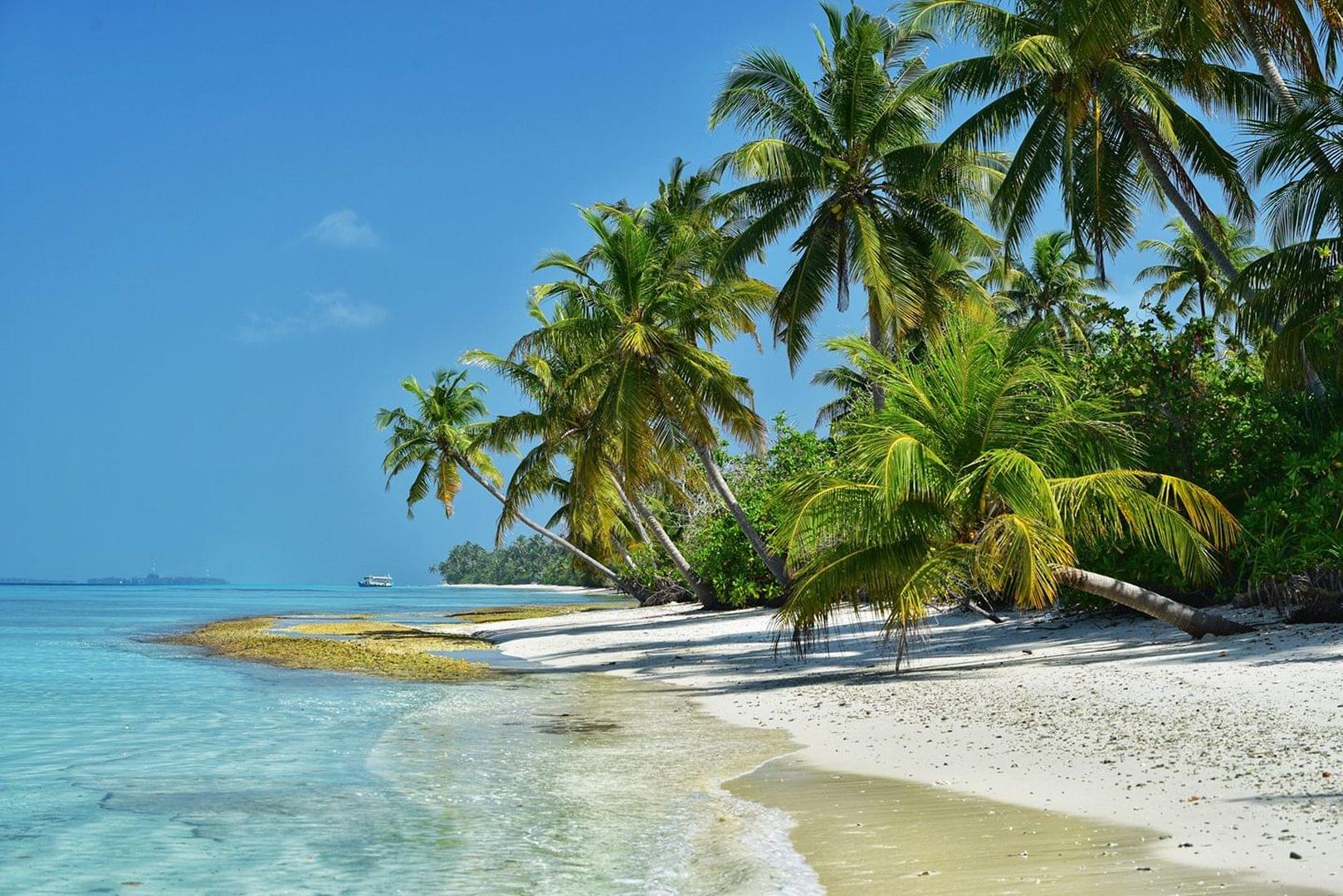 White Sand Dhigurah, Dhigura Island
For a cozier, chic guest house, White Sand Dhigurah is our top choice for the best scuba diving resort in the Maldives. The guest house has 23 rooms of different sizes and is a perfect choice for affordable holidays in the Maldives. Firstly, it's situated on Dhigurah Island, with surrounding waters offering the opportunity to see whale sharks and mantas! Maldivian, Asian and Western cuisine is offered at the roof terrace restaurant with bed & breakfast, half board and full board dining plans available.
Just minutes from the resort lies South Ari Atoll's White Sands Beach, an ideal spot for snorkelling and relaxing. For divers, the Oceanholic dive centre is within walking distance from the guest house.
---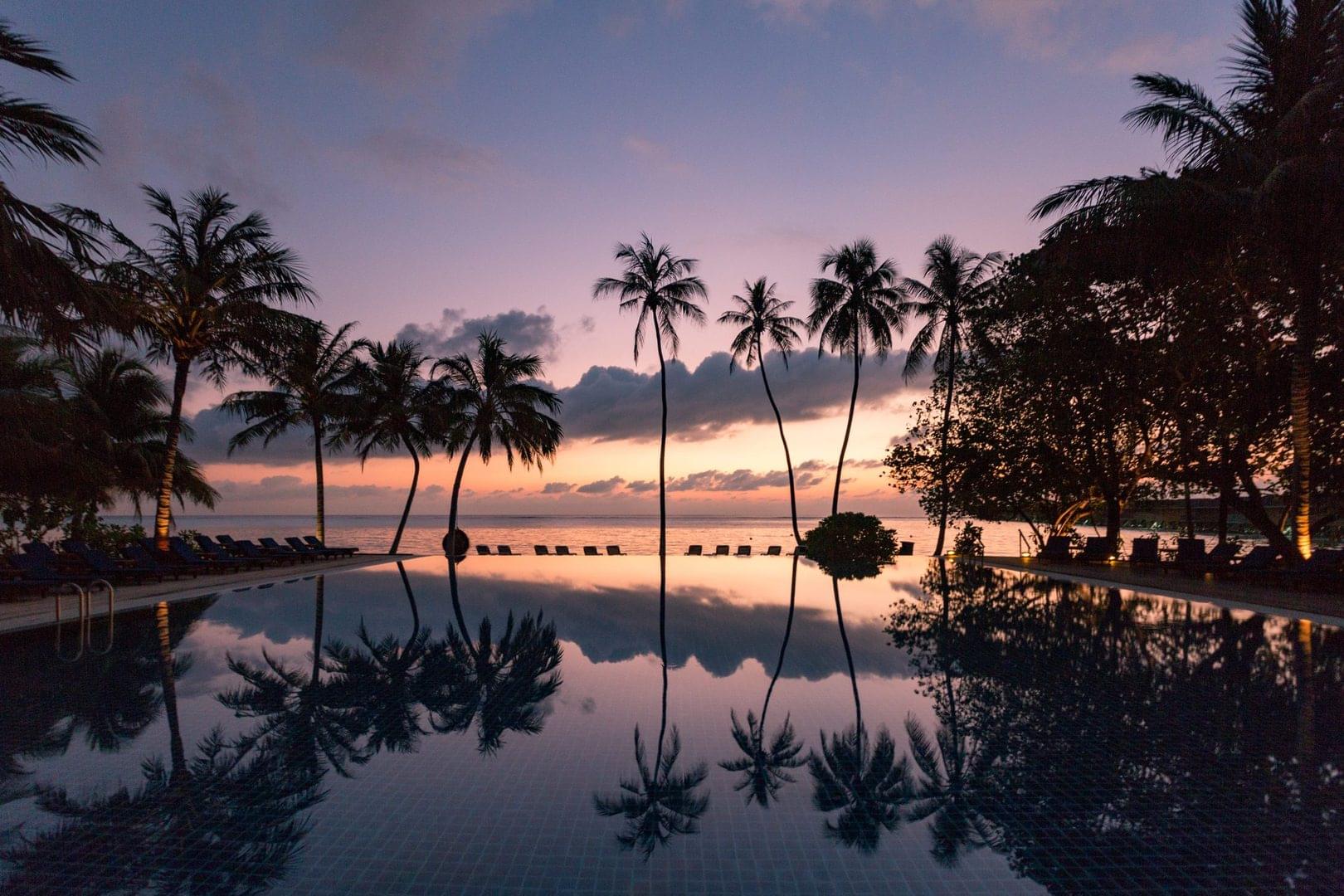 Meeru Island Resort and Spa, North Male Atoll
Heading slightly north, we reach Meeru Island Resort and Spa, situated on Meerufenfushi Island. This island is a hotspot for manta cleaning stations and boasts awesome underwater topography. On any given dive trip, you might explore channel diving, revel in shark sightings or spot macro life in overhangs. This atoll is one of the best Maldives atolls for diving.
Above all, this resort boasts the all-star Maldivian experience with waterfront villas and jacuzzi beach villas. Not only are the rooms and location stunning, but the resort has its own onsite museum displaying cultural artifacts. Plus, the resort offers six different dining venues, from casual dining to evening best as well as a room service menu. Plus, Euro-Divers Meeru is an onsite PADI 5-Star Dive Center, offering PADI courses, fun dives and more.
---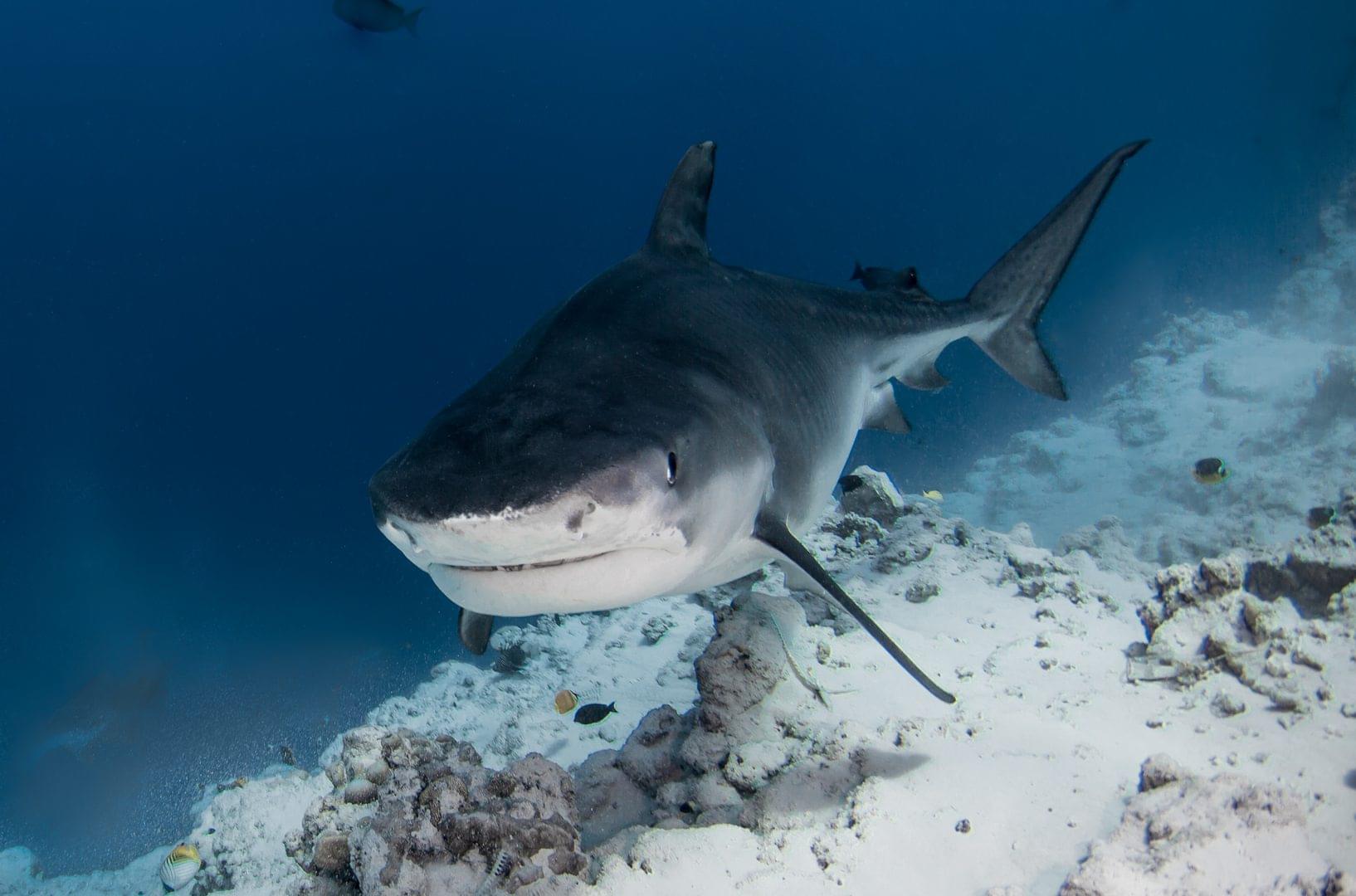 Zero Degree Residence, Fuvahmulah
Fuvahmulah is one of the Maldives' best spots for pelagic life – in particular tiger sharks. This unique diving destination is often dubbed the "Shark Island" of the Maldives, with no special seasons needed to spot pelagics. Zero Degree Residence is a bed-and-breakfast-style resort with 11 rooms (full board meal plans available). Before diving, you can enjoy breakfast on the outdoor terrace, with vegans and gluten-free diets being catered for.
Rooms at Zero Degree Residence feature WiFi, luxurious sheets and some include jacuzzi baths. Guests rave about the large, spacious rooms, airport transfers (additional cost required), and options for island tours during your stay. Lastly, Fuvahmulah Dive is the associated offsite PADI 5-Star Dive Center.
---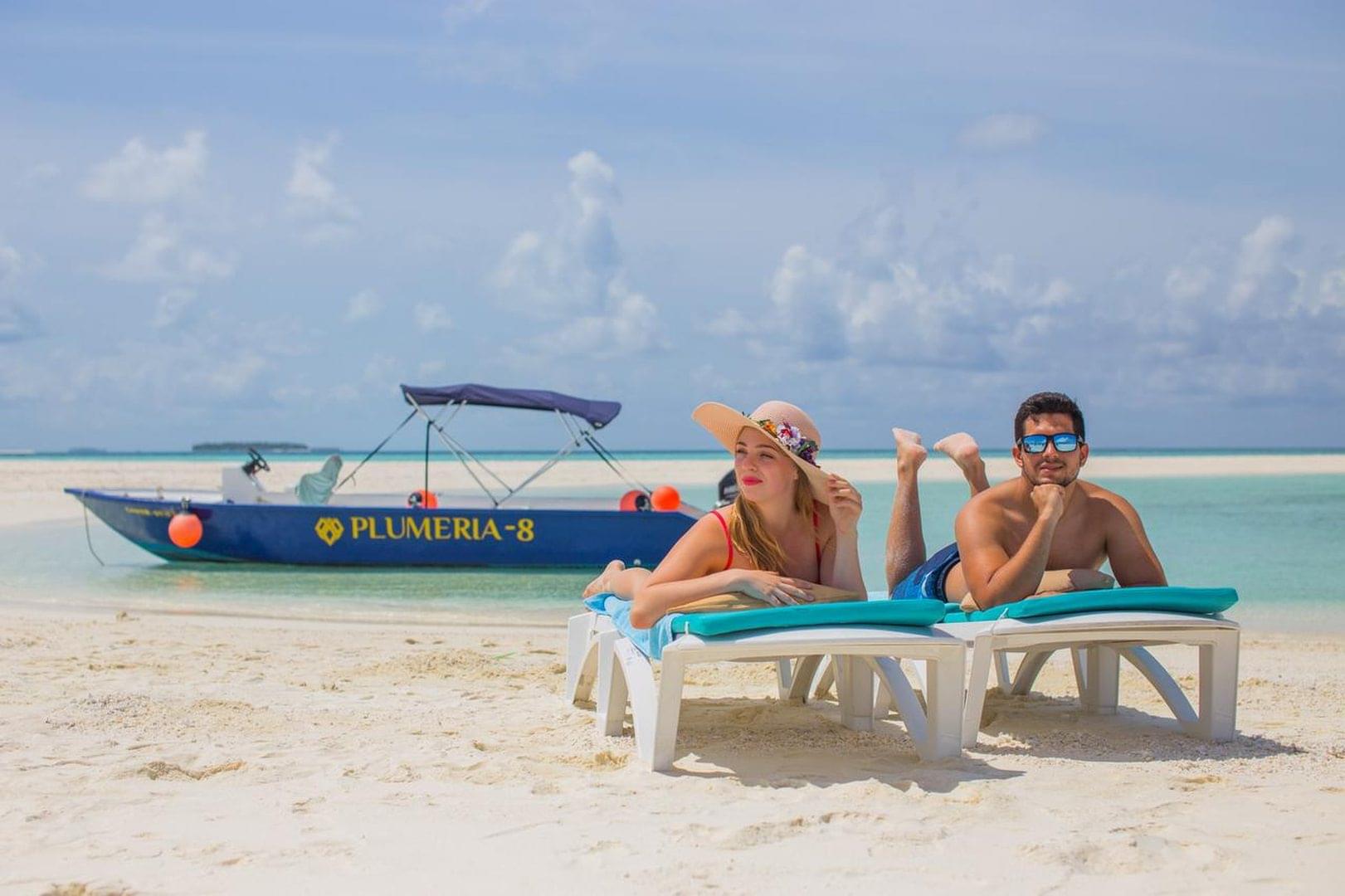 Plumeria Maldives, Thinadhoo Island
Plumeria Maldives ticks all the boxes when it comes to an unforgettable diving holiday paired with the ultimate in R&R. Situated on the tiny Thinadhoo Island, you'll have a private beach and quiet surroundings. The island itself has just four resorts, providing a less crowded Maldivian experience. All of the 64 rooms at Plumeria Maldives include jacuzzi hot tubs and sea views, living up to its title as one of the best scuba diving resorts in the Maldives! Additionally, bicycles are offered free of charge to explore the island on your own time.
The Plumeria Diving and Watersports onsite dive centre will take you to explore renowned sites in the nearby Vaavu Atoll. Expect to see mantas, sharks and the largest intact barrier reef in the Maldives: Fotteyo Falhu.
---
Hotel RIU Atoll, Dhaalu Atoll
Experience a vacation in an overwater bungalow at the Hotel RIU Atoll! The resort features over 250 rooms, some on the main island and many junior overwater suites extending off the island. Guests can bathe in the surrounding ocean or enjoy the swim-up pool bar surrounded by in-water and pool-side sun loungers. Massages, jacuzzis and 24-hour lounges add to Hotel RIU's extensive list of attractions.
With an onsite, PADI 5-Star Dive Center, ScubaCaribe Maldives, water-lovers can dive and snorkel with surrounding marine life. Think turtles, dolphins, whitetip reef sharks and mantas in this region. Lastly, this also features free WiFi.
---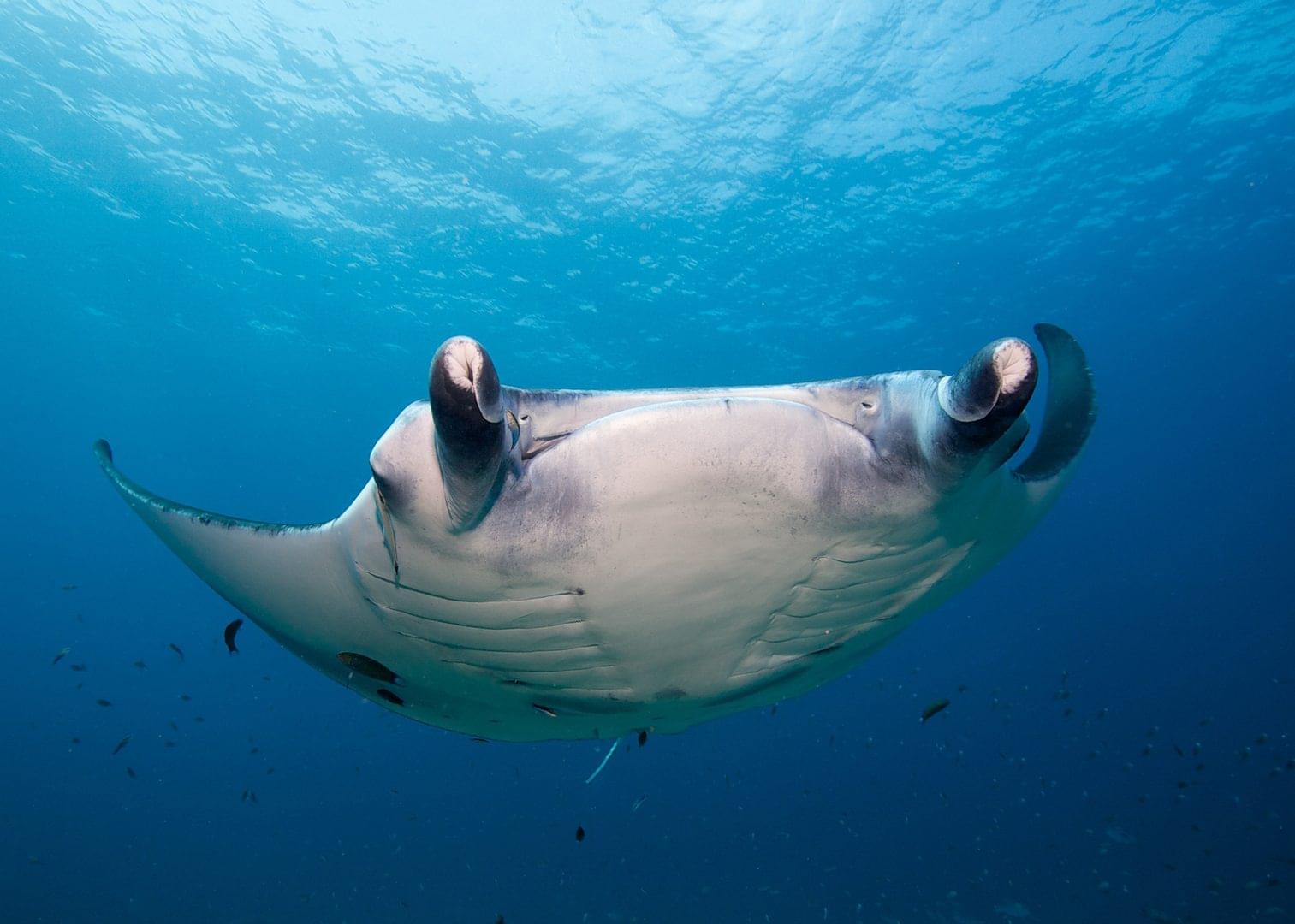 Kuredu Resort and Spa, Lhaviyani Atoll
One of Kuredu's most tantalising features is the onsite diversity; from room types to restaurants and activities. All budgets are catered for in this 387-room resort, with 9 room types available. For the ultimate luxury, guests can choose a Water Villa on the sunset side of the island. Equally stunning are the Garden Bungalows and Beach Villas, all with customiseable diving packages through PADI Travel.
The surrounding ocean is generous in its underwater kingdom with chromatic reefs, channels, wrecks and marine life. Kuredu Prodivers dive center is onsite, offering recreational diving as well as the PADI Instructor Development Course if you're looking to become a PADI Pro in the Maldives!
---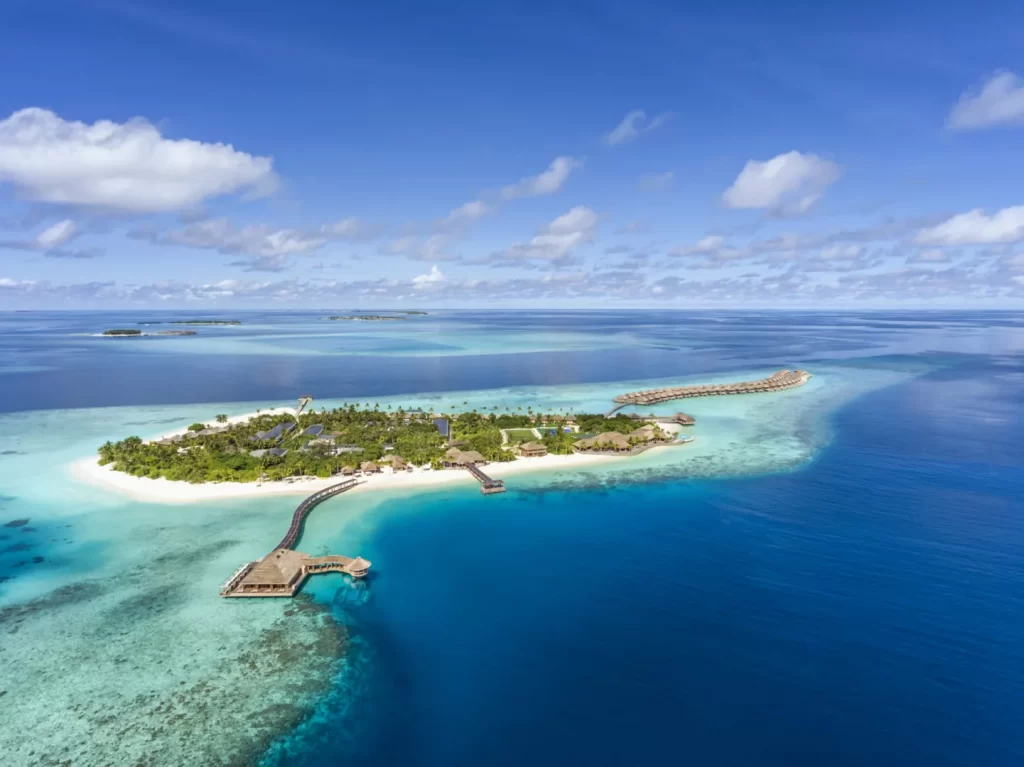 Hurawalhi Island Resort, Lhaviyani Atoll
Hurawalhi Island Resort is a luxury, all-inclusive escape for adults only, designed by world-renowned architect; Yuji Yamazaki. This is a 5-star private island resort, encompassed by a crystal blue lagoon and thriving coral dive sites. It's the ideal luxury resort for style, class, and exceptional diving with the onsite 5-star PADI dive centre. You'll stay surrounded by 60+ dive sites with sharks, rays, manta rays, and green turtles.
Additionally, Hurawalhi has exceptional non-diving experiences too. Here you can dine at the world's largest all-glass undersea restaurant, 5.8 meters (19 feet) below the surface, Additionally, if you're conscious of ocean conservation (which we all should be), there is a resident marine biologist at Hurawalhi's Manta Trust Marine Biology Center onsite!
---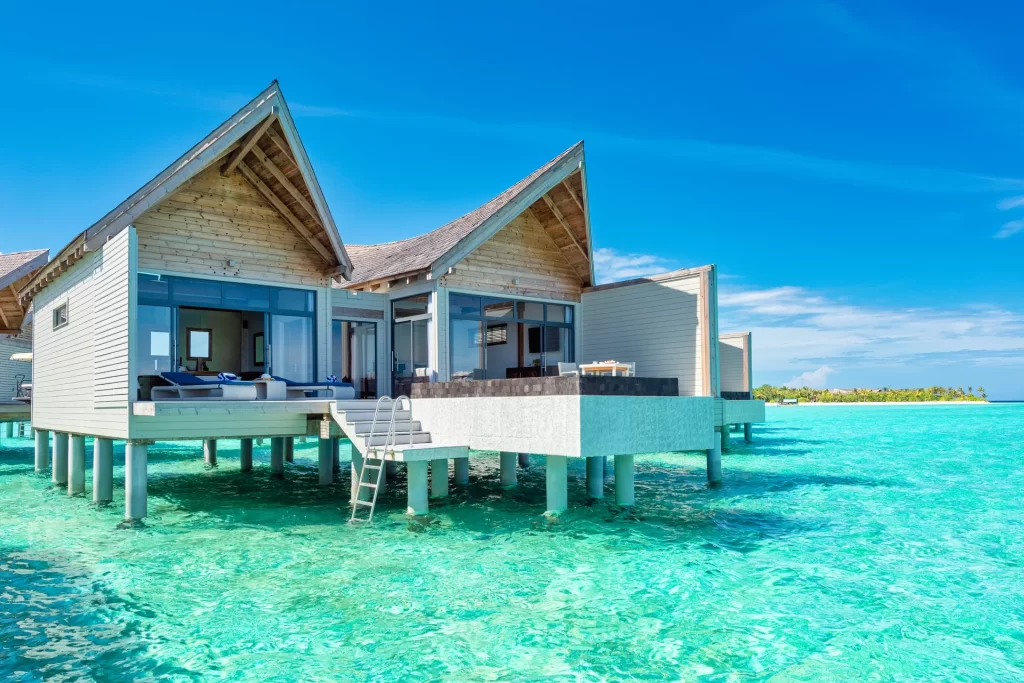 Movenpick Resort Kuredhivaru Maldives
If you're traveling with the whole family, yet still want class and luxury, Movenpick Resort Kuredhivaru could be the ideal choice for you. Each villa here has its own plunge pool and glass-bottom, to gaze at crystal blue surrounding waters. There's an onsite 5-star PADI dive center, and thanks to the house reef divers can enjoy exceptionally colourfully and lively shore dives here in the Indian Ocean. For non-divers, snorkelling equipment is free of charge.
Movenpick offers an array of non-diving activities. Including a wellness spa with overwater and jungle treatment rooms. Dining here is exquisite and varies, from laid-back sushi bars to date-night suitable wine pairing menus. Additionally, a dedicated pool area for younger children makes it particularly family-friendly. As well as nice touches such as sunset and sunrise yoga, homemade Swiss ice cream, and free WiFi!
---
Ready for Your Luxe Escape?
Contact PADI Travel to explore your options for your next getaway to this garland of islands. Soak in an overwater jacuzzi at Vilamendhoo Island Resort, or cycle around Thinadhoo Island at Plumeria Maldives. For quieter escapes, head to Aveyla Manta Village or spot tiger sharks at Zero Degree Residence. Or for ultimate luxury and ocean conservation, book Hurawalhi Island Resort. The Maldives awaits you.
Dive in Further: