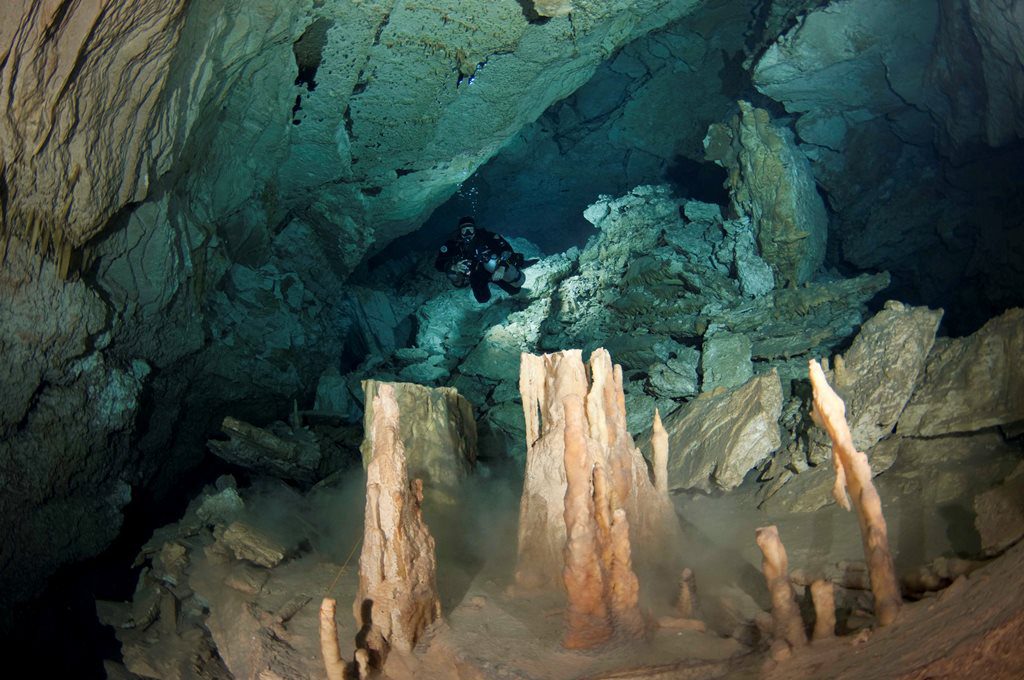 When you think about a project as intensive as surveying and exploring an underwater cave system, it would seem to some that only an extensive team of experts would be fit for the job. When it came to the Mermaid Pond/Chimney Cave connection on Grand Bahama, in the Bahamas, it only took the work of one woman.
As a PADI Course Director and NSS-CDS Cave Diving Instructor at Underwater Explorers Society, it's rare for Cristina Zenato to not be under the water. And when she isn't instructing cave diving students or remapping the entire Lucayan National Park's underwater system for the Bahamas National Trust, Zenato still prefers to spend her free time exploring the many caves and tunnels hidden throughout the island. In fact, it was during one of those after-work dives at Mermaid Pond that Zenato had a hunch that the cave connected to Chimney Cave, a cave system located just 500 yards away. Even though almost anyone she talked to assured her that the connection did not exist.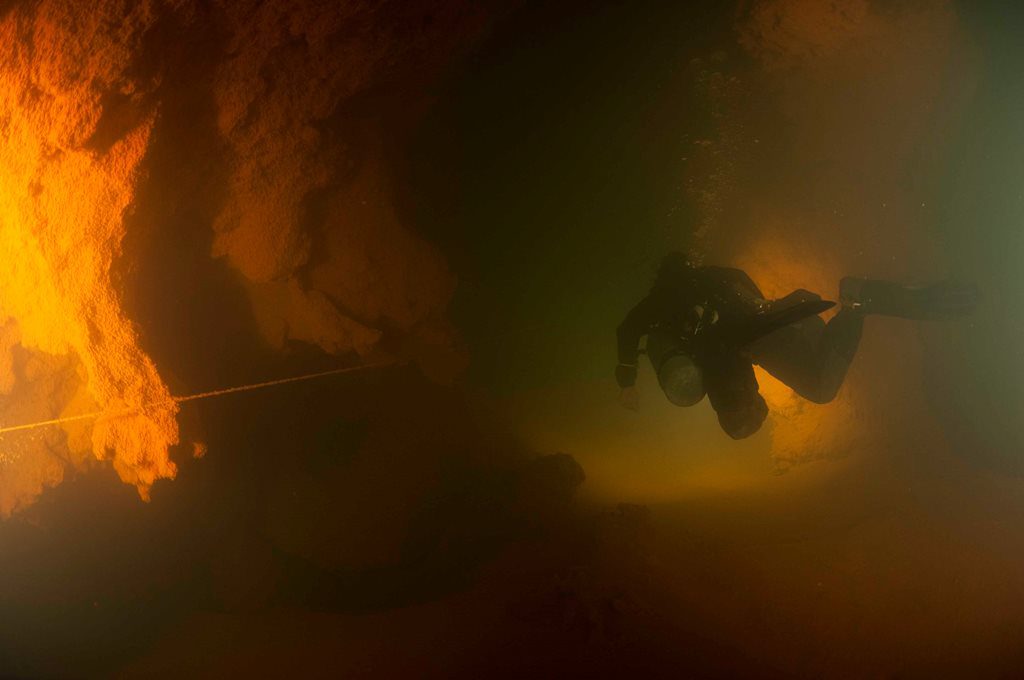 "After diving Mermaid Pond I thought it was impossible that this cave is not connected," Zenato says. "If you look at it on the map it just seemed like it had to connect."
For the next five years, Zenato performed extensive tests of trial and error by entering both entrances and searching to find a connection between the two sites. With many dead ends ahead of her, it was a lot of patience, and her faith in following her hunch that won out in the end. One of the most impressive parts of Zenato's story is that she did it all by herself. Which is quite the feat for a petit woman who hails from Italy.
"Most of the time I was alone diving on my days off or at night when I was not diving for work, teaching, or traveling," she says. "I also had to make sure to dive when the time was right to catch the daylight while keeping in mind the cooperation of the tides and weather conditions," she says.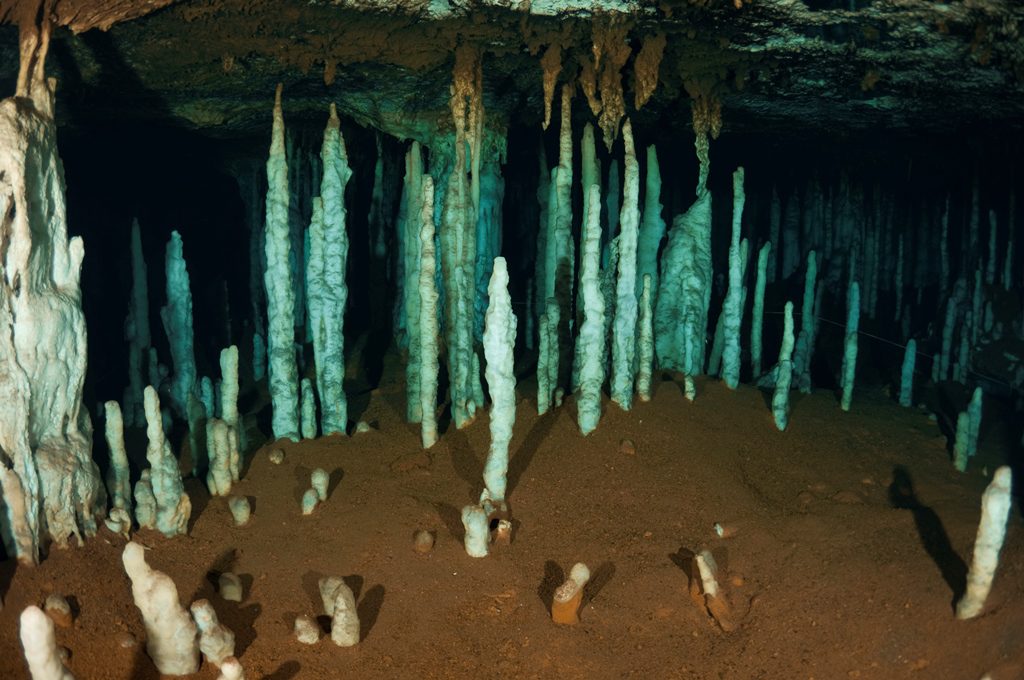 While the majority of the exploratory dives were done alone, Zenato enjoyed the occasional company of a fellow diver or former cave diving student to whom she would share the progress of the lines she had already laid.
And when she finally started to see the light at the end of the tunnel, it was one of her former students and Our World Underwater Scholar, Oscar Svensson, that she chose to share the moment with.
"The caves speak to me," she says. "During one of my dives, it suddenly made sense when I came to a place that looked like a wall but there was a little sliver of opening. I put my nose against the wall, saw an opening I could squeeze through and then realized I was in another cave."
Knowing she had found the connection between Mermaid Pond and Chimney Cave, Zenato waited to bring back Svensson so that she could share the joy of her discovery.
"I'm usually doing this alone so it was cool to be able to share it with someone," she says.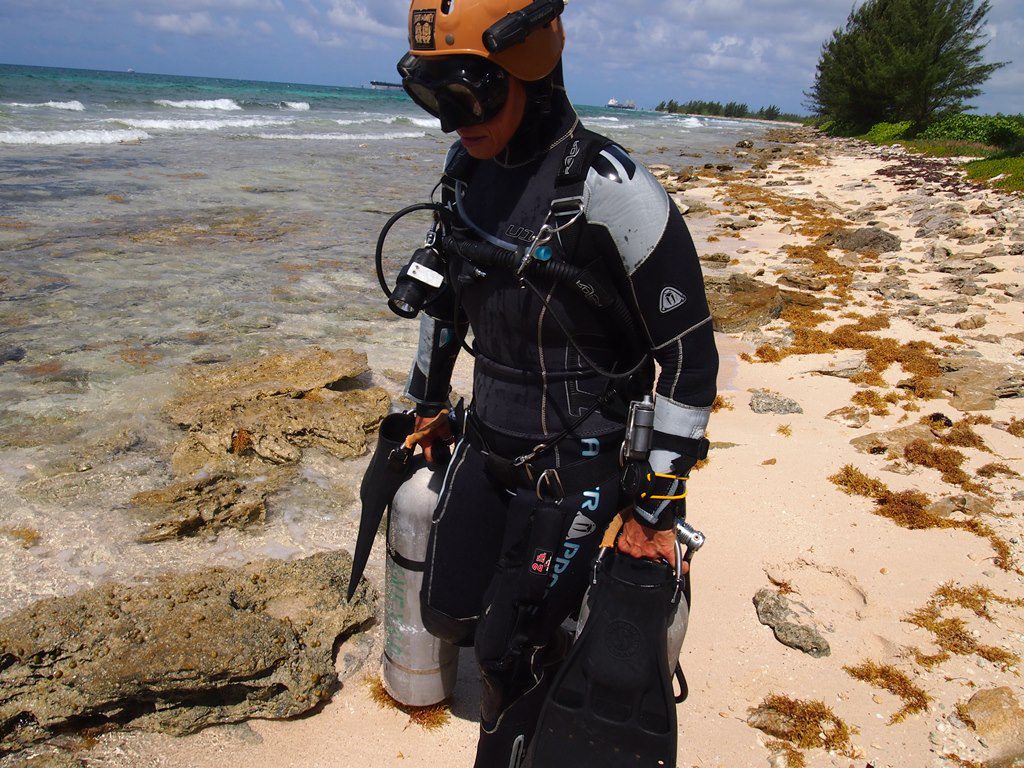 Having successfully accomplished something no one thought was possible, and going on to win the Diver of the Conference award at EuroTek, Zenato isn't hanging up her exploration boots any time soon. When it comes to Zenato, this is one woman who will always be searching for the next light waiting for her at the end of the tunnel.
Want to read about Zenato's current exploration project with the Zodiac system? Read Sixth Sense: Underwater Exploration.