Divers come to the Florida Keys not just because it's the only barrier reef in North America and the third-largest coral reef in the world, but it's also home to Florida Keys National Marine Sanctuary.
"FKNMS holds a tremendous collection of shipwrecks representing much of the maritime heritage of the Atlantic world," says Matthew Lawrence, Maritime Archaeologist, Florida Keys National Marine Sanctuary. "Divers can explore these wrecks in person allowing them access to one of the most interesting 'museums' on earth."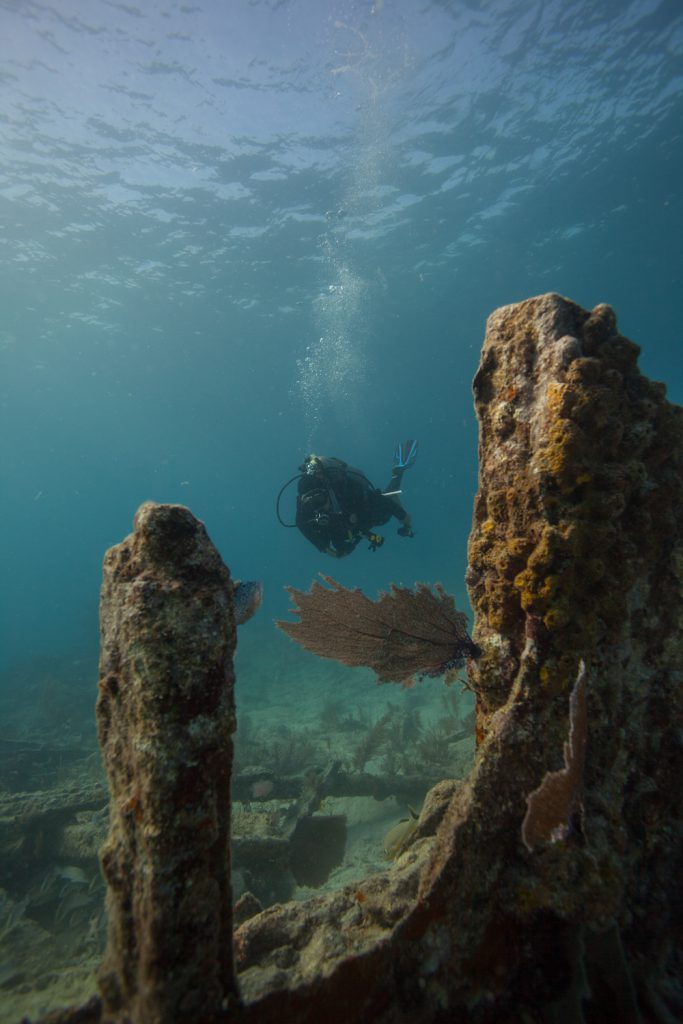 And that underwater museum is vast. Spanning 2,900 square nautical miles surrounding the Florida Keys, the area was designated as a marine sanctuary in 1990 and is under protection by the watchful eyes of the National Oceanic and Atmospheric Administration (NOAA), Office of Law Enforcement, United States Coast Guard, United States Fish and Wildlife Service, Florida Fish and Wildlife Conservation Commission, and the Monroe County Sheriff's Office.
"The sanctuary works with our partners to develop enforcement priorities and targeted enforcement operations," says Stephen M. Werndli, Enforcement and Emergency Response Coordinator, FKNMS. "Working with these partners ensures the sanctuary is protected by land, sea, and air."
That enforcement has also worked its way into the treatment of wastewater in the Keys.
"The water quality upgrades that are ongoing show a reduction in inputs from land to near shore waters. It is important to know that the waters surrounding the Keys island chain are affected by flows from the mainland through Florida Bay and the Loop Current," says Nancy Diersing, Science Interpreter, FKNMS. "Regular coral monitoring also occurs as part of the sanctuary's Water Quality Protection Program."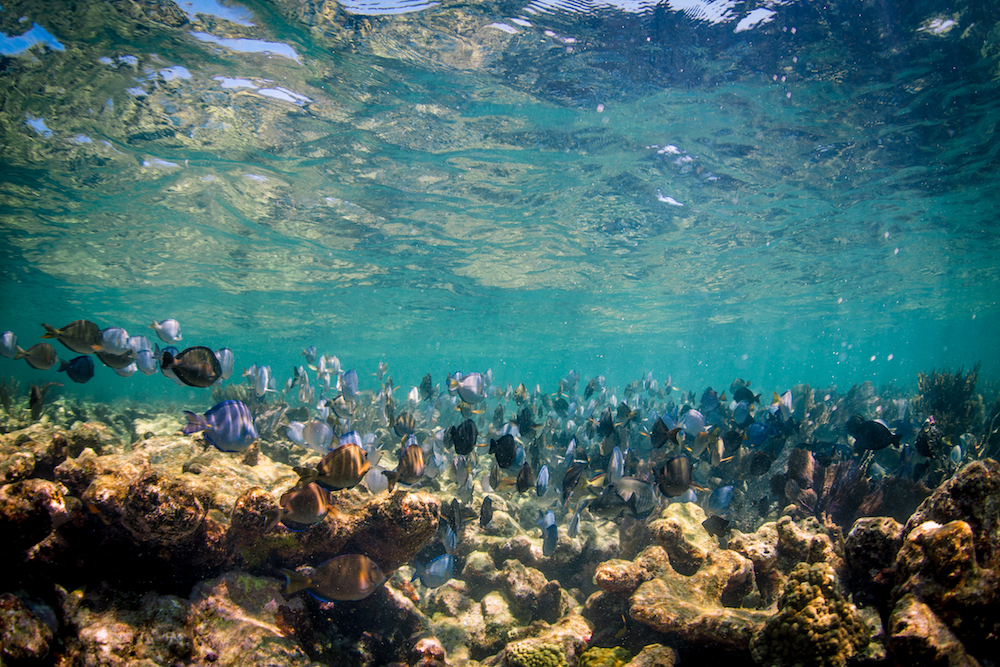 Other projects on the agenda include continued Post-Hurricane Irma assessment and recovery efforts, zoning and regulatory reviews, and the expansion of the Blue Star program, a system that began in 2009 and includes 25 dive operators as national models for public-private environmental partnerships.
"The Blue Star program is being expanded to include fishing guides," says Gena Parsons, Communications and Outreach Manager, National Marine Sanctuary Foundation in support of FKNMS. "Blue Star operators take the extra step to provide customers with tools to be better environmental stewards. To meet Blue Star program requirements, operators must train staff on the importance of coral reef ecosystems and sanctuary rules and regulations. Educational materials are provided to share with guests. Blue Star operators also agree to use mooring buoys when available, recycle engine oil, and offer at least one conservation activity annually."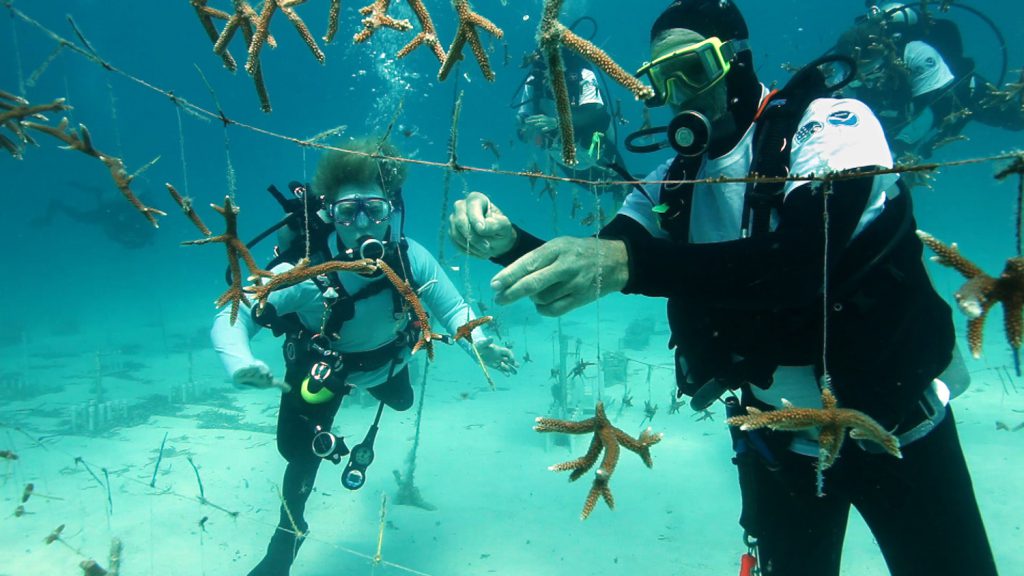 PADI® Pros also have a chance to participate. The Heritage Awareness Diving Seminar (HADS) is a program that educates dive professionals through classroom sessions and in-field training on how to be proactive when protecting the wrecks and reefs.
"The Heritage Awareness Diving Seminar (HADS) allows dive instructors to become champions for heritage preservation. They take what they learn and bring their love of the subject to the broader diving public, hopefully creating even more stewards," Lawrence says. "As shipwrecks and other archaeological sites are non-renewable, they need everyone's help to be sure that future generations are able to enjoy them as well."
But it's not just the agencies and dive operations that are doing their part to protect these waters. Volunteers work with FKNMS conducting everything from beach cleanups to public education forums.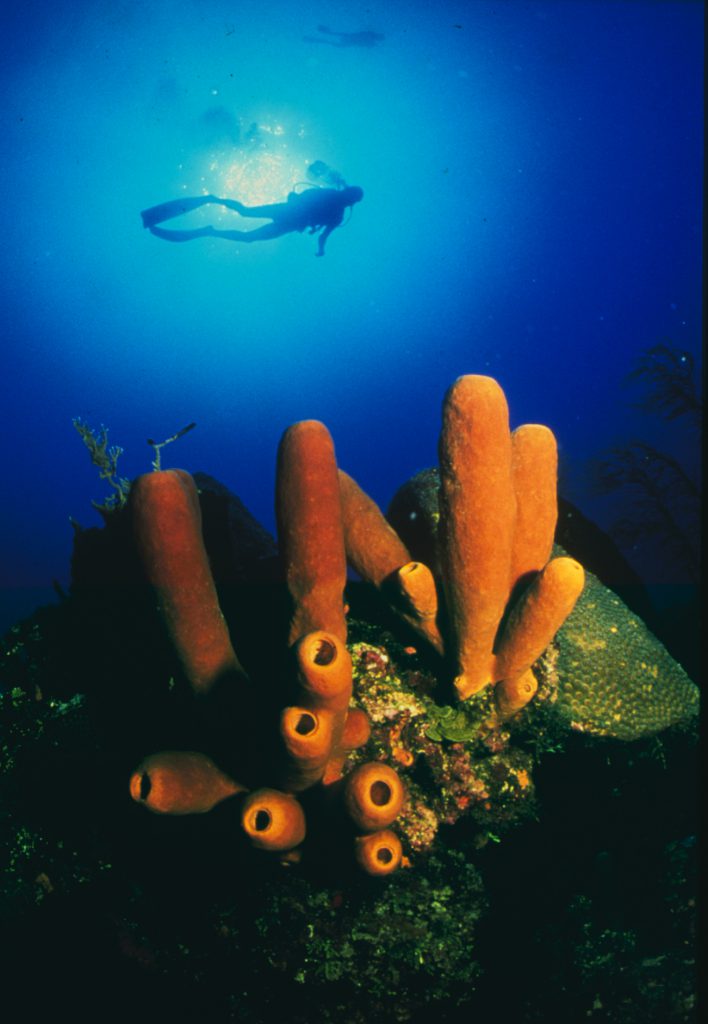 "These volunteers participate in a wide variety of activities including diving, beach cleanups, water quality monitoring, collecting field observations and surveys, acting as visitor center docents, and wildlife monitoring," Werndli says. "Last year, volunteer efforts helped to dispose of over 3,500 pounds of marine debris from the Florida Keys National Marine Sanctuary."
Interested in volunteering? Learn more about the opportunities to protect Florida Keys National Marine Sanctuary here.