How would you like to explore, relax, and help save the ocean? You can do this when you become a diver! Learning how to dive has many benefits, such as gaining a great hobby or professional skill. Not only does diving help you #LiveUnfiltered, but it will also allow you to help save the ocean. When you become a diver, you enter a whole new world and get to explore an extra 71% of our planet. That being said, it also gives you first-hand experience seeing some of the real-life issues our blue planet is facing. When you become a PADI diver, you join the largest community in the world for ocean change.
We spoke to four awesome divers who use diving to help them save the ocean and will surely inspire you to start diving! Here's what they had to say.
---
Julia Aveline-Rabenjoro
Julia Aveline Rabenjoro is a soon-to-be-15-year-old, PADI Junior Master Scuba Diver, PADI Basic Freediver, and PADI AmbassaDiver, living in Kota Kinabalu, Borneo. She started her own group of teen divers this year, called Bubbles of Hope. Her goal is to help inspire more kids and teens to take up diving. With this, she is hoping that they will fall in love with the ocean and will want to help protect it.
Why did you learn to dive?
"I started diving when I was 8 years old. It was a birthday surprise, and I've never stopped since then! I also love taking pictures underwater; it's a way for me to capture the beauty and show it to non divers and also a way to document issues like pollution or ghost nets."
How does diving and being underwater make you feel?
"Being underwater feels like you're stepping into another world. The weight and stress of the world above vanished while entering the big blue; everything is raw and real.  You're privileged to be a front-row spectator, and you can closely observe the intricate behaviors between animals. You are separated from the world above, you feel no weight, hear no sound except your own bubbles and you're flying in a vibrant ecosystem. The ocean makes me feel small, humble, yet free and adventurous."
How do you #LiveUnfiltered and help save the ocean?
"Diving was the starting point in my conservation journey. Before starting, I vaguely knew about issues that affected the ocean, but had never really witnessed it with my own eyes. Hearing fish bombing, seeing discarded fishnets entangled in corals or plastic bottles polluting the ocean was a wake up call. Three years ago I decided to create a Facebook page and eventually started a series of interviews online during the pandemic with marine biologists, conservationists, underwater filmographers to learn more about the underwater world and raise awareness. PADI specialty courses like PADI Dive Against Debris and the PADI AWARE Shark Conservation Course helped me expand my knowledge too."
What would you say to someone thinking about learning how to dive?
"I would say definitely, GO FOR IT! If you are lucky enough to have this opportunity to learn to dive, don't walk around it, get into the ocean and explore the 70% of the planet you've yet to discover! All the courses are fun and at your pace and you will meet supportive people sharing the same passion…. The ocean is a safe and welcoming place that will take you to unforgettable adventures. You won't regret joining this joyful community!"
---
Manu Bustelo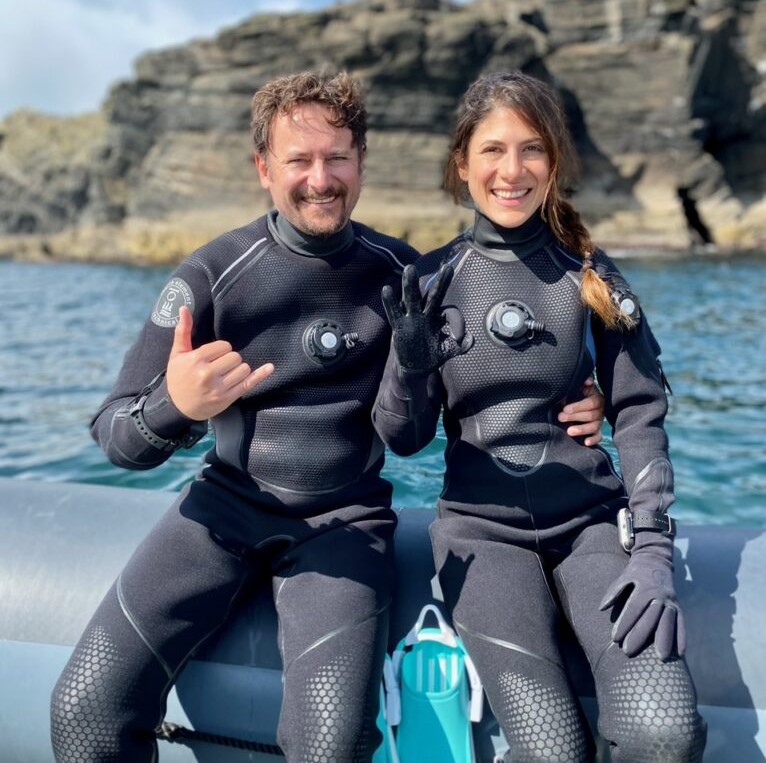 Manu Bustelo is an adventurous skier, mountain biker, and diver (he's also a PADI AmbassaDiver) based in Europe. He focuses on corporate sustainability and marine conservation.
Why did you learn to dive?
"I was born by the Andes mountains…and from a very young age my parents encouraged me to love the outdoors. It was in Nicaragua that someone mentioned that if I love the outdoors, I definitely needed to learn scuba. I did my Open Water Diver Certification in Roatán (Bay Islands, Honduras). Since then, the underwater world has become the central stage in my life."
How do you #LiveUnfiltered and help save the ocean?
"Through scuba I have met wonderful human beings, explored uncharted underwater marine environments around the world, met the love of my life and found a wonderful job at DANEurope. What else can I ask for?"
What would you say to someone thinking about learning how to dive?
"Practice makes master. Dive safe & spread ocean love within your area of influence. Our beautiful Planet Earth needs conscious individuals…that do their best to live in balance with nature."
---
Rabbi Ed Rosenthal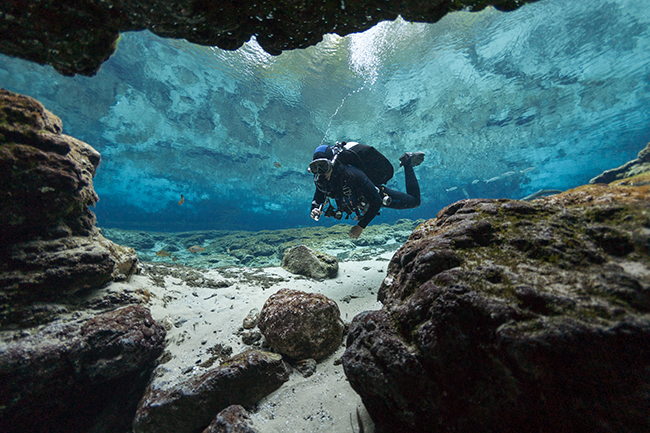 Rabbi Ed Rosenthal is the founder and CEO of Repair the Sea, a Florida-based, non-profit, faith-based marine restoration organization. Their mission is to share the spiritual wonders of water and the sea, and to raise awareness and encourage action to address the many threats facing the aquatic environment. They regularly conduct Dive Against Debris programs in Tampa Bay through PADI Aware, as well as restoration in the Florida Keys. They also encourage non-divers to join in their regular waterfront cleanup programs to teach about the threat of plastic pollution, marine debris in general and the damage this causes to the marine environment.
Why did you learn to dive?
"I was born and raised in landlocked St. Louis, Missouri, but I…. was always drawn to the water. When I was 16 I asked my parents if I could get scuba certified. My mother said: "If God meant for people to be under water, He would have given us gills." Needless to say, I didn't get certified. During my first year of Rabbinical studies… I went snorkeling for the first time. It was the Red Sea near Sharm el-Sheikh, and I couldn't believe the colors and all the fish. I had never seen such beauty before. I was hooked. When I returned to the US to complete my studies, I got certified and have loved it ever since."
How does diving and being underwater make you feel?
"I feel more spiritual underwater than I do in any house of worship. There is a sense of peace underwater that, if you take the time to focus your thoughts, is profound and powerful."
How do you #LiveUnfiltered and help save the ocean?
"The connection to water and the Ocean that diving has created for me personally has been a life changing experience. It has caused me to reevaluate my relationship with the natural world and the interconnectedness of everything."
What would you say to someone thinking about learning how to dive?
"Open yourself up to wonder, and you will experience true awe in the underwater world."
---
Jack Fishman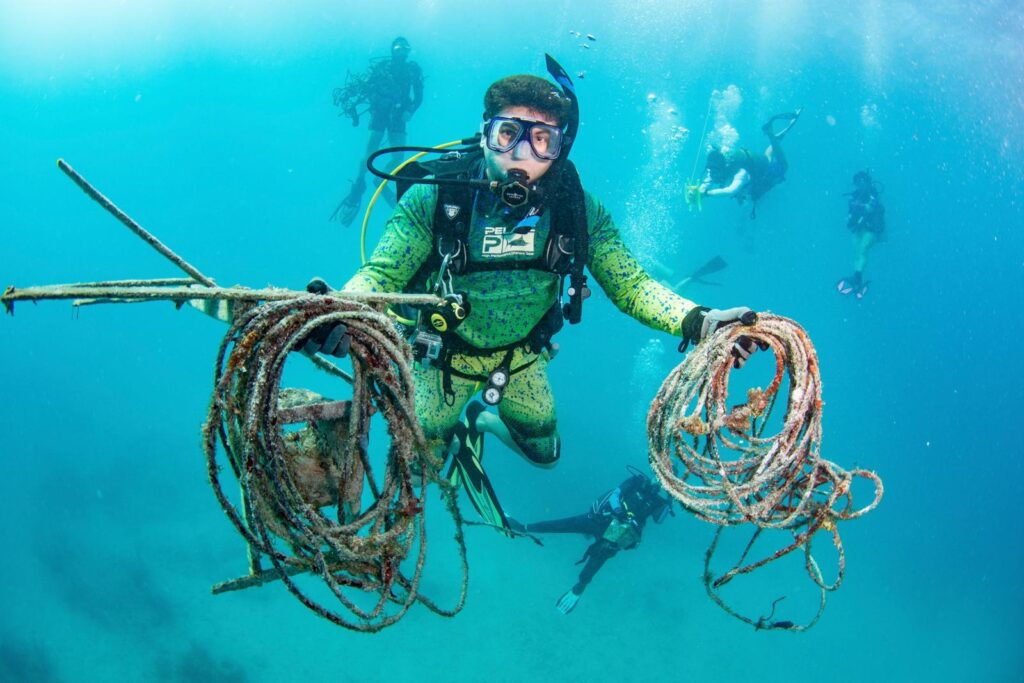 Jack Fishman helps inspire and train PADI Dive Centers and their resident dive professionals all over the world to take conservation actions in their local communities as the Community & Campaigns Officer at PADI AWARE. He regularly takes part in Dive Against Debris as well as shark conservation and research dives with PADI operators who support the PADI Blueprint for Ocean Action and PADI's conservation work.
Why did you learn to dive?
"Diving was a journey that was inspired directly from my father….when I was very young (just 8 years old!), one of the first fish I remember seeing was this vibrant French Angelfish with a broken beak. He would hang around the shallows, and I felt I was able to connect with him as well. From that moment, I knew this was a world I wanted to explore and protect."
How does diving and being underwater make you feel?
"To me, diving makes me feel at home. In fact, I normally wear glasses above the water but below, the magnification is nearly the same as in water! More than anything, it is a place where I feel like I can really be in the moment, it truly gives a sense of purpose."
How do you #LiveUnfiltered and help save the ocean?
"I feel like the best way to get started in making a difference and changing your perspective is to just dive into something that truly changes it. Not all activities can literally change the way you experience gravity!! Simply put, Living Unfiltered to me is seeing an environment not enough people get to experience. A truly unique way to "sea" the world, and become inspired by an incredible diversity of life and color beneath the waves." 
What would you say to someone thinking about learning how to dive?
"For those who are interested in dipping below the waves, AND who want to make a difference, I offer this: Don't be afraid to dive into the unknown. Scuba diving can introduce you to new feelings and friends in ways you never could imagine.
I firmly believe that every person can make a difference. Your passion alone can drive change and scuba diving in the ocean makes it easier to see and feel the impact in a positive way.
Every ripple, no matter how small, can lead to big waves of change."
---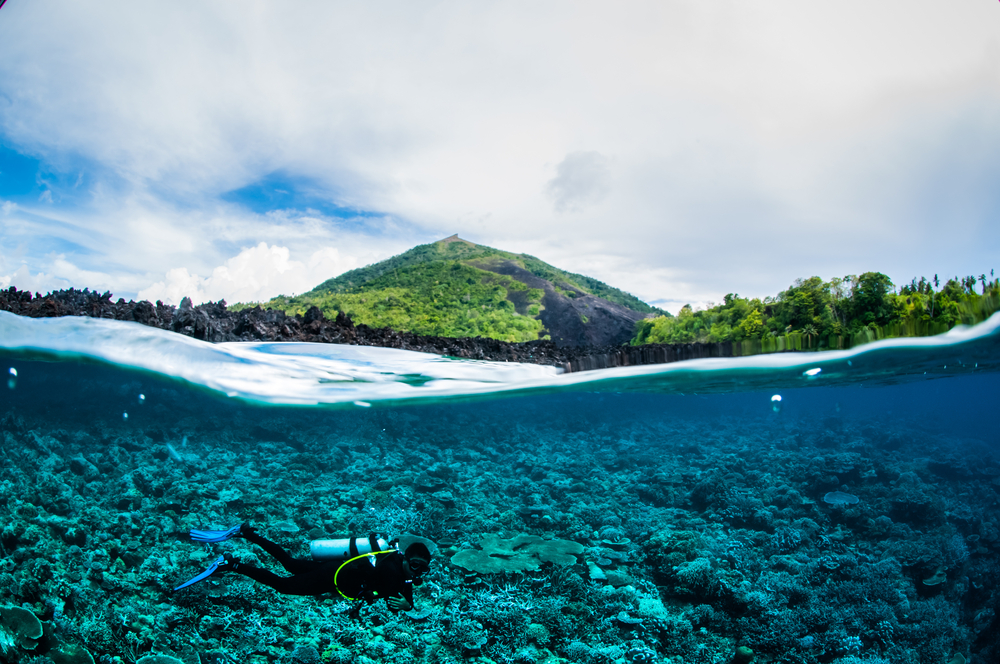 Feeling inspired? Learn to dive so you can help save the ocean and #LiveUnfiltered!