Whether you are floating with a school of horse-eyed jacks or face-to-face with a curious turtle, diving is full of amazing experiences. But no matter how memorable they may be, time can erase some of the details – especially if you tend to exaggerate now and again. From long-time friends to creative dive logs, here are a few ways divers ensure no memory gets lost in the past.
Lifelong Friends
Patrick "Pat" Flynn and Kell Levendorf, a PADI Master Instructor, Risk Manager and Career Development Director at Rainbow Reef Career Development Center, are both from the Pittsburgh area but it wasn't until Flynn met Levendorf in Ft. Lauderdale that they became friends. With a shared love for diving and the Steelers, they've been diving and bantering, ever since.
"Hands down, my favorite story is the time I was diving with Pat and his wife Erica (also an instructor) and his [then] teenaged children, Danny and Megan," says Levendorf. "On Molasses Reef in Key Largo, we came upon Meg who was breathing from her octo, holding her primary, and signaling 'something is wrong.' Pat took the primary, breathed from it several times, and handed it back, signaling to her it was 'okay.' Back on the boat, she explained, 'No, daddy, I was trying to tell you I'd just thrown up through my regulator.' Hilarity ensued. Except for Pat, who told me never to repeat the story. That hasn't worked out for him so well over the years."
Flynn is a CPA in Washington DC, and Levendorf is in Fort Lauderdale, but the two still make diving a regular occurrence.
"Not until after tax season!" Levendorf jokes.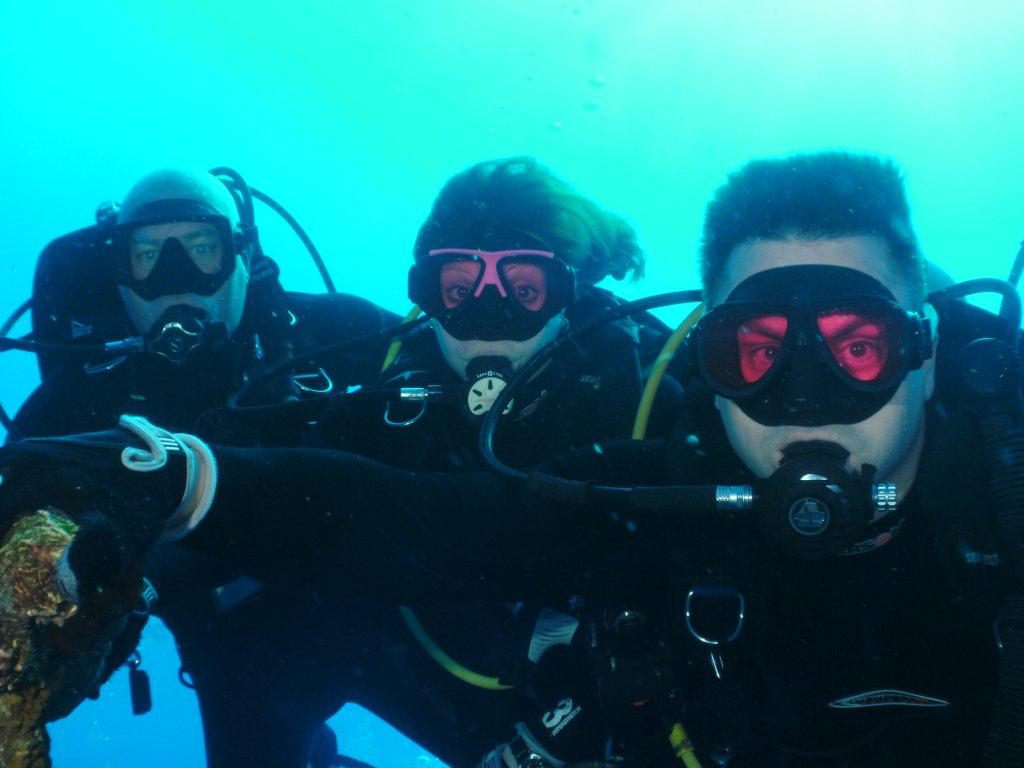 Photography
For Michelle Makmann, a photographer/videographer and the owner of Out Your Front Door, her home location in Jupiter Beach, Florida means she's never short of dive buddies. But no matter who she gears up with, the one thing she always has is her camera.
"My number one go-to dive buddy is my camera!" she says. "We live in Jupiter, Florida, so it's a divers paradise! Right out front, we have the lemon sharks and more turtles than you can even imagine. Not to mention who doesn't love a good drift dive?!"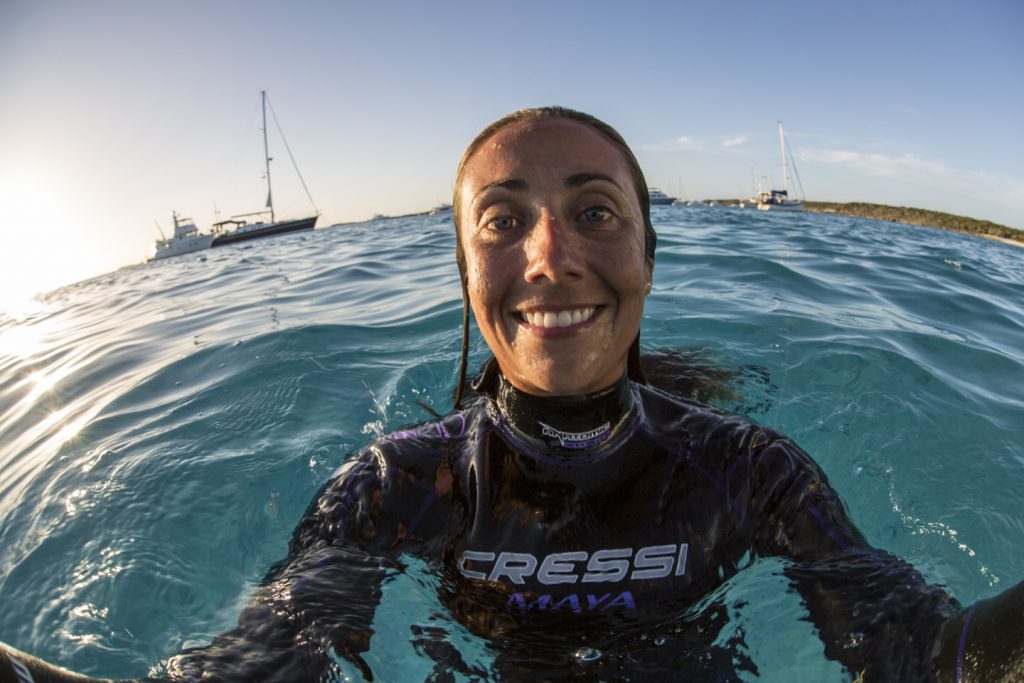 Art
With over 6,000 dives under her dive belt, PADI MSDT Clee Prochazka has a long list of memorable dives with her dive buddies, but it's her logbook that she credits to help her remember it all.
And it isn't just depths and bottom times. It's also full of sketches, paintings, and drawings.
"I believe every underwater experience should be magical," says Prochazka. "When I was actively teaching every day, I recorded every dive by sketching and painting. It was my passion. I am glad I have kept them!"
Prochazka says you don't have to be an artist to turn your logbook into a work of art.  It's all about recording a memory.
"I tell my students to log their own dives and show them my logs so they may be inspired to document accordingly," she says. "I believe diving to be magic and to be revered."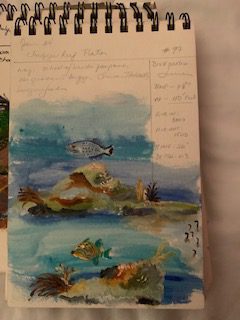 From fond memories with friends to creating something beautiful with photography or art, there are a ton of fun ways to make sure every dive is unforgettable.
Learn more about the PADI Digital Underwater Photographer course and how to find a dive buddy to help you make those diving memories.