Jayne Jenkins is a celebrated underwater photographer and PADI Underwater Photography Instructor. As the resident photographer for the Catlin Seaview Survey as well as Vice President for the Australasian Our World Underwater Scholarship Society, Jane helps to inspire passion for the ocean within the younger generations.
Being Vice President and Board of Director member for the Our World Underwater Scholarship Society (OWUSS) in Australasia, you help to inspire many young people who are passionate about the underwater environment. Who has inspired you throughout your career?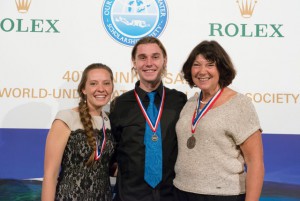 My aunt who was one of UK's first marine biologists was a huge influence on me as a child but also my Dad was in the Merchant Navy and filled my head with his stories of the sea. I grew up by the ocean so it has always been a huge part of my life. When I moved to Australia, Valerie Taylor was a major influence on my life and later a great friend and mentor introducing me to so many people, who love, protect and respect the ocean.
I hope that the younger generation can experience and help save and protect some of the places that I have visited. The youth of today are the future of our oceans. That is why the Our World-Underwater Scholarship Society's scholarship is such a brilliant concept. I have been with the society for over ten years and watching the career path of these young people as they continue their lives involved with the ocean is very warming.
How has diving shaped your life/career?

Moving to Australia changed my life and career path. Although I grew up next to the ocean in Wales and started to learn to dive there it was the opportunities in Australia that were far greater. Diving in Australia opened a whole new world for me and has helped me visit many places that I thought would be impossible. The opportunities I have received as an underwater photographer for the Catlin Seaview Survey has lead me to the best experiences I could ever have hoped for. I feel extremely privileged that I can say I love my work. I am diving at least one day a week whether it is in Sydney or overseas.
What do you feel are the most important challenges and opportunities facing women in diving? How can we get more women in the water and involved in the dive community?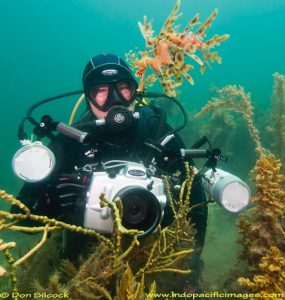 I think these days' women are more readily accepted in the diving industry/world. When I first started diving in the UK, females were definitely not given the opportunities that they have today. People like Sylvia Earle, Valerie Taylor, Jill Heinerth and the late Dr Eugene Clark have really helped show that females can be leaders in the underwater world. There are far more women in the water these days and I think with the high profile that some achieve it will create more awareness and help encourage other females to dive. Last year for example the three OWUSS scholars were all females and I am sure we are going to hear more about them in the future.
I feel so honoured to have been inducted into the Woman Divers Hall of Fame and you just have to look at some of the ladies in that group to see what females have achieved. They are helping to carve a path for any female interested in the marine world.
Any plans for PADI Women's Dive Day on 18 July 2015?

It would be nice if I could get all my female dive friends together for a dive and then breakfast.