If we're honest with ourselves, all of us ocean enthusiasts know we should be asking ourselves how we can make a difference in the face of threats facing the ocean. After all, we see the sea, recognize what's happening and know that its future depends on making changes. If we don't do advocate for and put such changes in motion, who will? Again, if we're self-honest, no one will. It's up to us. So, to have a passion for the ocean, yet not do anything to protect it, seems a bit hypocritical and selfish to me.
But, how do we make a difference? That's a real question. Many of us are already involved in ocean-restoring initiatives (divers make up possibly the largest, the most active ocean advocacy group on the planet), but amid the complexities and responsibilities of life, others of us don't know where to start, or even how to make a meaningful difference – even though we know we should and want to.
If this is you, here's a simple, effective answer: connect with your PADI Resort and Dive Center  and PADI AWARE during PADI AWARE Week, 16-24 September, 2023.
AWARE Week began in 2018 when PADI Divers and Professionals in more than 40 countries participated with AWARE initiatives addressing ocean pollution, public outreach, environmental education and other local needs. Now one of the dive community's most popular annual conservation actions, AWARE Week has continued to grow (even during the pandemic), with PADI dive shops hosting local events globally. It attracts media attention – great for raising public awareness of ocean issues – but is also a direct, time-effective way to start (or continue!) making a difference.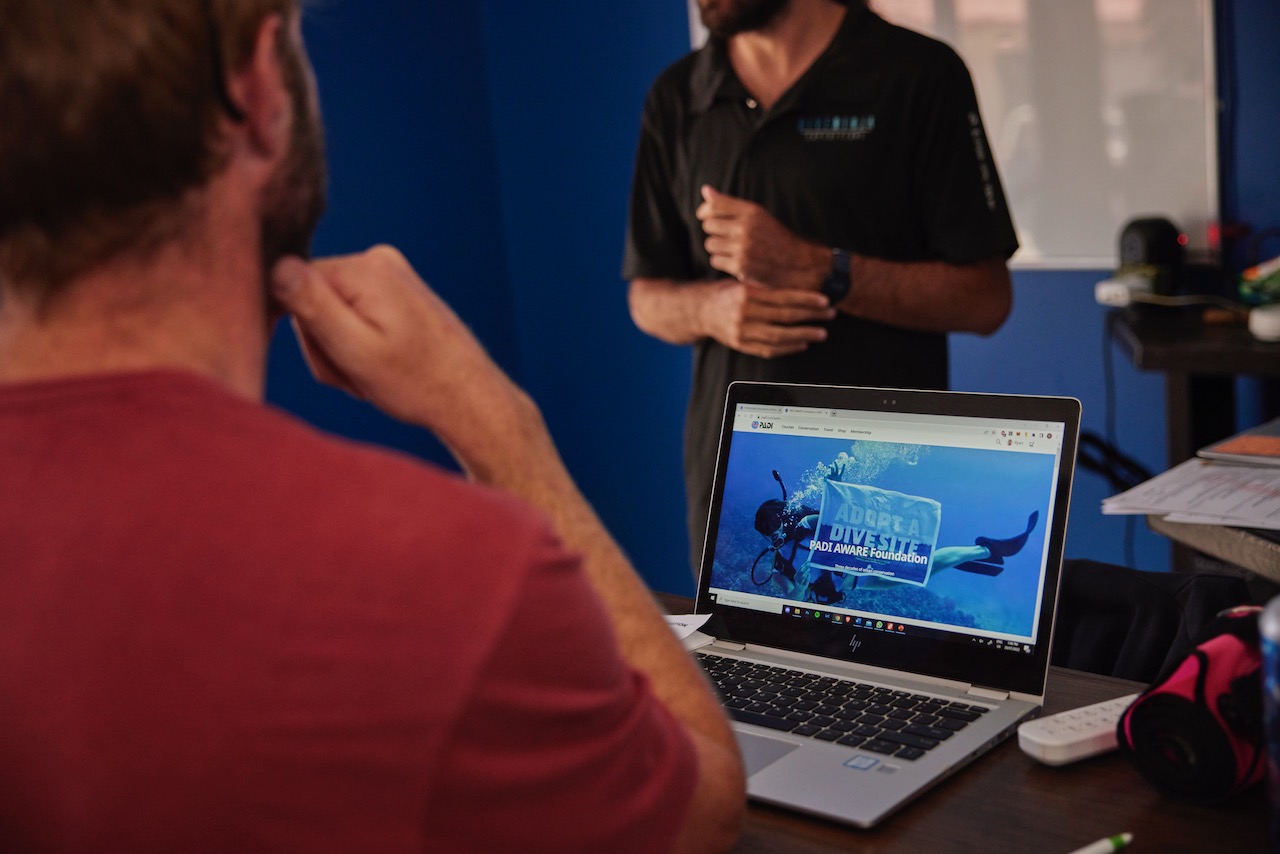 Because AWARE Week consists of local actions, there are a lot of choices in what you can do, where. Most directly or indirectly involve diving, freediving and/or mermaid diving, but many are also appropriate for non-divers. Examples include:
That barely scratches the surface, so check out this link to see what AWARE Week events have been posted so far. But, be sure to connect with your PADI dive operator because many events are likely not up yet, and because many of these take place all year, not just during AWARE Week..
Whatever you choose to do this AWARE Week, do something. It doesn't have to be monumental – in fact, making a difference is rarely one huge push, but the result of many combined and sustained intentional actions. Give all your dives purpose. As Dutch painter Vincent van Gogh observed, "For the great doesn't happen through impulse alone, and is a succession of little things that are brought together . . . And the great isn't something accidental; it must be willed."
Seek adventure. Save the ocean.
Dr. Drew Richardson
PADI President & CEO.