PADI's second Pillar of Change, Dive Industry Sustainability, was created to leverage our global influence to encourage the major dive industry players to reduce their environmental impact. It's also a means for us to ensure diving is a regenerative activity that positively benefits people and the world.
Pillar Two: Dive Industry Sustainability – Reduce the global environmental footprint of the diving industry.
Diving is a mesmerizing activity that has captured the hearts of millions worldwide. Since PADI began more than 50 years ago, the popularity of diving has soared, making it one of the largest and fastest growing leisure pursuits around the globe. Today, dive tourism plays a vital role in the livelihoods of numerous communities around the world, and how we conduct ourselves as a global network of divers has unprecedented potential to influence the wellbeing of the ecosystems we love to explore.
By recognizing this, we have a unique opportunity to influence and shape a responsible dive industry. This will not only benefit local economies but also safeguard precious coastal ecosystems and marine resources.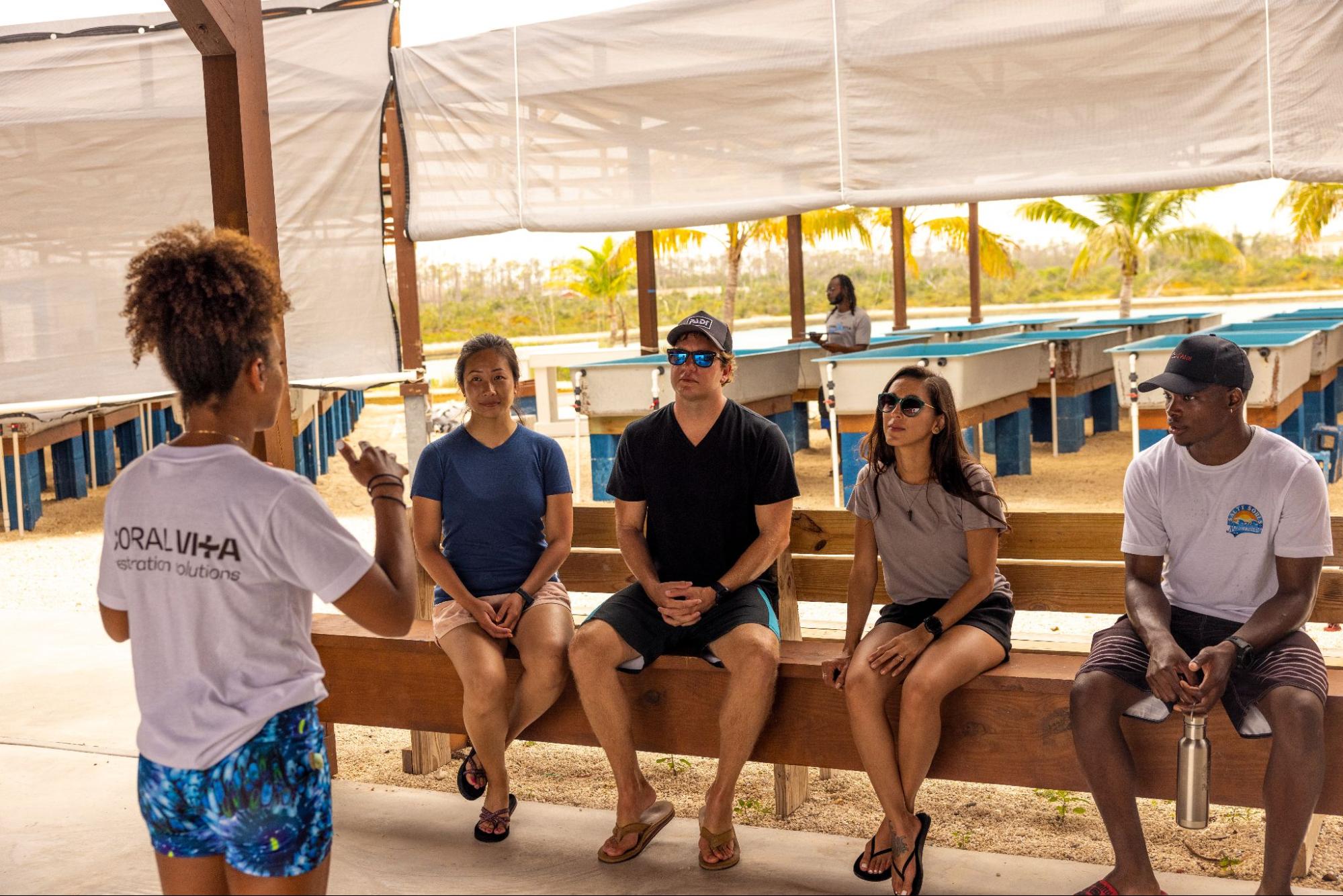 PADI is actively creating and supporting programs and opportunities that empower all ocean explorers to reduce their environmental impact.
We believe in the power of education. By working together with our partners, The Reef-World Foundation who operate the Green Fins initiative, we aim to instill a deep sense of respect for the underwater world in all PADI divers, snorkelers and dive travelers.
Within our professional network of dive shops and beyond, we strive to enhance access to conservation tools and educational resources that promote best practices throughout the industry. By enabling dive professionals and operators alike to evolve with sustainability in mind, we can safeguard livelihoods for generations to come by protecting the incredible ecosystems that drive demand for underwater exploration in the first place.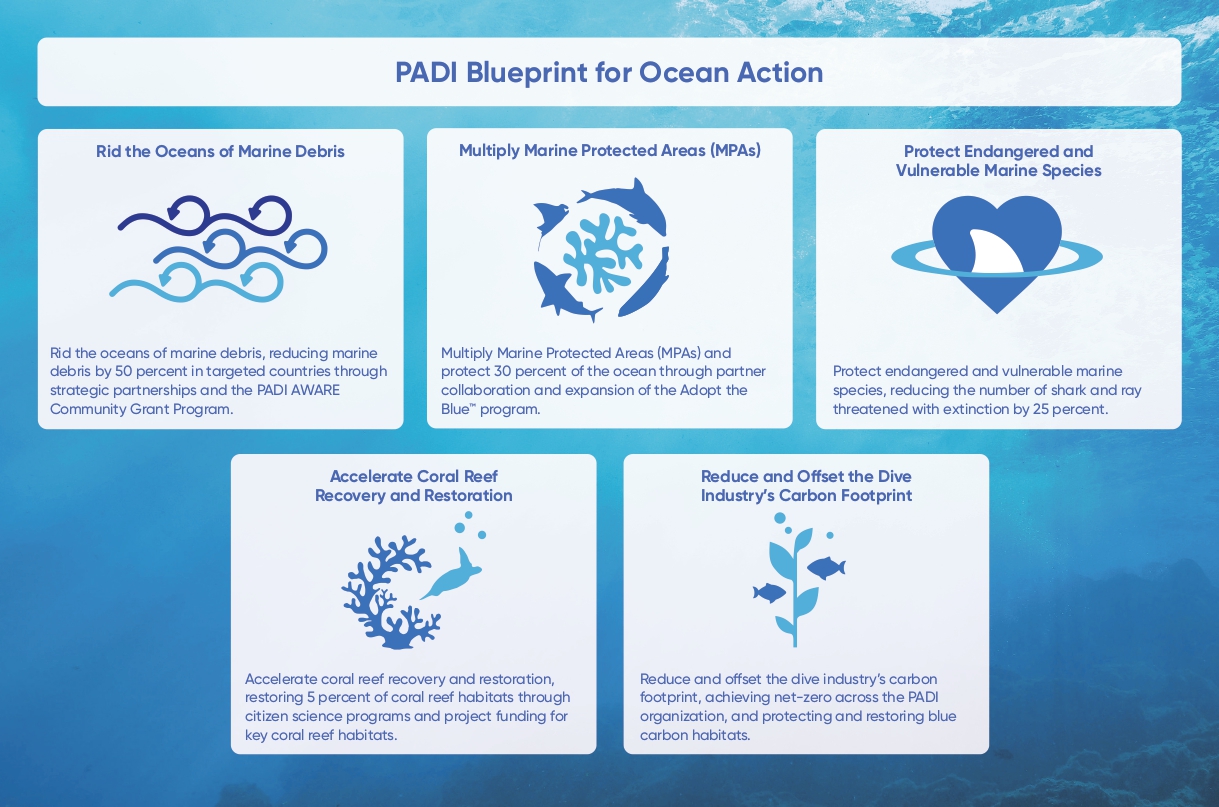 Our goal is to elevate diving as a shining example of how a global industry can work harmoniously with nature.
Within the PADI network, there are millions of certified divers, over 120,000 dive professionals and more than 6,600 PADI Dive Operators in nearly every corner of the globe. As we continue to expand and grow, we are steadfast in our commitment to minimizing our own organizational footprint. We firmly believe that all actors in the dive supply chain (divers, professionals, operators, suppliers, marine NGOs and PADI as an organization) can help build a more sustainable dive industry. This can be by reducing waste, addressing resource use, establishing high environmental standards and driving down our carbon footprint.
"Running a dive center puts us on the front lines as protectors of the reefs. When you're in the very center of nature, it's important to make your footprints as small as possible. In a perfect world, the reefs should benefit from dive tourism rather than lose out."
~ Magnus M. Nielsen, Owner of PADI Eco Center Bongo Bongo Divers, The Philippines
---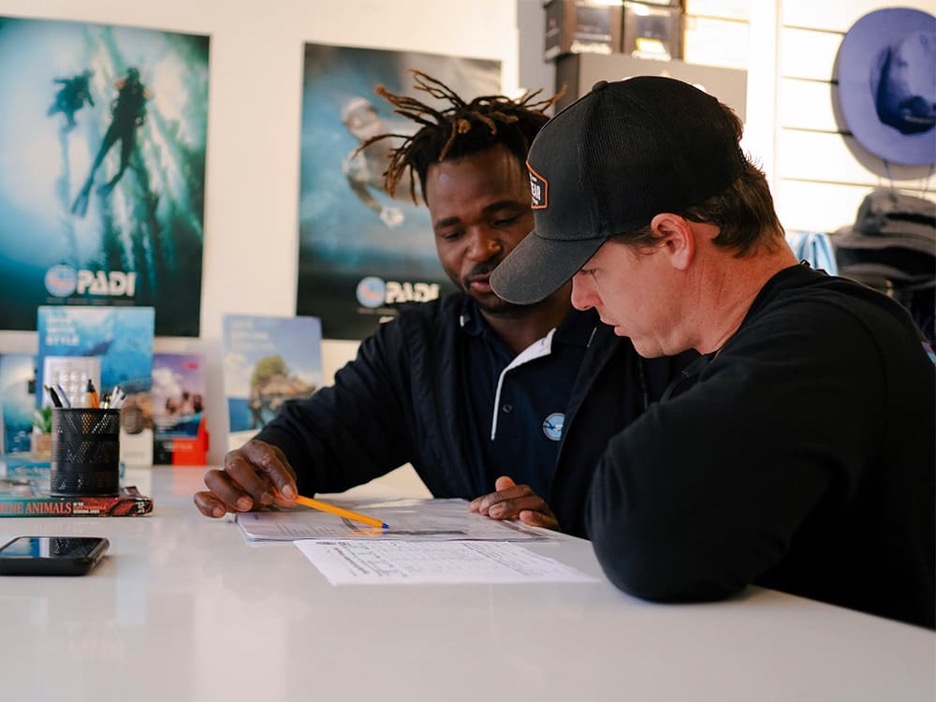 How PADI is Reducing the Environmental Footprint of the Dive Industry
We have made the commitment to be carbon neutral by 2030, and we are taking the necessary steps to achieve this goal across our global organizational footprint and supply chain.
We are also improving access to conservation tools and resources that can be used by PADI Members to operate more sustainably and in balance with the ocean. We're also empowering them to transfer relevant learnings to their customers.
Finally, we are forming strategic global partnerships that can provide new solutions aimed at decreasing the environmental impact of dive operators and divers around the globe.
Keep reading to learn more about our flagship Pillar 2 projects.
---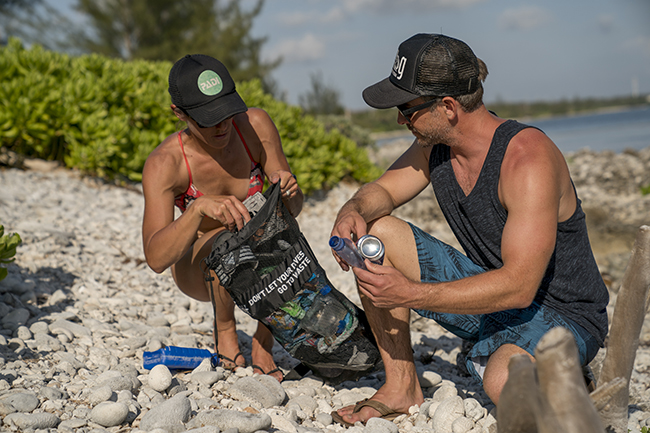 PADI Eco Center
PADI Eco Center™ is a challenging accreditation granted to PADI Dive Centers and Resorts that demonstrate a dedication to conservation and dive industry sustainability. In addition, in order to achieve a PADI Eco Center designation, PADI Dive Operators must have:
Joined the Adopt the Blue community, committing to conservation action at their local dive site, and
Hold a Green Fins Membership and have achieved an appropriate level of low-environmental impact on their in-country or digital assessment.
By surveying PADI divers around the world, we learned that booking an environmentally-friendly dive vacation is desirable and that implementing a transparent, trustworthy and ambitious global eco label would help make sustainable dive travel less of a challenge.
Support these pioneering PADI Operators who ensure that the cost of your adventure goes hand-in-hand with the protection of natural resources and the wellbeing of their community.
---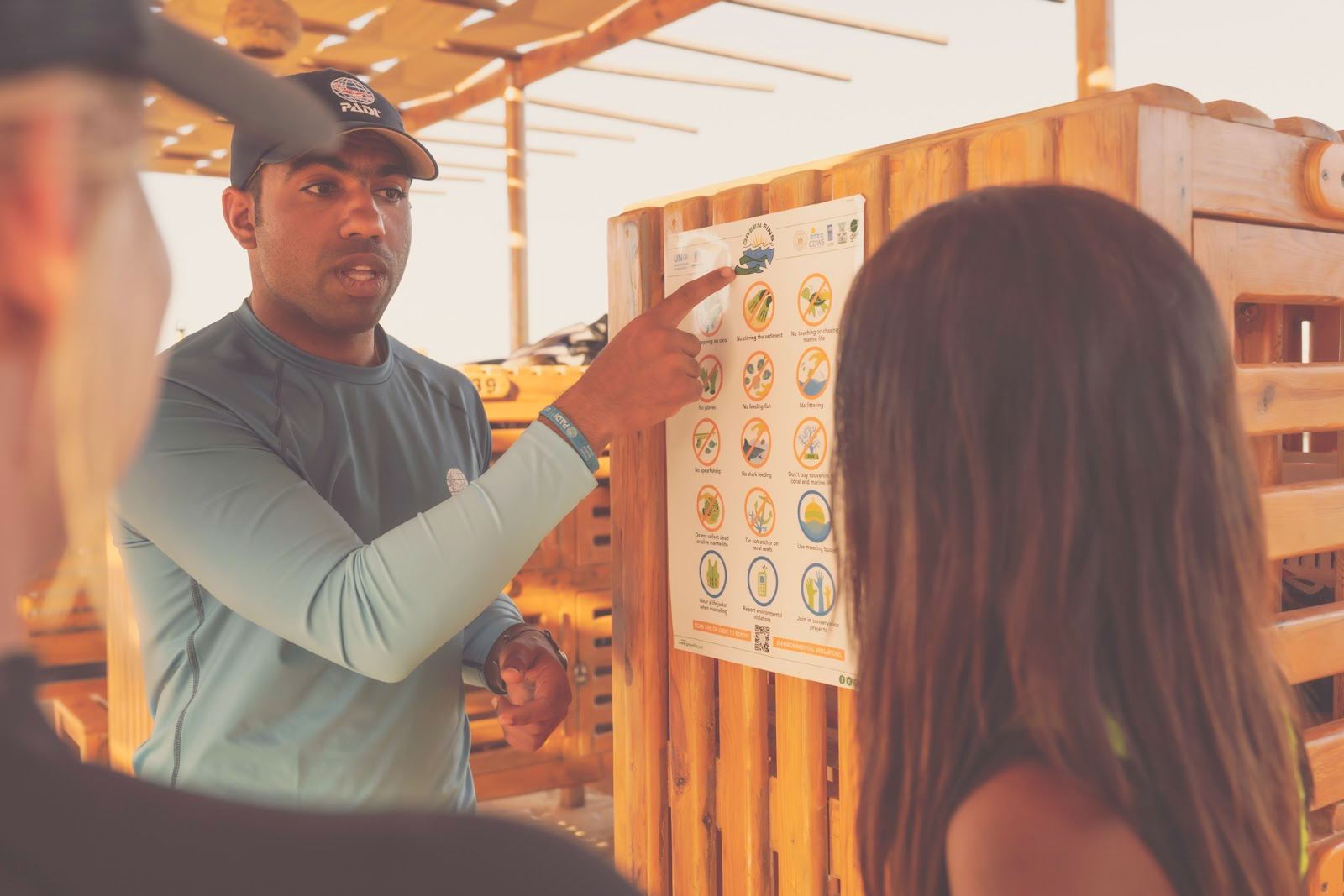 The Reef-World Foundation's Green Fins Initiative
Since 2018, PADI has worked in partnership with The Reef World Foundation and their Green Fins initiative to show how a global industry can successfully support people, planet and profit.
Green Fins is the world's first independent certificate to address the environmental impact of marine-based tourism. It also promotes the best practices to protect ecosystems and enable better marine life encounters now and in the future.
The key actions of this partnership are to:
Encourage PADI operators to become Green Fins Members and adopt the Green Fins Code of Conduct.
Raise industry-wide behavioral norms so that environmental standards are as respected and second only to safety standards.
---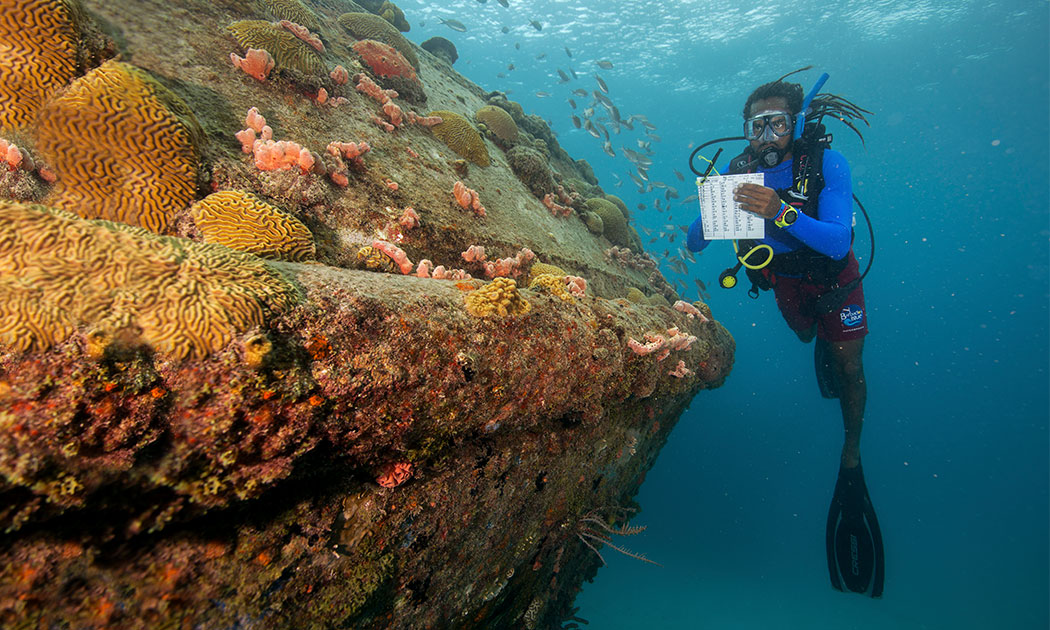 A Global Economic Survey of the Diving Industry
Through partnership with Scripps Institution of Oceanography and National Geographic Pristine Seas, we have worked with our global network of Dive Operators to estimate the global economic value of the diving sector. This has helped to position diving as a key contributor to the blue ocean economy and reinforced the value of marine protected areas.
Yes, you read that right – this first-ever economic survey of the dive industry can create new MPAs around the globe.
Led by researchers at Scripps and Simon Fraser University, this analysis will be used to inform governments how MPAs can create jobs and produce economic change locally.
Utilizing the economic data derived from the survey, National Geographic Pristine Seas and PADI will create resources that PADI Dive Centers can use to advocate for the protection of their dive sites. Often located in coastal areas, these waters are invaluable to the community and the local economy.
Measurements of success will go beyond the number and size of new MPAs created. Along with National Geographic Pristine Seas, we plan to co-develop a monitoring program to ensure the long-term positive impact of these protected areas. This, in turn, will help others accelerate effective protections and build more resilient dive communities.
---
Through collaboration and a shared commitment to sustainability, we can transform the dive industry into a beacon of responsible practices. Let us work hand-in-hand to protect the oceans that have given us so much joy and wonder. The time for action is now, and PADI is proud to lead the charge toward a more sustainable future.
Want to get involved? Sign up to become a PADI Torchbearer to join the movement and receive regular communications on how you can help save the ocean.
---
Related Reading