Though PADI AmbassaDiver, Rocio Gajon, has traveled all over the world to experience some of the most incredible dives sites in the Caribbean, South Pacific, Micronesia, Hawaii, Europe, and Asia, her hometown of La Paz, Mexico is still one of her favorite destinations.  From incredible pelagic marine life encounters like manta rays, whale sharks, bull sharks, and sea lions, to exploring ancient, crystal clear caves known as cenotes, to enjoying an underwater museum, Mexico is the type of dive destination that is almost impossible to fully experience in one trip.
If you do find yourself in a place where you need to narrow down your options to plan your next dive trip to Mexico, Rocio has shared these must-dive sites throughout the country to help.
La Paz, Los Islotes

Of course, since I was born and raise there, I think the Sea of Cortez is the best coastline of Mexico. My favorite dive in La Paz is the sea lion colony, the interaction with these creatures is so much fun, they are super hyper and eager to show you their best pirouettes. They really live for attention. The pups come from the rocks to the divers and they start tugging on your fins, snorkel, hair, and anything loose.  The dives go so fast because the time spent watching and playing with these guys runs like water through your fingers.
---
Schools of Jackfish, Cabo Pulmo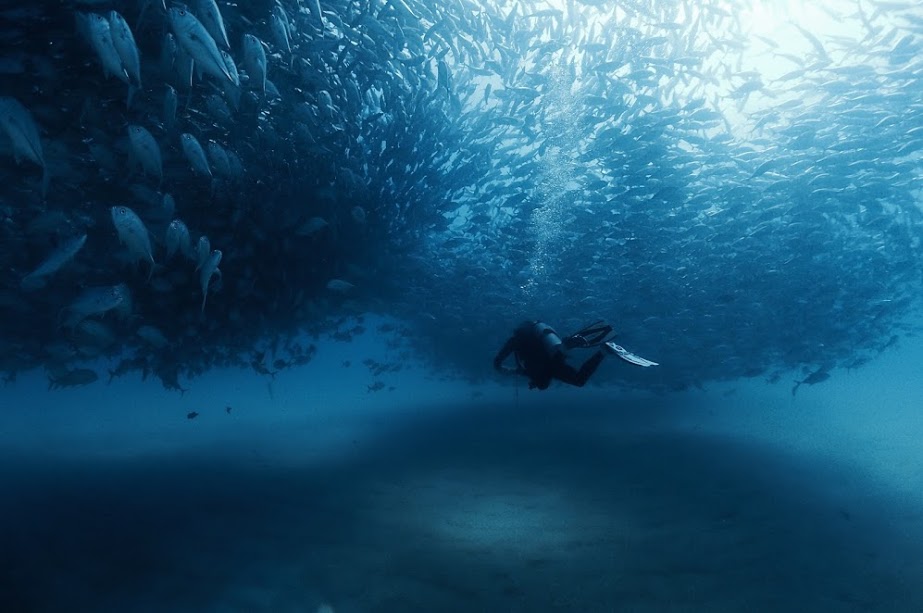 In summer, the Jacks become so prominent that they can block the sunlight- it's a mesmerizing sight. Wether they are calmly swimming through the water, or swarming into a tornado, this dive site provides a great photo and video opportunity for divers of all levels of expertise. Cabo Pulmo is a national park that has come a long way on the recovery of the reef and species because of generations of fisherman that have become reef protectors.
---
Roca Partida, Revillagigedo (Liveaboard)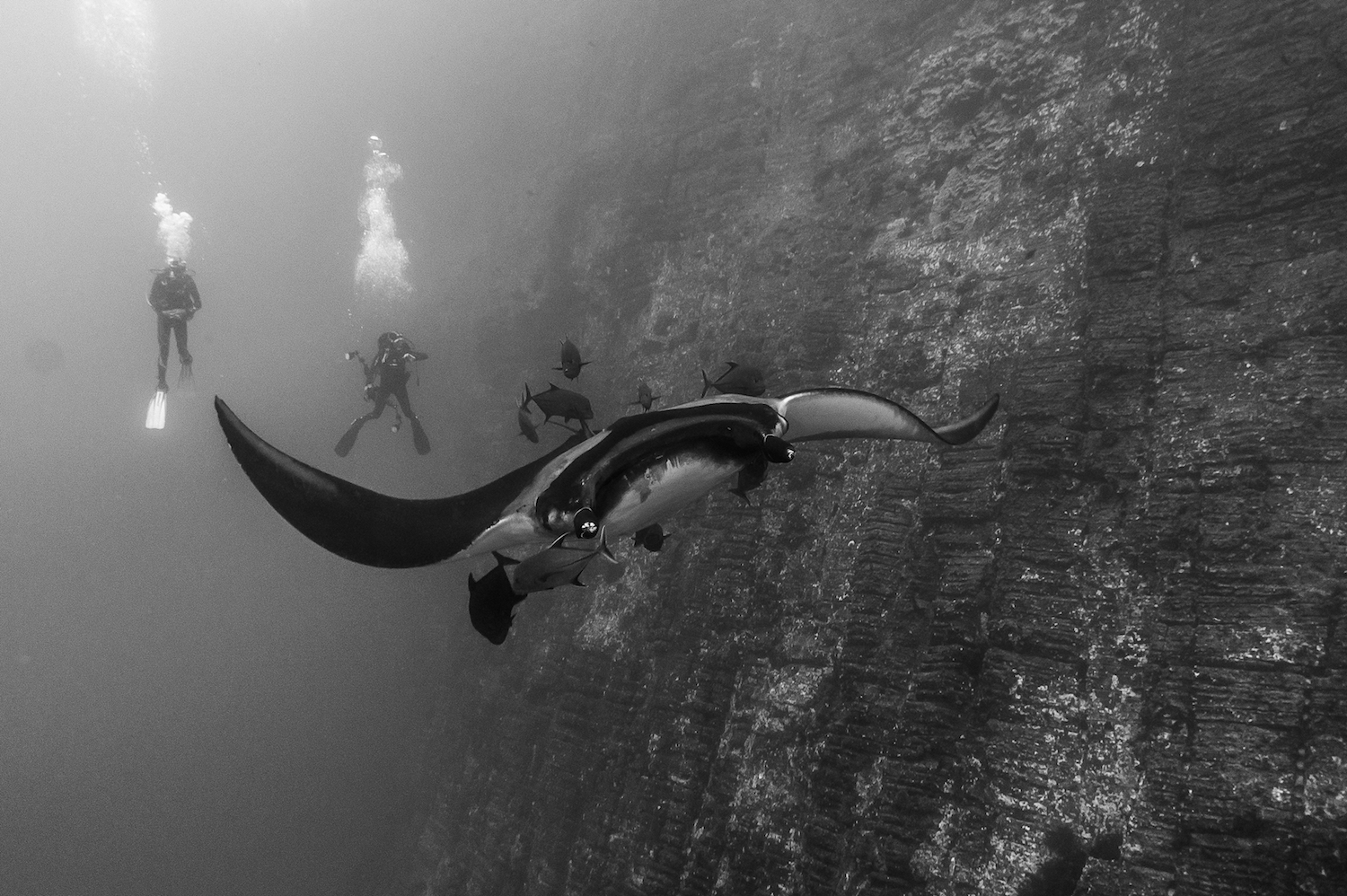 24-30 hours away from land, Roca Partida stands alone and becomes the meeting place for every creature below the water. No dive is the same at Roca Partida, you may see pelagic mantas, galapagos sharks, sleeping white tips, and bonita schools, and on another you may see hammerheads, silky sharks, turtles and triggerfish. It truly is the wild ocean out there- it's like dropping in on an action movie of fish where you shall not blink or you might miss something big.
---
El Boiler Dolphins, Revillagigedo (Liveaboard)
This dive site is known for the family of wild dolphins that live there and sleep and guard themselves from predators. These dolphins are known for their interaction with divers and their preference to come close and offer an encounter you'll never forget.
---
Mobula Ray Night Dive, La Paz

Diving through swarms of these congregations of mating rays is incredible. It's like they are dancing to a choreographed routine that they can only understand and, to our eyes, it looks hypnotizing.
Mobulas are great to watch near the bottom or the surface and most dive operators will offer a night dive with them so you can watch them perform.
---
Cenotes, Yucatan 

The peninsula of Yucatan is covered with inland dive sites- some still unexplored. The cenotes, which are basically sunken holes made mostly of lime stone that open up to fresh and salt water at depth. It is hard to describe the scenes that you'll see, but there is nothing more breathtaking than when the sunlight beams through the openings and they are so vivid and solid that it nearly feels like you can touch them. You'll see lots of tunnels, caves, stalagmites, stalactites, rock formations, shells, bones, and more. It makes every diver feel like the ultimate explorer.
---
Cozumel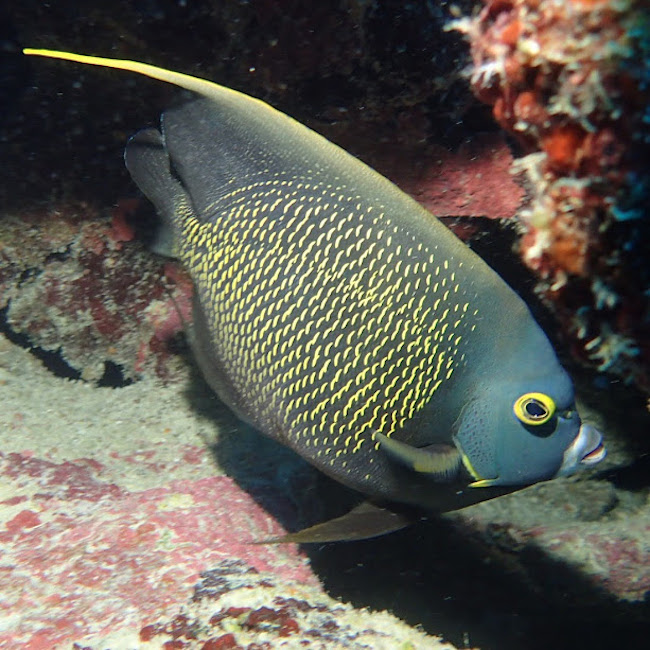 Cozumel is a small island east of the peninsula of Yucatan and right in the middle of the Caribbean. The many dive sites around the island provide endless entertainment for all levels of divers. Because of its location, drift diving is a must and the amount of gorgeous coral reefs, sea sponges, gorgonians, sea turtles, and nurse sharks that you can cover on one dive will really blow your mind.
---
Guadalupe Island, Mexico (Liveaboard)

18 to 24 hours out of the port of Ensenada you'll find discovery bay where male and female great white sharks will gather every year during summer and the beginning of fall.
Great white shark diving is absolutely thrilling and this is one of the 2 places in the world where you can watch these giant sharks in their natural habitat. It is an amazing destination for great videos and photos with average temperatures of 68-75°F (20-23°C). Pregnant females are know to come by at the end of the season and that is when you can see some of the largest sharks.
---
Banco Chinchorro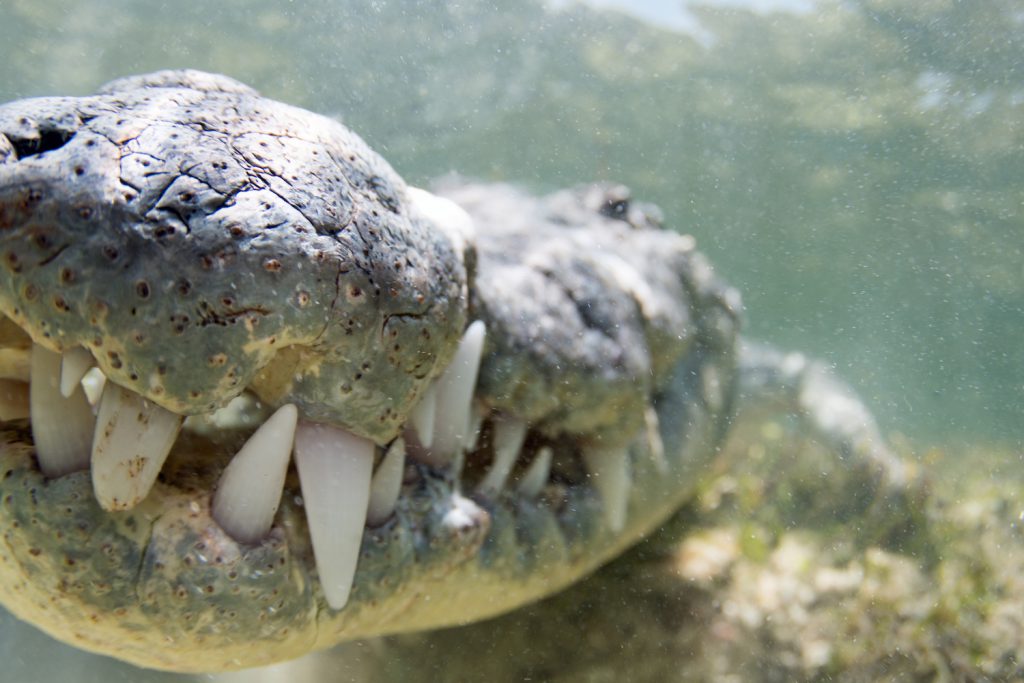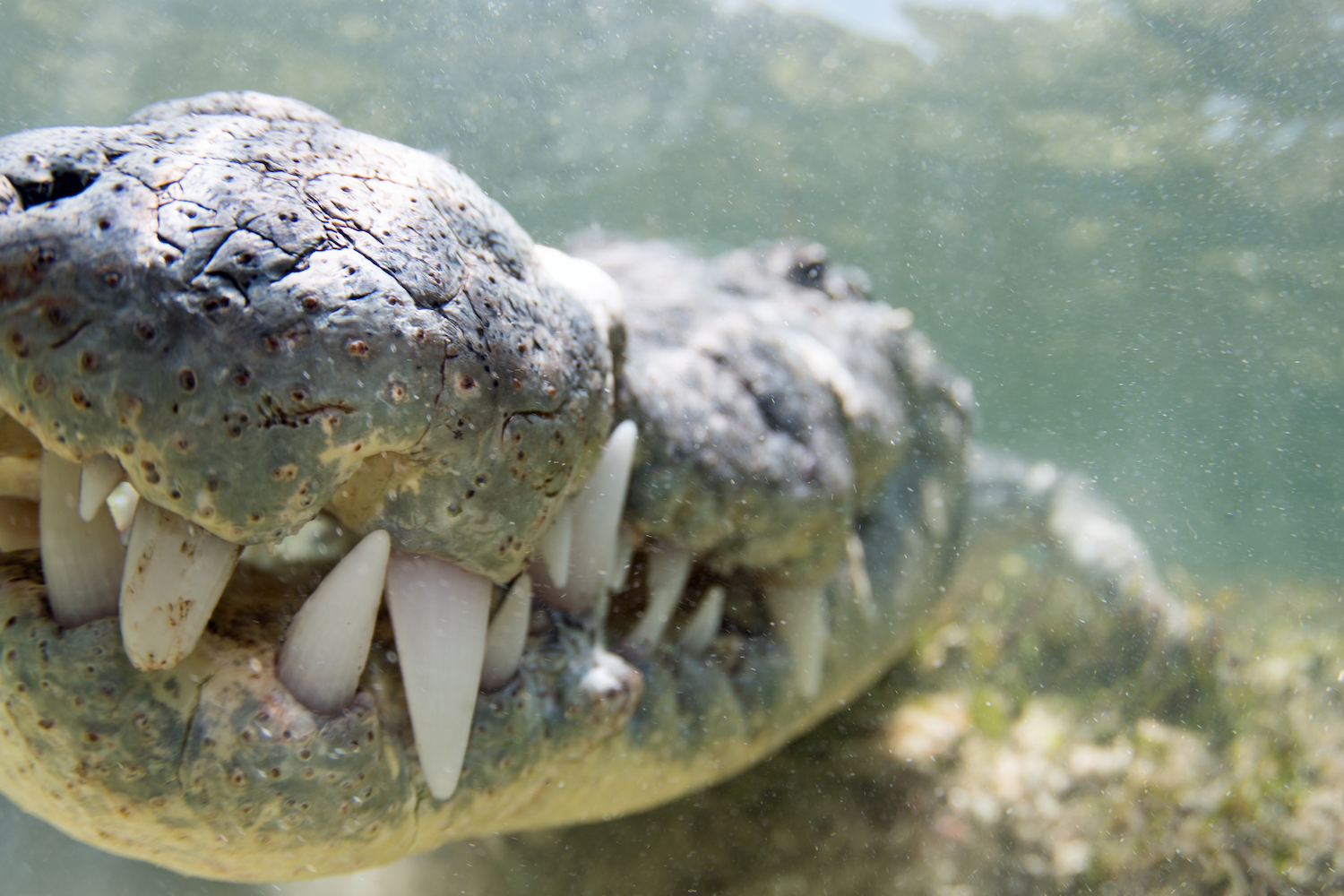 Out of the peninsula of Yucatan, Banco Chinchorro is a remote atoll where you can find some of the most pristine coral reefs, mangroves, lots of gorgonians, groupers, and an abundant array of fish. The main reason to come to Banco Chinchorro is actually a very peculiar beast in the region, the salt water Crocodile. The sea grass, warm water and shallow depths in the outskirts of this atoll make a great home for these reptiles and an exciting location for divers.
Plan your dive vacation in Mexico
Locate a PADI Dive Shop