Scuba Diving magazine includes a variety of breathtaking imagery, comprehensive gear-related advice, helpful safety tips and educational, science-based articles. Comprising the perfect balance of informative and entertaining content, it is an ideal resource for scuba divers of all experience levels.
Below are six reasons to subscribe now!
---
1. Breathtaking Underwater Imagery
Captured by a broad range of talented photographers, the breathtaking imagery included in Scuba Diving magazine provides a unique insight into some of the remarkable inhabitants of our oceans. As with all great works of art, this imagery is best enjoyed in its physical format; one of the many reasons why we recommend subscribing to the print version of the magazine.
While perusing its pages, readers can also find various photography related articles including equipment reviews, photography tips, and editing tutorials, which are perfect for those seeking to enhance their own photography knowledge and skills.
See Scuba Diving magazine's 2021 Underwater Photo Contest Winners here.
---
2. Comprehensive Scuba Gear Guides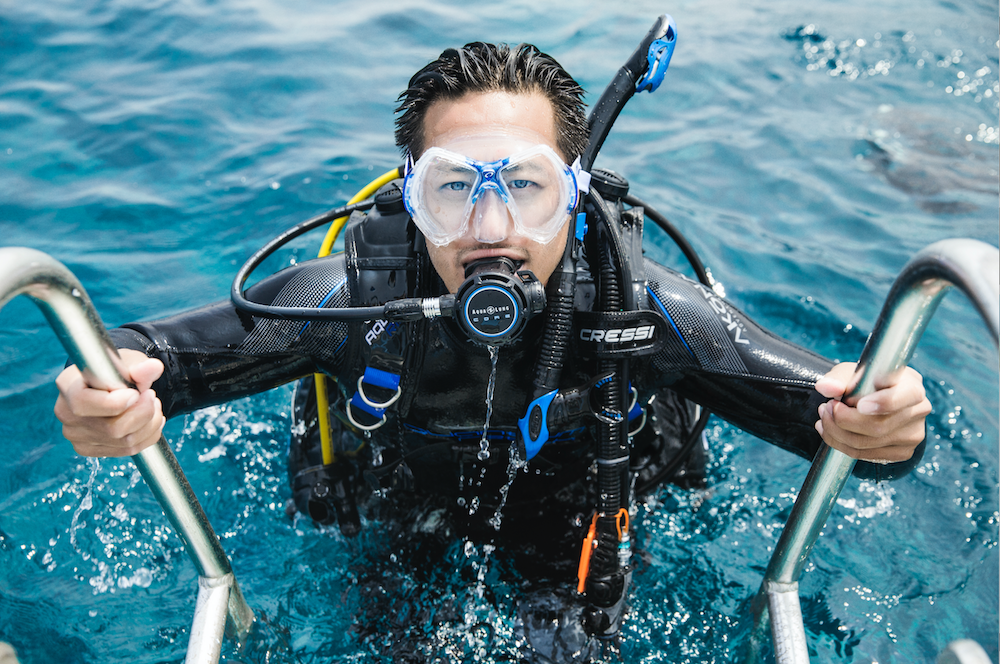 Scuba gear enables divers to safely immerse themselves in the marine environment, if only temporarily. Hence, the acquisition and effective use of appropriate scuba gear should be a priority for all divers.
To assist with this process, Scuba Diving magazine provides comprehensive gear guides catering to divers of all experience levels. Articles address a variety of important considerations relevant to factors such as gear purchase, fit, and maintainence.
Readers can also find extensive reviews of the latest scuba gear releases from a range of brands, which simplify the comparison and decision making process.
See everything scuba gear-related here.
---
3. Ask DAN
Written by the Divers Alert Network (DAN), Scuba Diving magazine's Ask DAN column provides readers with a broad range of safety-related information. Covering all manner of topics, including dive preparation, underwater task management and emergency situation response, Ask Dan is an essential read for all divers, regardless of experience level.
See the Ask DAN column here.
---
4. Lessons for Life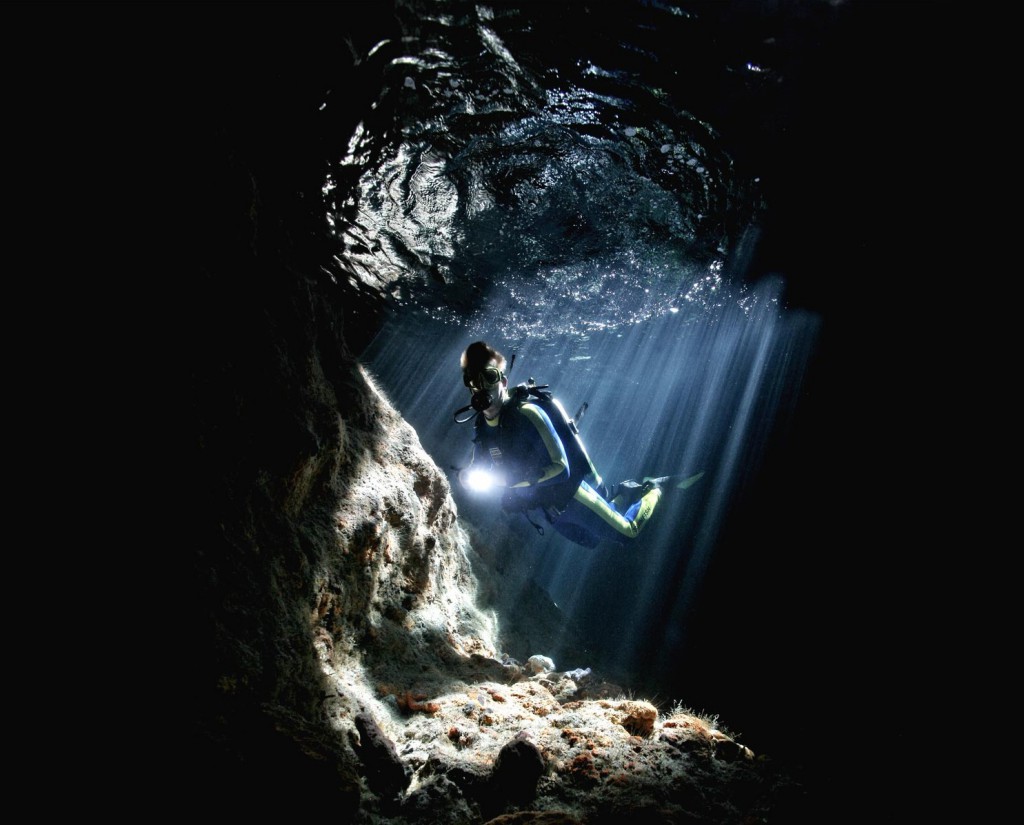 Based on real-life events, Scuba Diving magazine's Lessons for Life column explores a broad range of emergency situations experienced by members of the global scuba diving community. Articles provide in-depth analysis of near misses and tragic events associated with factors such as heavy task loading, undiagnosed health conditions, buddy separation, and environmental hazards.
Through his Lessons for Life column, author Eric Douglas provides an opportunity for divers to enhance their safety awareness and reduce the likelihood of experiencing a diving emergency.
See the Lessons for Life column here.
---
5. Ask a Marine Biologist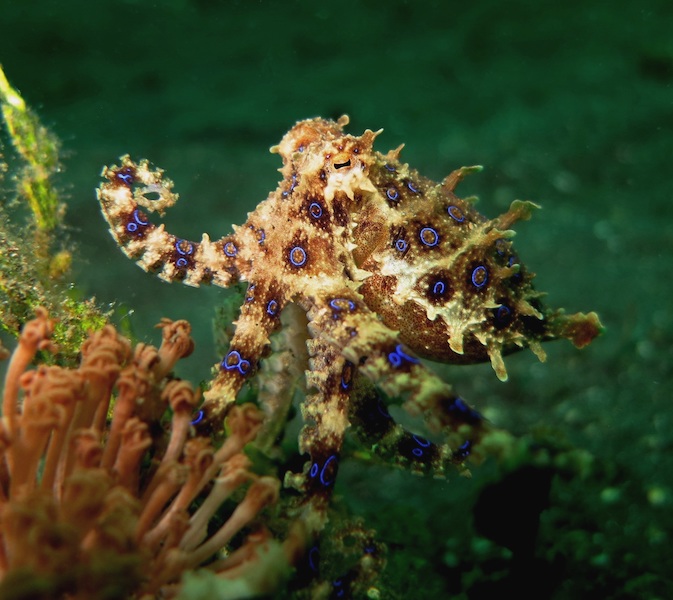 Ask a Marine Biologist is a highly informative, science-based column written by research scientist Dr David Shiffman. Through answering reader-submitted questions, Dr Shiffman provides insight into the science behind the fascinating world that lies beneath the ocean's surface. In turn, he helps to foster a deeper connection between scuba divers and the marine environment.
See the Ask a Marine Biologist column here.
---
6. Unique Content & Special Offers
While there are plenty of reasons to subscribe to Scuba Diving magazine, it is important to note that the print version includes a variety of content that is not found within its digital counterpart. In addition, readers can find a number of special offers embedded in the pages of the print magazine.
To make the most of your subscription, we recommend subscribing to the print version of Scuba Diving magazine.
---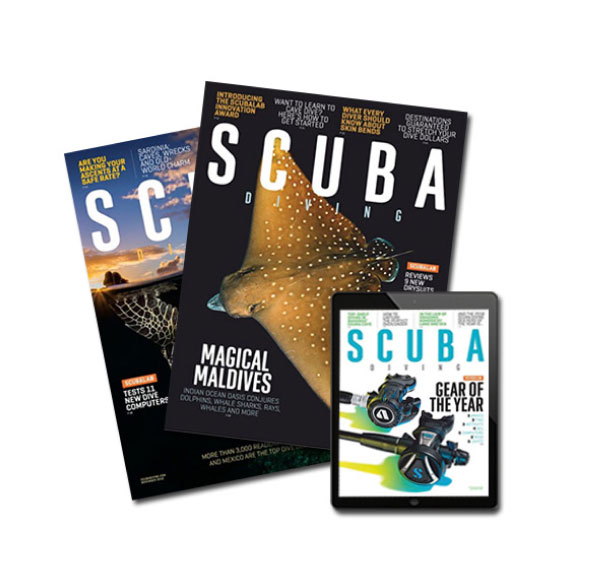 Subscribe to Scuba Diving Magazine through PADI Club and receive:
20% OFF select PADI eLearning® programs
20% OFF PADI Gear™ Merchandise
FREE ReActivate® online refresher course
FREE DAN® Prepared Diver online course
+ more
Select the print version to enjoy unique content and a variety of special offers!
Written by Louise Hosking.