2020 has been a tough year for so many, and it's important to think about the things that we can be grateful for. We have collected messages of positivity within our diving community comprised of PADI Staff, PADI AmbassaDivers, PADI Divers and PADI Pros.
Read through the gratitude diver wall below to bring some love and positivity to your day.
"We are thankful…"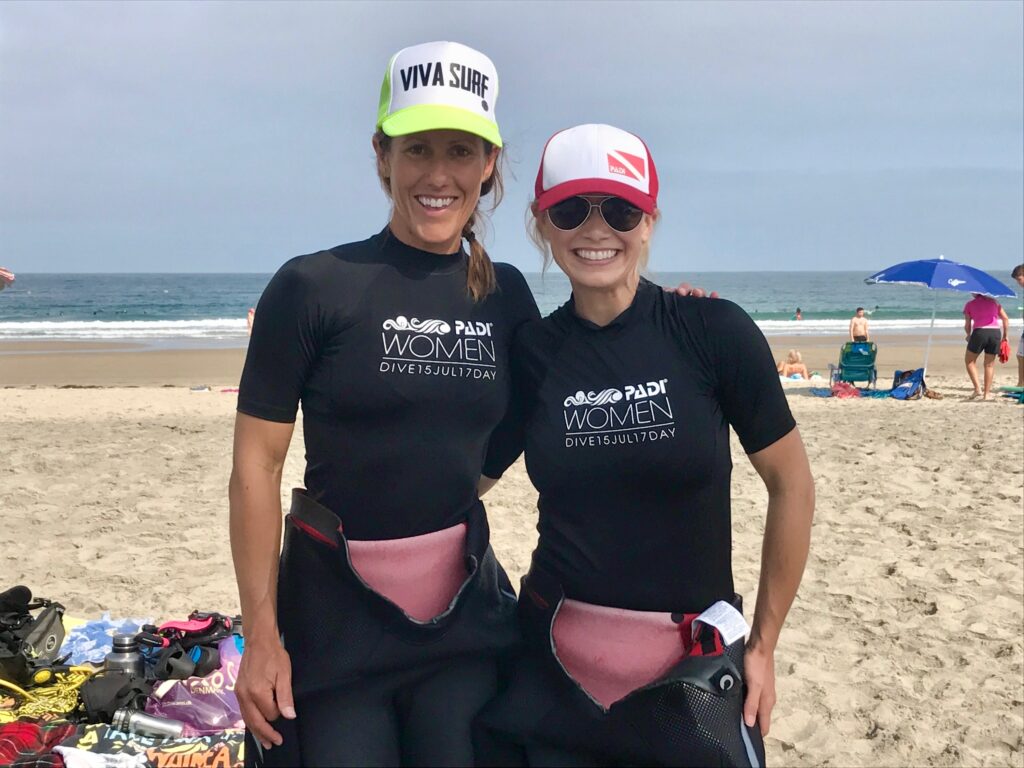 Jennifer Small – Global Public Relations & Brand Manager, California, USA
"I'm thankful for the amazing dive community around the globe who continues to support one another and our planet, in big ways and small. It gives me inspiration and optimism for the future."
Emma Daffurn – PADI CSR Specialist, Bristol, UK
"I'm thankful for my amazing husband, close friends and family who are always there for me, plus the beautiful nearby woodlands that have kept me sane throughout this crazy year!"
Brooke McConnell – PADI Global Social Media Marketing Consultant, Sydney, Australia
"Although 2020 has been an extremely challenging year, I'm thankful that it has shown me the importance of slowing down, enjoying the little things in life and cherishing the moments I have with my family – even if it's just a Facetime call with my brother who lives overseas."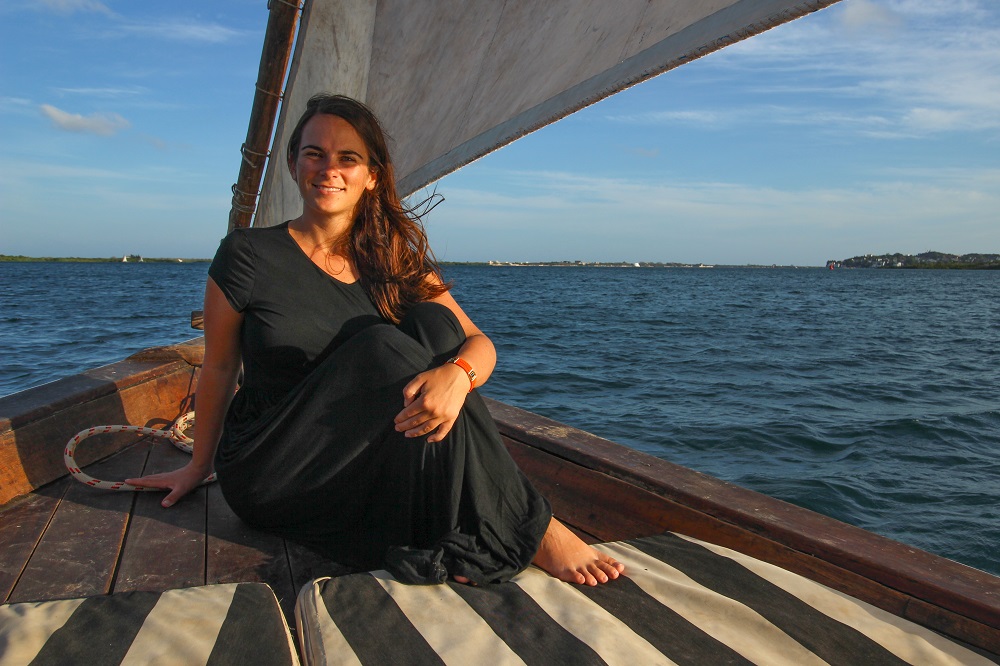 Sarah Morlock – PADI Social Media Marketing Consultant, EMEA
"I'm thankful for the divers who share their photos with the PADI social team. Although I haven't travelled this year, I've still dived the world (virtually) thanks to these images."
Charles Park – PADI Global Creative Brand Manager, California, USA
"I'm thankful to be working in a sport that can show how beautiful and inspiring our world is and how it can change your life forever."
Omar – PADI Marketing Executive, Bristol, UK
"I am thankful for all the new things that happened to me in 2020. My new role with PADI, my incredible new team and teammates, and my new home."
Adrianne Miller – PADI Americas Marketing Manager, California, USA
"Time with my family! Working full-time only allowed a few hours to really connect, but now we get to spend the whole day together."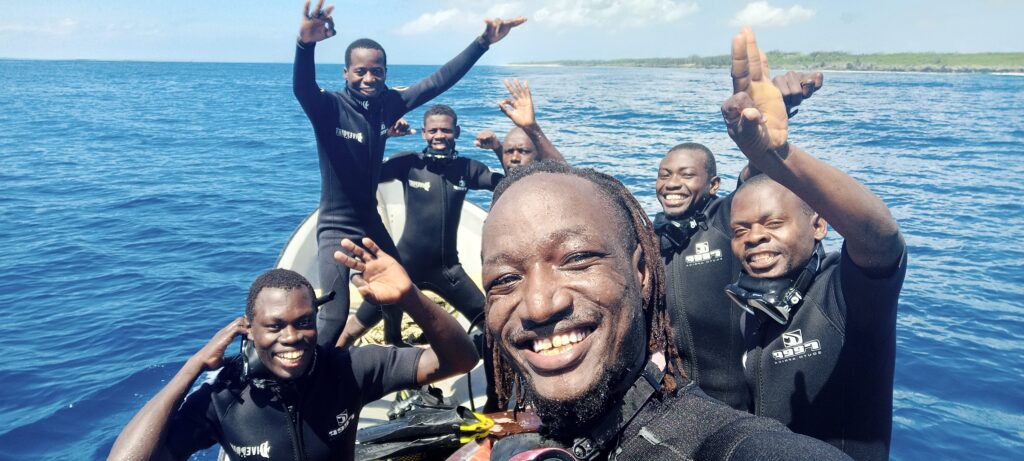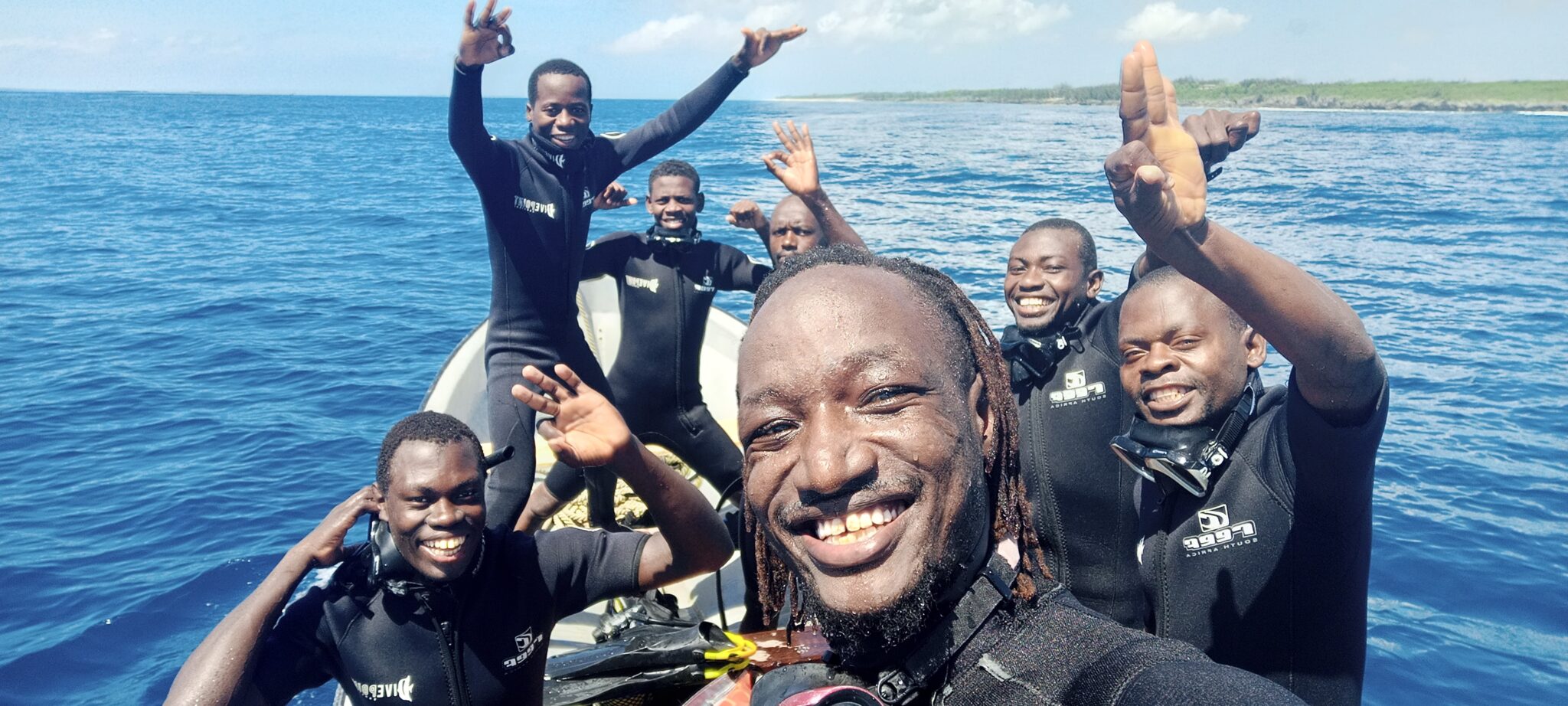 Frank Mollel – PADI AmbassaDiver and Master Scuba Diver Trainer, Tanzania, Africa
"I am thankful that through diving I discovered a whole new world, and the knowledge I share with my community where we get to do our part to protect and save our oceans."
Adam Sellars – PADI AmbassaDiver and Master Freediver Instructor, Queensland, Australia
"I am so thankful for the love and energy that all of my students bring to my courses, as well as the connection with our Ocean, students, and community :)"
Szilvia Gogh – PADI AmbassaDiver and Course Director, California, USA
"I am thankful for living so close to the ocean and be able to take a walk at the beach, listen to the waves and find myself connected to Mother Earth on a daily basis."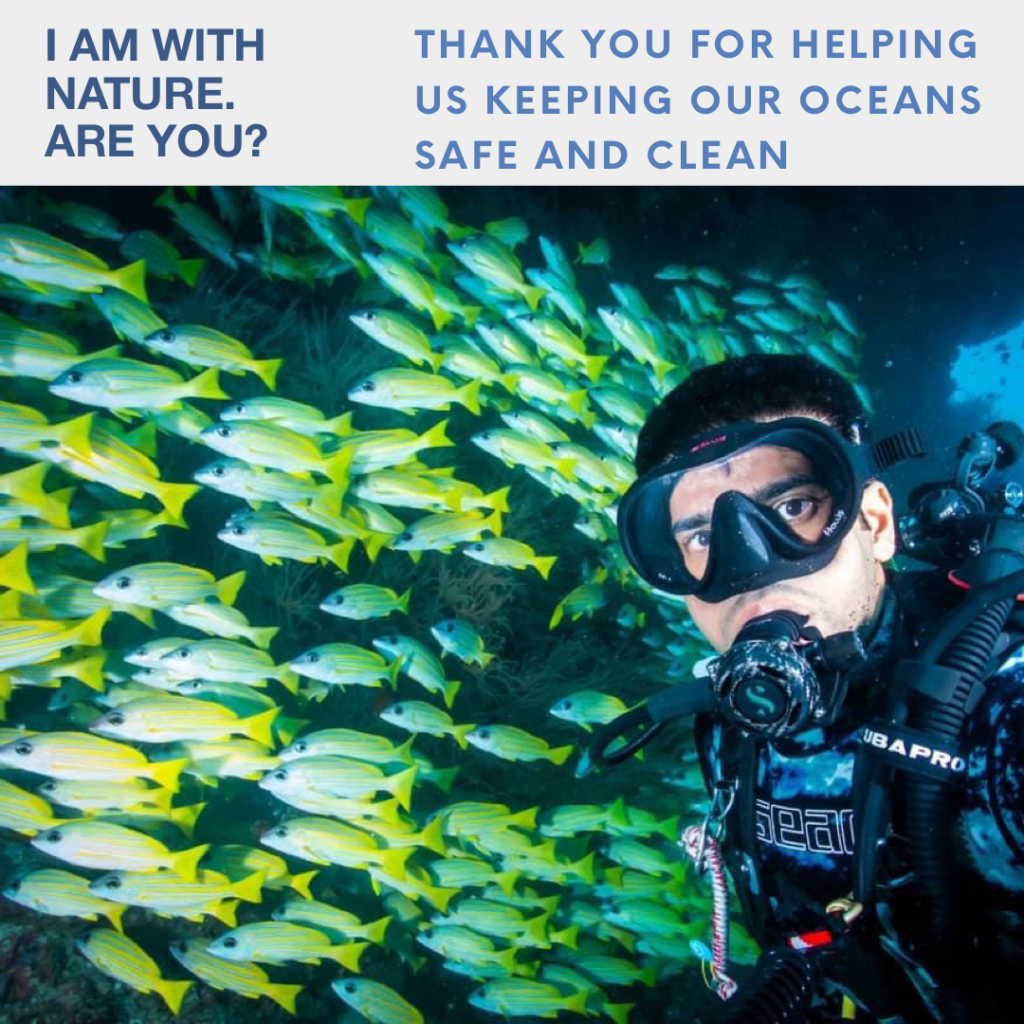 Khalid Alrazooqi – PADI AmbassaDiver and Instructor, Dubai, UAE
"I am with nature, are you? Thank you for helping us keep our oceans safe and clean."
Belle M
"My partner completed his open water diver and fell in love with the underwater world. Because of this, 2020 for me has been one of the best years yet because now I have my best friend as my dive buddy for life! Underwater for ever! 💙 💙 💙 "
Heloise M
"Thankful that due to covid19 and not going on holidays, I finally did both my open water and advanced open water this year with my local dive shop."
Dr. Eamin
"I am so thankful for my single dive trip this year which happened just before the pandemic hit. The warm memories I have of my fellow divers and of Socorro's giant mantas and sharks have kept me strong and hopeful throughout 2020. 🙏"
Bionda M
"Thankful to be safe. Thankful for my family to be safe. Thankful for being able to go diving in two different countries: just before the pandemic and last month before the second wave. I cherished every minute of it, more than ever."
Mary M
"I am thankful to all humans that want to clean our oceans and have invented things that clean it. As well as every rescue to help save sea life. Thank you so much."
Dale S
"I'm thankful I can dive. It's been the single best thing I've ever done. This year I'm thankful for the dives I've done, the divers I've been with and the critters I've seen."
Lucy C
"Gaining my OW (learning to dive) and AOW and being able to look forward to exploring underwater in lots of beautiful parts of the world after the pandemic."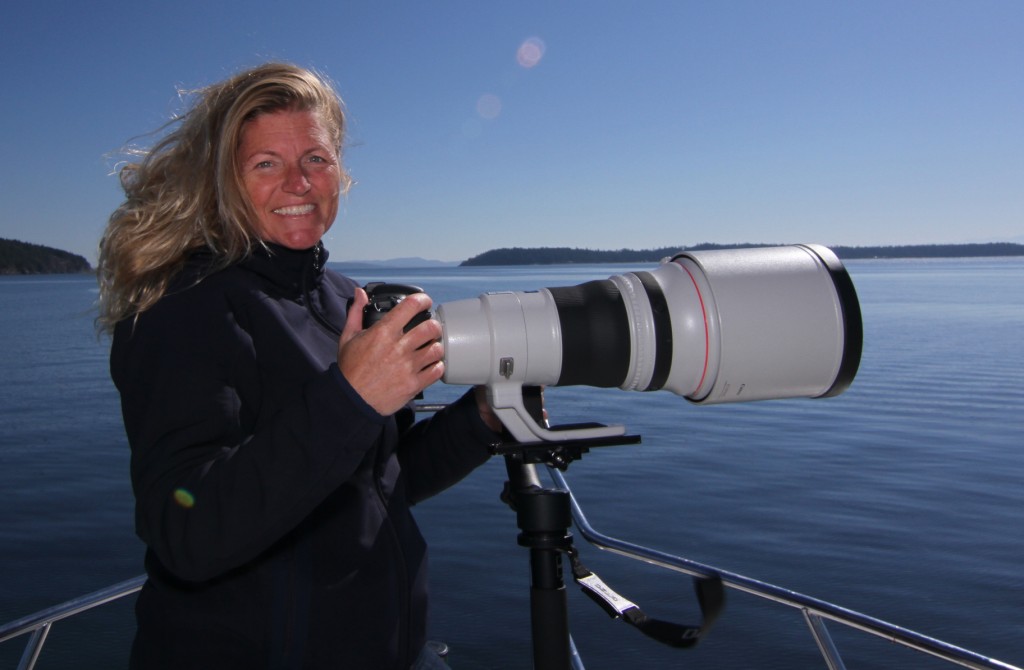 Annie Crawley, PADI MSDT
"I'm thankful to be able to dive into the ocean in my mind whether or not I'm physically in the ocean. Knowing it's there for underwater exploration brings me joy!"
Monika R
"I am soooo thankful for all the great dives around the world I could do: from Belize, Baja California, Mexico, Thailand, Maldives, Canary Islands, Cambodia to Mauritius 🙏🙏🙏🙏"
Steven C
"We met an amazing PADI instructor, Gordan Evans, who had moved back to Bargara, Queensland Australia. Starting a new PADI dive centre here, 'Turtle Town Scuba,' just as covid restrictions came into play. I just started my PADI Divemaster with him 6 months ago. It's been a really tough time, but dedication, passion and professionalism have enabled him to pull through and we are looking forward to opening the centre very soon. So if you come to Bundaberg Queensland, please come visit and dive with us. I'm proud and thankful to be apart of such a great time. Onward and upward, where the world learns to dive. 💙 🇦🇺"
Rebecca C
"This PADI rescue diver is thankful for 100's of amazing dives including those on my last dive trip – to Belize! Can't wait to get back in the water!"
Robert S
"Thankful my whole family is now certified and we can dive together Excited about diving for marine conservation in the coming years."
Gran M
"I am reminded to prioritize finishing my PADI in 2021. 2020 vision fills me with joy."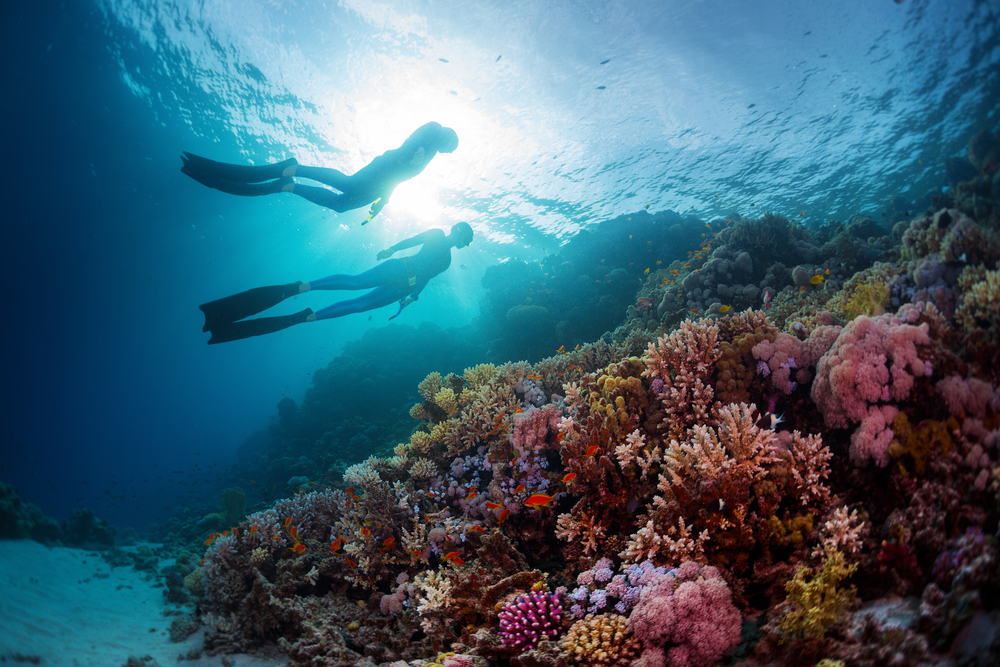 Jennifer L
"I'm thankful for all of the dive time I can get, and so grateful for my certifications which allow me the happiest place in the world for me (underwater in magical locations). Hoping for more great dive experiences soon!"
Steven C
"I managed to get a holiday in the Maldives, organized by my wife for my 60th. Incredible diving experience, not many people and loads of wildlife. I feel very lucky."
Dorene
"I am grateful that I can continue diving in my Singapore backyard Pulau Hantu. This is the way."
Tony D
"I'm thankful that at 48 I was able to get my Open Water as well as Advanced Open Water certifications, plus Nitrox. My adventures underwater are just beginning and as long as I can take a breath, I will SCUBA dive."
Ian W
"12 months since my last dive, painting (this week) instead of going to Soma Bay or somewhere like it, thinking of my next dive, can't wait."
---
We are so appreciative of how passionate our divers are about the ocean. If you love the ocean and want to protect it, consider joining the PADI Torchbearer community to help save the ocean.
Join the movement and become a PADI Torchbearer in 2020 at padi.com/onebillion