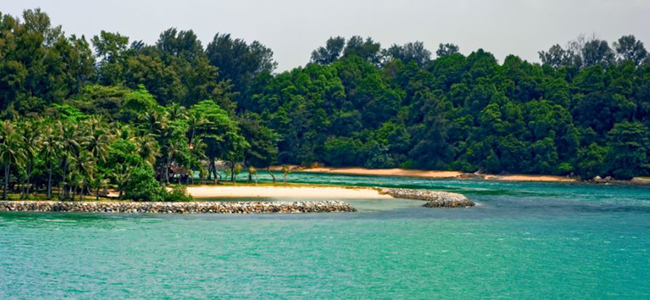 It's a question that's been asked many times over – what's the perfect travel destination? Well, surely it's a place that has it all – and if that's the case, then Singapore is it.
With it's the theme parks, skyscrapers and scuba diving, Singapore will continuously surprise and delight you.
Singapore prides itself on being a multi-racial country with more than 5 million people from all over the world. The food, art and architecture all reflect this.
Take a stroll through one of the many shopping hotspots; The Shoppes at Marina Bay Sands for luxury goods, Chinatown Markets for everything Chinese or Orchard Rd for, well, everything else. Taste the culinary delights at one of Singapore's famous hawker centres and explore the cultural precincts.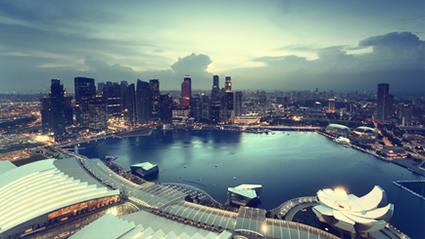 Amid all the hustle and bustle, there are so many amazing diving experiences to be enjoyed. Whether you're a beginner diver or more experienced, there's something for you at one of the local dive sites – or you might choose to plan a longer trip with one of the many PADI Dive Shops to some of the world's best dive sites in nearby countries.
Pulau Hantu
The most popular local dive site, Pulau Hantu, lies just off Singapore's southwest corner. At low tide, take a walk between two islands, Hantu Besar and Hantu Kecil. At this site, you'll enjoy an abundance of macro life, including hard and soft corals and nudibranchs and if you are alert you may even spot sharks or turtles.
Kusu Island
The shallow reef at Kusu Island boasts dense anemone fish populations amongst rich marine life. Part of the Saint John's islands, the region has been protected for more than 20 years and is well known by locals.
Pulau Jong
Careful planning is required here as currents can be strong, but this tiny unspoiled island is worth the planning. Keep an eye out for blue-spotted rays and reef sharks here.
Singapore Wrecks
Singapore boasts a number of wrecks to explore. The Sudong Wreck lies at 15m/50ft deep and is basically in one piece – about 50 metres/165 feet long. Strong currents can be present and diving at slack tide with a local guide is advisable. The Sisters Wreck (also known as the MV Iran Sarai) is a similar size freighter that can be found upside down at 18m/60ft deep. Due to the currents and an adjacent shipping lane, this dive is best undertaken at slack tide.
To learn more about Singapore, visit our Vacation Spotlight or to book your next dive there, contact a PADI Dive Shop in Singapore.