For dive-able wrecks in depths perfect for first-timers and pros, few Caribbean destinations deliver like The Bahamas. From freighters to Cessna planes, this island nation delivers show-stopping wreck dives. Each island has its own claim to fame—be it one stand-out wreck or several.
Here are our top 10 favorites not to miss.
Tears of Allah, Nassau
You can't book a scuba trip to Nassau and not dive at least one wreck used in a James Bond Film. This 90-ft (27m) former drug-runner was featured in the 1985 film, "Never Say Never Again," and is now home to a myriad of sponges, corals, angelfish and snapper.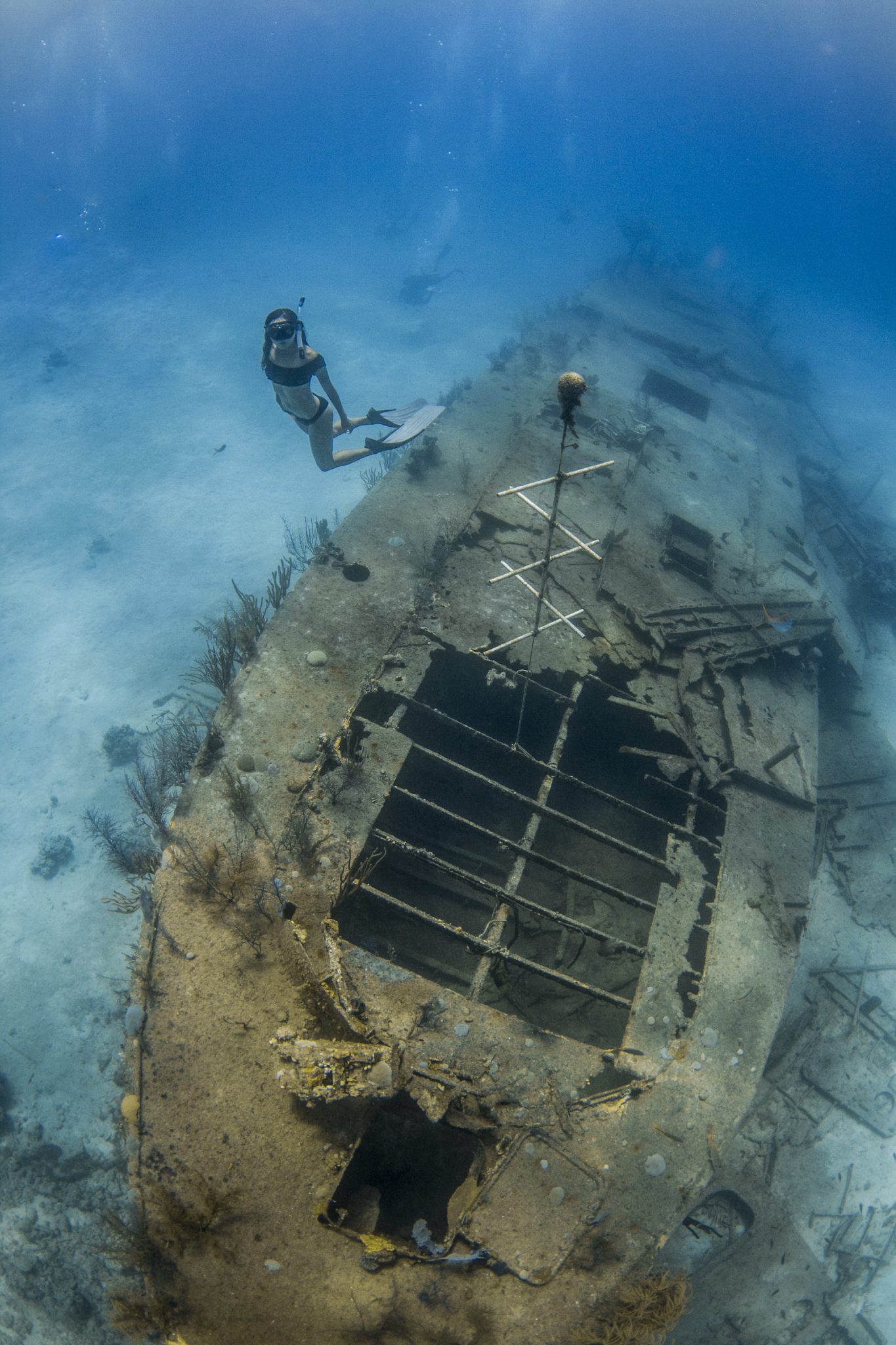 Hesperus, Bimini
We love that that this downed ship is nicknamed the Turtle Wreck. With an average depth of just 20ft (6m), this site is accessible to even snorkelers, but divers stand much better odds of encountering the loggerhead turtles that nestle up where the hull meets the sand. Besides turtles, you'll likely spot other big marine life, including southern stingrays and the occasional Caribbean reef shark.
Cessna airplane, Nassau
The novelty of diving an underwater plane stands as a bucket-list item. Nassau delivers in the form of a Cessna, sunk in just 15 ft (4.5m) of water at a site where visibility is excellent.
Willaurie, Nassau
This 130ft (39m) mail boat is unique for its jail-cell-bars-like structure on the top deck. Although you cannot swim under those bars, you can swim above and around them, and, given that they are positively covered in life, it's a unique perspective on wreck diving.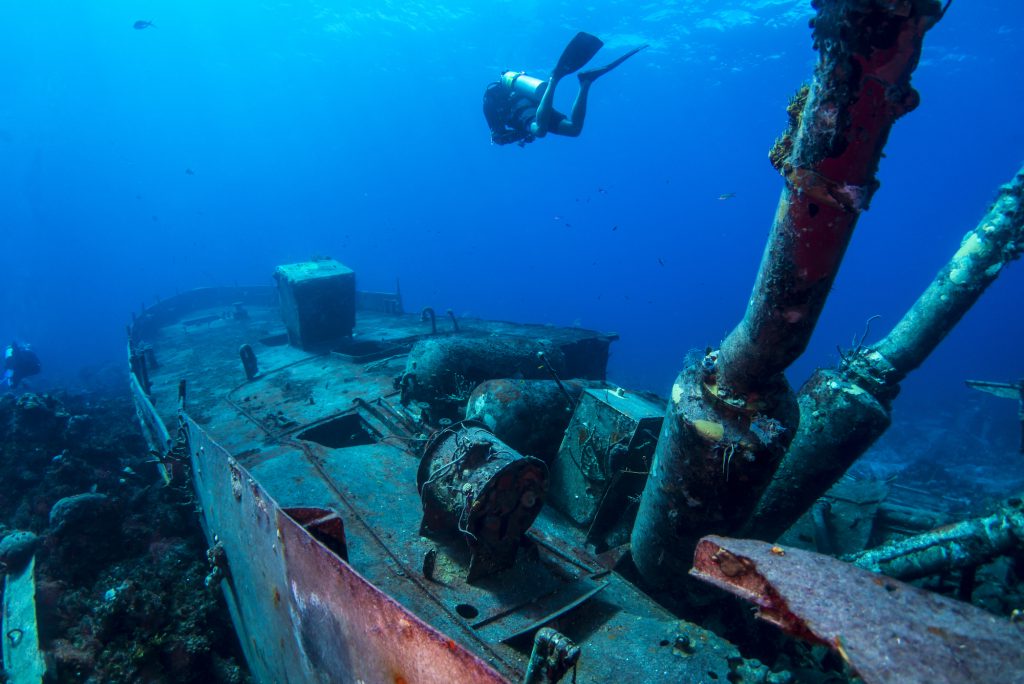 Theo's Wreck, Grand Bahamas
This 230ft (70m) steel-hulled freighter now rests on its port side in a current-swept area. So much growth covers the ship, and an active current ushers in a wealth of pelagic life, from horse-eye jacks to Caribbean reef sharks.
Austin Smith, the Exumas
The Exumas hold a much-deserved reputation for an abundance of marine life, and the 90ft (27m) Austin Smith wreck illustrates this perfectly, serving as an oasis that attracts grouper, barracuda, eels and Caribbean reef sharks. This site is primarily visited by liveaboards, thanks to its location just off the east coast of Norman's Cay, site of the ill-fated Fyre Fest.
Sea Star, Grand Bahama
Sunk in 2002, this 180ft (54m) wreck is the playground of Caribbean reef sharks and loggerhead turtles. Those with proper training can penetrate to explore the galley and crew quarters. However, the deck trolley on top is just as much an alluring spectacle, with French grunts spilling from within.
S.S. Sapona, Bimini
This 270ft (82m) wreck is unique for several reasons, first of which is that it sits in just 20ft (6m) or shallower, making it an easy destination for boaters, divers and snorkelers. It may be shallow, but this concrete ship, one of the few in the world, is overrun by gray angelfish, green moray eels and schools of sergeant majors.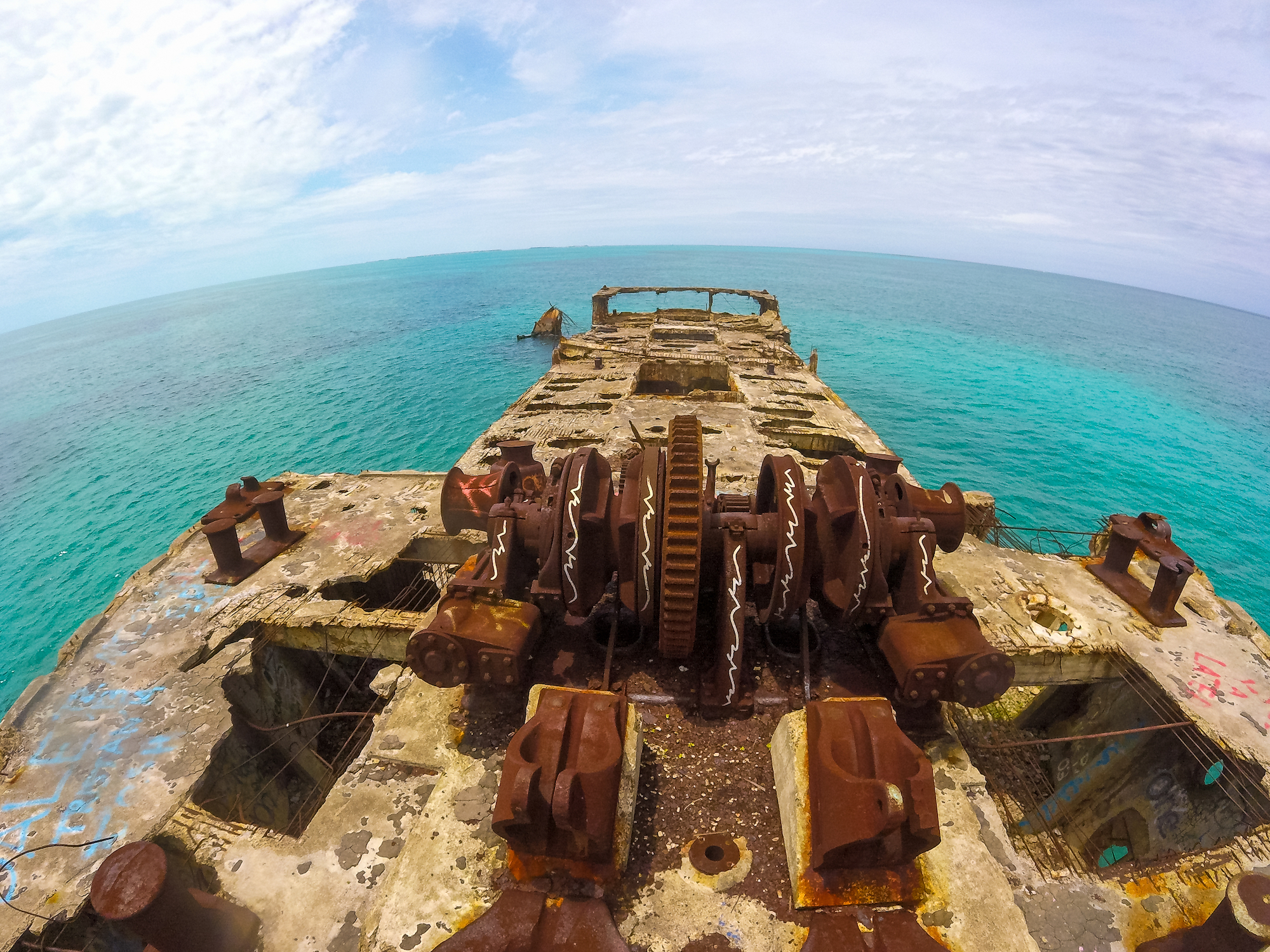 M.V. Comberbach, Long Island
Sunk in 1984, this cargo freighter now sits in roughly 100ft (30m) of water, which is a deterrent for some. For us, it's a boon, bringing stellar visibility and thick gardens of deep-water-loving black corals.
Ray of Hope, Nassau
This 200 ft (60m) ship is, hands down, the best that the Bahamas has to offer. Formerly a Haitian freighter, she was sunk by Stuart Cove's Dive Bahamas in 2003 to a choice spot along the edge of a wall dive. Plus, this same site is adjacent to where they hold their shark encounter dives. So, with one tank, divers get a wall, shark encounters and a wreck—sometimes all in the same moment.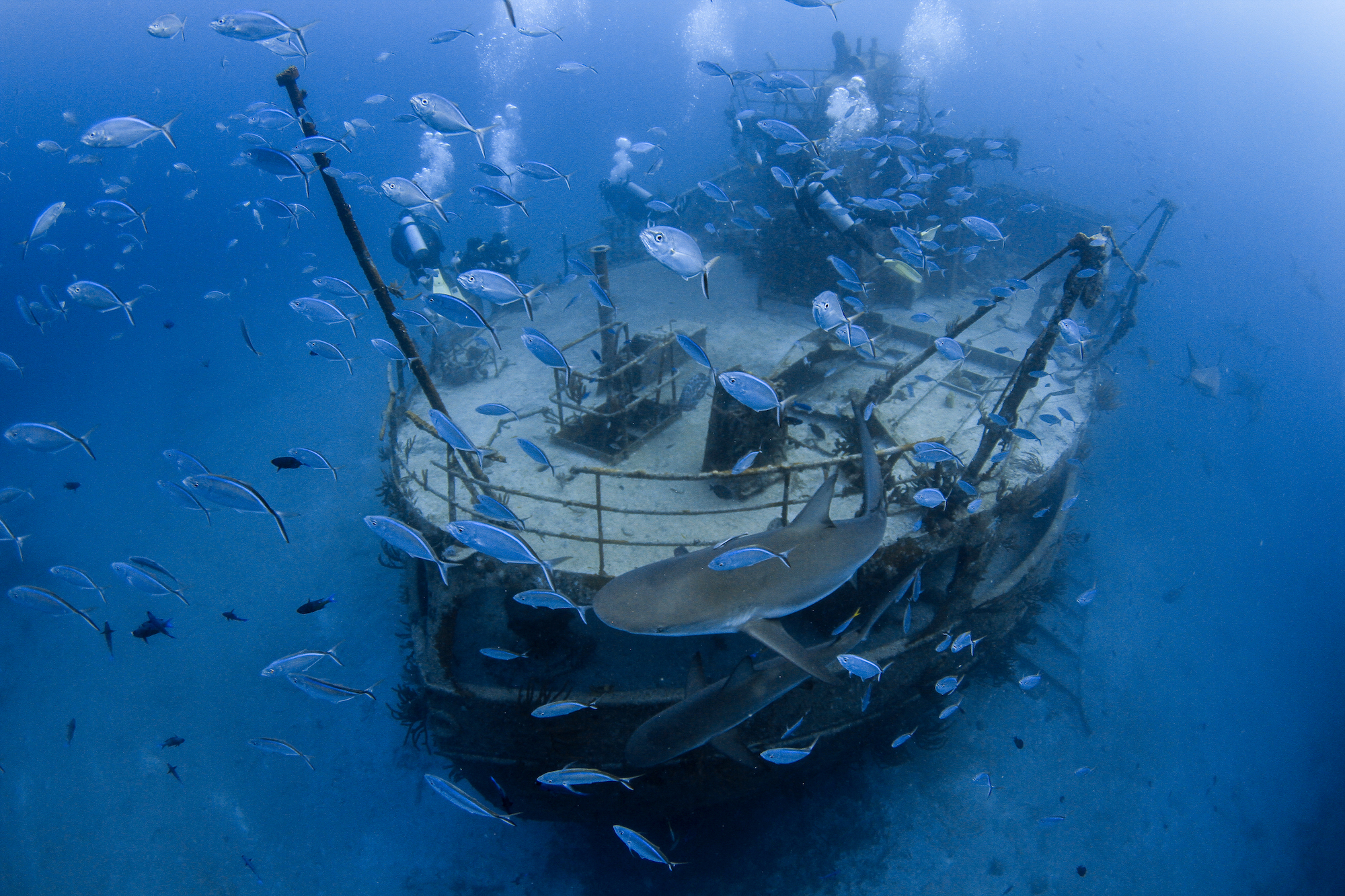 Learn more about diving in The Bahamas here.