My name is Erena Shimoda, and I'm an Ikelite ambassador, underwater portrait photographer and certified PADI® Divemaster. I'm also the survivor of a traumatic car accident that killed my father and left me severely injured. My family and friends told me that my father protected me and that I'm a survivor for a reason. Because of this, I've wanted to make my father proud and give back to the world in a personal way.
I choose to use the medium of water to help survivors of cancer and domestic violence as well as people with PTSD and physical disabilities. Underwater transformative photography has psychological benefits for survivors because they feel a sense of reconnection, freedom, non-judgment, safety and peace.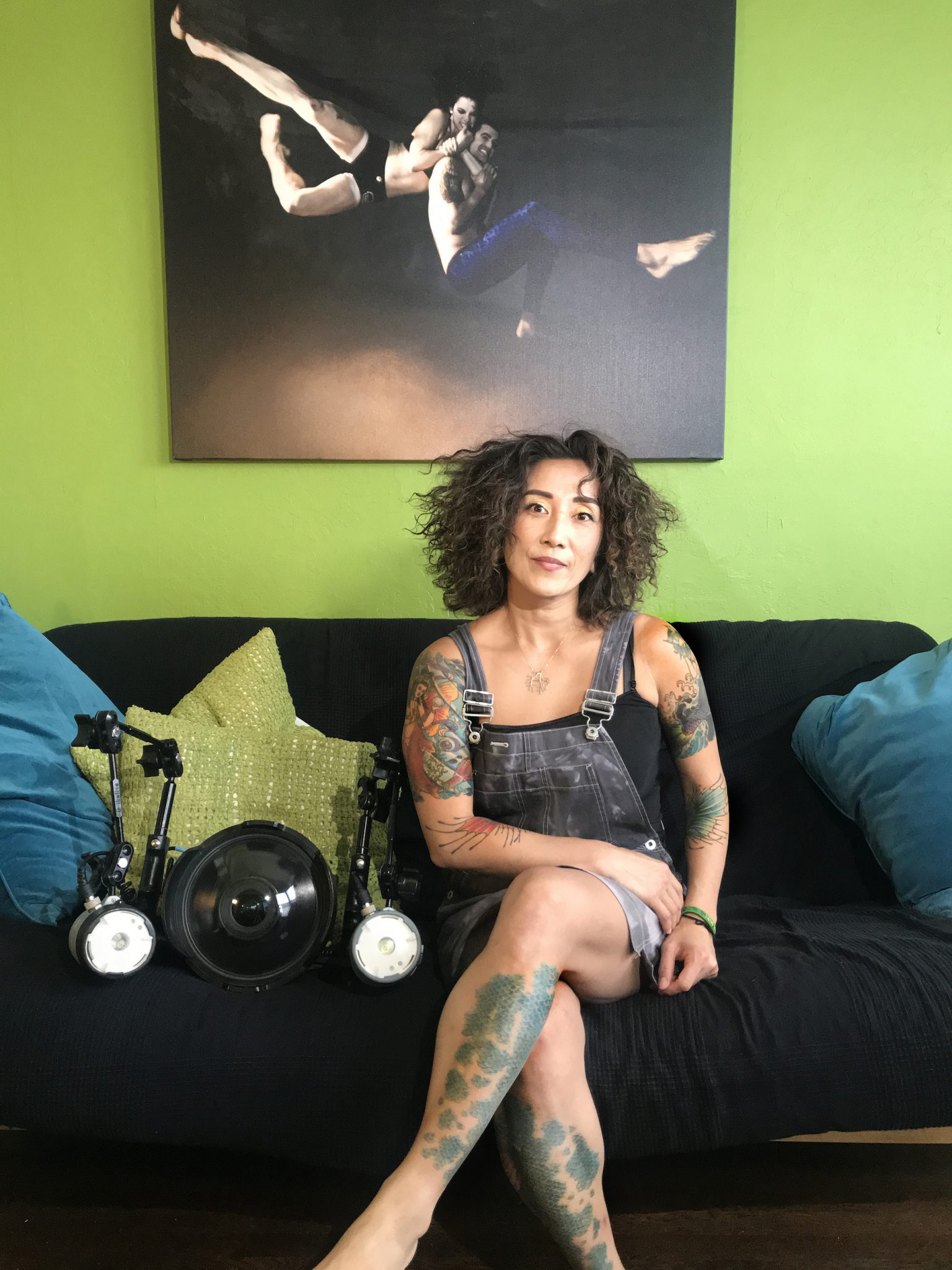 One day I read about Dive Warriors, an organization that helps disabled veterans cope with PTSD, physical disabilities and chronic pain through scuba diving. Because I identify with the method of using water submersion to heal, I reached out to Dive Warriors immediately to see if we could work together.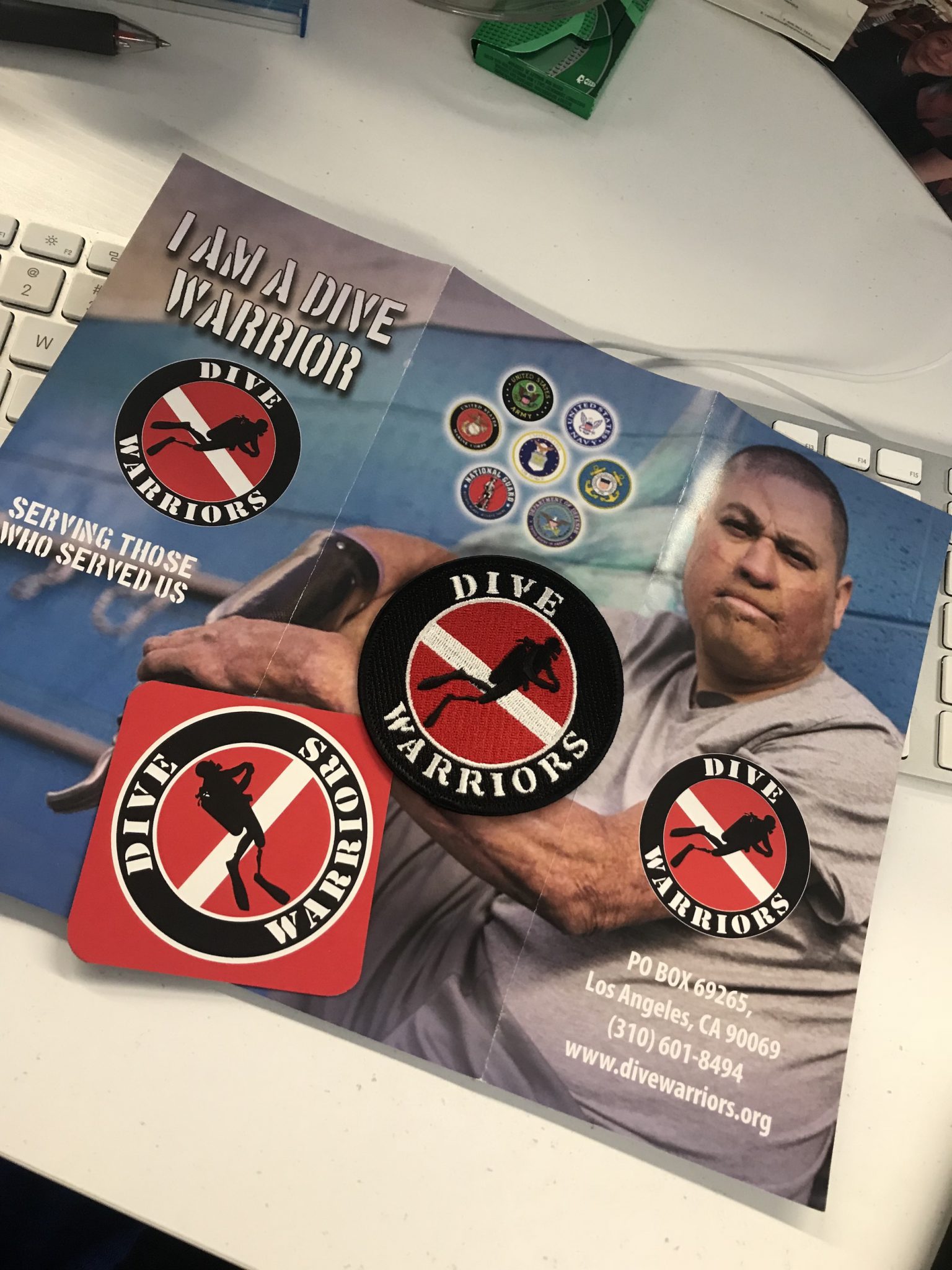 They liked my underwater work, and they introduced me to a veteran who was interested in doing an underwater transformative photography session with me.
Jared
Jared is an army veteran. When he served in Afghanistan, he lost his right dominant arm. He has TBI (traumatic brain injury), PTSD and scars with shrapnel still in his body.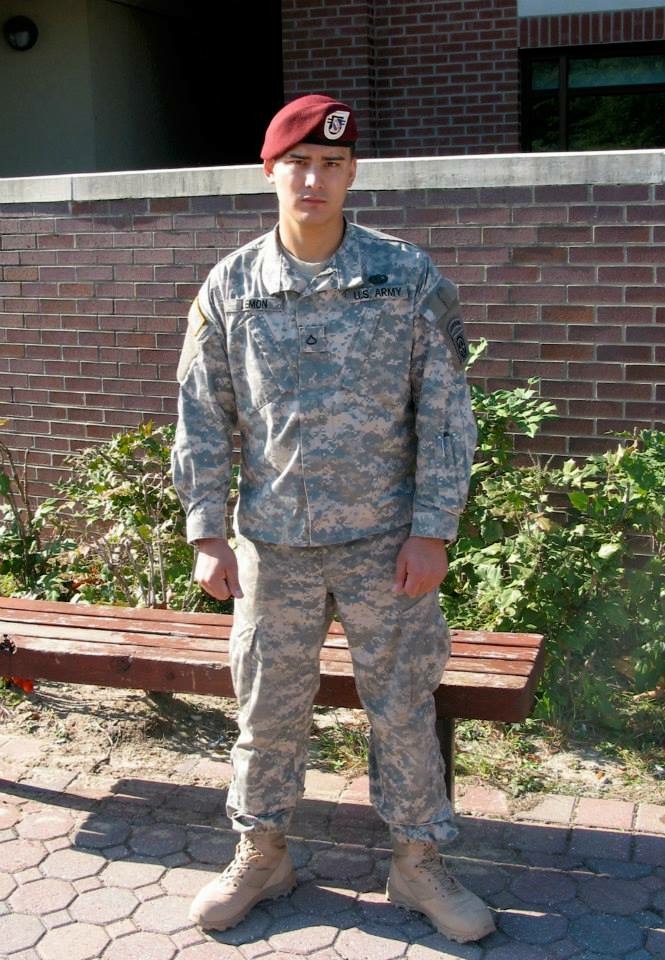 I felt honored to meet Jared and was excited to work with him. When he jumped into the pool, I noticed that his tense face changed drastically. His body became more relaxed, and he moved lightly as he flowed with the water and let himself go.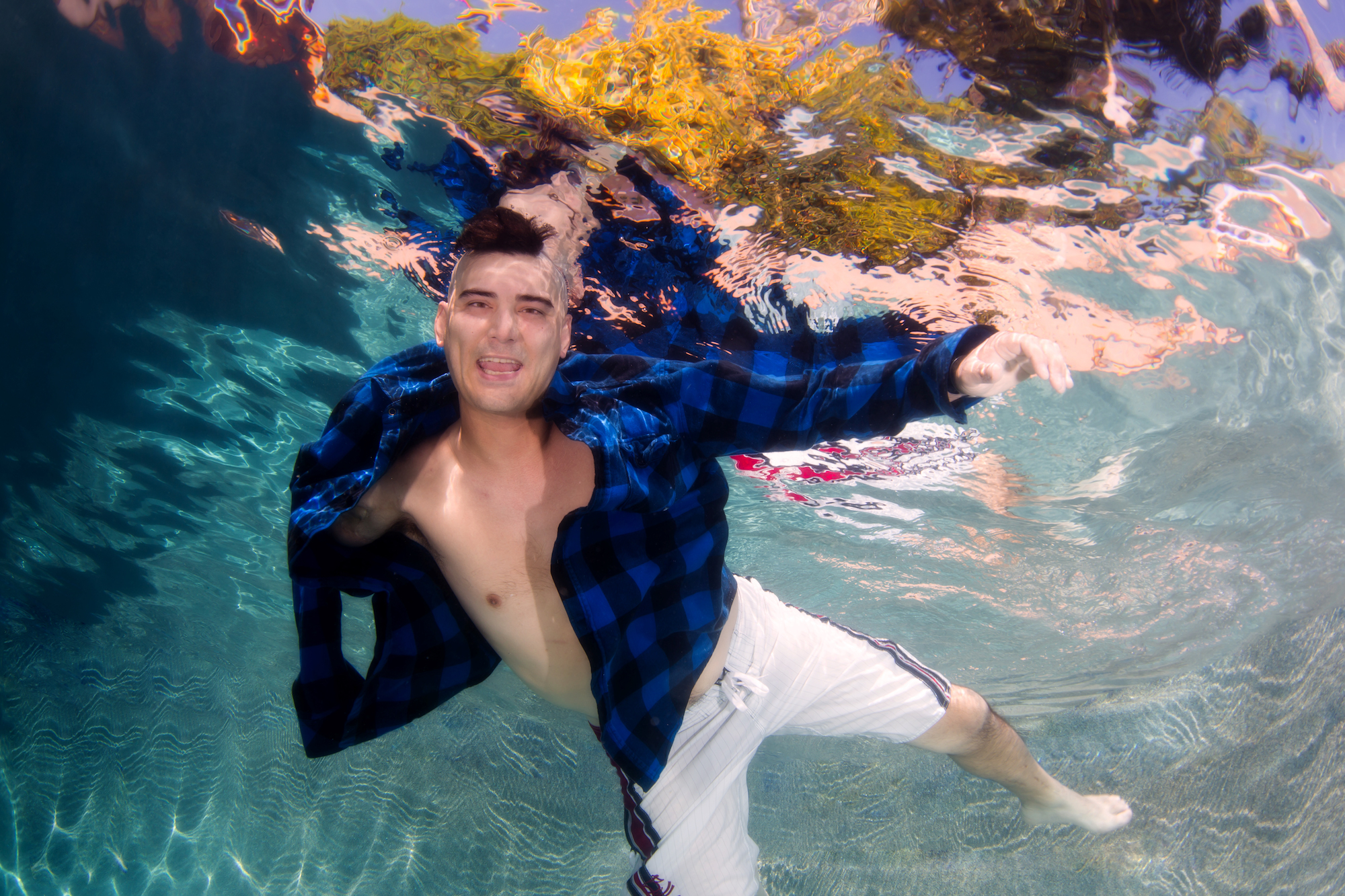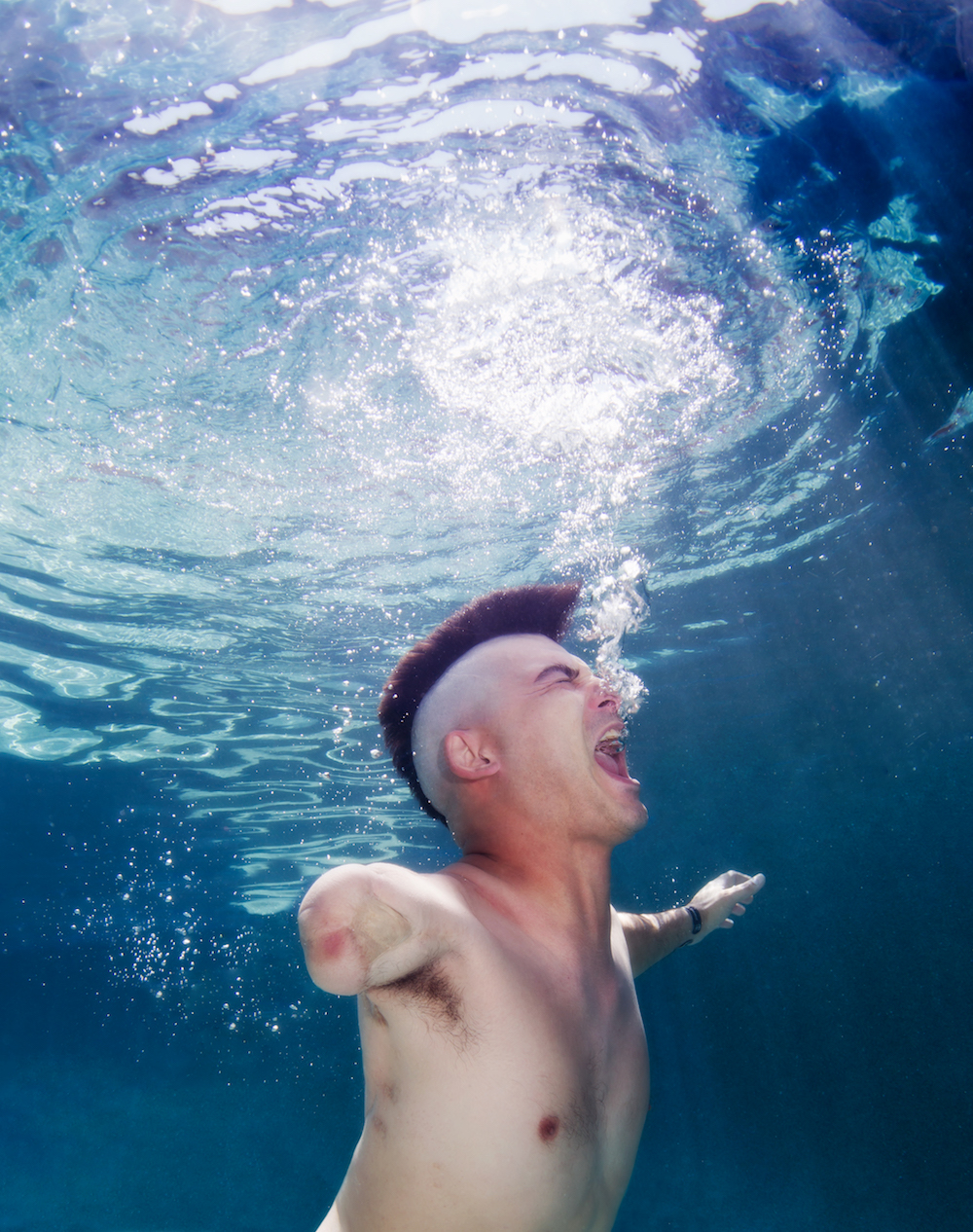 Jared said, "[The session] was a good experience. Scuba diving helps me, and I realize that water is more powerful than it's given credit for. Underwater is the only place I don't feel chronic phantom limb pain. Water is my equalizer, and I love it. Best therapy ever."
Extensive research shows that total immersion in water leads to many positive physiological changes. Taking part in creative activities is a well-recognized therapeutic tool too. I know that the power of water combined with the creative process during an underwater photo shoot helps transform one's body and mind. And when I see my clients' eyes crinkle up from smiling so happily, that's the moment I feel successful with my work.
Catalina Island
The next day, Dive Warriors took me to Catalina Island to go scuba diving with them. I was thrilled to meet everyone and excited to explore the island for the first time.
That underwater world looked so surreal, like an aquatic forest that never seemed to end. It was serene and dreamy being surrounded by a gradient field of grayish green and blue.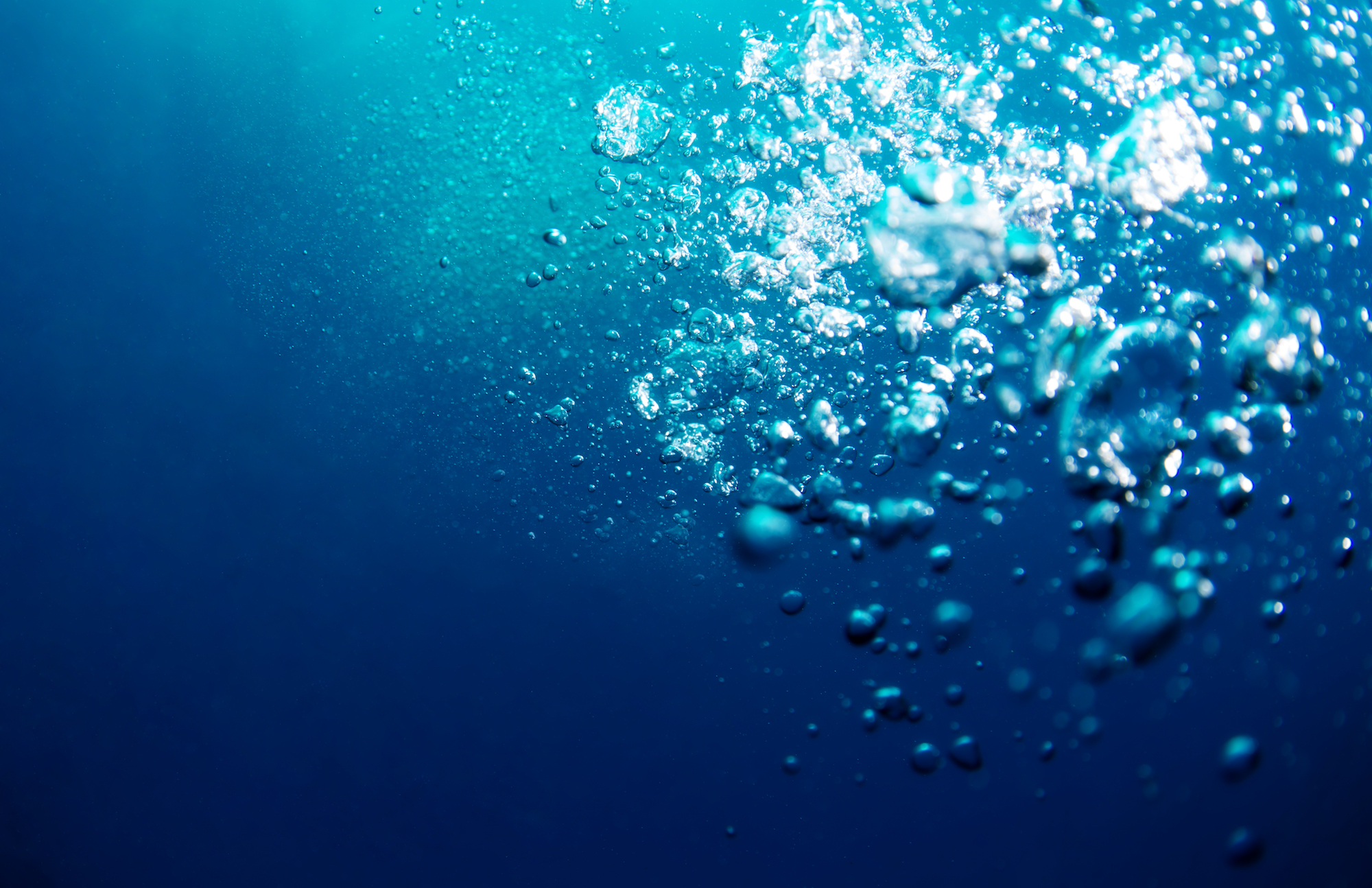 When everyone came out of the water with big smiles on their faces, I could tell that they felt refreshed, rejuvenated and restored. Some said, "Ahhhhh…" with a relieved sigh that sounded peaceful.
Kyle, Vice President of the Dive Warriors, a dive instructor and a Navy veteran, shared, "Scuba diving helps my disabilities by allowing me the luxury of being weightless while having compression take those pains away. It's also the ONLY time my tinnitus ever goes away—when the water fills my ears, the ringing stops. The water changes my body and mind in conjunction with one another…with peace of mind, peace of heart and serenity."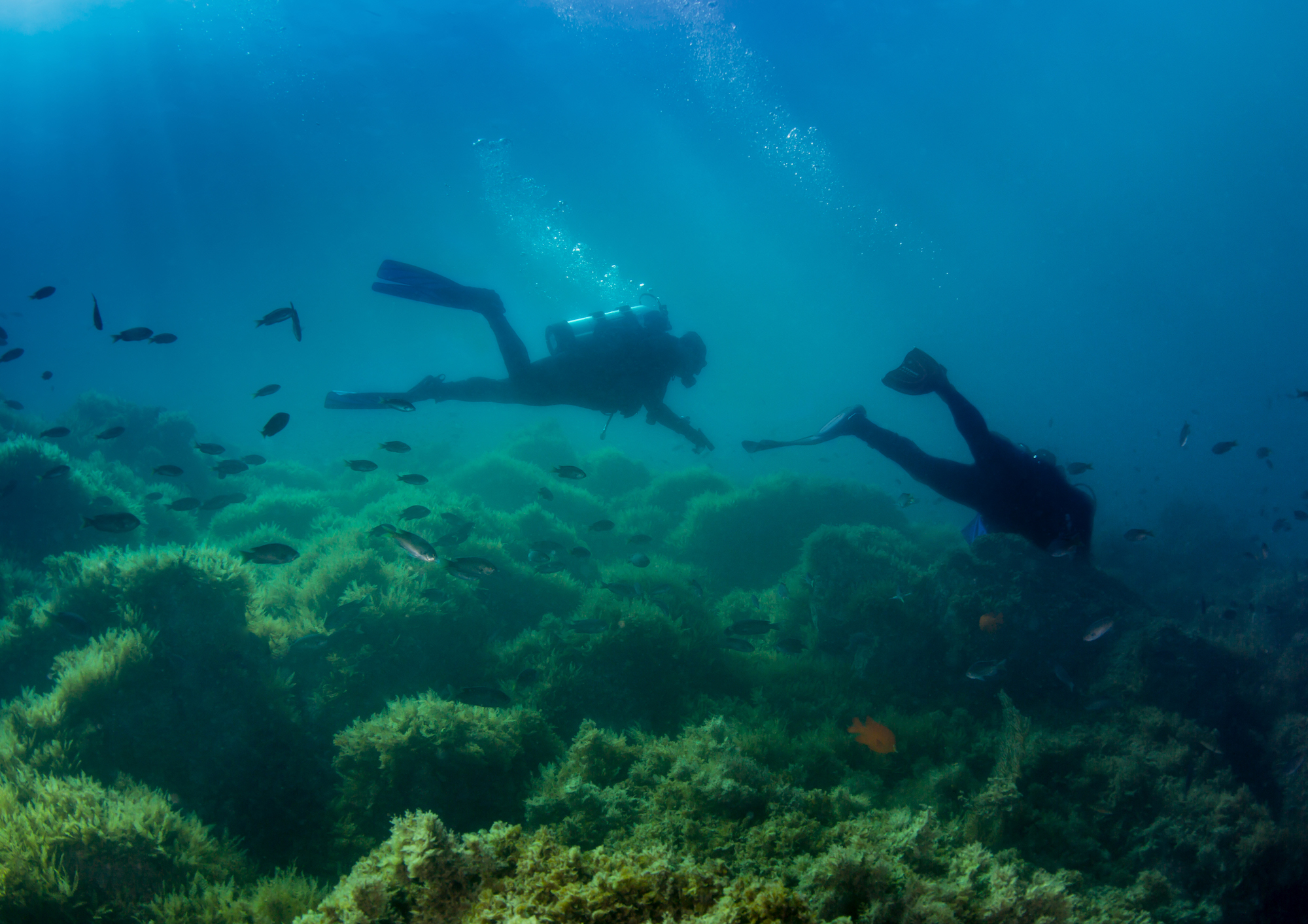 It meant a lot to me that I was part of their lives even for just one day. We have different backgrounds, disabilities and trauma, but underwater, we can let go of all that and remember who we really are. We are all equal, pain-free and completely safe.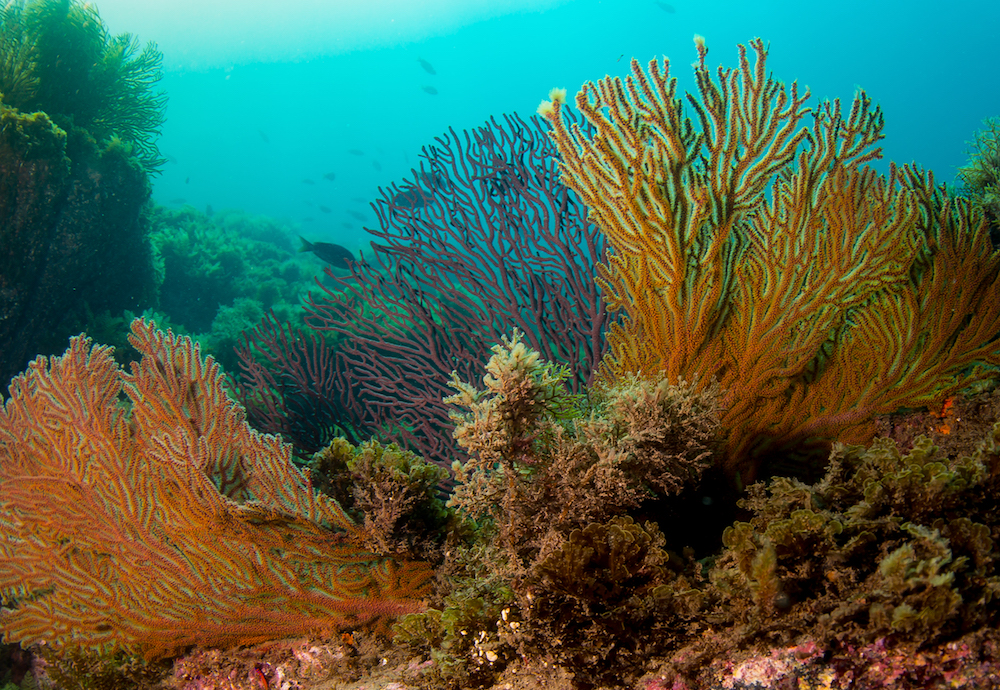 My family told me that I'm a survivor for a reason.
I think we are all survivors for a reason.
Please follow Erena's work on Instagram.
Learn more about PADI's Pillars of Change and the healing power of scuba.