Are you planning a European holiday? Learning to dive might not be the first thing that springs to mind, but Europe is home to an impressive array of places to enjoy the underwater world. In this blog, we take a look at five hotspots for getting your PADI in order to #LiveUnfiltered in Europe.
---
How to Get PADI Certified
To become certified as a PADI diver, you'll need to take the PADI Open Water Diver course. This comprehensive program covers dive theory, confined water sessions, and open water dives.
Dive Theory: In your dive theory, you'll learn about the effects of diving on the body, dive equipment, underwater communication, navigation, safety, marine eco-systems, dive planning and more. Choose PADI eLearning, and you can start studying right now from home and at your own pace.
Confined Water Sessions: These are in-water sessions that are usually conducted in a swimming pool, or at a shallow dive site that offers pool-like conditions. In these sessions, your instructor will demonstrate basic diving skills and procedures before you practice them for yourself.
Open Water Dives: This is what it's all about – real dives in the ocean or other body of water! You'll make 4 dives where you'll demonstrate your scuba skills while exploring with your instructor.
---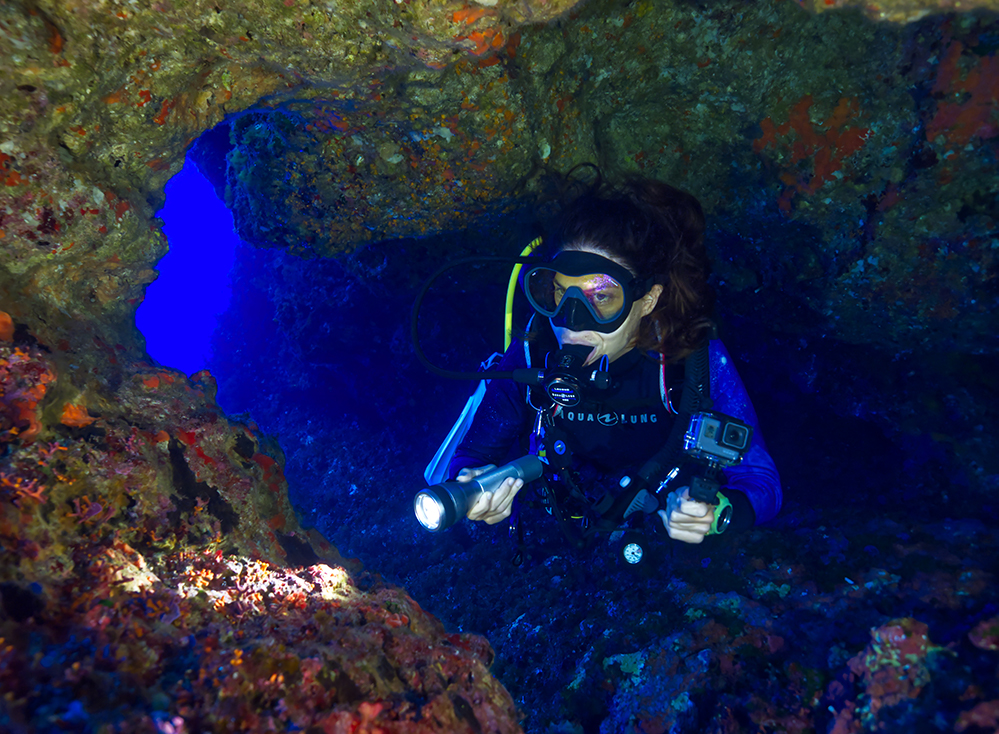 The Top Places to Get Certified to Scuba Dive in Europe
Read on for our top five picks on where to get certified as a PADI Open Water Diver in Europe.
---
1. Malta
If you are planning to learn to dive in Europe, then Malta should definitely be on your list of places to choose from. Malta is world famous for its stunning underwater topographies, which include caves, caverns, arches, reefs and wrecks. Dive sites are accessed by dive boats, and there are shore diving options, too. Dive sites here are varied, and there are options for all levels, from beginners up to more advanced dive sites, including Malta's famous Blue Hole.
As well as impressive topography, Malta offers good visibility and an array of marine life. Look out for lobsters and octopus hiding out in caverns, scorpionfish hunkered down on the reef, and an array of colorful nudibranch.
---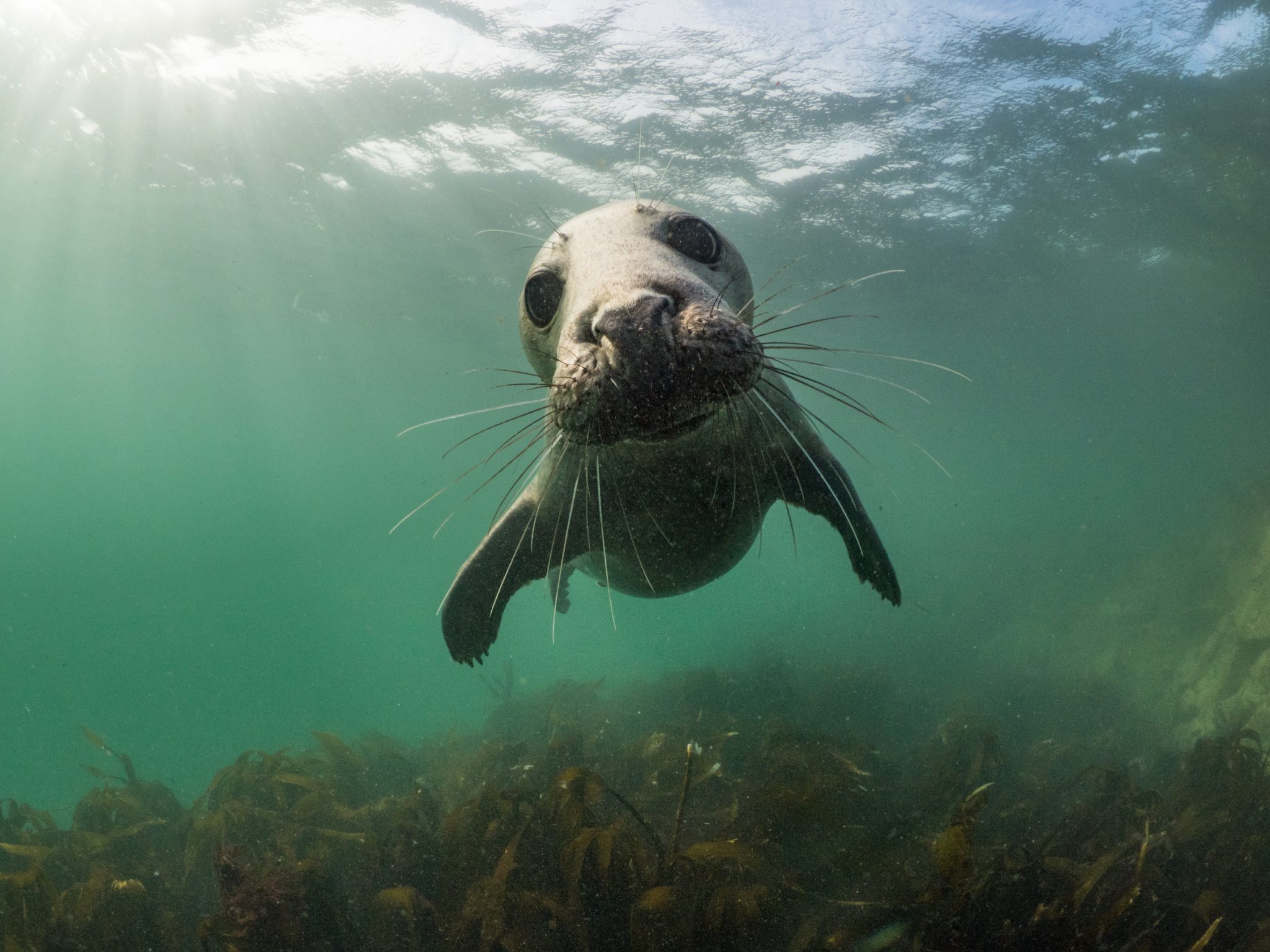 2. Pembrokeshire, Wales, UK
Pembrokeshire in Wales is an area of stunning natural beauty and home to the Pembrokeshire Coast National Park. This coastal park offers impressive wildlife on land and stunning marine life underwater. For divers venturing into the waters of Wales, there is the chance to dive with seals, porpoises, dolphins, sunfish, cuttlefish, dogfish, nudibranch, and flatfishes.
Diving in Pembrokeshire is seasonal due to the water temperatures. The best time for diving here is from March to October, and water temperatures peak at around 17°C (63°F) in August and September. When taking the PADI Open Water course in this area, students may learn in a semidry suit or a dry suit – adding an extra skill to your diving repertoire from the get-go!
---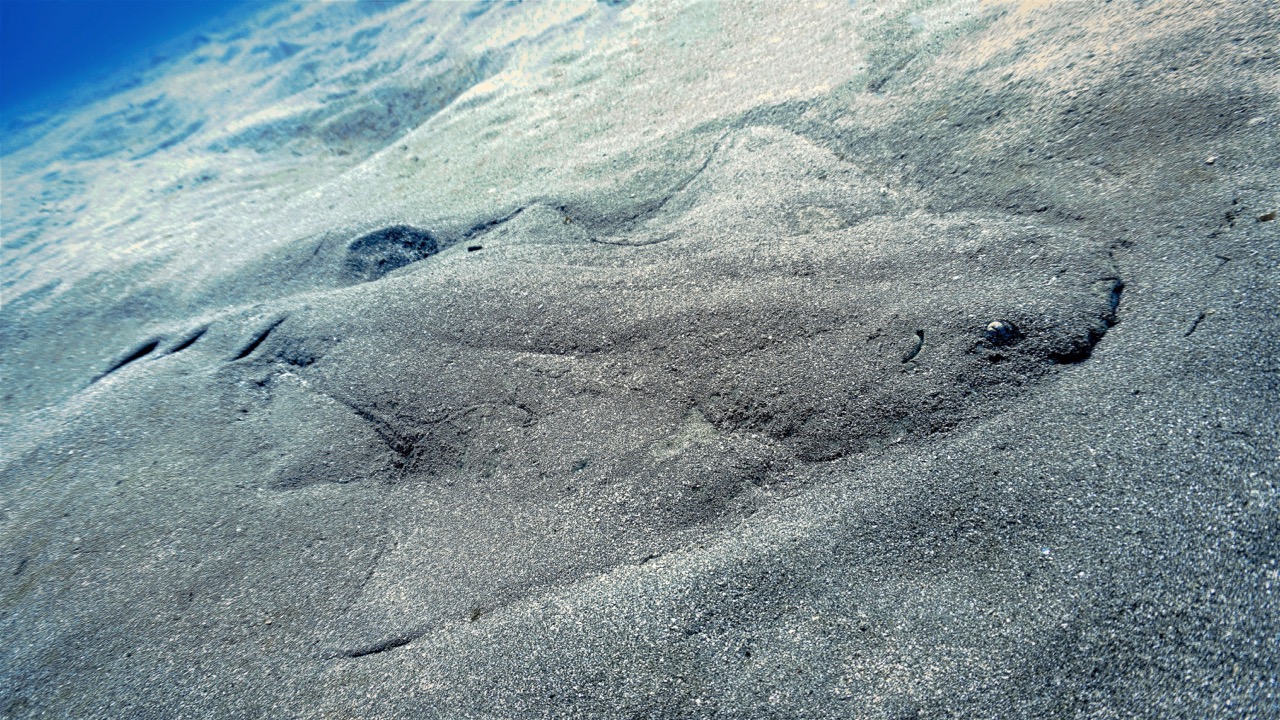 3. The Canary Islands, Spain
The Canary Islands are located off the southwest coast of Spain and include the islands of Tenerife, Fuerteventura, Gran Canaria, Lanzarote, La Palma, La Gomera, and El Hierro. The diving around these islands offers optimal year-round good visibility and consistent water temperatures in the range of 17-18°C/63-64°F.
Students learning to dive in the Canaries also have the chance to spot some larger marine species, including angel sharks. Rays are another highlight of diving here, with five different species being commonly spotted (common, round, marbled electric, eagle, and butterfly ray). On occasion, it's also possible to see bull rays, manta rays, and skate.
---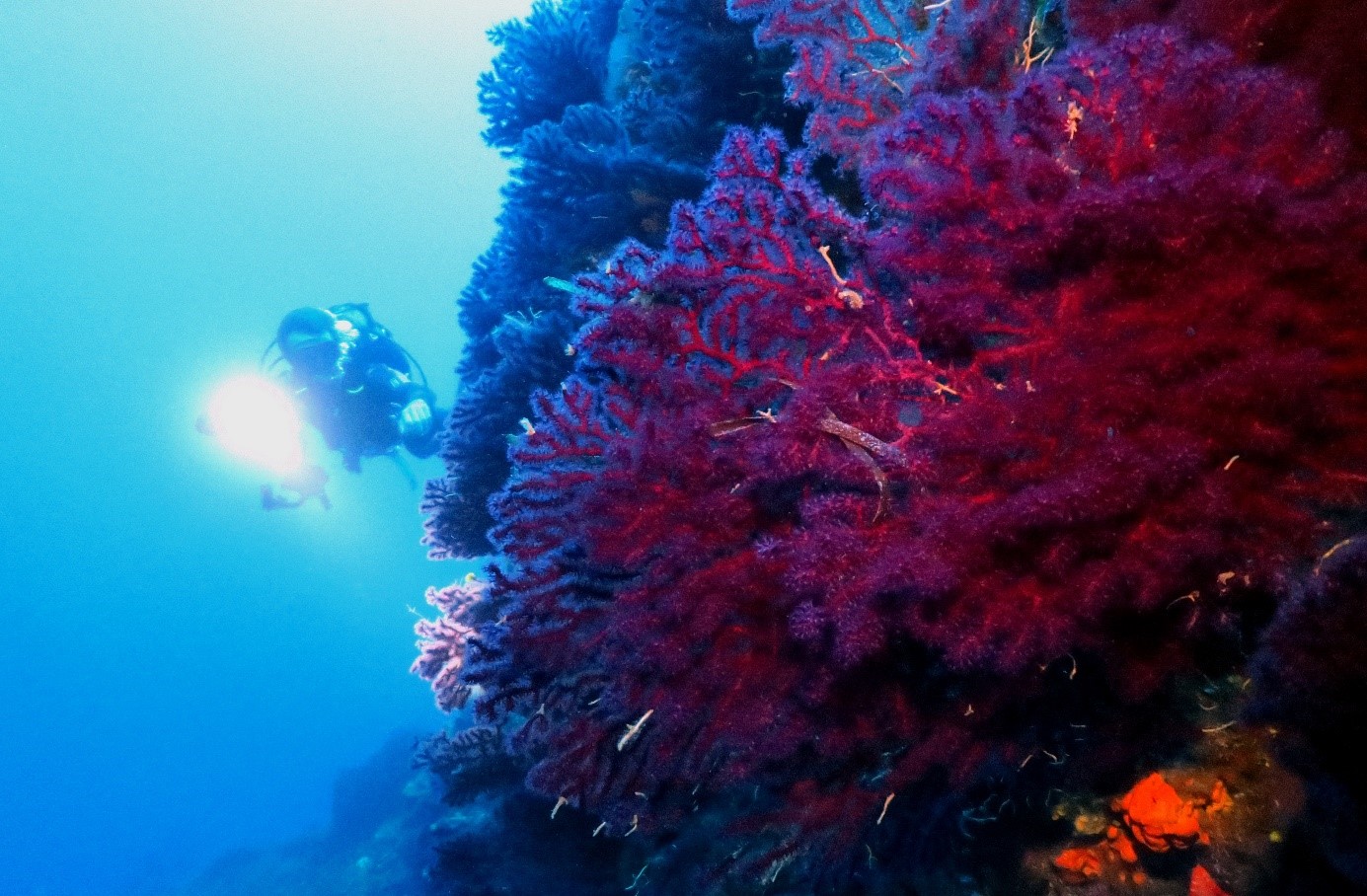 4. Greece
Off the coast of mainland Greece, there are over 200 islands which boast hundreds of kilometers of coastline – all waiting to be explored! Among Greece's dive sites, you'll find sites that are suitable for beginners, including reefs, wrecks (ships and airplanes), drop-offs, caverns, and walls.
When learning to dive around Greece, tdive sites are treasure troves packed with critters, from tiny macro life to pelagic fish.
Diving in Greece is accessible all year round with water temperatures ranging from 22-26°C (72-79°F) during the European summer to a cooler 15-18°C (59-64°F) during the winter months. The summer months also coincide with the best opportunities to see sharks and rays – a double win!
---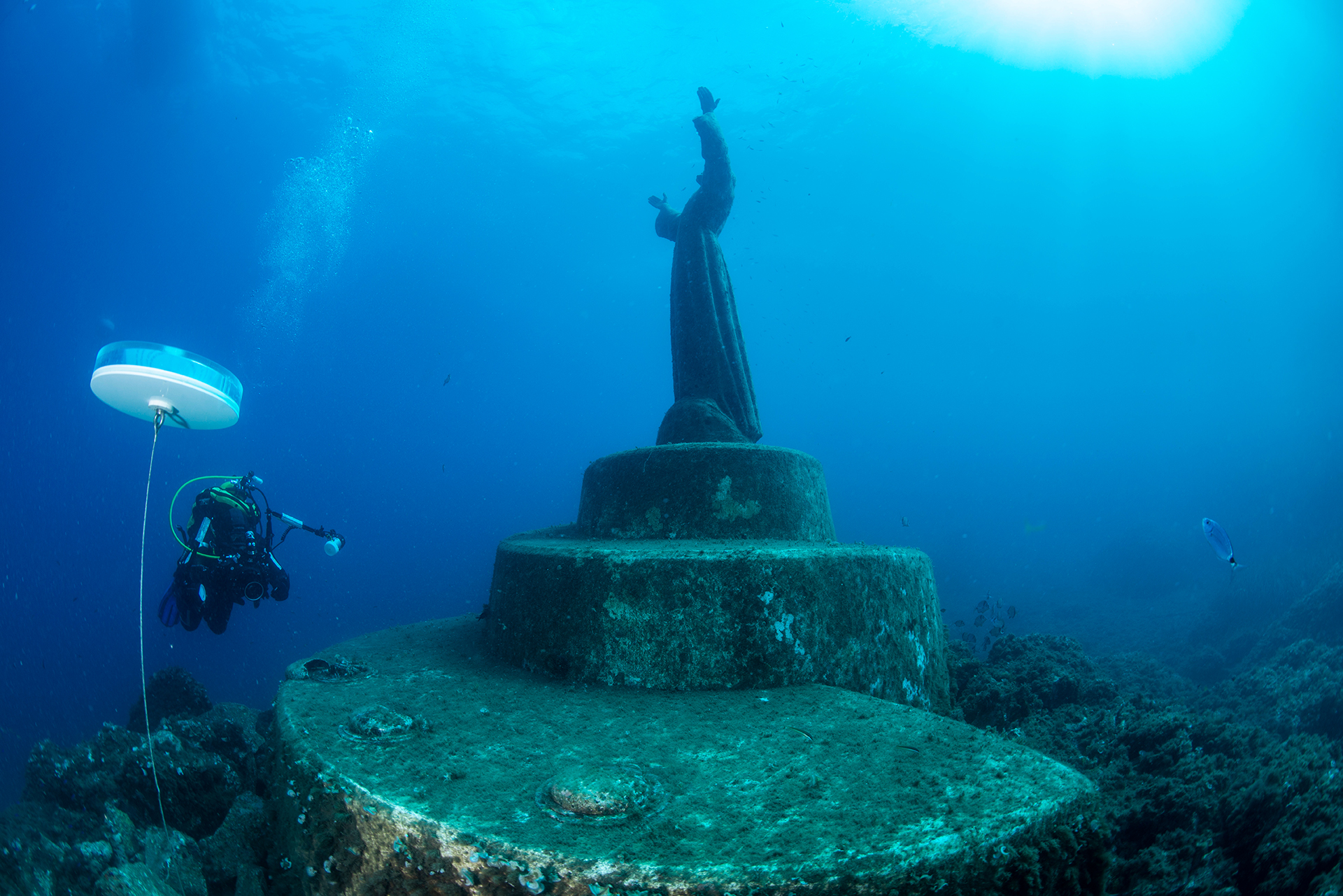 5. Portofino, Italy
If you are holidaying in Italy, then Portofino is an ideal place to try scuba diving for the first time and take your PADI Open Water Course. Portofino is a quaint fishing village on the Italian Riviera coastline, characterized by pastel colored houses, high-end boutiques, and a harbor lined with super-yachts.
Although it was Portofino's underwater statue of Christ that first put it on the map for divers, it has since been declared a Marine Protected Area (MPA). The MPA boasts caverns that are covered with Mediterranean red corals, scattered anemones, and an abundance of red Gorgonian sea fans. Marine life highlights include seasonal sunfish (mola) during May and June, as well as groupers, lobsters, octopus, and moray eels.
The diving in Portofino offers some of the clearest waters found in the Mediterranean, and diving is available all year round. Water temperatures are around 18°C (64°F) at the beginning of May, and peak at 26°-27°C (79-81°F) between the end of August and the beginning of September.
---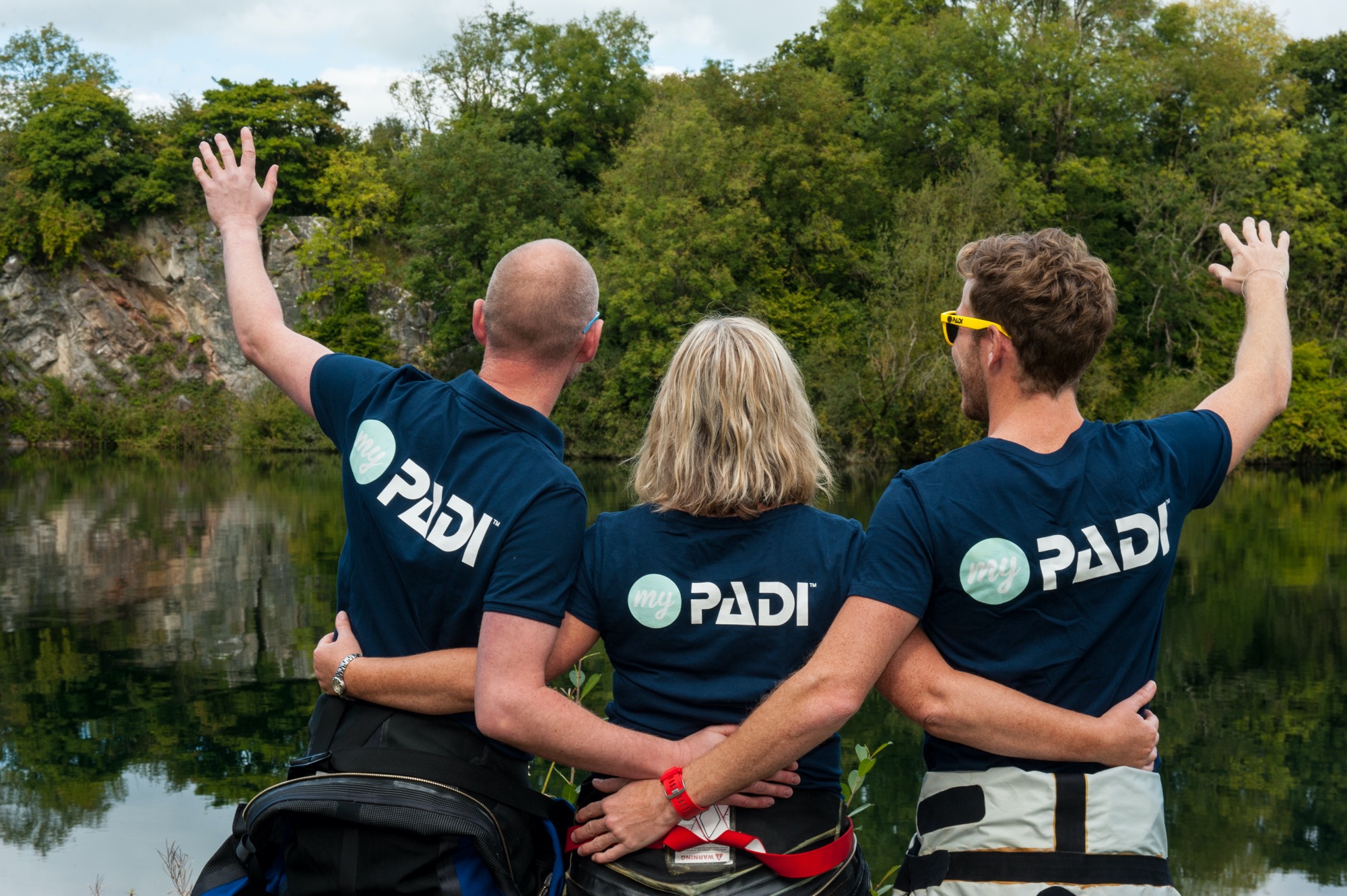 Are You Ready to Live Unfiltered?
Becoming a PADI Open Water Diver is one of the best ways to escape from a hectic lifestyle by immersing yourself in a mesmerizing underwater world. Learning to dive and embracing a diving lifestyle introduces you to a whole new view of our planet. You'll discover new opportunities for travel, meet new people from around the world, and experience a confidence boost that can be literally life-changing.
Are you ready to become a diver and #LiveUnfiltered?