Unless you're lucky enough to live in a place with outstanding local diving, learning to scuba dive comes with an all-important decision — where to do it. Excitingly, there are thousands of PADI Dive Centers and Resorts spread across the globe, meaning all you have to do is choose the one that sounds right for you. For example, if pristine coral reefs, glassy cenotes and all kinds of pelagic megafauna sound appealing, Mexico could be the answer. Let's take a look at where to learn to dive in Mexico.
With a coast spanning the Caribbean ocean, a coast spanning the Pacific Ocean and a desert-filled peninsula surrounded by miles of pristine shoreline, it's easy to see why Mexico is a diving destination with something to offer every level of diver. For experienced divers, Socorro (sharks and rays abound) and Isla Guadalupe (great white shark encounters) are among bucket-list destinations, but there are plenty of places for beginners to get wet, too.
Furthermore, when you add the sheer number of land-based activities available, from the archaeological sites of a number of great civilizations to the delicious foods and cultural celebrations, Mexico really becomes a destination any diver (or non-diver) can get behind.
Here are six of our top choices for where to learn to dive in Mexico. Each destination has plenty of beginner-friendly dive sites to learn your scuba skills and ignite your love of the underwater world.
---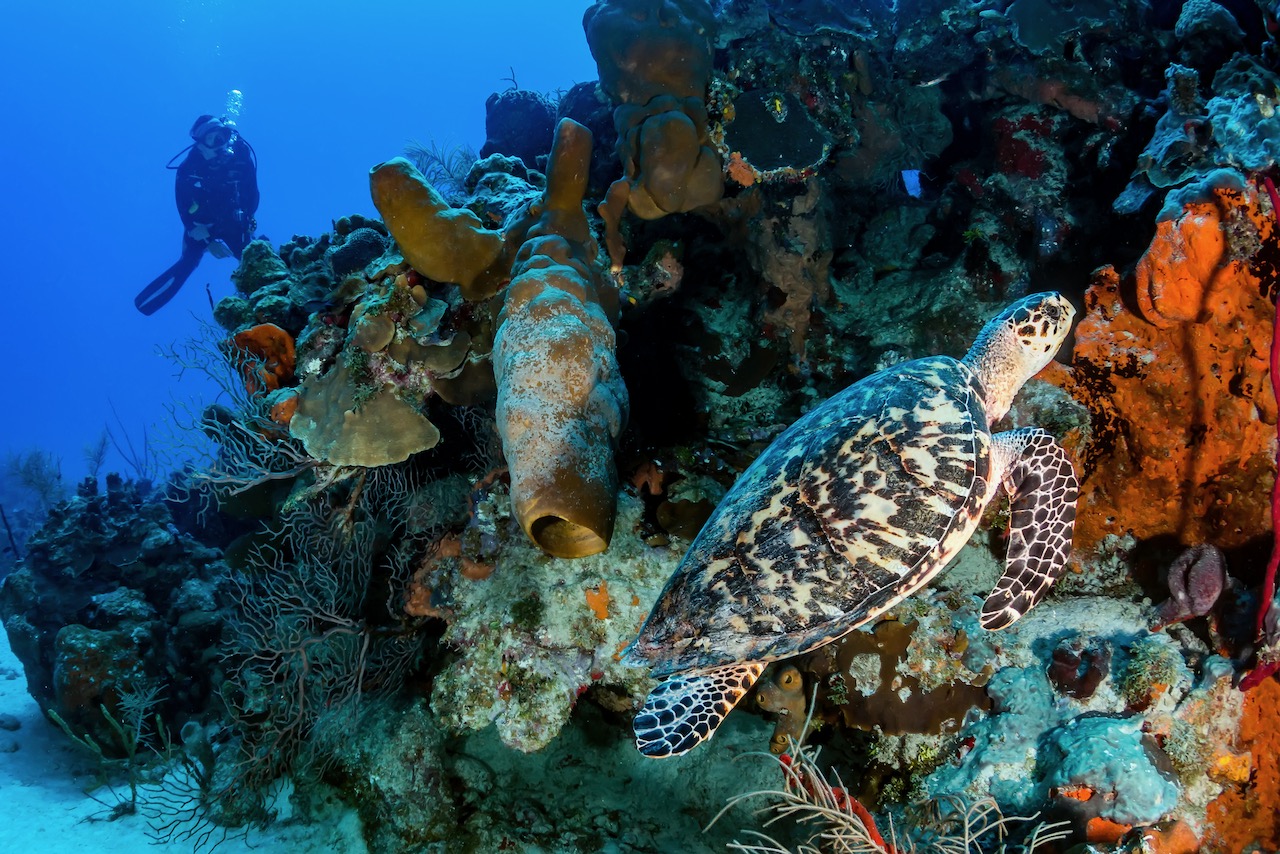 Cozumel
Sitting 12 miles out from the coastal resort town of Playa del Carmen, Cozumel is a Caribbean island with plenty to offer divers, both new and experienced. Famed for its dazzling blue waters with epic visibility and pristine coral reefs, don't be surprised if eagle rays, turtles, nurse sharks and the rather unique splendid toadfish are among your most noteworthy logbook additions during a visit. And while the high-speed currents may deter some from starting their diving journey here, pleasant top-side temperatures and good conditions year-round make this a popular and repeat destination for plenty of divers. Don't be deterred by the currents as a beginner diver, though. There are protected sites on the island for training dives before you head out to some of the best dive sites in Mexico.
---
Riviera Maya
The Riviera Maya stretches along the Yucatan Peninsula's northeastern coast, encompassing a number of popular destinations, such as Playa Del Carmen, Akumal and Tulum. There's also a wealth of pretty, shallow reefs dotted along the coastline that are great for learning your scuba skills. And, the fact that this is a resort-rich area makes it a great option for groups or couples with a non-diver to entertain. After you've finished up your Open Water Diver course, remember that one of the most unique diving experiences here is actually found inland, in the form of the giant natural sinkholes, more commonly known as the cenotes.
---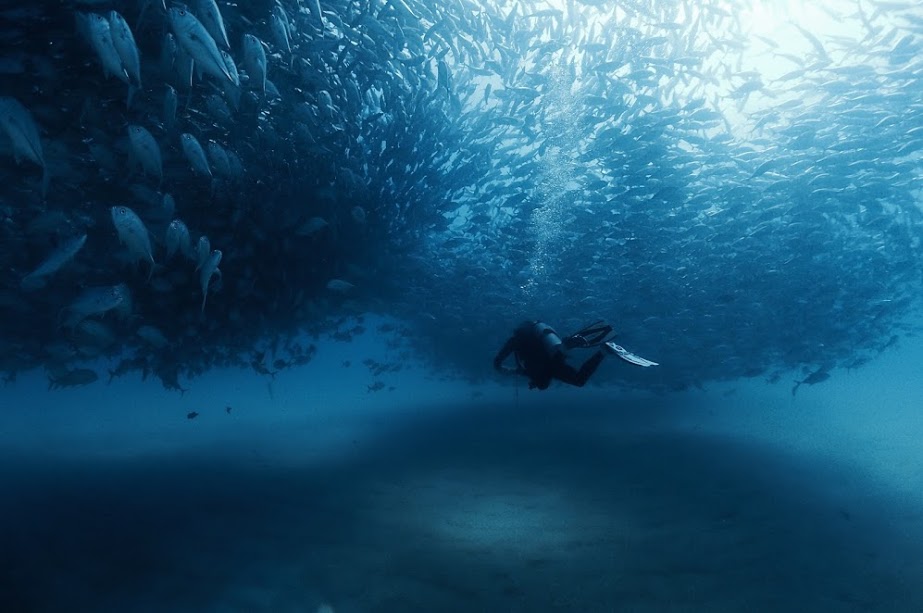 Cabo San Lucas
Located on the very tip of the Baja Peninsula, Cabo San Lucas is perhaps most famous for its wild partying scene and resort-based vacations. But there's far more to this Mexican desert oasis than meets the eye. Resident sea lions, hammerhead sharks, migrating mobula rays (spring and autumn) and humpback whales (December to May) ensure this is an underwater vacation you won't forget anytime soon.
---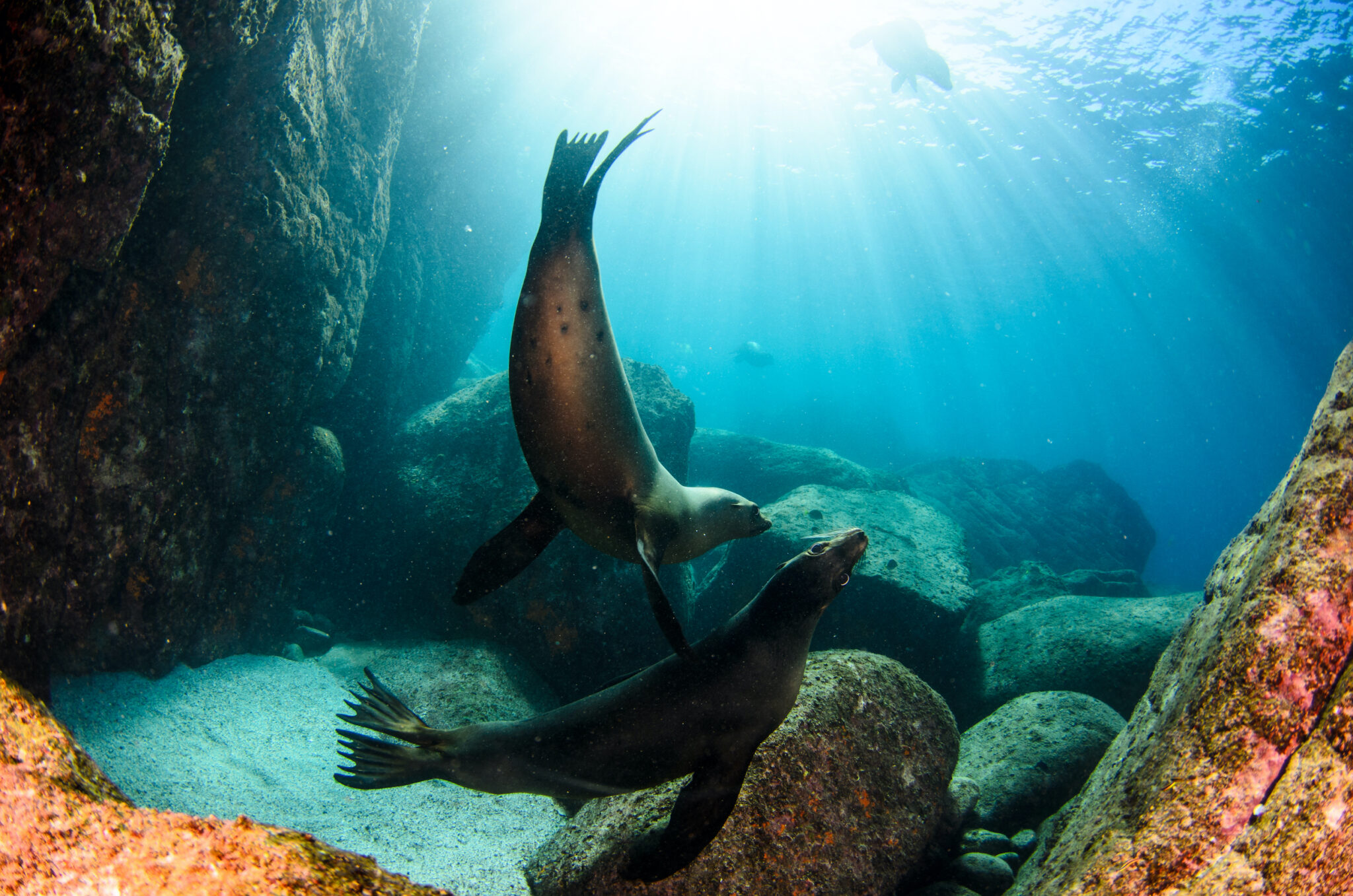 La Paz
La Paz is another beginner-friendly diving destination located on Mexico's Baja Peninsula. Less well known than its louder and rowdier sibling just down the coast, Cabo San Lucas, La Paz still has more than enough to entice both new and experienced divers. Divers can come face-to-face with the hundreds of sea lions which call the nearby island of Los Islotes home. La Paz is also home to a turtle-covered wreck, and the city experiences seasonal visits from whale sharks, mobulas and several whale species.
---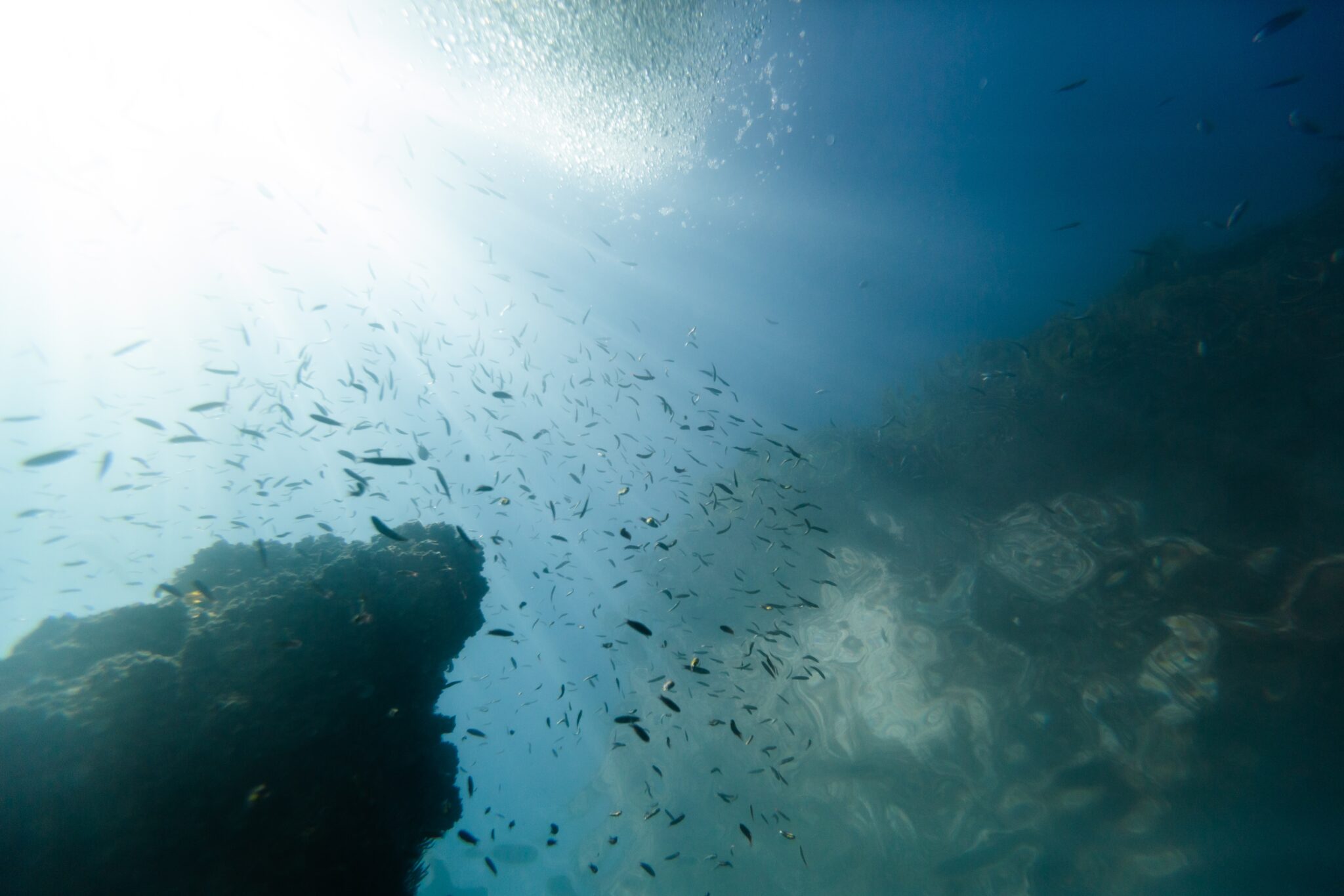 Puerto Vallarta/Manzanillo
Giant manta rays, schools of jackfish, dolphins, turtles and a plethora of other fish life make Puerto Vallarta a destination which is sure to entertain as you learn and hone your new scuba skills. And as most dive sites are also a short boat ride from the main town, this place is as convenient as it is picturesque. Meanwhile, if you're looking for a little less-well-trodden diving destination, the city of Manzanillo sits just a few hours south and offers numerous dives sites, including both coral reefs and shipwrecks.
---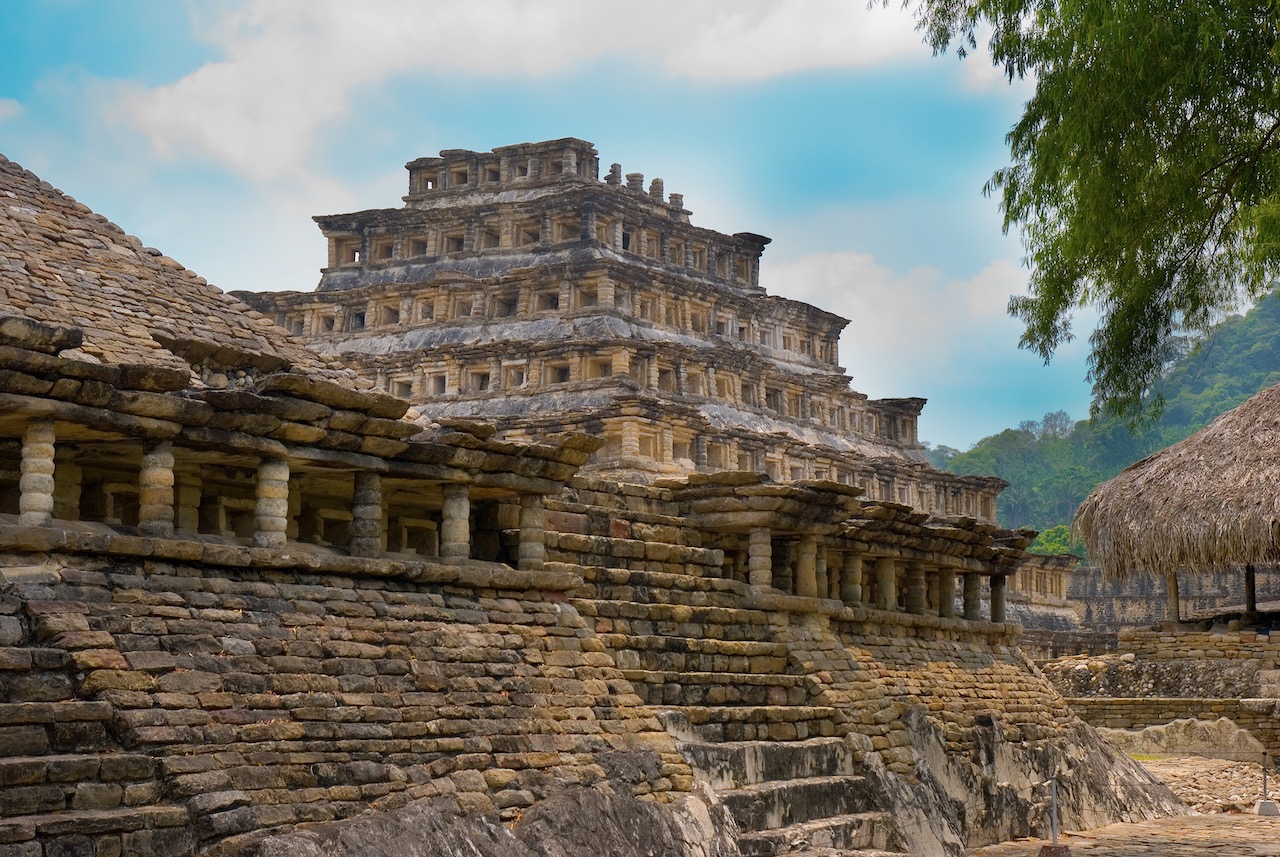 Veracruz
One of the lesser known diving destinations in Mexico, Veracruz is growing in popularity with the diving community but still remains a great option if you're looking to avoid the crowds. What awaits is a marine park home to a multi-level reef system and several wrecks (some as shallow as 10 meters/30 feet) in the surrounding areas. What's great about diving in Veracruz is that you never know what will cross your path, be it a turtle, a bull shark, a ray or even a whale shark.
---
Ready to declare one of these destinations in Mexico as your learn-to-dive destination of choice so you can start to Live Unfiltered? Check out our Dive Shop Locator to find a local diving school. Alternatively, if you're still having trouble deciding between destinations, contact a PADI Travel scuba travel expert by chat, phone or email and discuss the scuba diving destination best suited to your interests and budget with the experts.
---