When thinking about diving in Oman it's forgivable to think about the north as being the place to go for diving; the waters are warm, rich in marine life, colourful and that's not to mention the surface intervals guaranteed to be steeped in history and adventure.
But, head further down the coast to the southern region of Dhofar and you'll find the hidden gem of the Omani coast.
The coastal capital of this region, Salalah is famous for its link to the Frankincense trade and is littered with archaeological areas of interest. As one of the largest seaports in the gulf region, it's also brimming with maritime history. Diving here is as you would expect from Oman; clear seas full of marine life and abundant with coral reefs.
The climate here is unusual for the gulf region in that throughout the months of July to September the Khareef arrives. This annual autumn monsoon transforms the arid landscape into a lush, green oasis with seasonal mountain waterfalls, and also allows the city to grow crops such as bananas and coconuts.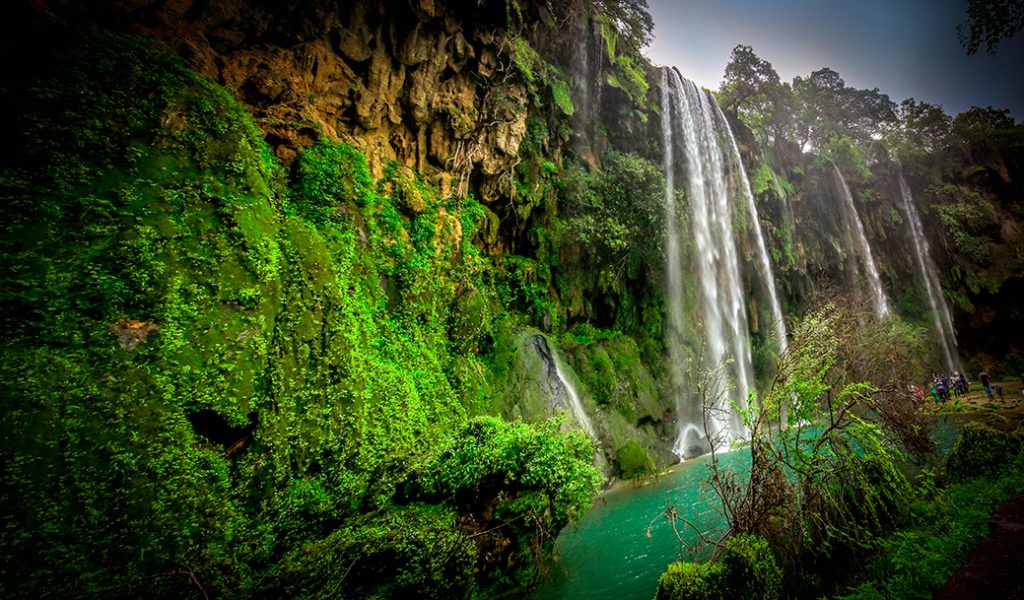 This monsoon season not only affects the surface; the runoff and extra rain means that giant kelp forests spring into life in the seas surrounding Salalah. Though the visibility is reduced at this time it is an incredible sight to witness, and one of the only places in the world where you can dive both coral reefs and kelp forests at the same dive sites. The kelp forests occur during the high season for tourism.
Dive sites
For the adventurous diver out there many of Dhofar's dive sites are reached safari-style by four wheel drive vehicles, though boat trips are also available.
The two main areas for diving are:
Mirbat
Reached by 4×4, this area is approximately a 45 minute drive from Salalah city. Half of the journey is completed on highways then the remainder is an off-road journey across sand dunes. The dive sites here are mainly shore dives, with easy access.
Most likely to see: Nudibrach, flat worms, clownfish, octopus, moray eels and stonefish.
Also spotted: Rays, turtles and barracuda
Top dive sites: Eagle Bay, China Wreck, Aquarium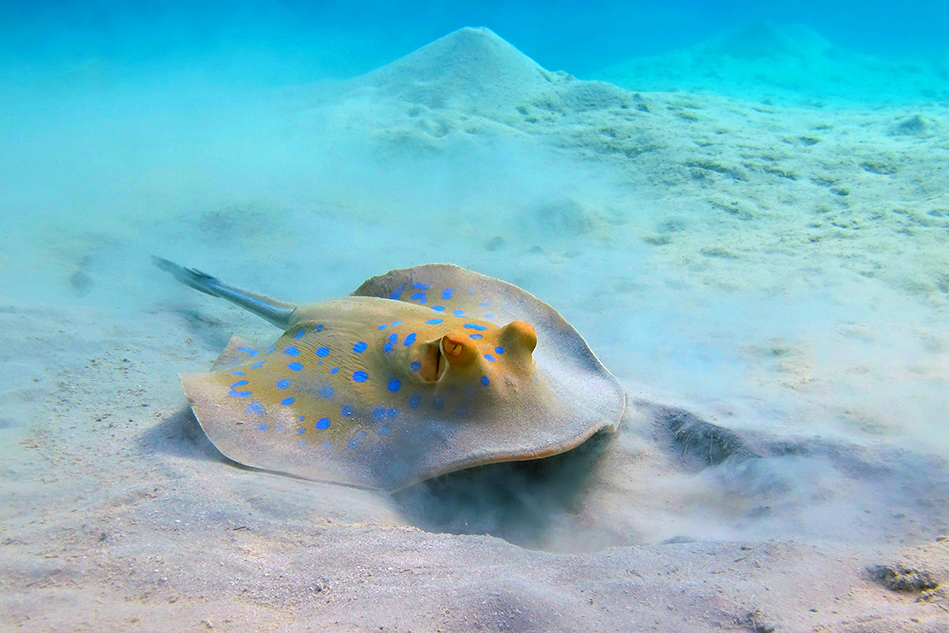 Salalah
Diving here is mainly from boats operating out of the fisherman's port. Dive sites here range in topography, with depths varying from 7m – 30m. With the changing seasons the marine life varies, constantly offering up something new to admire.
Most likely to see: Morays, crocodile fish, cuttlefish, sardines
Also spotted: Turtles, stingrays, manta rays
Top dive sites: Port wall, Raysut point, Donkeys Head
Find out more about diving in Oman here, or visit the PADI Dive Shop Locator to start your next diving adventure!