Are you retired, or coming up to and planning your retirement? While the promise of leaving behind the 9-5 lifestyle might be one you've been looking forward to, many retirees want to remain active and feel a sense of purpose. For this reason, many people seek part-time work or volunteering opportunities to take part in during their retirement years. If you're one of those people, read on to learn more about the best retirement job in the world.
Becoming a PADI Divemaster or Instructor can allow you, as a retiree, to carry out a range of activities while keeping active as a diver, too! Working as a retiree in the diving industry can take many forms, maybe on a part-time basis, full time, or simply standing in on an 'as-needed' basis. You may want to volunteer your time or accept payment. And, you can be a scuba instructor, a freediving instructor or even a mermaid instructor.
As a side note – if you are seeking paid work, be sure to check how this impacts any pension payments you are entitled to.
---
Being a PADI Divemaster as a Retiree
As a retiree, if you choose to take the PADI Divemaster course, you'll be able to organize dive trips, guide certified divers, and assist PADI Instructors on PADI courses. You'll also be staying fit and active while meeting new people.
There are multiple approaches to finding work as a PADI Divemaster, including:
Working at Dive Shops & Resorts
As a certified PADI Divemaster, you can approach your local dive shop or a resort to ask about Divemaster employment opportunities. These could include doing some part-time guiding, assisting on courses, or helping out around the shop. Getting involved with your local dive center and dive community is a great way to build your social network of like-minded people.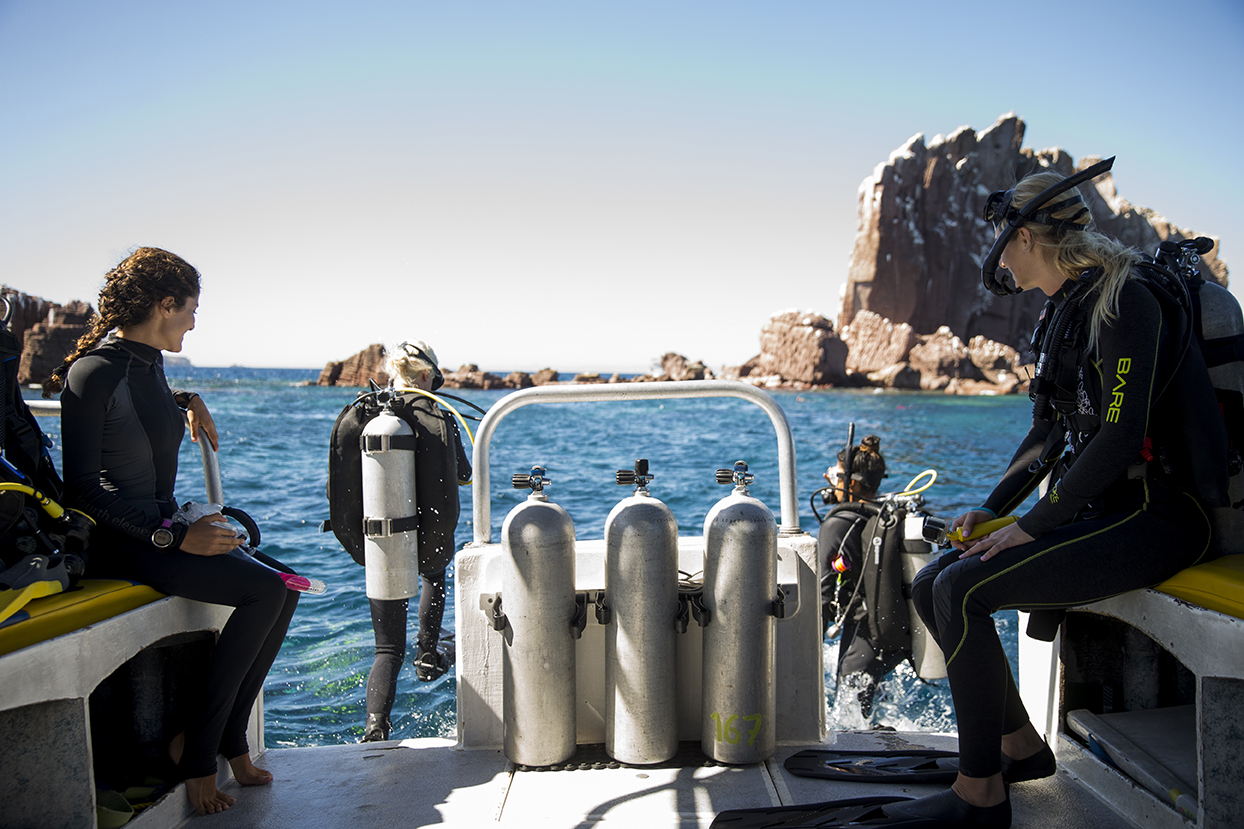 Organizing Dive Travel / Trips
There are many scuba divers who enjoy group travel to overseas destinations for diving! As a PADI Professional, you may want to lead group diving trips as a means to fuel your diving habit.  There are often perks to leading group trips, too, including discounted or even free places. A good way to get started in organizing group travel is to approach your local dive shop and start a conversation.
Organizing dive trips is great for retirees who don't want to commit to regular work but prefer to make a 'project' type time commitment. Traveling the world and exploring fantastic diving destinations is certainly one reason we think scuba diving is the best retirement job on the planet!
---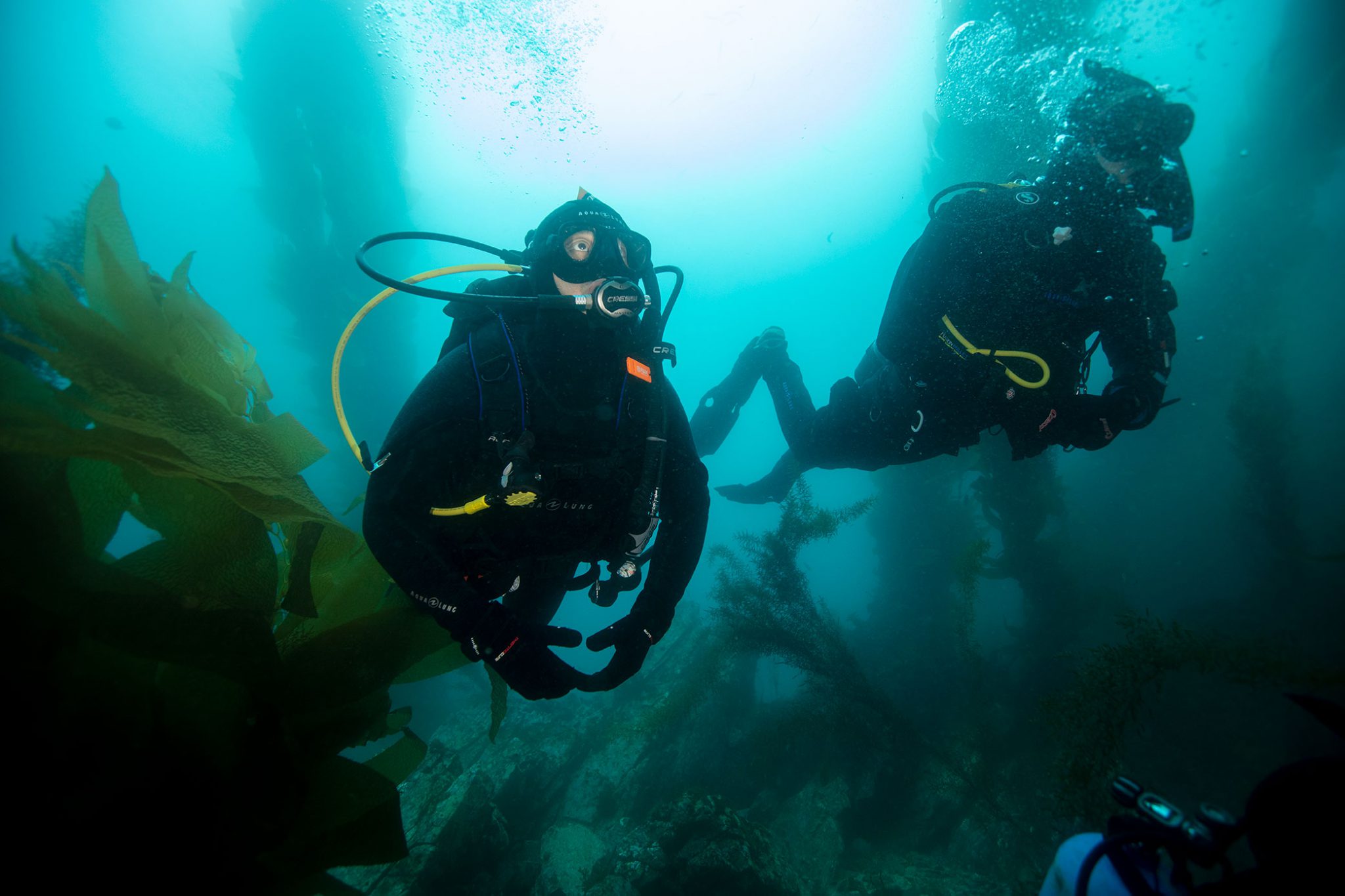 Being a PADI Instructor as a Retiree
Becoming a PADI Instructor (or even an Assistant Instructor) is a great way for retirees to stay active in their dive community, meet new people, and share their love of the ocean with others!
As a PADI Open Water Scuba Instructor, you'll be able to teach the full range of PADI Courses. This includes the Discover Scuba Diving experience and the Open Water Diver course through to the PADI Divemaster course. PADI Instructors can easily find work at 6600 PADI Dive Centers and Resorts around the world.
Working or Volunteering for a PADI Dive Operator
There are many advantages to working as an instructor for a PADI dive center or resort. The most significant plus points are that:
Dive centers usually provide the equipment and tanks for student divers.
Dive centers will have insurance.
Dive centers carry out their own marketing.
Dive centers have regular divers who may be keen to upgrade their certifications.
Working with a dive center also means that you'll retain that feeling of being part of a team – something which many retirees miss when they leave the workforce. You'll need to discuss your terms with the dive operator – part-time, full time, or stand in – as well as whether your services will be on a voluntary or paid basis.
---
Getting Started as a PADI Pro
If you are not already a PADI Divemaster, you'll need to get certified up to the PADI Rescue Diver level in order to start your Divemaster course (that means being certified as a PADI Open Water Diver, PADI Advanced Open Water Diver, PADI Rescue Diver and Emergency First Responder). You'll also need to have 60 logged dives upon completion of your Divemaster course.
Once certified as a PADI Divemaster, you may wish to start putting your skills into practice, or you may want to continue on and become a PADI Open Water Scuba Instructor by taking the IDC (Instructor Development Course). Once you have completed your IDC and have 100 logged dives, you'll take your PADI Instructor Examination to cement and confirm your knowledge.
Are you ready to embark on your adventure as a PADI Pro and dive into to the best retirement job ever? Locate dive centers in your area on the PADI Dive Shop Locator.