Divemasters are experienced scuba divers who serve as guides, mentors and leaders to other divers. If you're interested in turning your passion for diving and ocean conservation into a part-time or full-time career, the PADI® Divemaster course is your first step.
Who Can Become a PADI Divemaster?
Minimum Age and Prerequisites:
To start PADI Divemaster training you must be at least 18 years old and have:
Junior Divemaster
Divers who are younger than 18, but at least 15, may enroll in the PADI Junior Divemaster program. Junior Divemaster is a subset of the PADI Divemaster course. Junior Divemaster candidates can complete a significant portion of the divemaster course including the mapping project, search and recovery scenario and dive theory. Additional training is required once the diver turns 18, but Junior Divemasters will be well-prepared to become full-fledged divemasters.
To start the Junior Divemaster program, divers must have:
For more information on the Junior Divemaster program, contact a PADI Dive Center, Resort or Instructor.
Who Should Become a PADI Divemaster?
It may seem like an odd question but it's perfectly reasonable to wonder whether you are 'Divemaster material'. If you're asking this question, chances are you're right for the role – cautious, concerned and taking it seriously.
Of course, being a Divemaster is a big responsibility but it's also a lot of fun. If you love meeting new people, travelling to new places and have a thirst for adventure, becoming a PADI Divemaster will open up a range of exciting opportunities to get paid for doing what you love. Learn more about the roles and responsibilities of a PADI Divemaster.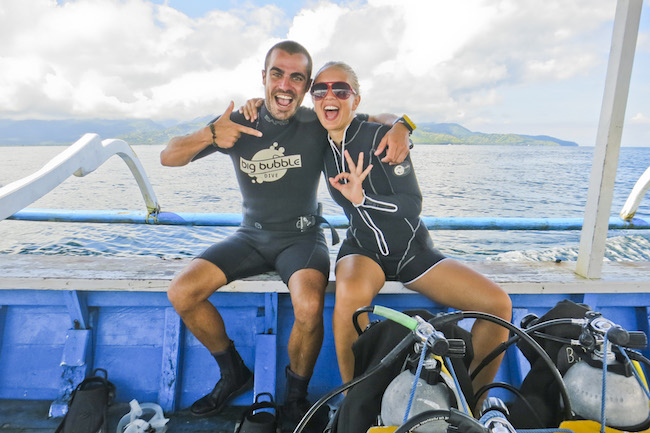 Divemasters are also eco-influencers who inspire others to care about the ocean. If showing your favorite dive sites or underwater critters to others gets you out of bed in the morning, you're definitely divemaster material.
Here are a few short interviews about what it's like to work as a PADI Divemaster:
You don't have to give up your current career and move to a tropical island to be a divemaster (but you could). Many divemasters work part-time through their local PADI Dive Center or dive club helping with classes, organizing conservation activities, or leading group trips which entitles them to discounted (or even free) dive trips. Others continue to dive as they did before becoming a divemaster, enjoying their newly-honed skills and acting as a role model and ambassador for the underwater world.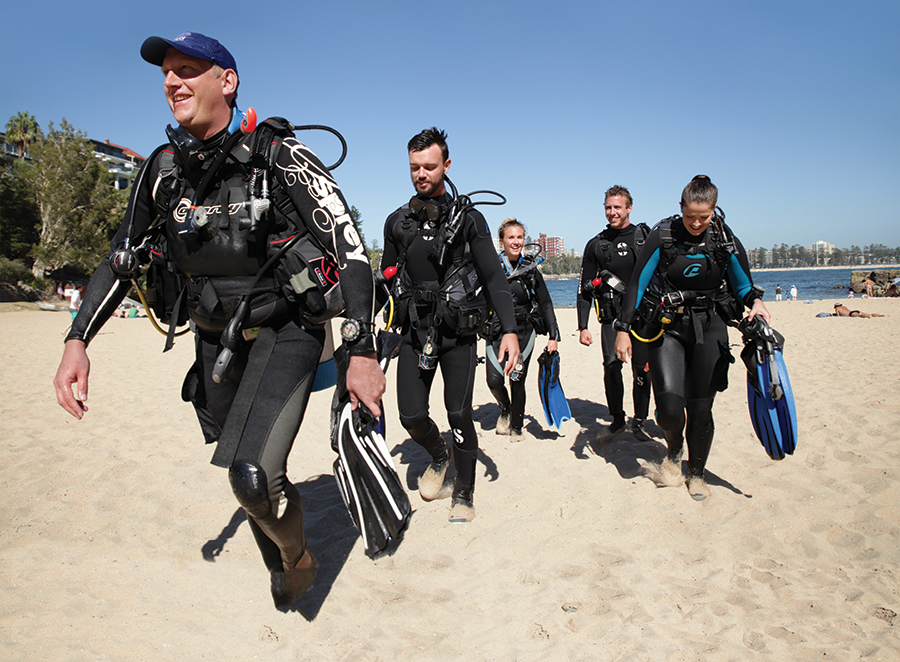 Divemaster Certification: What's Involved?
The PADI Divemaster Course is an exciting, rewarding and transformative experience. As a divemaster candidate, you'll gain the knowledge, tools and experience you need to lead diving activities both independently and alongside other PADI Professionals.
As with other PADI courses, the divemaster course includes knowledge development (in-person and online), confined water practice sessions and open water training. Your PADI Instructor will also lead you through skill workshops and hands-on practical activities.
Discussion topics and workshops include:
Assisting with student divers
Diver safety and risk management
Skill demonstration
The business of diving and your career
Protecting the diving environment
Dive setup and management
Mapping a dive site
Dive site briefings
How to lead a dive
Organizing a search and recovery project
Assisting with Discover Scuba Diving® programmes
Divemaster is the first rung on the professional ladder, so how you interact with your instructor will be a bit different than your diver-level training. Instead of explaining exactly what to do and watching you do it, your instructor will sometimes act as a mentor, providing guidance and plenty of helpful feedback.
After successfully completing your Divemaster training, you'll receive a PADI Professional Member number and access to PADI's Job Board where you can browse part-time or full-time job opportunities nearby and across the globe. Learn more about what you can do as a PADI Divemaster.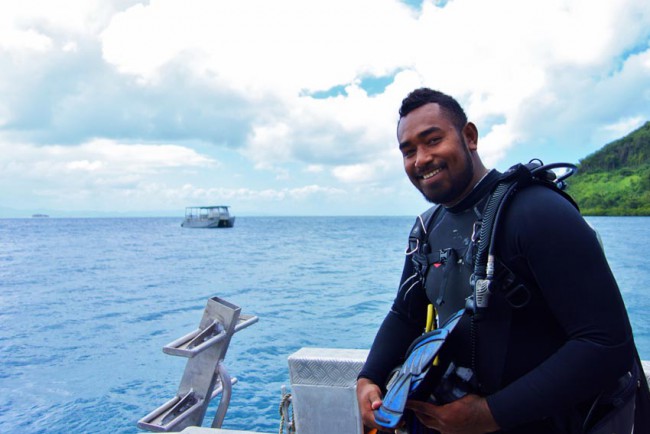 How Long Does it Take to Become a Divemaster?
The PADI Divemaster course takes approximately 50 hours to complete. Some Divemaster candidates choose an intensive program and become Divemasters in a matter of weeks. Others complete the course over many weekends.
What's the first step to becoming a Divemaster?
In the article Pro Tips for Becoming a Divemaster, here's what PADI AmbassaDiver™ and Divemaster Isidora Dekalo-Baron recommends:
Research dive centers

– decide if you want to do your training locally or abroad, then start reading reviews and asking for recommendations. If you're ready to start a full-time career in diving, you may want to research

divemaster internship

opportunities.

Do your dive theory training online – and if you enjoy the convenience of online training, you can also start the PADI Divemaster course online.
Start an exercise regime

(if you're not already fit) – some aspects of being a divemaster are physically demanding. Build strength by lifting weights and, if you have access to a pool, swimming laps.
Start Your PADI Divemaster Training – FREE!
Intro to Divemaster is a free online course that introduces you to the concepts, skills, and knowledge necessary to become a PADI Divemaster. There's no credit card required, it's truly free. At any point during the course you can sign up for training with a PADI Dive Center, Resort or your favorite PADI Instructor. 
Your free Intro to Divemaster course is just a few clicks away:
Create a PADI account or log in to an existing account.

From the Training dashboard, select Introduction to Divemaster and choose your preferred language to get started.
Related Reading:
Related Posts