PADI® Divemasters can work anywhere in the world, including some of the most beautiful places on earth. While many of us spend all day staring at screens, divemasters spend their days immersed in nature, meeting new people, and enjoying endless adventures.
If you've ever dreamt of getting paid to share your love of scuba diving with others, a divemaster certification is the minimum certification you need to get a job in the dive industry. A PADI Divemaster certification opens doors around the world. There are more than 6,600 PADI Dive Centers, Resorts and Liveaboards around the world, which means new jobs are posted daily to PADI's Job Board.
What Can Divemasters Do?
Even though "divemaster" makes it sound like you're the boss of everyone, Divemaster is actually the first rung on the PADI Professional ladder.
Divemasters typically assist instructors with classes and lead certified divers on underwater adventures. If they work at a shop, divemasters often fill tanks, load gear, check-in divers and help with other essential tasks.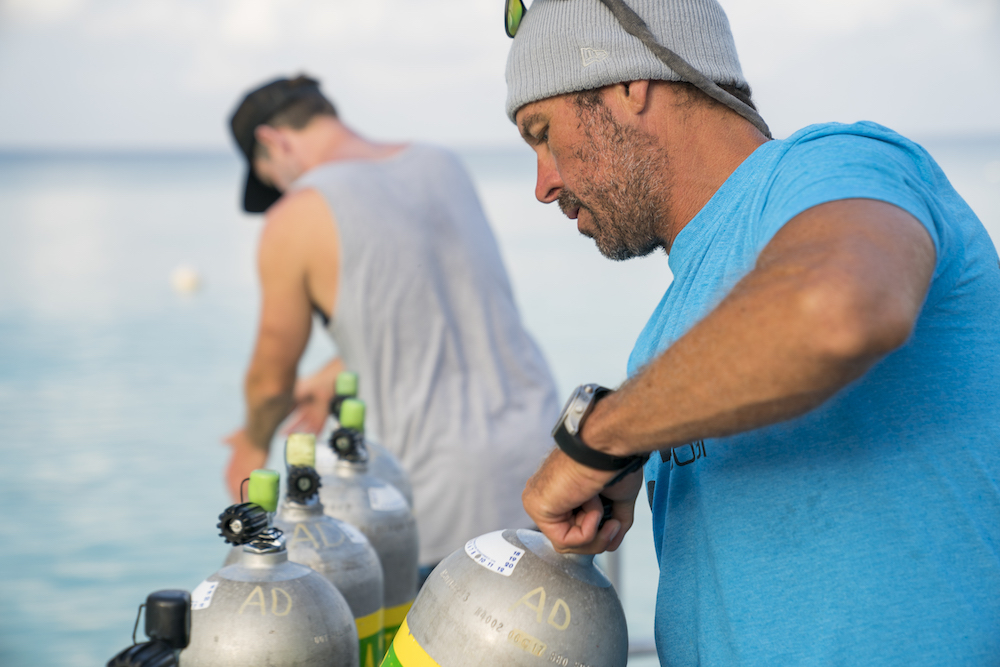 In addition to the activities listed above, divemasters may also:
With additional training, PADI Divemasters can conduct Discover Scuba Diving Experiences in a pool or confined water. They may also lead divers who have successfully completed a DSD experience on guided dives once the participants have made their first dive with an instructor. The DSD participants must be under an instructor's indirect supervision and the maximum ratio of participants to PADI Professionals may not exceed 2:1. Any divemaster-supervised dives must take place within 14 days of the DSD.
What Courses Can Divemasters Teach?
After completing the PADI Divemaster course, a PADI Divemaster can teach:
Discover Snorkeling
The PADI Advanced Snorkeling program (including the PADI Seal Team Skin Diver Specialist AquaMission)
With additional training, divemasters can become qualified to teach:
If you have a passion for teaching but aren't sure if you want to go all-in as a PADI Open Water Scuba Instructor, a PADI Course Director can certify you to teach any of the following PADI specialty courses:
Teaching 'dry' specialties is also a great way to earn additional income when you can't be in the water. Want to know more? Contact a PADI Instructor Development Center (IDC) for more information. Click the button below, then choose 'Instructor Development Center' from the filter menu.
Divemasters are Eco-Influencers and Local Experts
As a divemaster, your words carry extra weight. Both divers and nondivers will look up to you as an ambassador for the underwater world.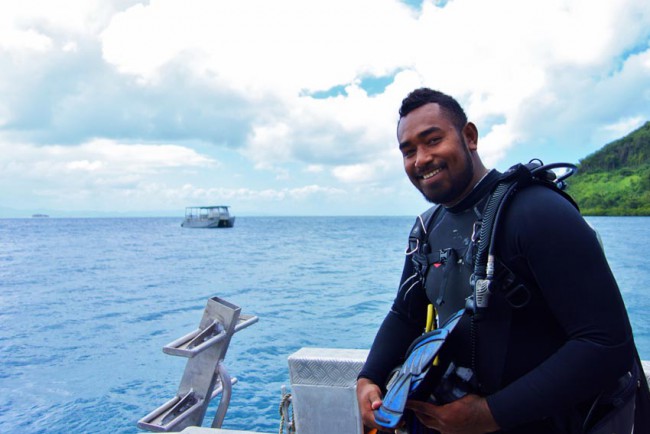 Whether you choose to organize a beach cleanup, teach local school kids about coral reefs or share your underwater photos and videos with a local photography club, the incredible feeling you'll get from sharing your passion for the ocean can't be overstated. The PADI Torchbearer™ resource guide is packed with activity ideas. Draw further inspiration from Aussie Brinkley Davies, a PADI Divemaster, underwater photographer and founder of The Balu Blue Foundation.
If you're not the type of person who likes to be in the spotlight, there are still plenty of ways you can use your skills and expertise to help others by:
The PADI Divemaster course is your first step to a successful career in the dive industry. After that, the path is up to you; but the global PADI family of 128,000 dive professionals will support you every step of the way.
Further Reading: