There are opportunities available all over the world for those who are adventurous and passionate enough to begin a career in the diving industry. Whether you choose to become a PADI Divemaster, scuba instructor, assistant instructor or work in a dive shop, corporate office or small business, there are plenty of opportunities to create a career you love based in the diving industry.
---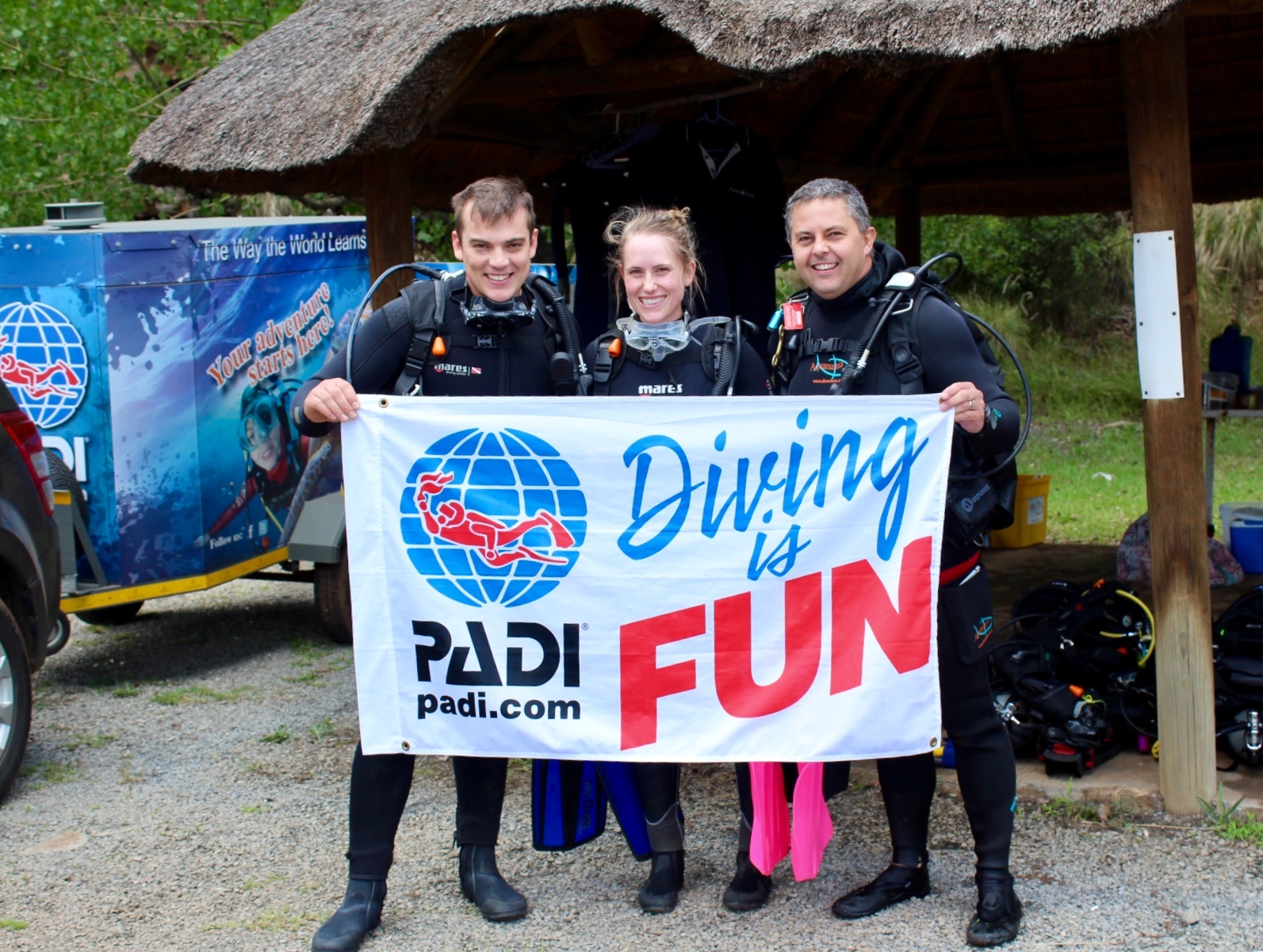 How do I get started in the diving industry?
First things first, you are going to need your Open Water Diver certification. After you are as at home in the water as you are on land, you can begin the next level of your scuba diving career. The next step will be to achieve your Advanced Open Water, Emergency First Responder, and Rescue Diver certifications.
Now that you are an accomplished diver, it is time to complete your Divemaster course, joining a new, respected tier of divers. Once you have accomplished your Divemaster certification, you can begin your career in the scuba diving world.
---
What diving industry career path best suits you?
Divemaster
As a Divemaster, you will lead others on dives and assist in training. To become a Divemaster, you must accomplish several additional courses, and have a significant amount of logged dives. Divemasters are highly respected, and understandably so. Once you are a Divemaster you have joined the professional realm of scuba diving, and are able to take others who have their Open Water certification out on scuba diving excursions.
Instructor
Once you complete the Instructor Development Course, you are certified to teach others how to scuba dive, sharing your passion with the world. Instructors are essential, and joining this group of exceptional teachers cements even further into the society of scuba divers. You will spread the joy of scuba diving, teach others how to stay safe in the water, and learn new things every day as you explore the underwater world.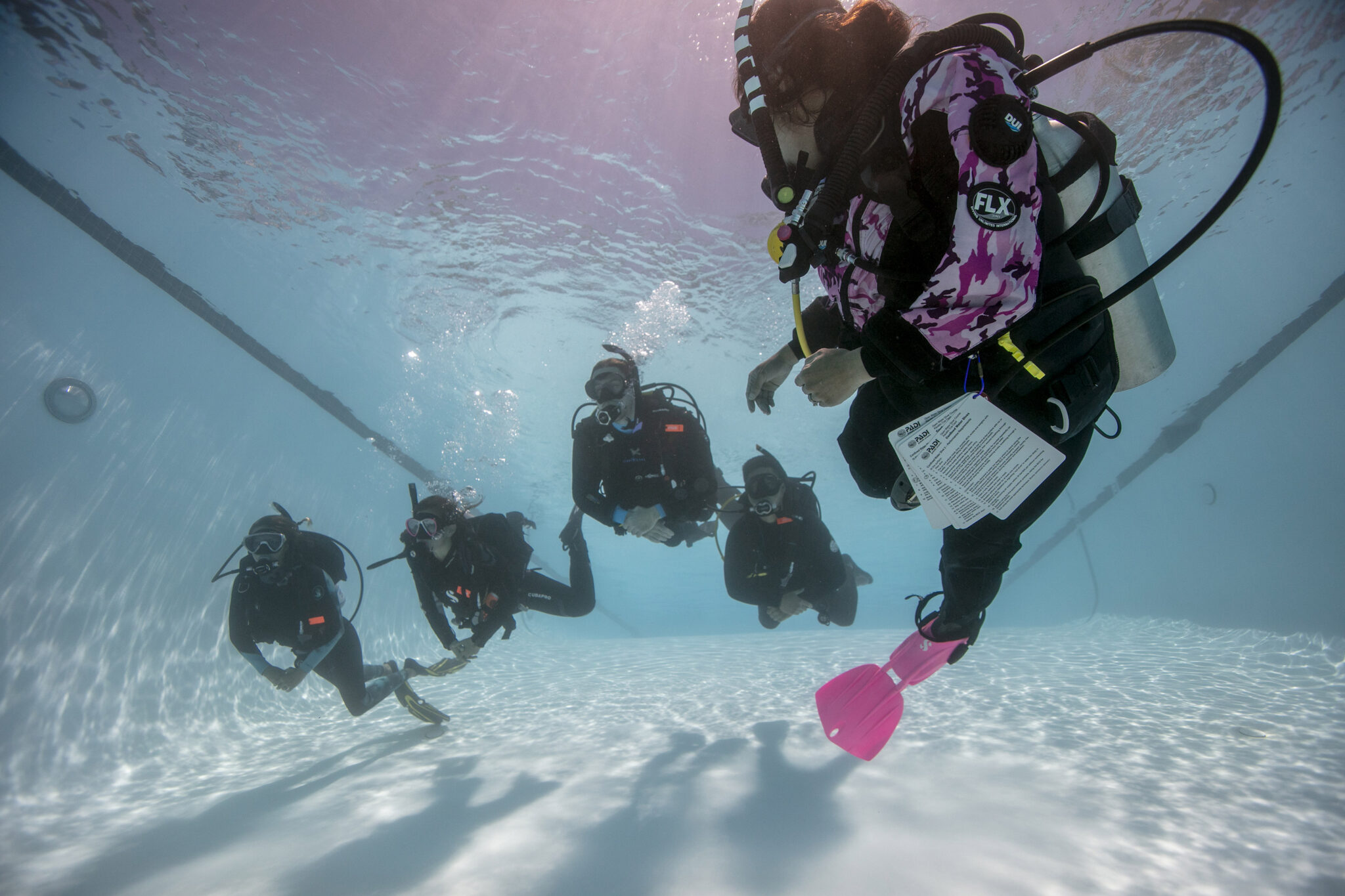 Specialty Instructor
If you are drawn to a specialty like cave diving, deep diving, or wreck diving, you can go a step further and attain your Specialty Instructor certification, gaining the ability to teach others about your favorite pastime. Take additional Instructor Development courses to get your certification.
Technical Diving Instructor
As a Tec Diver, you will stretch the limits of recreational scuba diving. You will travel to deeper depths and more fantastic destinations. There are a variety of specialty Tec Diving Instructor courses to achieve, in addition to the basic certification. If you would like to become a Tec Diving Instructor, you must have plenty of firsthand experience with enriched air and deep diving.
Emergency First Response Instructor
If you want to teach others how to stay safe while beneath the water, becoming an Emergency First Response Instructor is right up your alley. Not only is CPR training incredibly important to be comfortable with while scuba diving, you never know when your first aid skills can save a life.
Master Scuba Instructor
Becoming a Master Scuba Instructor means that you have reached the pinnacle of scuba diving instruction. In order to achieve this elite certification there are certain qualifications you must achieve. As a Master Scuba Instructor you are an authority in the scuba diving world, setting the pace for all those who come after you. You will issue in a new era of divers, training hundreds to explore the watery depths.
A la carte
If none of the previous options interest you, there are plenty of other jobs that are necessary to the scuba diving lifestyle. Boat crews and tank fillers are essential. Individual dive shops may need people to help maintain the gear or clean up after the dives. Love to be on the open oceans? Why not drive the boat and assist Divemasters during dives? You can even become a snorkeling guide!
---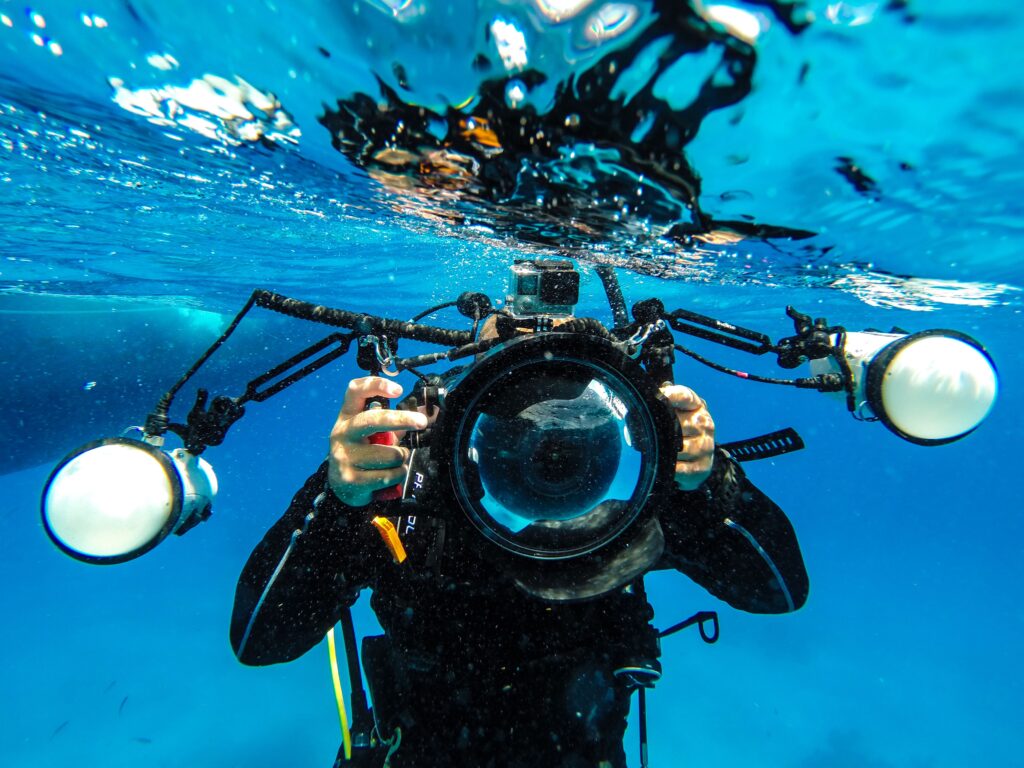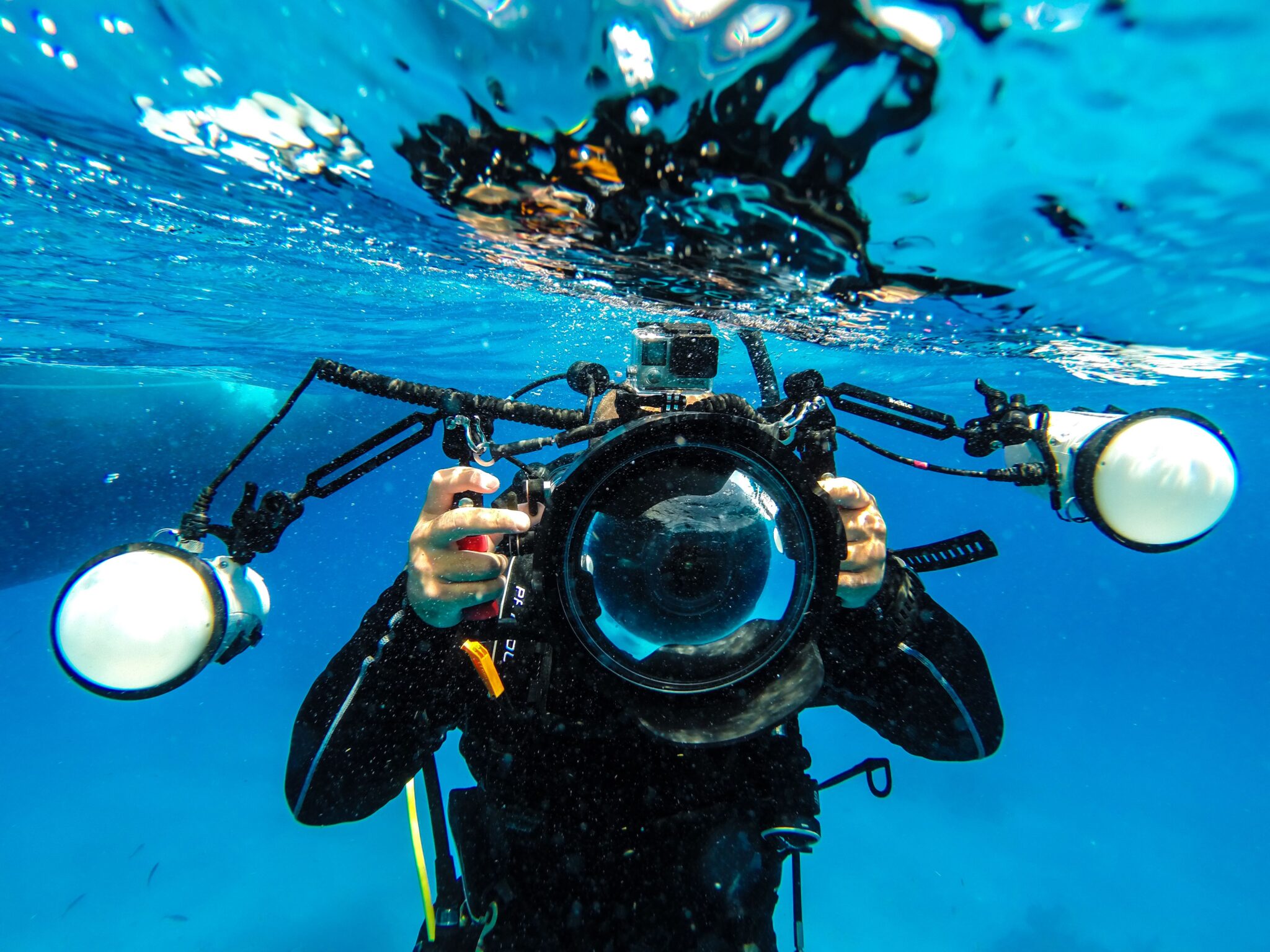 Where will the diving industry take you?
No matter where you choose to dive, there are hundreds of opportunities to explore the depths. If you have the proper schooling you can become a marine biologist, studying the abundance of marine flora and fauna. You can, of course, specialize further within your field, focusing in on a certain creature or region of the world. Or you can work as a survey or research diver to help save our coral reefs. Most of these jobs require a Divemaster certification.
If you've prefer a different path, you can become an underwater worker, having a career with a professional company that needs people to study, maintain, or repair their products. There are many jobs in the oil industry, offering an array of different jobs. You can peruse the pipelines or dive beneath the rigs. Working as an underwater worker can take you all over the world, from the most remote locales to the largest cities in the world.
Have other skills and education you can bring to the diving industry? There are jobs in anything from marketing and sales to management and underwater photography. You could event start your own dive industry based business! The sky is the limit.
---
Ready to take the next step in the diving industry? Become a PADI Pro!
Learn more about becoming a PADI Pro.
---
This blog was originally written by Bridget Pearson and published on the Diviac Magazine.