For many of us, the COVID-19 pandemic impacted our working lives, our salaries and our general security. Events such as this often make us consider where we are in life, what we are doing and how much happiness we are deriving from our work, and millions of people worldwide changed their career direction or took a career break as a result.
The career change and career break trends don't seem to be going away anytime soon. With so many great success stories coming from these life altering decisions, maybe this is a good time to make the change you've been dreaming of.
If you've been thinking about ditching the office for a short time or taking a completely new direction in life, read on to find out more about becoming a PADI Instructor.
---
Benefits of a Career Break in Diving
Choosing to ditch the office for the underwater world as a career break will benefit you in unimaginable ways. Read on for some of our favorite benefits of a PADI Professional career.
---
Turn a Negative Into a Positive
If you've been laid off, are on leave, or are working in a company that's struggling as a result of the pandemic, it's easy to slip into a negative attitude. Setting yourself a goal, such as completing your IDC (Instructor Development Course) is a great way of breaking the cycle of negative thinking. A new challenge is motivating, exciting, and a great way of getting into a more positive mindset.
---
Get Ahead
One of the major benefits of taking a break a few years into your career is that no matter what industry you are in now, you'll most likely have a lot of skills and experience to offer. Use your years of work experience and leadership skills to give you a leg up on the employment front in the diving industry.

Don't sell yourself short, you may be about to become a newly qualified instructor, but you might be surprised how your other skills also translate to the diving industry – retail, marketing, languages, customer service, social media, mechanics, IT and many more professions are extremely valuable to dive centers, too.
---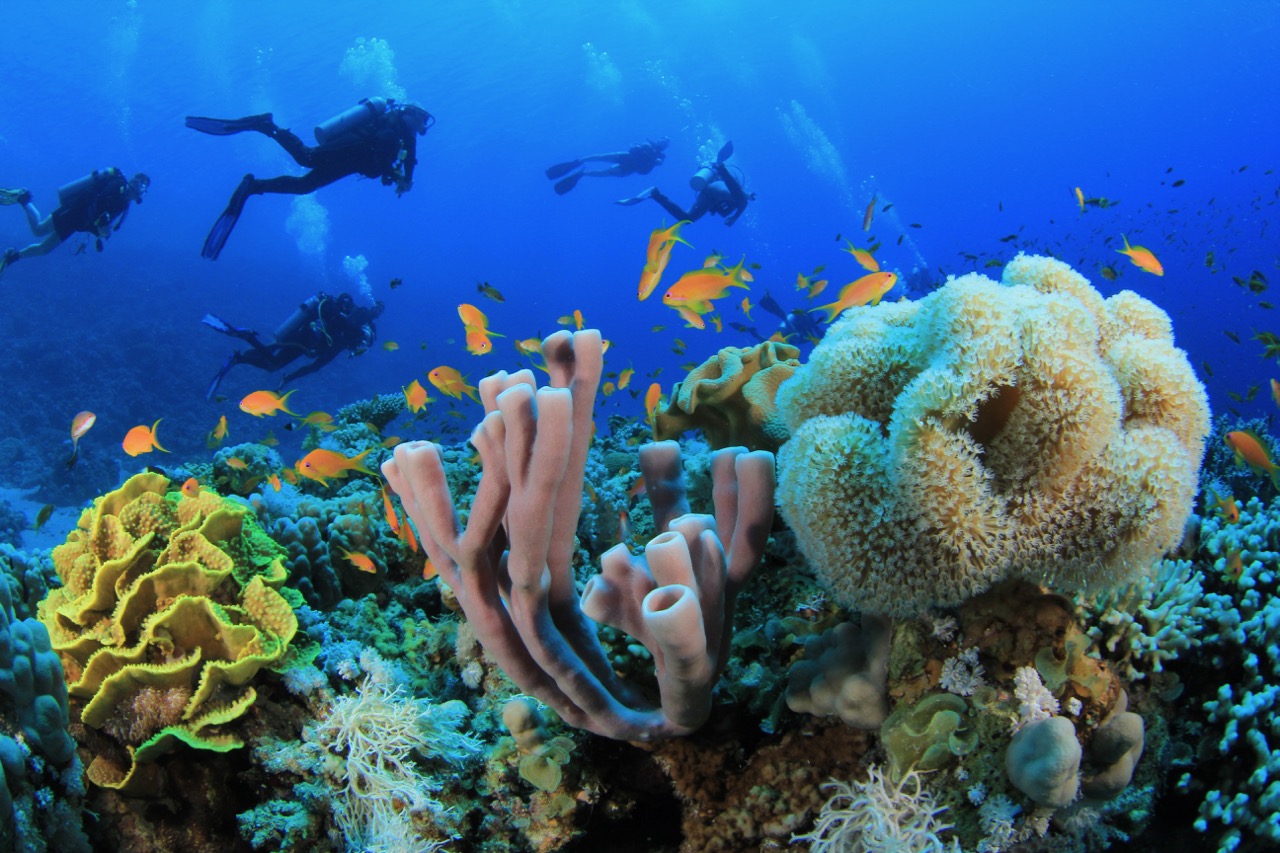 Travel
As a PADI Instructor, the world is your oyster. Wherever there is water, you'll be sure to find people looking to dive. One of the biggest advantages of this career is the opportunity to travel around the world while chasing a passion you love.
---
Learn New Skills
Just because you're taking a break from your chosen profession doesn't mean that you're not going to be progressing. Travel is one of the most transformative experiences in life, and you will learn so much about yourself and other cultures and communities, as well as gain new confidence and hands-on skills that will help your resume stand out from the crowd. New languages, environmental projects you can get involved in, teaching experience, teamwork and first aid skills are all highly valued in the job market.
---
Discover Local Diving & Dive Community
If, like many divers, your diving to date has been on overseas holidays, now is a great time to get back into diving and explore your area. As you start exploring your local dive sites, you'll also discover your local dive community. Getting out diving on weekends and meeting new people is also a great way to boost your confidence!
---
Gain Fresh Perspectives
Working life with all its responsibilities can be stressful, and burnout is a reality for people throughout the career ladder. So, use this as a chance to get a fresh perspective! Nothing will refresh you and give you a new perspective on your life and career like taking a career break in scuba diving and traveling the world. Immersing yourself in new cultures, meeting new people and crossing a few major items off your bucket list will re-energize you in no time and bring the excitement back into your career again when you choose to return to it.
---
Post COVID-19 and the Diving Industry
Since COVID-19, we've gotten the chance to experience what happens to the tourist industry under extreme circumstances. With that said, the world shut down, tourist destinations were isolated, and diving was halted. However, now that the pandemic is in our past, the world is in need of the most-sought-after dive professionals, PADI Open Water Scuba Instructors. Working towards your professional dive certifications now, will put you one step ahead of the game and help you secure one of the many open dive instructor positions around the world.
---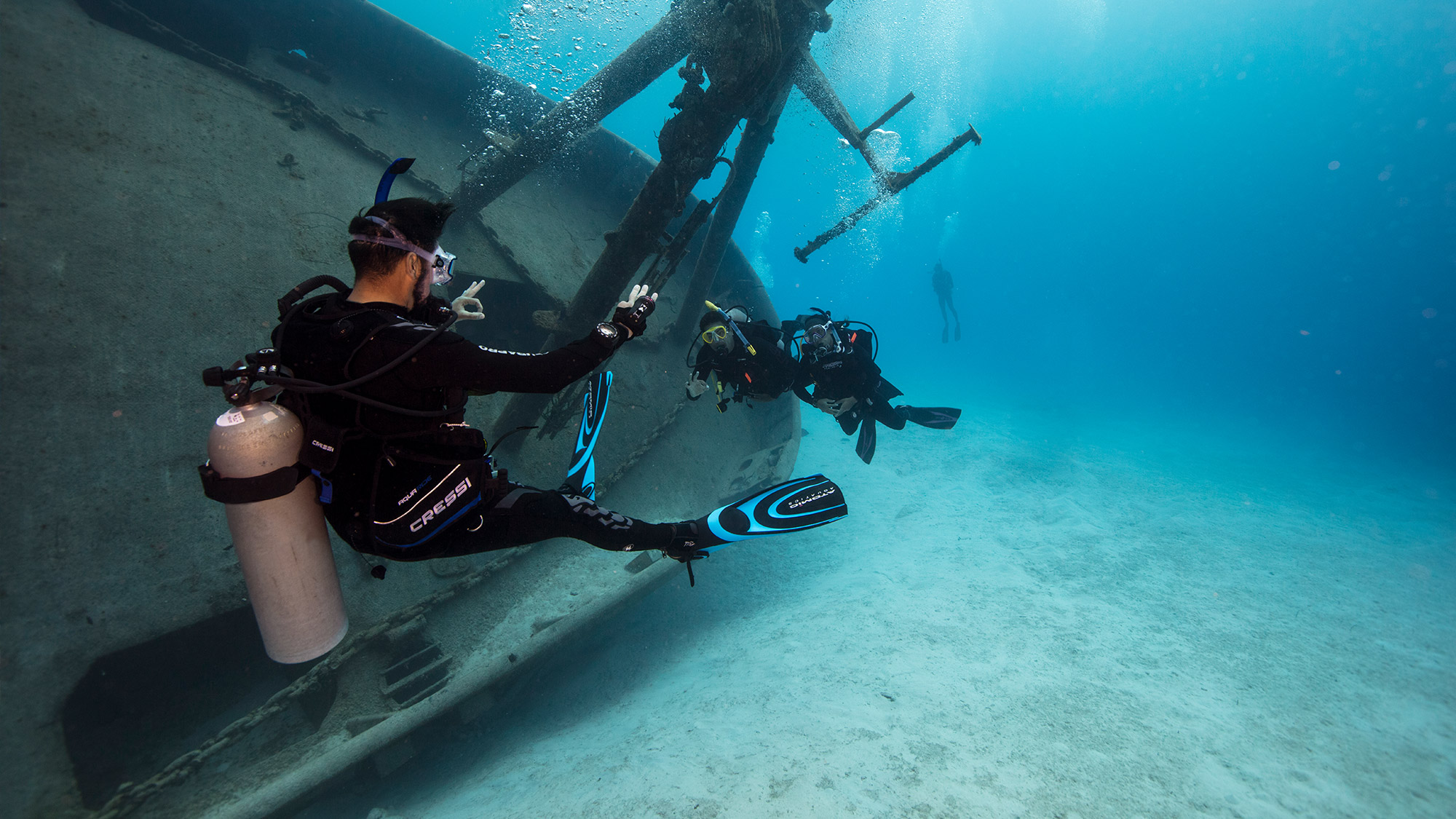 Getting Started
If you are not yet a PADI Divemaster, you can begin your training online today with PADI eLearning. The Divemaster course is your first step on the professional scuba diving ladder and a requirement for taking the IDC.
If you are already a PADI Divemaster, the next step is the PADI IDC (Instructor Development Course). The great news is that if you are not ready to leave your current employment, you don't need to. You can prepare for your IDC online and many dive centers run IDC's over weekends and evenings to specifically cater for those in employment.
PADI's eLearning option lets you study independently at your own pace before class. There are nine interactive knowledge development sections. Pre-study online saves classroom time, which allows more time for practicing the skills that distinguish you as a PADI Instructor.
Also, sign up for Dive Theory Online, if you haven't already completed it or it's been more than a year since you went through it. The program is a straightforward review of dive physics, physiology, skills, equipment and environment, plus using the Recreational Dive Planner (RDP). By successfully completing Dive Theory Online, you can get credit for the dive theory exam requirement during your IDC.
Not sure if the Divemaster course or IDC is right for you? Read about the differences between these two PADI professional qualifications here.
---
Where to Search For a PADI Scuba Diving Instructor Job
Searching for any new job during a career break can be intimidating especially. In the case of finding a PADI OWSI (Open Water Scuba Instructor) position, it's never been easier to find job postings. Our Job Board is available to help you secure your next position. Moreover, if you search for jobs using scuba diving social media groups, you'll be pointed in the right direction for available jobs almost every time. Members of the scuba diving community always have each others' backs, so make a post to see who may be looking for your talent!
In addition, you can always walk into any dive shop and inquire within about a job. Face-to-face meetings can boost you ahead of the competition with a great first impression.
---
Further Reading