Do you have a 9 to 5 office job? Are you in the corporate world but find yourself thinking more often about the underwater world? Are weekend dive trips great but never enough? Here are the stories of eight PADI Pros who were once in your shoes, sitting behind a desk and excelling in corporate life – before they made the decision to change their lives. They boldly stepped forward and swapped their office suit for a wetsuit, and literally dived into life as a PADI pro! Read on to find out more….
---
Gabriela Farias Gonzalez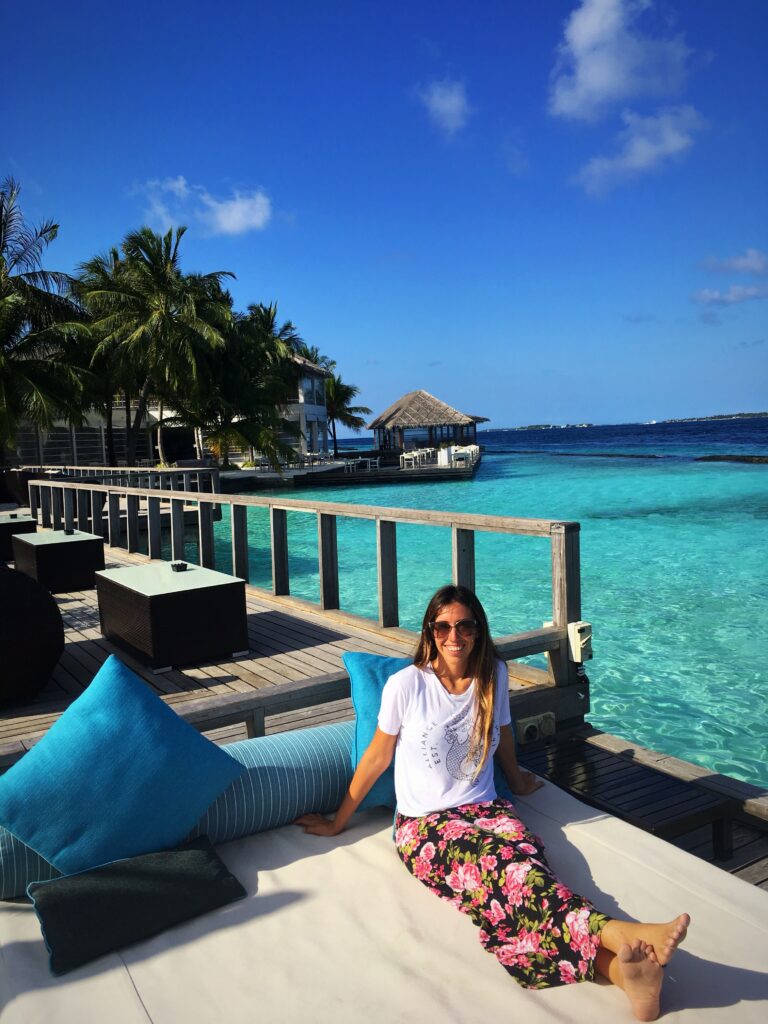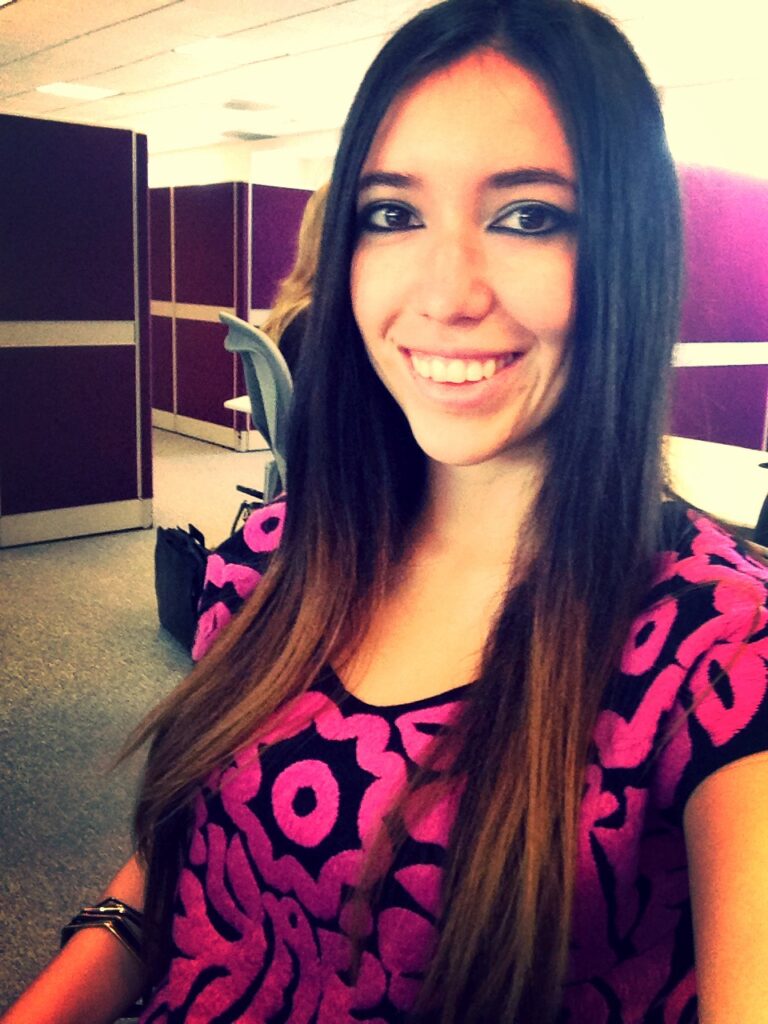 I fell in love with diving in 2012 when I took my PADI Open Water Diver course while I was an exchange student in Australia. After my stay in Australia, I went back to Mexico to finish my International Business Management University Degree, and I landed a job in Transfer Pricing (International Tax) at one of the "Big Four" accounting firms.
My life was going according to plan, or so I thought… But instead of having thoughts about advancing my career, I was constantly daydreaming about diving and, as time went by, it was increasingly becoming more difficult to fit in diving activities during my holidays. This motivated me to quit my job and take a three-month break to do an internship in Playa del Carmen, Mexico to become a PADI Divemaster. At the time, everyone thought I was crazy to leave behind my career, but I was determined to pursue my dreams.
My initial plan was to find another corporate job after my Divemaster Internship, but once I had a taste of working in the diving industry, I knew that it was it for me. I decided to do my PADI Instructor Development Course (IDC) and prepare to become a PADI Master Scuba Diver Trainer (MSDT). Immediately after that, I started to work as a PADI Instructor.
Since my diving career started, I've worked as a PADI Pro in the Mexican Caribbean, witnessing massive green sea turtles, bull sharks, amazing drift dives and snorkeling with whale sharks. I have been fortunate enough to now base myself in the Maldives, where I've worked as an Instructor, Assistant Manager and Dive Center Manager. While diving in the Maldives, I have seen the most beautiful soft corals, manta rays getting pampered at cleaning stations, grey reef sharks enjoying the currents, tiger sharks being their majestic selves, massive congregations of nurse sharks, whale sharks gliding past groups of divers, magical giant guitar sharks on night dives, beautiful macro life, and I've experienced amazing channel dives using Diver Propulsion Vehicles (DPV).
Most people think that my life is like being on holiday, but actually, I have never worked harder and I'm fortunate that it is doing a job I love. Being a PADI Pro allows me to experience my passion on a regular basis and to inspire and mentor others to love diving and the ocean as much as I do. This brings infinite joy to my life.
It is true what they say that "once you try diving you will be hooked forever". I want to rephrase that and say: "once you start working in diving, you will never want to stop". Look at me, what started as a three-month diving adventure now has become a five-year-long journey and still counting. Now my friends, family and former work colleagues ask me how they can get a job like mine, now they wish they were as "crazy" as me!
---
Adham Mostafa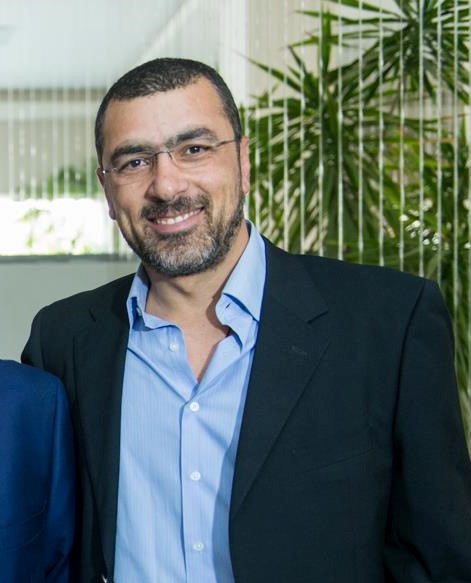 My first breath underwater was back in 1992 but since then I became caught up in the hustle and bustle of the city and corporate life. It was in October 2015 that I went for a trip to the south of Egypt on the Red Sea and made a dive, then another, and then a night dive! I kept diving for a couple of days, and then it finally struck me that this is what I want to do for the rest of my life. So I started to plan! I went back to Cairo where I met with a very close friend of mine, who was also a very good PADI Instructor, to get to know what it takes to turn professional. I took my Rescue Diver course as I was only Advanced Open Water certified at the time. But, at that time, I was heading the Digital Department in one of the leading digital companies in Egypt, before that I consulted for Vodafone Egypt and led the Social Media department in one of the digital companies owned by Vodafone Egypt. My whole life up to this point had always been in the marketing and advertising industries. I had become a partner in one of Egypt's most successful digital marketing companies but that wasn't what I wanted to keep doing for the rest of my life.
In 2016, I finished my PADI Divemaster course and one thing led to another… In 2018, I partnered with Mahmoud Eldeeb and we acquired a dive center that belonged to our Course Director – the one and only Mohamed Elshafie. Before we knew it, we had one of the leading PADI Dive Centers in Egypt and the only 5-Star IDC Center in Cairo!
---
Bruce Weitzenhoffer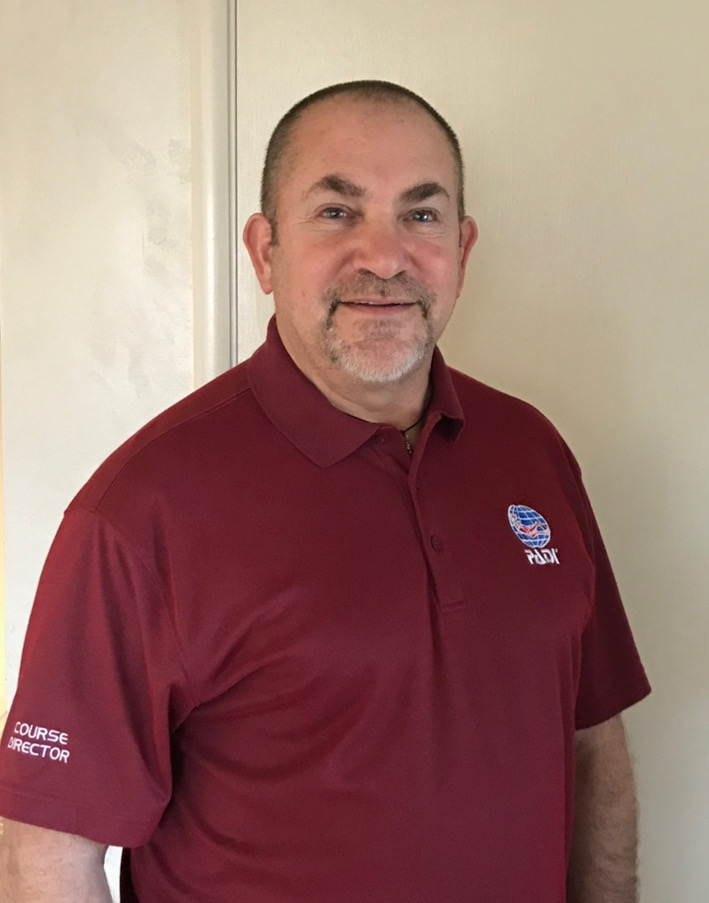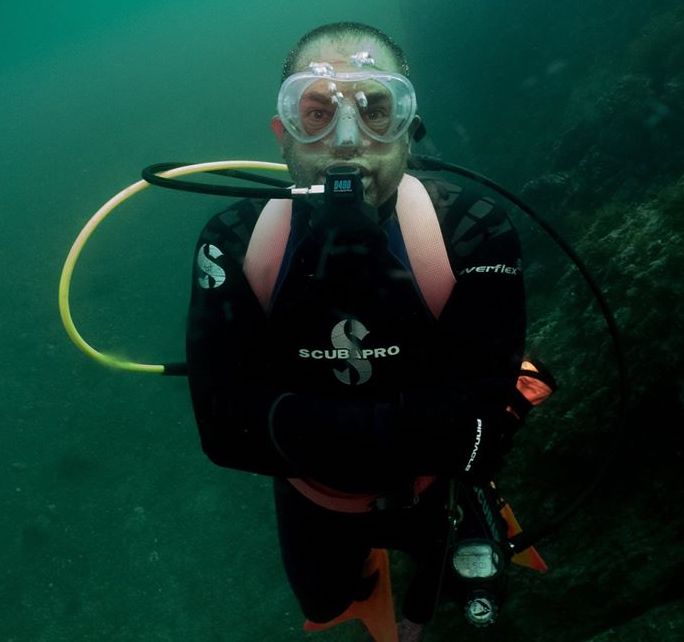 I was working as in-house general counsel and treasurer for a New York City-based real estate developer in the 1980's. We built a high-rise in NY City and hundreds of single-family homes in the suburbs. I was working six days per week, twelve hours per day.
I recognized that I needed better balance in my life and returned to California where I became a director of finance for a global wireless telecom for seven years. Again, I was working six days a week, failing at achieving the work/life balance I was hoping for. I transferred to an assignment based in Tokyo. Same workload, only more so, often seven days a week staring at a computer screen. At the end of the assignment, I knew it was time to finally get myself some sequential life balance.
At this point, I was an Open Water Diver with very extensive dive experience.
Let's become a Divemaster… it'll be fun…
Eight months later – Divemaster…
Eight weeks later – Instructor…
Five months later – MSDT…
One month later – IDC Staff Instructor…
Soon thereafter – Master Instructor…
Now – Course Director.
Almost twenty years later, I teach people to teach people to have more fun. I have contracts with several PADI 5 Star IDCs. I am a traveling Course Director. When I get on a plane to a tropical destination, I smirk as I identify I am traveling for business.
I haven't worn a business suit and tie since my corporate career ended; the only suit I wear is a wet or dry suit. The only time I set an alarm is to get to a plane or go to a dive site.
I've changed my avocation to my vocation and know that every dive is a fun dive, some are recreational and some are training – BUT ALL FUN.
---
Pía Oyarzún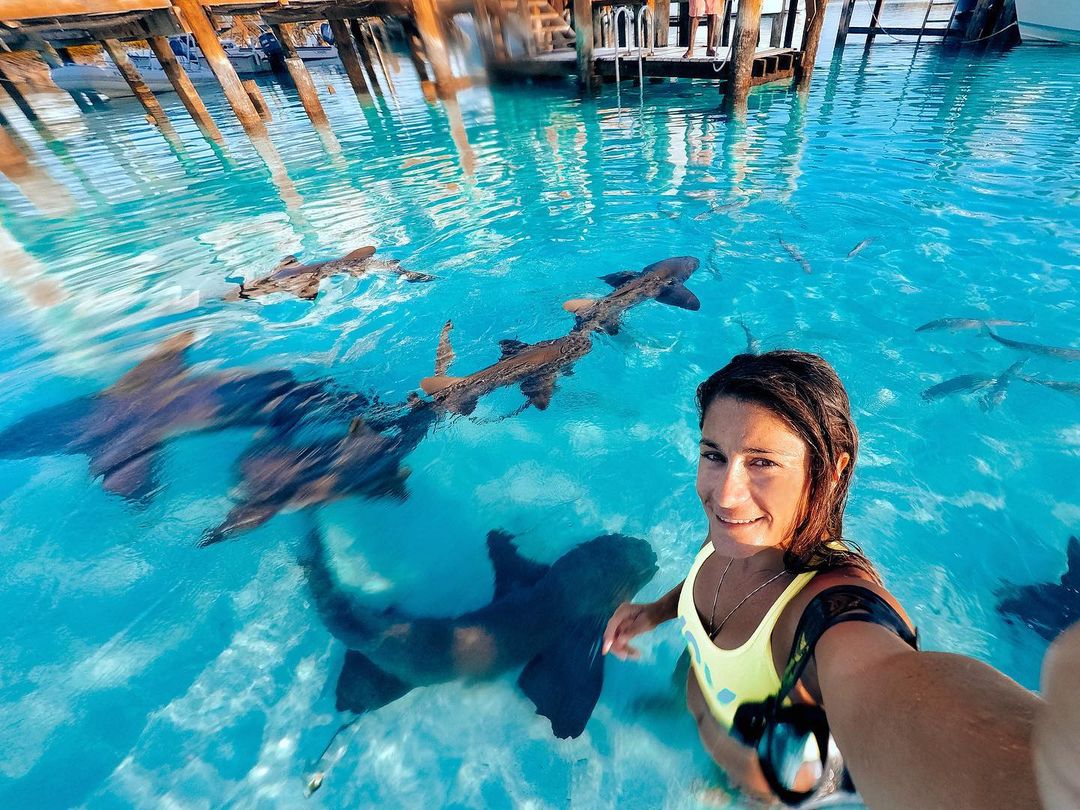 My name is Pía Oyarzún, and I studied Journalism in Chile. While I was in University, I was very troubled because I knew it wasn't the career for me and I couldn't imagine myself being a journalist for the rest of my life.
When I graduated, I got a job as a Social Media Manager for an airline company. My daily routine was to reach work at 8 a.m. and start reading complaints and writing down reports. I would spend 10 hours seated everyday with just a white wall as background. I knew that wasn't for me, so while I was working in the office through the week, on the weekends I started freelancing for a local dive shop in exchange for PADI courses. I got my PADI Advanced Open Water and I kept going, all of the way through to PADI Instructor.
Once I became an Instructor, I quit my white-wall job and took the first flight to Brazil to start working as a PADI Instructor in one of the most amazing places in the world: Fernando de Noronha Island. While working as an instructor, I soon discovered a love for underwater photography and that is where my life became complete and I knew I found my passion and what I wanted to do for the rest of my life. You'll find me now, underwater with my camera – no more white walls!
---
Tom Chan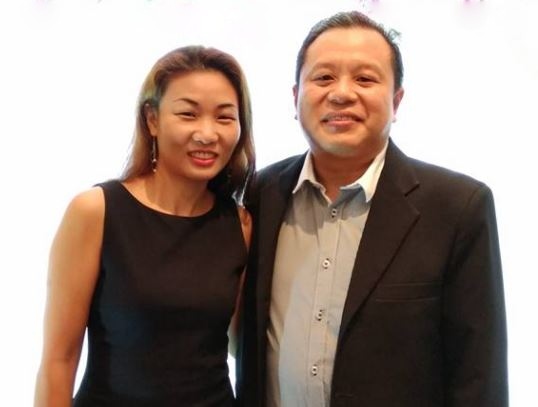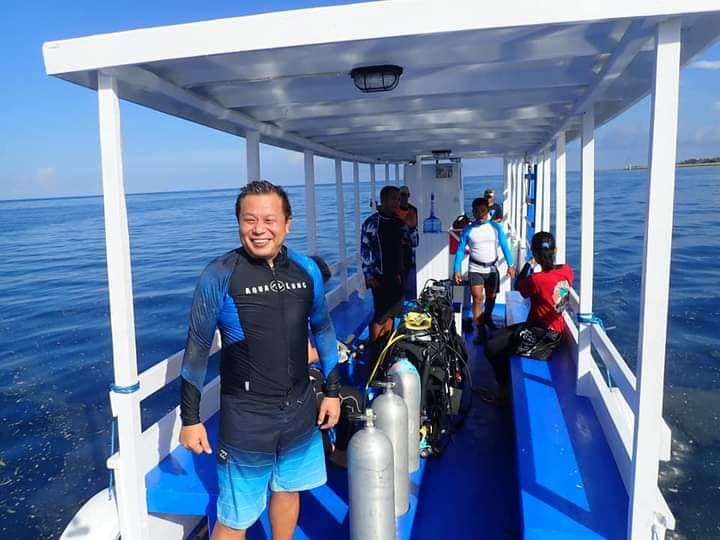 After 23 years of working in the corporate world, I left the investment bank where I was working as an Assistant Vice President to focus solely on managing Scuba DoBeDo Divers, a PADI 5 Star Dive Center, located in Kuala Lumpur, Malaysia.
Since being young, I have always had a passion for outdoors, nature and conservation, starting as an avid scout leader. Then, in my later years, I took up a leadership position in Raleigh International and the Malaysian Nature Society. I enjoy camping, trekking, rock climbing, kayaking and white-water rafting, but scuba diving was the last on my list. I tried scuba diving for the first time in 2000, and I turned PADI professional in 2008. I then continued working in the corporate world and I continued scuba diving – but as a part time venture.
In the midst of the pandemic in 2020, I took the plunge into full-time scuba diving, while also spending time on my other passion – Tai Chi Chuan, a martial arts practice. Going through self-realization, I discovered my life purpose was to mentor people, and help them realize their capabilities and access their potential. Mentoring in Chinese martial arts involves a strong bond between Sifu and student, which can last a lifetime. The Sifu instills confidence, while providing the right opportunities for students to grow and experience life. It is akin to growing a tree, and shifting the focus to the soil, fertilizer, water, and sun. With the right nurturing, the tree shall one day bear fruit.
Today, I am fully dedicated to running a dive business while enjoying mentoring dive professionals and helping them to realize and achieve their fullest potential. What is more important in life is not how the world sees you, it is how you see yourself in the world.
---
Neha Contractor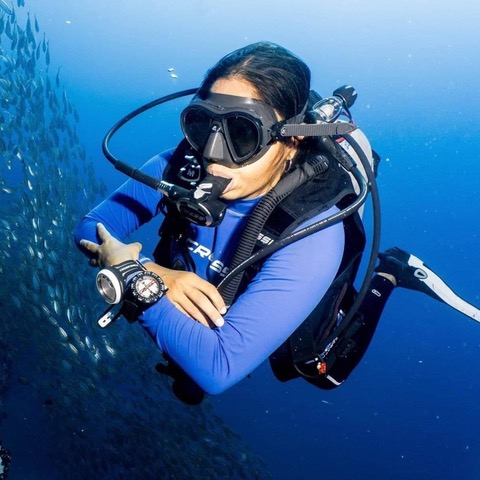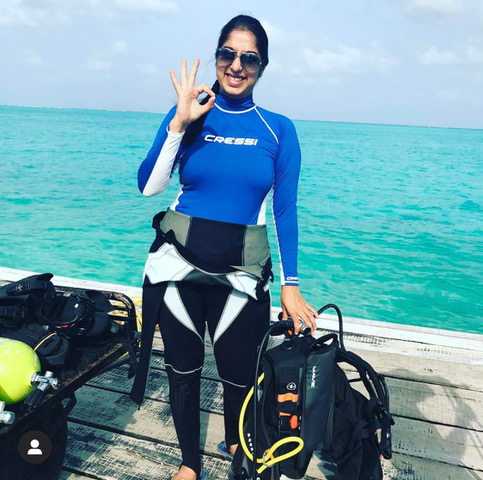 As far back as I can remember, the idea of living my everyday life alongside a body of water was always appealing. I made my first rudimentary attempt at the age of 16 when I quit college and ran off to the forest in the Western Ghats here in India to be a rafting guide on a river called Kali Nadi in Dandeli. Unfortunately, my pockets ran dry, and my dream was rather short-lived. However, my adventure itch never did. After trying many adventure sports, I ended up trying scuba diving, and that is when I found my purpose.
Fast-forward a couple of decades, and after spending years as a senior brand manager in the consumer goods industry marketing everything from drinking water to luxury technology, I reached a point where I wanted to do work I found more personally meaningful and had a larger impact on humankind. So, I left my fancy title and corporate job behind to apply those techniques I'd been using to launch brands to help establish awareness about the ocean.
I ended up becoming a PADI Scuba Diving Instructor, and now that I have been doing this for a few years, I can confidently say it offers incredible perks, like autonomy, freedom, control, and fulfillment, but a job like this isn't always like the filtered highlight reel of posts you might see in people's social media feeds. Here are a few of the honest realities I've experienced, both the rewards and challenges.
Even though I decided to leave corporate employment behind, I catch myself sometimes feeling a bit envious when I see what seems like a huge sea of smiling employees tapping their badges, I can't help but feel nostalgic about the buzz of working in a shiny corporate office that makes you feel like 'you've made it.' And that pay check – aah – that was what made me and many other co-workers fear quitting. Don't get me wrong, I loved what I did, but for some reason, I did not feel fully satisfied doing what I did despite these perks. Money is essential, but it doesn't always give you what you desire.
With the ocean as my office, I see all my colleagues even more envious when we catch up on video calls. I have no Monday morning blues, I've also been able to take better care of myself, making time to exercise or cook healthier meals, and I wake up most mornings feeling physically and mentally energised compared to when I used to feel somewhat reluctant to start my workday.
I learn something new almost every day, from a unique marine creature I'd never seen before or a conversation with some of the most fascinating marine biologists, dive technicians or even just my dive buddies – there is never a dull moment! Teaching diving has brought me great satisfaction. Seeing the lives of people transform from their first dive is simply what makes this job worth more than any paycheck! When I look myself in the mirror each morning, I realise I wouldn't have it any other way.
---
Mathieu Bource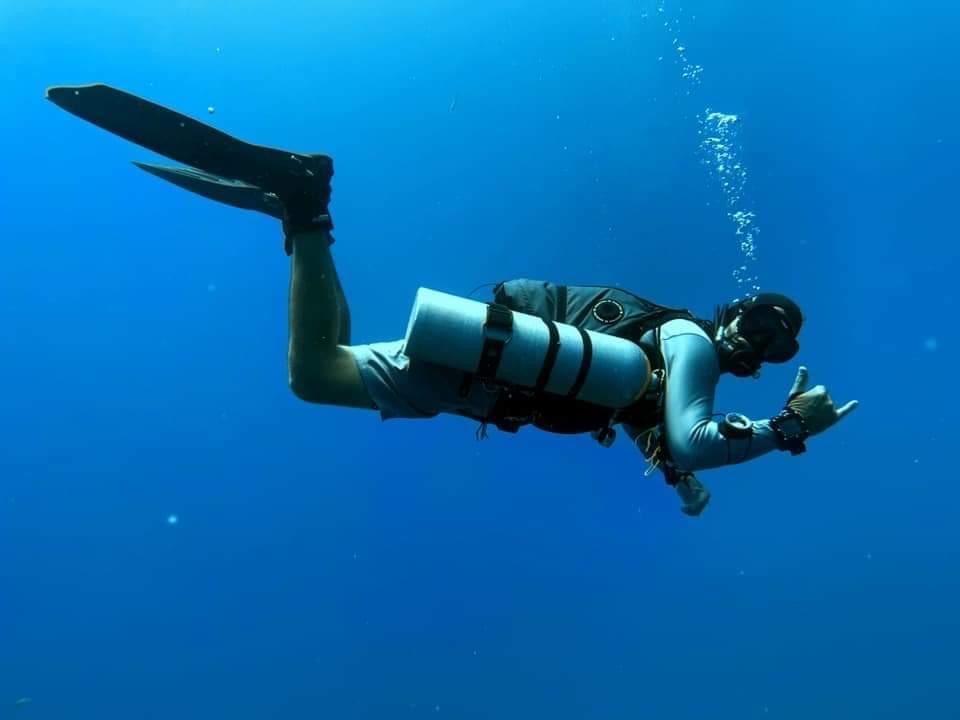 I made a life-changing decision to leave my stable career in business and marketing to pursue my passion for scuba diving. It wasn't an easy decision, as I had a good income and a comfortable life, but I knew that something was missing. I craved adventure and excitement, and I found it in the underwater world.
After completing my Master's degree, I worked in the business world for a few years, but I couldn't shake the feeling that I wasn't doing what I truly loved. I had always been passionate about scuba diving, and I decided it was time to follow my heart and become a dive instructor.
The journey was not without its challenges. Leaving what I had behind was a scary prospect, and there were moments of doubt and uncertainty. I was lucky to meet people that believed in me and my ability to share this world with passion. Becoming a dive instructor has been an incredibly fulfilling and rewarding experience. I get to share my love of scuba diving with others and introduce them to a new world of adventure and exploration.
Watching my students grow in confidence and skill is truly rewarding. In pursuing my passion, I've had the opportunity to travel the world and experience new cultures. I've met amazing people and made lifelong friends. Scuba diving has become more than just a hobby; it's a way of life. Today I have made other changes but diving will always be my happy place. Even if I don't work in the position I had before, I know that I will forever gravitate around the dive industry. I have new goals in diving and am working toward fulfilling them. I'm grateful for the challenges I faced along the way, as they have made me a stronger and more resilient person. I've learned that it's never too late to make a change and pursue your dreams.
Leaving my stable career was a risk, but it was worth it to find a career that aligns with my interests and values. I hope that my story can inspire others to follow their passions and take risks. Life is too short to settle for anything less than what truly makes you happy. By stepping out of my comfort zone and following my heart, I've found a career that brings me joy and fulfillment every day.
---
Sage Hagan
I discovered my love for the ocean and diving during my military service, however, between training and deployment I didn't have much time to dive. It wasn't until I was injured during service and subsequently discharged from the US Army that I decided to pick up diving again during my transition to civilian life.
I sometimes found it difficult to adjust to a drastically new life. I struggled with re-integration at times, anxiety, and post-traumatic stress disorder (PTSD) as I worked through my experiences of my military service. One day, while scrolling through social media, I came across a video of a group of veteran scuba divers using scuba diving as a treatment for PTSD. I was intrigued by the concept in the video and decided to give scuba diving a try again to help with my own reintegration and crossed over to PADI in 2007.
Over the years, as I continued to dive, I found myself enjoying taking friends diving and sharing my passion. As I started considering a career change at the onset of the pandemic, I had one primary goal, which was to once again feel like I had a renewed sense of purpose I felt I had during my military service. I decided to take it to the next level by becoming a PADI Divemaster and Instructor in Utila where I was introduced to technical diving and immediately recognized my future career. 
Becoming a diving instructor was incredibly rewarding, and I felt like I was making a positive difference in the lives of my students, helping them to conquer their fears and experience the wonder of the underwater world. I traveled around the world for a bit before eventually landing at VIP Diving on Bonaire, where I started my training towards becoming a Technical Diving Instructor and CCR diver.
Teaching technical diving combines everything I loved from military service with everything I love about diving, including precision in planning and execution, a sense of adventure, a desire to explore the depths of the ocean, teaching others, and sharing my passion for diving and its ability to help veterans. Sometimes the greatest battles we face are not on the battlefield, but within ourselves and we just have to find our purpose again.
---
Have these eight PADI Pros inspired you to rethink your career goals? If you are dreaming of a life underwater, making the swap from office to ocean doesn't need to be a scary decision. If you know that being a part of the diving industry is your calling, the only regret you'll have is not doing it sooner!
To get started on your PADI Pro career path, locate a PADI Instructor Development Center (IDC) near you.