From shark awareness to navigating underwater cave systems and creating entire Marine Protected Areas, these underwater heroines have made conservation their mission.
Dr. Sylvia Earle
Known as Her Deepness by the New Yorker, this iconic oceanographer needs no introduction. Dr. Sylvia Earle has been a National Geographic explorer-in-residence since 1998 and was the first female chief scientist of the U.S. National Oceanic and Atmospheric Administration (NOAA). Dedicating her life to ocean awareness, she's authored over 150 publications, created award-winning documentaries and received more than 100 awards and honors. Dr. Earle's most recent contribution was the launch of Mission Blue, a program aimed at implementing Hope Spots, a worldwide network of marine protected areas. From her long list of contributions to conservation and our oceans, Her Deepness is true underwater royalty.
"Even if you never have the chance to see or touch the ocean, the ocean touches you with every breath you take, every drop of water you drink, every bite you consume. Everyone, everywhere is inextricably connected to and utterly dependent upon the existence of the sea." ― Sylvia A. Earle, 'The World Is Blue: How Our Fate and the Ocean's Are One'
Rachel Carson
Born in 1907, Rachel Carson was one of the world's first female scientists and a conservation pioneer. After her second book, "The Sea Around Us," remained on the New York Times' best-seller list for 81 weeks, Carson decided to devote her career to writing and conservation. With the 1962 publication of "Silent Spring," Carson addressed the dangers of chemical pesticides and agriculture. The book created such a controversy that Carson was asked to testify before a Congressional committee on the subject. With the help of her testimony, the government banned the use of DDT, a harmful insecticide known to cause cancer and threaten wildlife and birds, including the bald eagle.
"Man's endeavors to control nature by his powers to alter and to destroy would inevitably evolve into a war against himself, a war he would lose unless he came to terms with nature." — Rachel Carson
Szilvia Gogh
Sziliva Gogh, a self-proclaimed Renaissance Woman, has a long list of talents. From scuba diver and stunt woman to jewelry designer and youth mentor, she weaves inspiration into everything she does. Especially for her fellow female adventurers out there. As the youngest female in the world to become a PADI Course Director, the PADI AmbassaDiver was also recently inducted into the Women Diver's Hall of Fame. And even though she's a trailblazer both in front of and behind the camera (she's also a photojournalist and an adventure show host), her biggest passion project has been spending the last 15 years working spreading the message of conservation and scuba diving with A Chance for Children, an at-risk youth program based in Los Angeles.
"I believe that hands-on experience where kids learn good habits as they are doing it – is way more effective tool to create the next generation of conservationists," she says. "I often initiate a Beach Clean-Up with kids. As we walk on the beach and pick up trash, I see the light bulb turn on it their mind. They feel empowered to be the change, save a sea turtle from eating plastic bag that floats in the water." — Szilvia Gogh
Lesley Rochat
Lesley Rochat, award-winning documentary filmmaker, freediver, underwater photographer, conservationist and global speaker, carries many titles but her most cherished one is the Shark Warrior. As the founder of AfriOceans Conservation Alliance, a non-profit organization focused on marine and shark conservation, she has produced the award-winning documentaries "Sharks in Deep Trouble," "Save Our Sharks," and an award-winning "Rethink the Shark" campaign. To further spread her message, Rochat also founded Shark Warrior Adventures, a responsible tourism and self-funding initiative of AfriOceans. But whether she's protecting sharks or promoting responsible tourism, Rochat continues to develop more ways to deliver her message, like a true Shark Warrior.
"I will keep sharpening my weapons to continue the fight to protect our oceans and sharks, whether through my photography, writing, public speaking, teaching, lobbying or sharing my ocean adventures. There's nothing else on Earth I'd rather do than fight this battle, and help grow the army needed to save our beautiful Blue Heart, the Oceans." — Lesley Rochat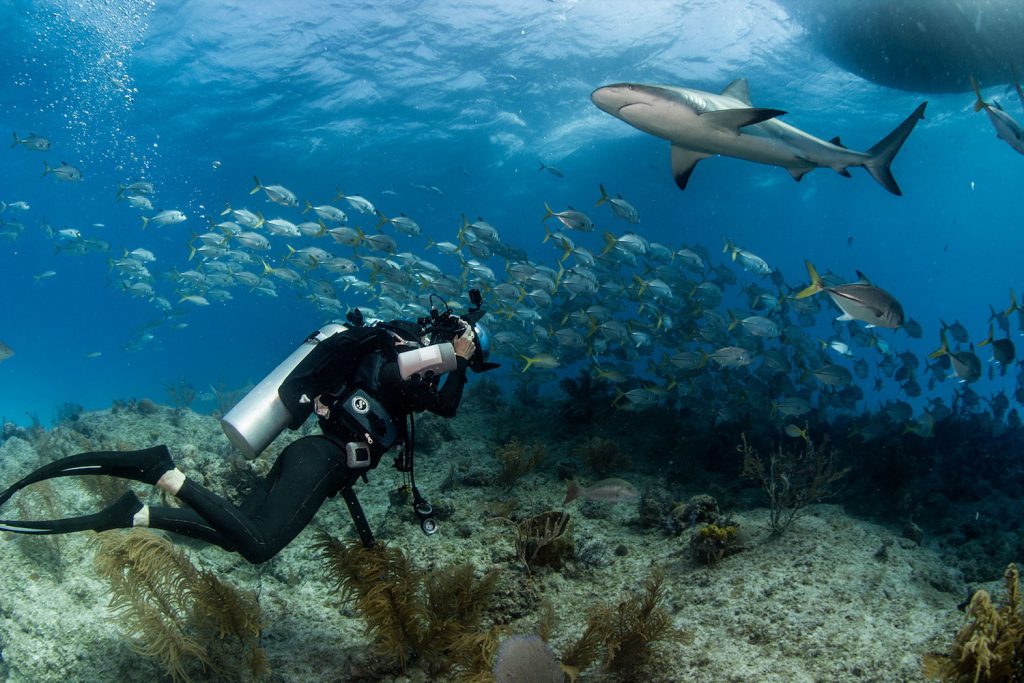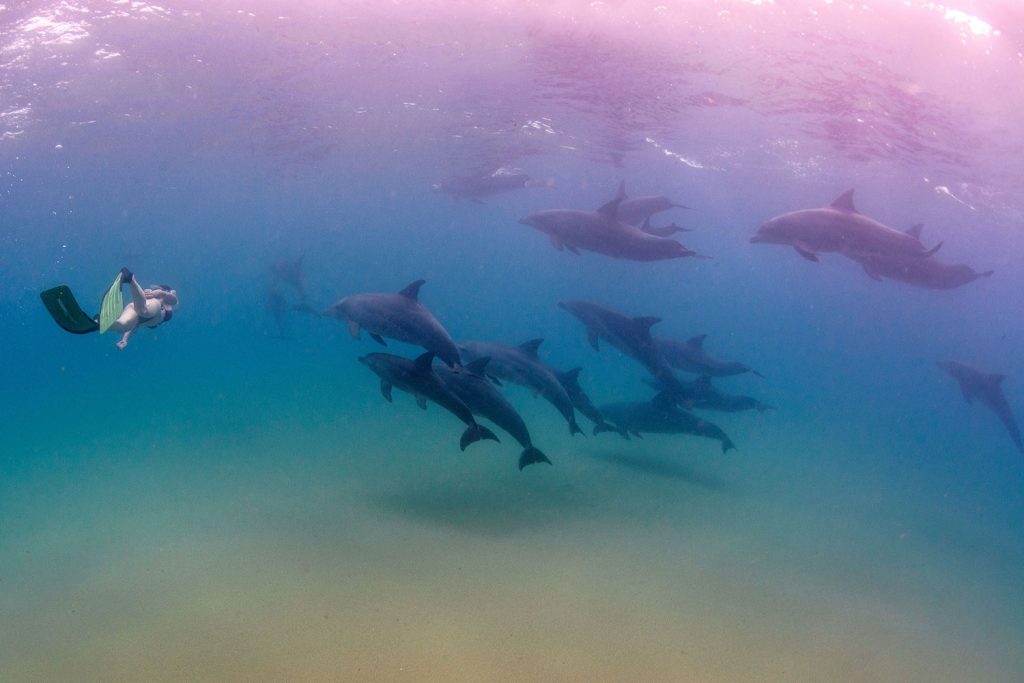 Eugenie Clark
With a career in marine biology that began just after World War II, Eugenie Clark was part of the generation that paved the way for future female marine biologists. Among Clark's many National Geographic Society grants, TV specials, and species discoveries, she's best known as the Shark Lady, for her passion for shark conservation. Through her research, Clark was the first person to train sharks to press targets and discovered that the Moses sole fish produced a natural shark repellant — a substance still used by researchers today. Clark led over 200 field research expeditions and was still diving well into her 90s. Until her passing in 2015, the Shark Lady never stopped striving to change the public's opinion of sharks.
"People come to me and say, 'What'll I do if I go in the water and see a shark?' You don't have to do anything. The chances of that shark attacking you in any way is so remote. The sea should be enjoyed, the animals in it. When you see a shark underwater, you should say, 'How lucky I am to see this beautiful animal in his environment!" — Eugenie Clark
Annie Crawley
Underwater filmmaker and photographer, Annie Crawley is the charismatic smile behind not only some of the world's most stunning underwater photography, but also Dive Into Your Imagination — a series of books, videos, and lesson plans that focus on underwater education for today's youth. When she's not traveling as a PADI Dive Instructor/photographer, the Women Diver's Hall of Fame inductee takes her work off the boat and into schools to teach kids how to be stewards for the planet. And her lessons are anything but boring. She plays the part of a storyteller by sharing dynamic multi-media presentations as a way to address the myths about "monster" marine life and ocean conservation. In the past couple of years, she's spoken to more than tens of thousands of students. Her most recent project, Our Ocean And You, is on the horizon. Her goal is to share the adventure of the underwater world with today's youth and empower them to be a voice for the ocean.
"When I share this with kids and teens, they too fall in love and pledge to be the voice of the ocean. After my presentations explaining how noise, plastic and carbon pollution affects the ocean, they immediately want to take action," she says. "Whether it's committing to refusing straws or writing letters to their city councils, they are inspired to take action." — Annie Crawley
Jillian Morris
As the founder of Sharks4Kids, a program that educates youth on the importance of shark conservation, it only made sense that Jillian Morris has earned the name Shark Girl. Both science and media savvy, Morris has documentaries and photos featured on media outlets everywhere from National Geographic to The Discovery Channel. And while her work is well-known in the dive and conservation communities, her message has gone global. Whether it's working as the Co-Principle Investigator for the Dutch Caribbean Tiger Shark Research Expedition or publishing her first children's book, "Norman the Nurse Shark," this Shark Girl isn't scared to play with the big boys.
"We are constantly creating new programs and educational materials, expanding our reach and creating the next generation of shark advocates. I also really want to share my work with girls and women, showing them that marine science and shark diving are for them too. There are misconceptions about these careers being more suited for men, but this is not true at all. I hope to inspire and encourage girls and women to explore the world of sharks." — Jillian Morris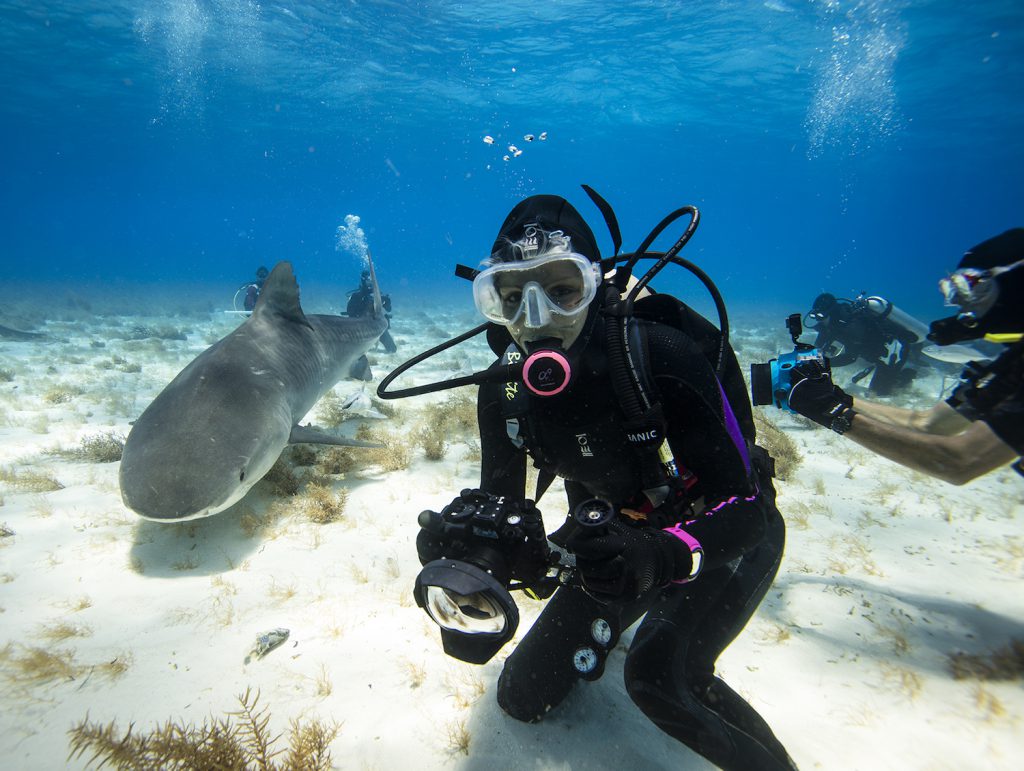 Photo: Danny Tayenaka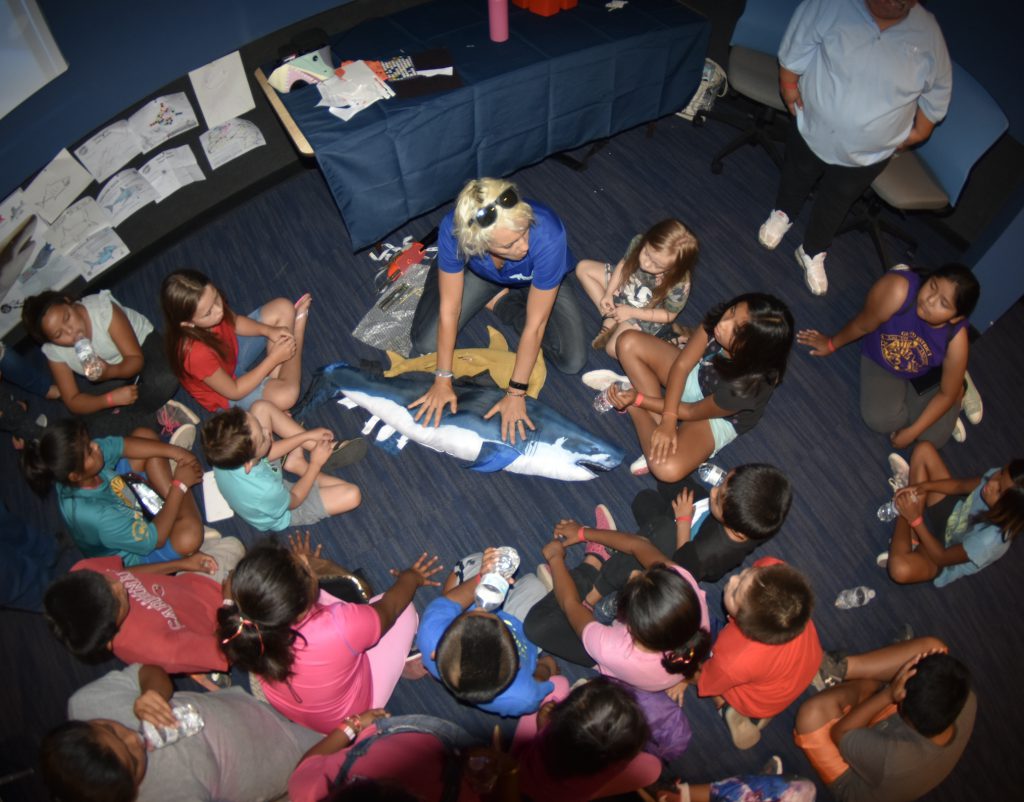 Riley Hathaway
At just 12 years old, Riley Hathaway's school science project got much more than a good grade. With a focus on turtles and plastic, her father was so impressed with her work that the filmmaker decided to turn his business into a family affair. Riley, along with her dad, Steve, created "Young Ocean Explorers," a television series about Riley and her underwater encounters. Together, the father-daughter duo has produced 20 episodes throughout the world and have been featured as speakers for over 20,000 people at the 2015/2016 TEDx talk. Riley was also the youngest recipient of the Leo Ducker Award, an honor recognizing New Zealanders who have made advances toward diving and the underwater environment.
"Educating and inspiring children to explore and be curious about our underwater world gives them, the next generation of leaders and decision-makers, the passion they need to protect it." — Riley Hathaway
Cristina Zenato
For a woman who mapped Grand Bahama Island's entire Lucayan cave system, Cristina Zenato knows her way around waterways. And it's that connection to the earth that she credits her passion for conservation. As a shark conservationist and the first female to connect a fresh water cave to an ocean blue hole, Zenato was inducted into the Women Divers Hall of Fame and the Explorers Club. But it's not just about sharks and caves for this explorer. In order to bring awareness to land and water pollution, Zenato demonstrated the flow of the area's water paths that go from land cave to blue hole. Because of her findings, she was asked to work with the Bahamas National Trust and the local government on the Lucayan National Park Expansion, a Marine Protected Area in Grand Bahama.
"Caves in the Bahamas are an incredible connection between above and below the ground, but also the land and the sea. The water inside them travels to the ocean and from the ocean, and carries the nutrients and minerals necessary in the environment, but it also carries the pollution and damages we create as humans. Many caves find their way out to the ocean through the mangroves areas, a vital component of the Bahamas ecosystem, a nursery ground for all different creatures, from vertebrate-like sharks to corals and sponges. Pollution travels a far distance through the cave systems." — Cristina Zenato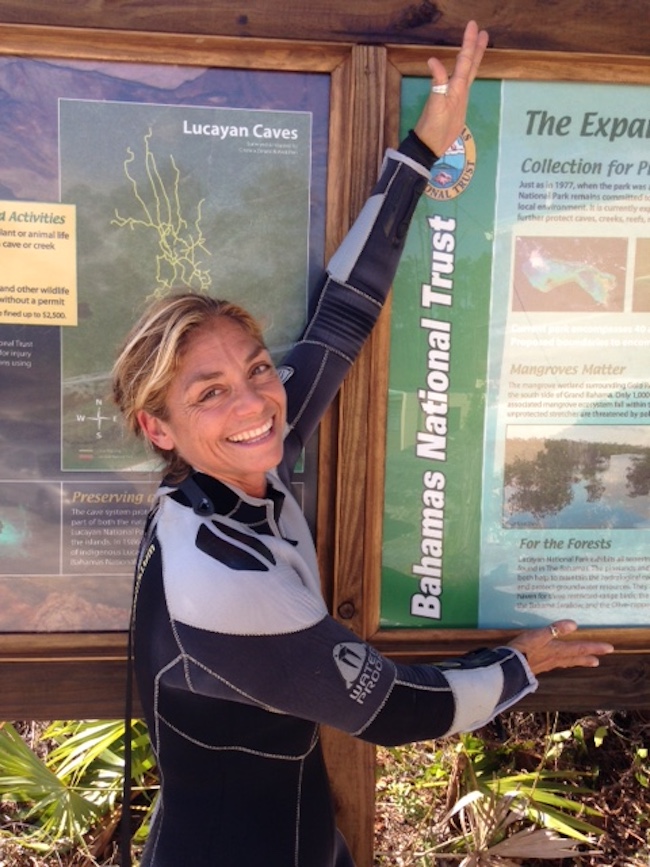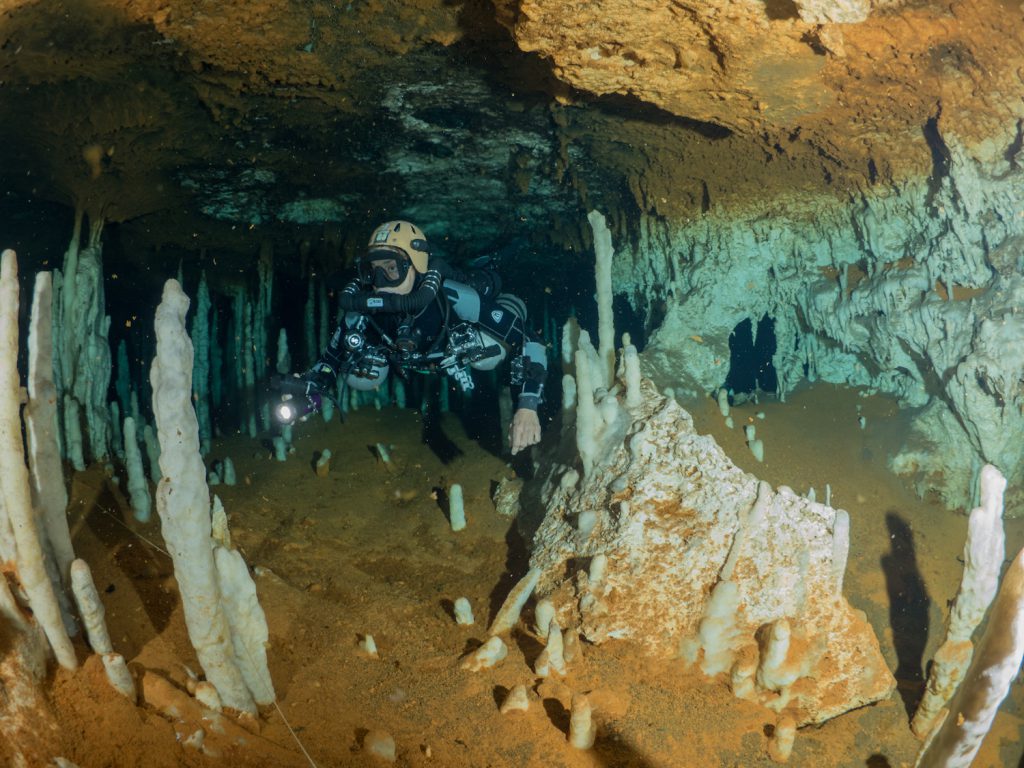 Emily Callahan + Amber Jackson
At Blue Latitudes, the two-woman team Emily Callahan and Amber Jackson, work with scientists, governments, and oil companies to re-purpose offshore oil rigs into artificial reefs. Working in collaboration with Dr. Sylvia Earle's non-profit organization, Mission Blue, the women have become advocates for the proper disposal of oil rigs and educating local communities on the importance of conserving the life that thrives beneath the surface. In addition to being inducted into the Explorers Club, their work can be found on the YouTube series "ScienceSea TV" and as frequent contributors to National Geographic's Ocean Views blog.
"The future of ocean conservation is no longer us against them, scientists and environmentalist against the oil companies, we need to work together to find silver linings in our oceans and protect the resources we depend on and love" – Amber Jackson
"Our general message of Blue Latitudes is to dig a little deeper, Rigs-to-Reefs is definitely not Save the Whales. It's not as easy. It's not as digestible. But if you dig a little deeper, there's a lot of really interesting science there, and a lot of interesting pathways to go down." – Emily Callahan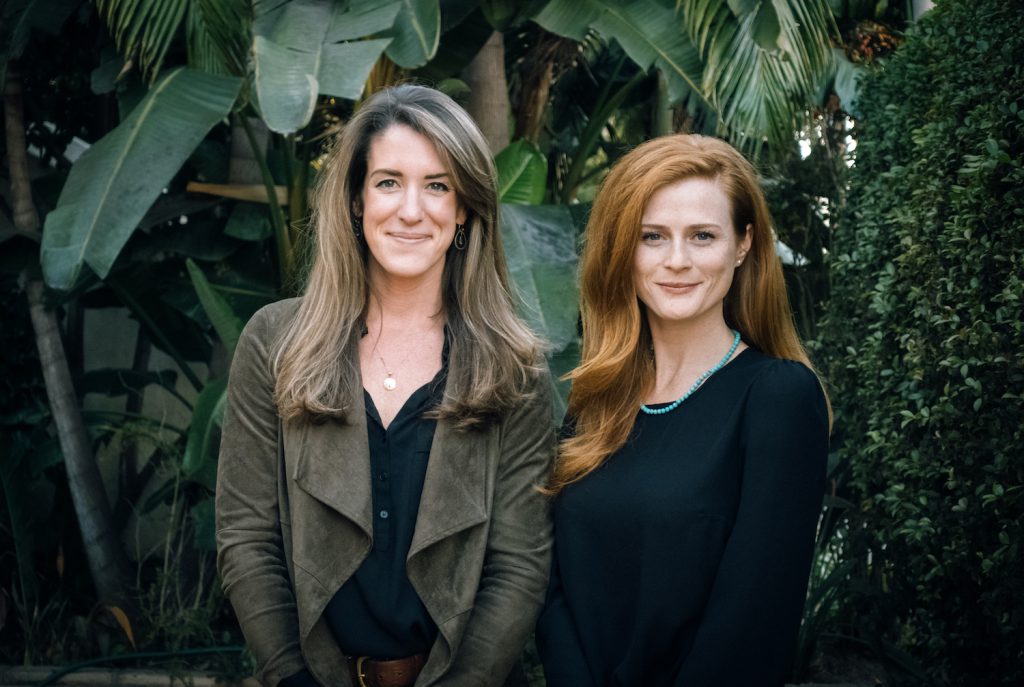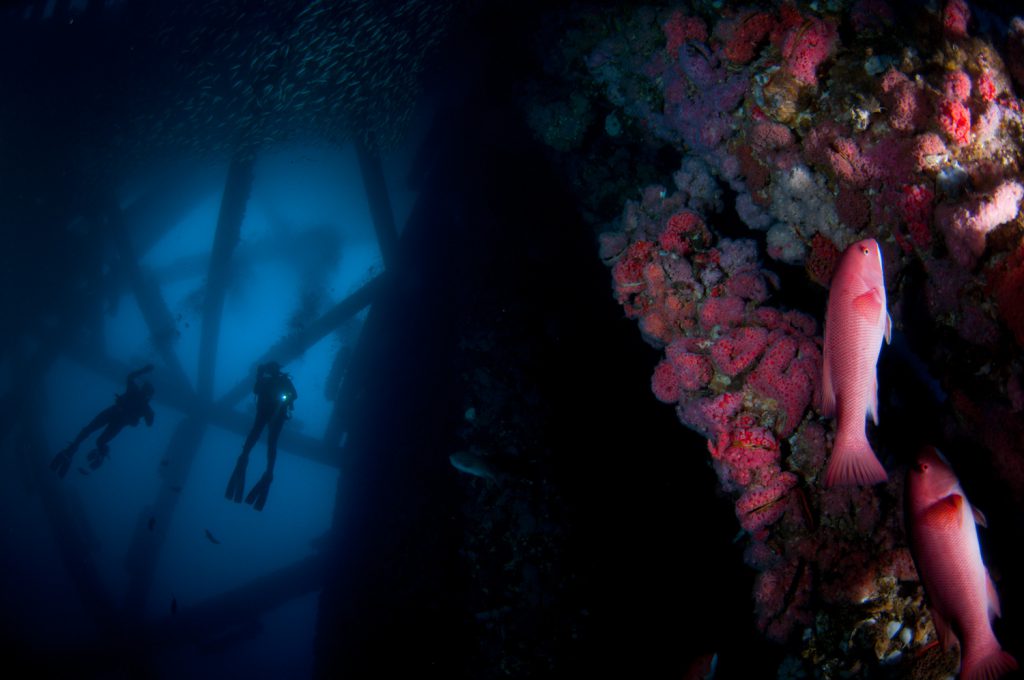 Get to know more inspirational women in diving and see if you're familiar with these 7 Women in Diving Everyone Should Know.