For most people, diving in a dozen countries is a feat worth bragging about. But what if you hit the 100-country mark? Furthermore, what if you claimed the World Record for scuba diving in the most countries?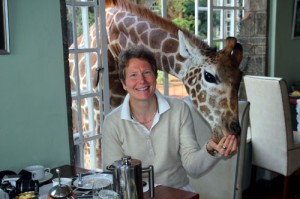 PADI Pro Karin Sinniger dove her way right into the record books in February 2013 in India. "It was great that I could achieve this record while doing something as unique as diving with an elephant in the Andaman Islands, India. It was the 115th country I had dived in," Sinniger says.
Before the timber trade was outlawed in the Andamans, elephants were used to move the wood. "The elephants don't like losing their depth, so they have to be beaten to swim. Thus, when the timber trade was outlawed in the Andamans, they also outlawed teaching elephants to swim," explains Sinniger. During her World Record dive she swam with Rajan, a retired ocean swimming elephant and the last of his kind.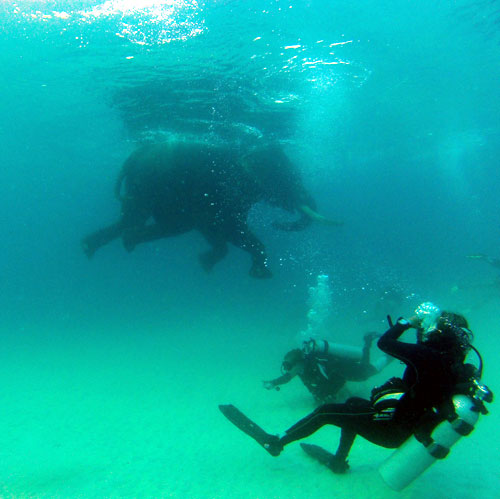 Rajan is sometimes featured in films, and 12 times a year you can snorkel or dive with him. "They limit the number of swims he does," Sinniger says. "They take this very seriously. The first time I tried to dive with him, he was only in the water for two minutes before running out. They didn't force him back in. The second time he swam for 23 minutes. It was wonderful being able to dive under him and sing to him – elephants are very curious and he kept turning around to see the source of the noise. He swims really fast so it was tough keeping up with him!"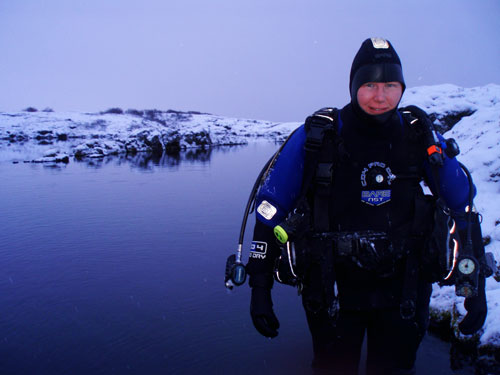 Sinniger has logged 1,021 dives to date and has no plans of stopping anytime soon. Of all the places she has dove, her favorite is the Solomon Islands. "They have it all: wrecks, pelagics, small critters, lovely scenery and interesting villages you can visit during your deco stops," she says. "Combine that with one of the top liveaboard operators – they don't cancel a trip even if only one diver is booked on it – and you have heaven."
So how did it all begin?
I first got certified in 1992. I grew up in Asia. My family had a little place close to the sea in the Philippines and we would go there about once a month. I spent almost all day in the sea snorkeling. I wanted to be a fish–my parents had to tear me off the reef! I was on the school swim team and very comfortable in the water. So I knew I would love diving and tried to persuade my folks to let me dive. But in the mid 1970s, dive courses were very long and expensive. My parents didn't want me spending so much time away from family pursuits over our holidays, so they weren't willing to let me learn how to dive.
"I kept the idea at the back of my mind until I started working. I was working on Wall Street as a corporate lawyer and could then afford the courses but had no time. New York being the city that never sleeps, there was a dive shop offering classes from 11 PM to 1 AM! And because the pool rental fees during those hours were so low, they only charged $99 to get certified. You had to swim with loads of hair on the pool drain and band-aids floating in the water because they only cleaned the pool in the mornings, but it was a bargain nonetheless."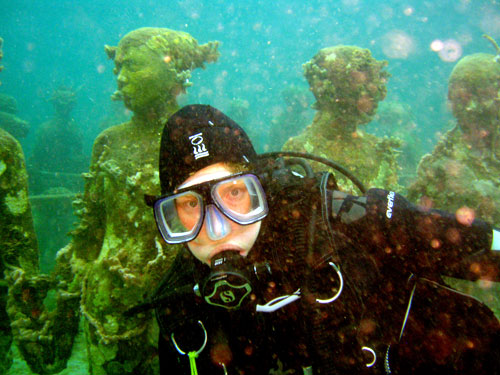 Sinniger's philosophy on diving is the adage: "You only have one life, dive it well."
"There are so many neat places to explore and dive in. Most dive magazines feature the established dive destinations that pay advertising dollars. But there is so much more to explore. I really like the hard-to-get-to places where it is logistically challenging to arrange dives," she explains. "You never know when you might find that awesome dive that will live in your memory forever."
Learn more about Sinniger's dives and future adventures by visiting diveandtraveltheworld.com. Get inspired for your next dive adventure using on our Vacation Spotlights page or by exploring scubaearth.com.