Australia is one of the most popular destinations for dive enthusiasts – and for good reason. The sheer amount of diverse marine life is enough to leave any diver speechless. One trip to this amazing country may not be enough to satisfy your thirst for unique underwater wonders.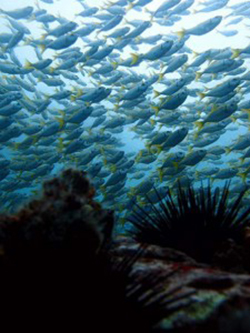 Here are some quick facts about Australia:
Australia's marine environments support 4,000 different types of fish.
Australia's waters have 1,700 different species of coral.
80 percent of Australia's plants, mammals, reptiles and frogs are unique to Australia, and exist nowhere else in the world.
Of course the most popular reason for divers to visit Australia is the World Heritage-listed Great Barrier Reef. This more than 2,000-kilometre/1,250 mile stretch of undersea adventure off the coast of Queensland is composed of more than 2,900 individual reefs and 900 islands.
The Great Barrier Reef is home to an impressive amount of marine life. More than 1,500 fish species, 17 species of sea snake and at least 330 species of ascidians live on the reef. Six species of sea turtles come to the reef to breed and 30 species of whales, dolphins and porpoises have been recorded there.
The Great Barrier Reef serves flora and fauna above the water as well. For example, on the numerous islands of the Great Barrier Reef, 215 different species of birds visit to nest.
As fascinating as the Great Barrier Reef is, it's not the only dive attraction in Australia. Head to Ningaloo Reef, a fringing coral reef off the northwest coast of Western Australia. Famed for its whale shark migration and feedings, it's a stop that can't be missed.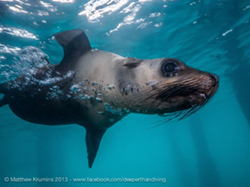 Staying in Sydney for a while? The southeast waters are known for giant cuttlefish, wobbegongs, and grey nurse sharks. Plus, divers are captivated when they explore the easily accessible shore dives from beautiful beaches and coves.
Cooler waters await divers in the south in Melbourne. Check out numerous dive sites in Port Phillip Bay. The diversity of marine life is lovely, and you're likely to see a little bit of everything, from dolphins and seals to string rays and seahorses.
There is also amazing diving on nearly every part of Australian coastline including South Australia and Tasmania.
Want to learn more about great dive sites of Australia? Check out the PADI Vacation Spotlights on Australia and the Great Barrier Reef or locate a PADI Dive Shop!