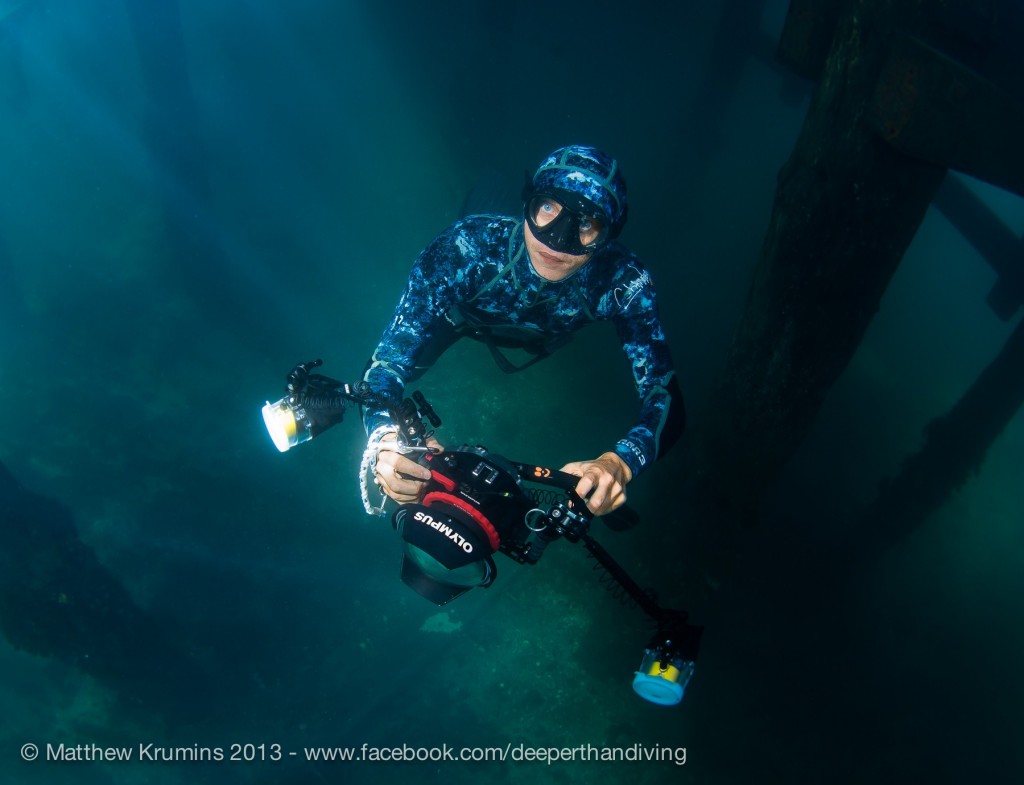 Whilst Melbourne, Victoria's lively capital city hosts over a million international visitors each year, the incredible diving on offer throughout this Australian state can often go unnoticed. However, with such a diverse range of underwater environments to discover, Victoria truly is a must-dive location.
We spoke to Matt Krumins, a PADI Open Water Scuba Instructor, about the countless dive opportunities waiting to be explored. "I would have to say that it is an extremely underrated location. With such easy access to pier dives and shore dives dotted right across the coast, as well as PADI Centres with dive boats that service the reefs in and around Port Philip Bay as well as the multitude of shipwrecks, Victoria really does have something to offer for every diver."
Matt is an avid underwater photographer whose passion for the Victorian underwater world is evident in his stunning images. He reveals some of the top spots for diving in the cooler Victorian waters.
Piers
Victoria's coastline is dotted with a great range of maritime infrastructure, from breakwaters and sea baths to jetties and piers, which provide homes to a fascinating array of marine life.
Flinders Pier on the Mornington Peninsula is a key highlight in Matt's diving experience. "This unsuspecting pier encompasses marine life from nudibranchs and a permanent population of Weedy Seadragons, all the way up to seals and giant bull rays. It is easily accessible and provides amazing colourful sponge scenery juxtaposed against a blanket of green seagrass and at times crystal clear waters. An easy shore dive with endless photographic opportunities, Flinders Pier is a hidden gem in the rough terrain of the Victorian coastline."
Rye Pier is another noteworthy pier dive, renowned for the Octopus' Garden. This dive trail highlights what to look out for below the pier, with signs on the pylons indicating which critters you can spot along the 800m passage, including rays, seahorses and even seals.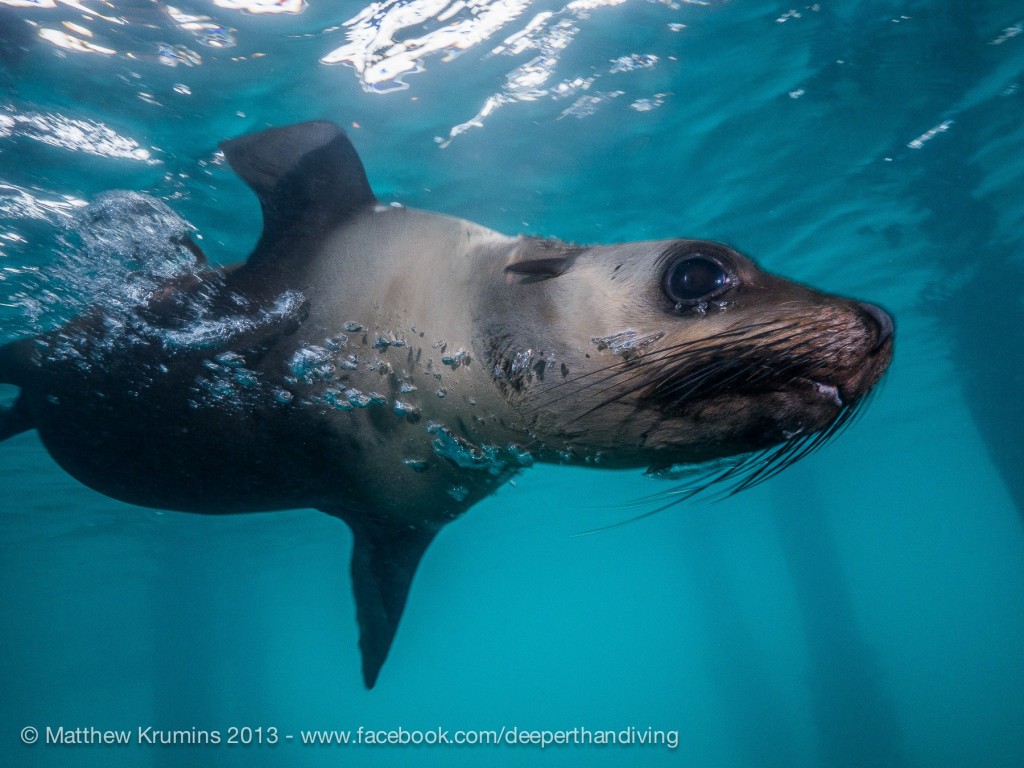 Boat diving
Impressive diving spots can also be reached by boat and allow divers the chance to really explore the ranging topography that this part of Australia exemplifies. Matt recommends Lonsdale Wall, a dive site found in Port Philip Bay which fluctuates in depth from 12 metres to more than 40 metres. "The life on and around the wall is incredible and always returns reactions of sheer awe from divers new to the area. With coral encrusted rocky outcrops, sponge lined overhangs and an array of adventurous swim throughs, Lonsdale Wall is home to a massively diverse range of marine life." Keen to explore what's on offer in these waters beyond 40m? Learn more about PADI TecRec courses.
Wrecks
Matt describes the wreck diving in Victoria as world class, with incredible sites found in both recreational diving depths as well as those to be uncovered in Technical diving limits.  He professes that, "If marine life and spectacular reef diving doesn't draw you into Victorian waters then perhaps one of the hundreds of shipwrecks will?" He continues, acknowledging that Victoria isn't called the Shipwreck coast for nothing!  "As a diver you have access to wrecks spanning right across Victoria's history. From the fully intact and recently scuttles HMAS Canberra sitting in 30m, through to the J class submarines in 30 metres to more than 40 metres or, for the more adventurous, the 'Ships Graveyard' located outside of the heads, the wreck diving in Victoria is second to none."
As always, it's important to ensure you have the appropriate level of training and experience when diving including diving on wrecks, such as completing the PADI Wreck Diver Course.
Other notable dive locations scattered across the Victorian coastline include:
Apollo Bay – To visit the wrecks of both the SS Casino and Fiji.
Warrnambool – Countless shore diving opportunities including Stingray Bay, Middle Island, Pickering Point and Thunder Point, as well as the shipwreck Labella.
Port Campbell – The famous Lock Ard wreck resides here where you can catch site of tiles, bottles and crockery as well as a marble headstone.
The above sites and destinations are just the start of diving opportunities available in Victoria, Australia. For more information about diving in Victoria, locate a PADI Dive Shop.
For a full gallery of Matt's images from underwater and around the globe check out:
– www.flickr.com/photos/mattkrumins
– www.facebook.com/deeperthandiving